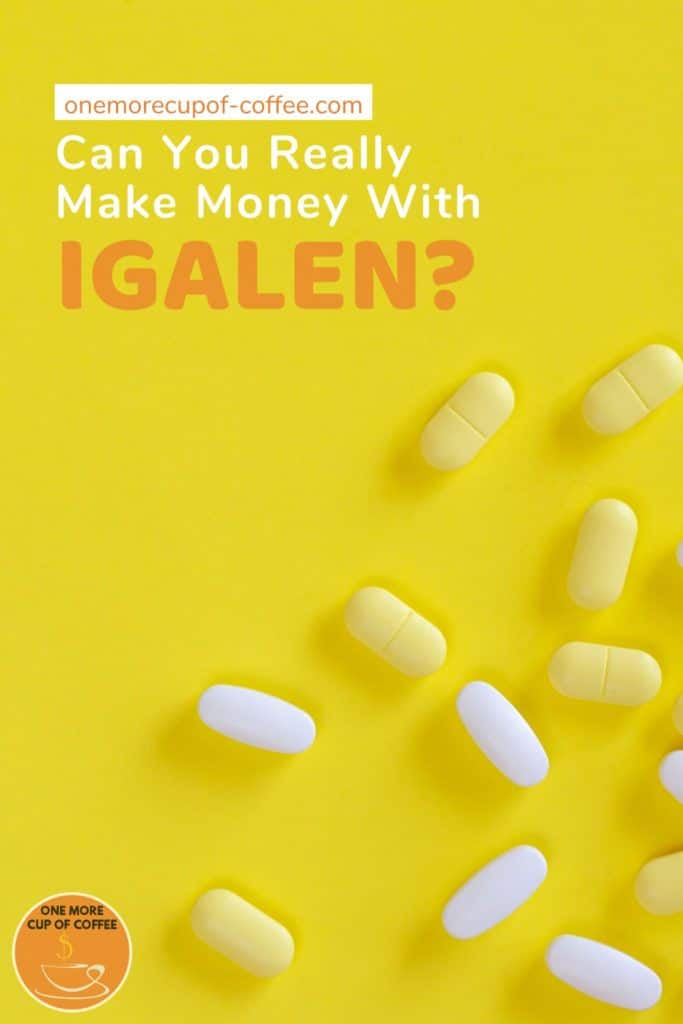 The idea behind iGalen should sound familiar. It is basically a health company, just like many other health and wellness MLMs. The biggest difference is that iGalen talks about helping to reduce inflammation. Many theories do suggest that inflammation is damaging to health, so we're not talking about an unrealistic idea here.
The inflammation emphasis also helps the company to stand out. In this ultra-competitive market, anything that makes a company noticeable could potentially help to improve sales.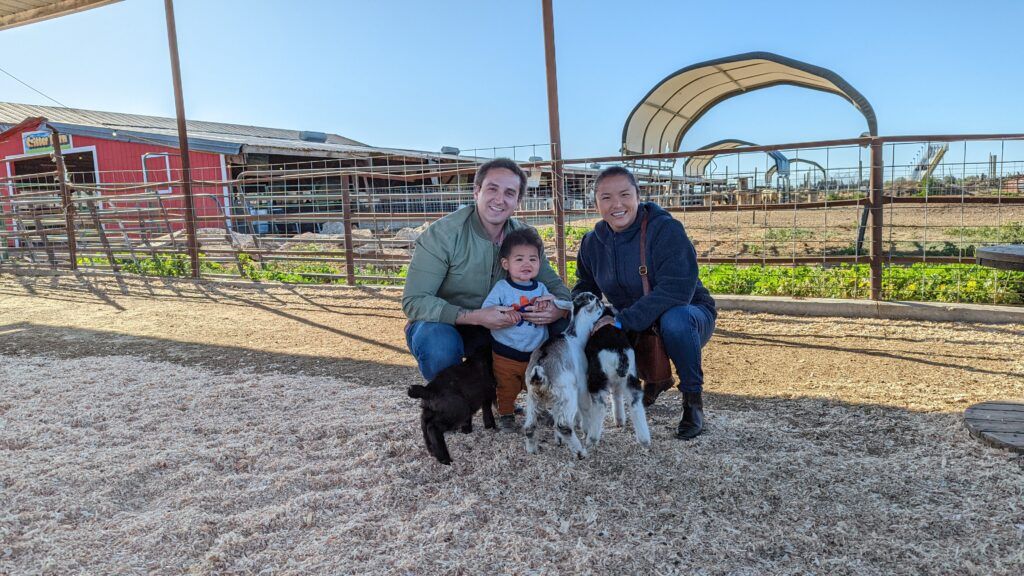 Are You Ready To Work Your Ass Off to Earn Your Lifestyle?
Are you tired of the daily grind? With a laptop and an internet connection I built a small website to generate income, and my life completely changed. Let me show you exactly how I've been doing it for more than 13 years.
Health does also have advantages as an industry. Products are never the same as one another and customers are generally looking for something that works – rather than the absolute best value for money.
You're also promoting consumable products while working in a high demand field. These aspects help to encourage repeat sales.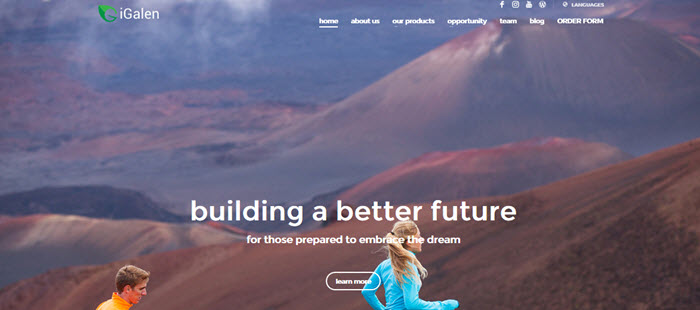 Still, don't get too excited about iGalen just yet. There is no shortage of other brands out there, which can mean fierce competition. Even if the products from iGalen are decent, you still need to convince people to make purchases regularly.
The advantages and disadvantages of the health field make it essential to take a close look at iGalen. Anyone who hopes to make money with them should seriously think about the products and the compensation plan. That's what we're doing today.
Two Ways To Make Money With iGalen
So then, iGalen is an MLM. This means that there is a focus on recruiting other people into the company. Building a downline from recruits, their recruits, and so on can help you to earn with the company.
The other approach for earning is simpler, making sales. Actually, you'll need to make sales even if you plan to build a team.
As part of this post, we're going to look at both areas to see how well iGalen works as a way to make money.
Make Money From Product Sales
The first thing to look at is the products. iGalen currently just has two to choose from. One is Uncarb. This is meant to help 'optimize refined carbohydrates'.

The marketing suggests that the supplement will decrease inflammation and potentially improve energy. Whether the supplement actually works is anyone's guess.
iGalen does include links to various white papers, which are meant to provide evidence. But, white papers often aren't peer-reviewed, so they're not the greatest evidence. Besides, most of the papers listed don't have much to do with the Uncarb supplement.

Another thing to consider is the ingredients list. Uncarb just has two active ingredients: turmeric and fenugreek. That's it.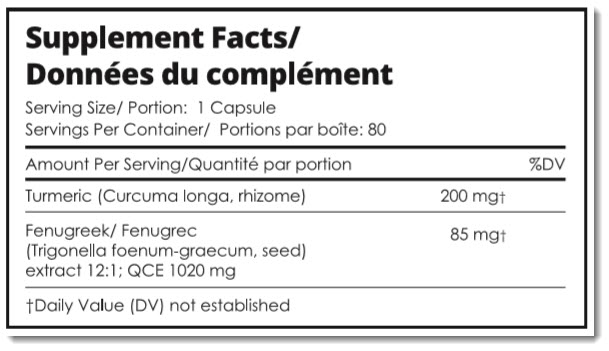 In fairness, turmeric and fenugreek have been linked to various health benefits. Turmeric is often thought to have anti-inflammatory properties too.
The problem is that these are common ingredients. They can also be purchased as inexpensive independent supplements from many different companies.
While there is little proof that Uncarb will offer the claimed benefits, the product may still sell. Some customers will be interested based on the claims alone.
Plus, the product targets carbs and inflammation. These are both areas of popular discussion in the health field.
My personal recommendation is to only promote a product if you're happy with it yourself. This is especially true in an MLM, where you are making direct sales. You need to be convinced about the benefits of Uncarb, which may involve trying the supplement out for yourself.
iGalen is also releasing an Uncarb chewable in the future. This is likely to work in a similar way to Uncarb, so it doesn't add much to the product lineup.
There is only one more product from iGalen, which is Gennisi. This is sometimes promoted as a stem cell booster, while other times it is called an 'anti-aging and skin-repairing solution'.

iGalen isn't the first company to focus on the idea of stem cells (StemFoods does this too). It's easy to see why the company takes this approach – stem cells sound amazing.
Still, we're back to the same problem where there is little evidence about whether the product actually works. For that matter, Gennisi is largely made up of algae. Other supplements out there do something similar.
The supplement may well be good for health, but it probably isn't as amazing as the marketing suggests. Let's face it, health marketing relies heavily on hype. The products rarely ever work as well as we would like them to.
That's actually it for products. iGalen just offers Uncarb and Gennisi. Having just two products to promote will make sales difficult. Prices aren't provided on iGalen's website, but their compensation plan suggests a non-discounted price of $79.95.
$79,95 is a lot of money to pay for a supplement. The promised outcomes are tough to see too (I mean honestly, reduced inflammation and more stem cells, how is anyone going to see those effects?). How do customers know that the product worked?
It seems likely that customers would lose interest quickly. Wouldn't you if you were paying a lot of money each month for a supplement that might not even be helping you?
Speaking of sales, let's talk about the main reason that we're here – making money with iGalen. It costs $29.95 to join the company, which isn't actually too bad for an MLM. '
The first way to earn is with product sales. iGalen distributors can earn up to 35% commission on sales. But, this follows a purchase and resale model. This model means that you need to buy the products first, then sell them on.
Your discount is entirely based on your rank within the company. The relationship between ranks and personal discount looks like this: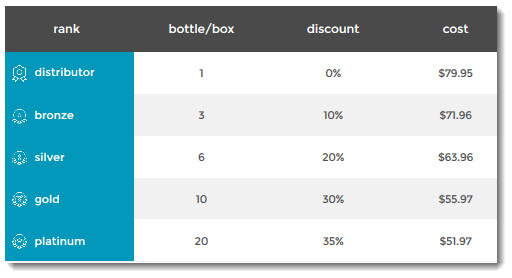 You need to get up to the Bronze rank to even get a discount. You don't see a 30% discount until you hit the Gold rank.
The Bottle/Box column shows how many products you need to buy to hit that rank. So, you need 6 purchases to be a Silver distributor and 10 to be a Gold distributor. You can resell the products at full price to get your money back, but the style is still a risk.
Here's another thing.
During the first 8 weeks of membership, moving up through the ranks is easy. If you want to go up to the next rank, you just need to purchase the difference between where you are now and where you want to be.
For example, a Silver distributor would need to buy 4 more bottles or boxes to become a Gold distributor. This pattern only holds in the first 8 weeks.
Once those 8 weeks have passed, you'll need to buy all the products from rank to move up into it. Under this approach, the Silver distributor would need to purchase another 10 products before he could become a Gold distributor.
Members also get 'grandfathered in' at whatever rank they chose during those initial 8 weeks.
There's another interesting part of the table too. Take a look at the highlighted column in the image below.

This is the total cost for hitting that rank and it gets expensive fast. In fact, costs more than $200 just to hit the second rank and close to $400 to hit the third rank. You would need to spend more than $1,000 in products to get the best discount.
The money isn't a total loss, as the goal is to resell the products for a profit. But, it's still a frustrating practice.
I'm particularly concerned about that 8-week period where moving up through the ranks is easier. This approach would encourage people to buy products quickly before they knew whether sales were realistic.
Make Money Building A Team
iGalen offers two different systems for team income. The first is a binary approach, which is shown in the image below.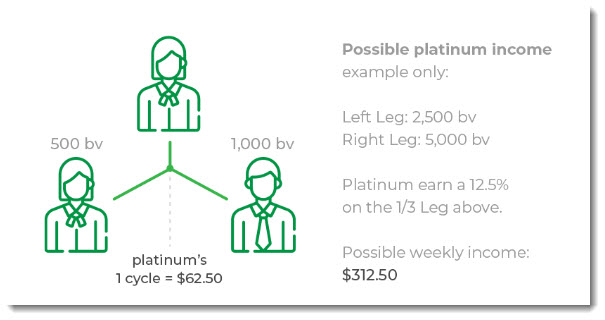 Binary models involve building two teams underneath you – a left team and a right team. iGalen distributors need to get 500 Business Volume (BV) in one of those teams and 1,000 BV in the other.
Each time this goal is reached, the team cycles and provides a percentage of the weakest team's volume. The breakdown can be seen in the image below.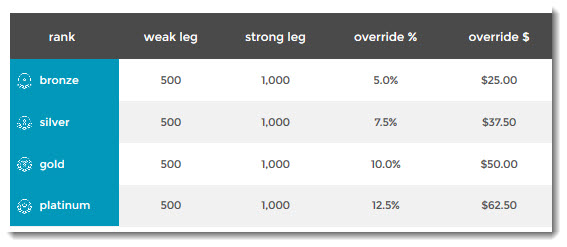 While you're only earning between $25 and $62.50 per cycle, you're able to cycle a team multiple times in a week. The max weekly income ranges from $1,250 to $25,000 depending on your rank.
iGalen uses a 'non-flushing' system. This means that any unused volume from a team is carried onto the next week.
As well as this, distributors can earn a matching bonus, which follows a unilevel design. Unilevel plans place people in your downline based on the patterns of recruitment. The end result often looks a little bit like a pyramid.

Once again, the amount that you earn is influenced by rank. Bronze members just get 5% on their first level in the system (the people they recruit). Silver members also get 4% on their second level.
This isn't the extent of the compensation plan. There are various other bonuses, which are all designed to increase the potential income.
For that matter, Platinum isn't even the highest rank. iGalen has a set of leadership ranks that rely on your team structure.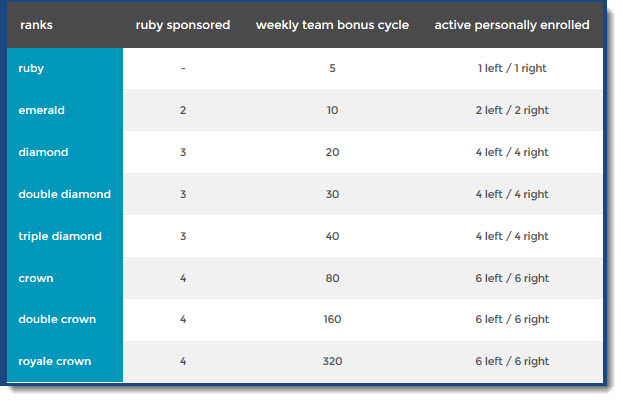 The various team bonuses might mean extra income, but they also make the earning process much more complicated. To earn well, you need to make regular sales yourself, recruit team members, promote regular sales in your team, and ensure that your team has the right structure.
Trying to focus on all of those angles at once would get frustrating quickly. And, let's be honest, getting other people to perform well is never an easy task.
My own experience with mentoring has shown me that some people are willing to put the work in to build a business, while others aren't. It's impossible to force someone to be successful. They ultimately need to make that decision for themselves.
There's one final area to consider before we move on. iGalen has ongoing requirements. You need to keep up with these to earn from your team.

The requirements are lower than with many other companies, so that's good.
Still, I don't like how you need to purchase a bottle from iGalen at least every 8 weeks. These days most MLMs allow you to stay active by hitting sales targets OR purchasing. It's unusual to see an MLM that still forces you to buy products regularly.
Can You Generate Reliable Income With iGalen?
The iGalen Review
The simple answer is yes. Reliable income with iGalen is possible. The compensation rate is even pretty good if you're able to successfully buy and resell the products.
But, making sales is an area that you need to seriously think about. In-person sales are never as easy as they sound. Convincing someone to buy a product is no easy feat, especially if it is an item they weren't interested in previously.
The products from iGalen are a little unusual, but this won't always be a good thing. Some potential customers will prefer to stick to products they know. Besides, you only have two products to promote. This limited range severely limits your potential audience.
If nothing else, take the time to seriously think about who you would sell the Uncarb and Gennisi products to, along with how you would promote the products.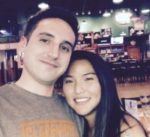 MLM Critic & Author: Nathaniell
What's up ladies and dudes! Great to finally meet you, and I hope you enjoyed this post. I have to be honest though. I'm not a big fan of MLM. Tried it. Hated it.
Affiliate marketing is cheaper, faster, and easier. See for yourself and join millions of other successful affiliates generating income from their blogs!
No inventory. No fees. No recruiting. 3 BILLION potential buyers online.
Reader Interactions