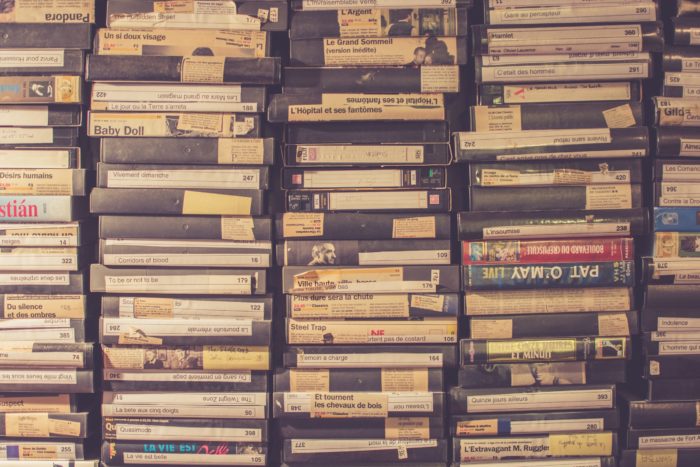 For many, VHS tapes are the products of a bygone era. It has been a couple of decades since VHS tapes were sold in stores. And now, they are pretty much obsolete… at least, for the most part. But that doesn't mean that they aren't still worth some money! Can you really make money selling VHS tapes?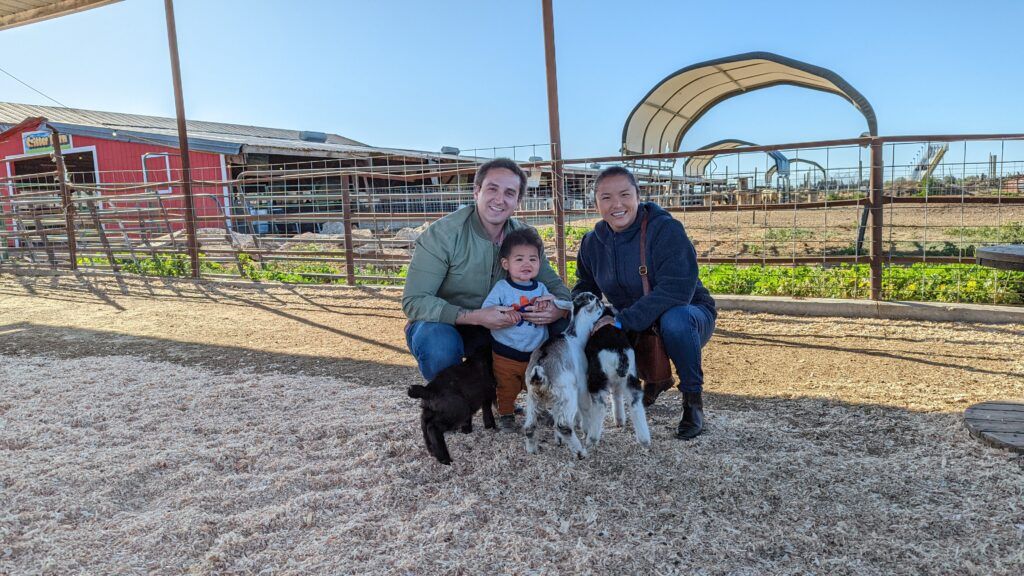 Are You Ready To Work Your Ass Off to Earn Your Lifestyle?
Are you tired of the daily grind? With a laptop and an internet connection I built a small website to generate income, and my life completely changed. Let me show you exactly how I've been doing it for more than 13 years.
This is a fantastic question!
Not long ago, I was cleaning out some old stuff when I came across a box of VHS tapes that I used to watch when I was a kid. I only had half a dozen or so… but they were some of my favorite movies, and they meant enough to me that they had survived all of these years, moving with me from place to place.
But I didn't know if there was any sort of market for them anymore. Intrigued, I did a Google search… and found out that most VHS tapes are barely worth a dollar these days.
But there are some that are actually quite valuable. And you can even find some that are worth as much as $50 or more!
I also learned that some people actually make really decent money hunting down, and selling, old VHS tapes.
So let's dig in, and figure out how you can actually make money like this.
How To Make Money Selling VHS Tapes
The first thing to understand about VHS tapes is that they are now a collector's item… at least, some of them are.
And so, in order to make money with it, you need to have at least some idea of what particular products go for.
But first things first. How do you start making money with VHS tapes?
Well… first, it starts with coming up with some merchandise.
You need to find some.
Step 1: Find Some Collectible VHS Tapes To Purchase
Finding collectible VHS tapes requires that you know what you are looking for. Obviously, enthusiastic collectors who are passionate about analog technology are probably better-suited to this side-hustle than the rest of us, as they tend to know what they are looking for.
But anyway, you want to go searching for those rare finds that might be worth some cash.
Search in…
Pawn shops
Thrift stores
Garage sales
Yard sales
Flea markets
Storage unit sales
Estate sales
Or anywhere else you can think of where you might be able to find some old VHS tapes.
Step 2: Try To Look Up What Videos Are Selling For On Ebay To Get An Idea Of What You May Be Able To Earn
The sad truth of the matter is that unlike other old-school mediums like vinyl, VHS tapes just aren't quite as popular.
Some people still collect them, and some people still buy them… but they can be difficult to find a profit in.
So if in doubt, look up the particular VHS in question, and see what it is selling for on Ebay.
Make sure to look at the prices of movies that are actually selling, not just the listed prices.
This can give you a pretty good idea of whether you are looking at a good deal or not.
Sometimes, videos that you would think would be valuable just aren't… while videos that are actually valuable might surprise you.
Step 3: Try To Negotiate Good Deals For VHS Tapes When You Buy Them
Unless you are literally dealing with a collector, it is very possible that this person just wants to get rid of the old tapes. They don't want to throw them out, though… which is why they are trying to sell them.
But… they are still usually willing to part with them for pretty cheap.
You should try to buy VHS tapes for barely anything. In most cases, and for a large percentage of VHS tapes, you will not be able to sell them for enough to even cover shipping them to a buyer.
And while you will rarely find a few tapes worth selling, you must also be prepared to either just throw away or donate a large number of them… which makes it even more important that you buy your stock at the lowest price possible.
This will almost always mean haggling to try to lower your buying price whenever you buy a box or bag of tapes. If you can cut the price by half or more, you will almost always be in a better position to actually make money… depending on what you've found, how much you can sell it for, and what the asking price is.
So try to get the price down as far as you can.
Step 4: Sell Your VHS Tapes
Now is the time to sell your VHS tapes.
But where do you sell them?
Ebay is really the best place for this. It is a worldwide marketplace where you can buy and sell goods pretty much anywhere.
But there are two things you need to understand as you place your tapes up for sale.
1… You May Not Be Able To Get A Good Price For Some Of Them
A lot of people who collect and sell VHS tapes will filter through them and just donate the ones they don't think will sell.
This saves you the time of listing them, and also saves you the storage space required to keep them around.
Of course, you will want to do your research. At first, you might have to look up every single tape online to see what they are selling for.
But as you get better and better at this hustle, you will learn when to spot the ones worth a lot of money… and that will save you time.
It really does pay off to learn a market and get better at filtering through things. This saves you extra effort… and eventually, you will come to a point where you will really get good at figuring out how much you could earn on a single haul.
2… VHS Tapes Can Take A While To Sell
VHS tapes are simply slow sellers. That's really all there is to it.
If you try to sell them, you will likely have to let them sit for most of the listing time. And even then, you may have to re-list them if they don't sell.
This isn't unusual for collectors items like this. They don't sell like hotcakes. This is a very niche product that not too many people are into nowadays.
My Thoughts About This Side Hustle In-Particular
I actually think that this may come back in style. VHS tapes were a weird, but wonderful medium that I don't think will ever completely vanish.
I would like to think that collecting them will be a profitable venture one day. I would also like to think that people will seek after it and try to find awesome movies as collectors items, much as they collect vinyl records nowadays.
At the end of the day, it is a bit of a risk. But side hustles always are.
You may spend $15 on two huge boxes of VHS tapes, and not make your money back.
Or… you may stumble onto something that will earn you $50, and more than make your money back, plus plenty of extra!
But that is how it goes with these types of things. There is no such thing as a 'sure thing.' If there was, everyone would be doing it.
Here are some tips that I would recommend for anyone thinking about getting into this side hustle.
1… Don't Get Into It If You Are Not Passionate About VHS Tapes
This really seems like a labor of love, and the people who seem to have the best success at it are the people who actually love VHS tapes and collect them themselves.
If you don't know much about it, you can always learn. But the best way to learn and to stick with it is to love it and enjoy it.
2… Keep Learning And Don't Give Up
If you truly believe in a side hustle like this, it can take time to make it profitable. You never know what you may be able to learn or find… and the process will undoubtedly get easier as you go.
But the best way to keep things moving along in a positive direction is to keep doing, and not to give up.
That is honestly the best way to win at a side hustle that you really believe in.
Also, Don't Forget About VCRs
Let's also not forget about the elephant in the room. If you are going to be selling VHS tapes, why not buy up and restore old VCRs as well?
Our Final Opinion Of Selling VHS Tapes
Should you go hunting for VHS tapes and try to sell them to collectors for a profit?
There are a lot of ways to make money online. Some are good, some not, but ALL of them are still just trading hours for dollars.
Starting your own affiliate website really is the best way to build passive income and "make money while you sleep". Affiliate websites earn income in every timezone, and can be instantly accessed by billions of smartphones across the globe!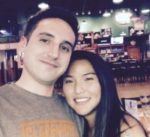 Nathaniell
What's up ladies and dudes! Great to finally meet you, and I hope you enjoyed this post. My name is Nathaniell and I'm the owner of One More Cup of Coffee. I started my first online business in 2010 promoting computer software and now I help newbies start their own businesses. Sign up for my #1 recommended training course and learn how to start your business for FREE!