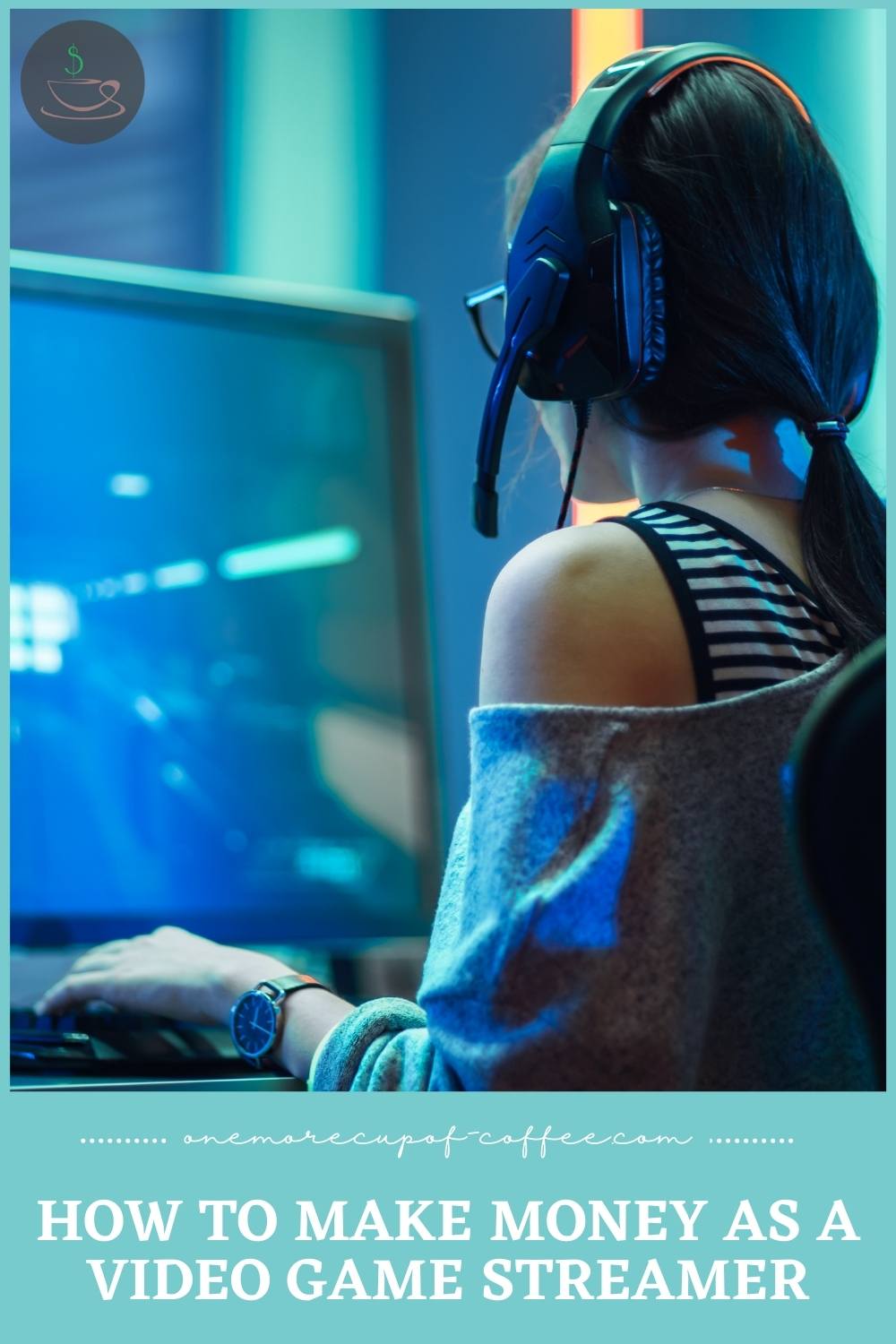 Play video games, stream them to a virtual audience, and get paid. Sounds pretty neat, right? Making money as a video game streamer might've sounded far-fetched ten years ago.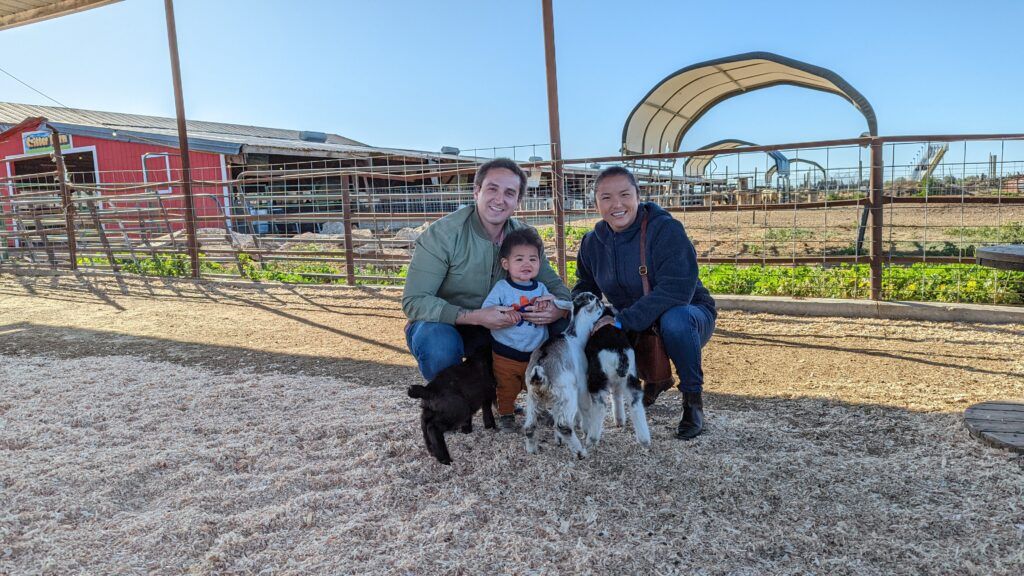 Are You Ready To Work Your Ass Off to Earn Your Lifestyle?
Are you tired of the daily grind? With a laptop and an internet connection I built a small website to generate income, and my life completely changed. Let me show you exactly how I've been doing it for more than 13 years.
But now as streaming on platforms such as Twitch is becoming one of the most popular outlets for video gamers, it's also becoming one of the best ways to make money from your gaming skills.
No need to be sponsored by a large gaming brand, all you need is a video camera, a unique personality, and you can earn money streaming to a live audience.
But how exactly do gamers get paid by streaming their gameplay online? In this guide, you'll learn just how to make money as a video game streamer so that you can start profiting from what you already love doing.
How To Make Money As A Video Game Streamer
Getting paid to play video games is, for some, the ultimate dream. But not every gaming aficionado will make enough that that's all that they can do to get by, pay rent, and live a typical life in society.
To achieve such success, you'll need to equip yourself with all that you can – a high-quality webcam, external mic, gnarly headset, fast internet, and your gaming device are all prerequisites. But what you need even more is a catchy, memorable personality.
Like the characters of many video games, you want to be unique and stand out from the crowd. How else will you amass an audience? If you take notice, the best video streamers aren't those who have the best video game skills. Sure, that helps, but what speaks louder on camera is your persona.
How you interact with your gaming as well as your audience. Encaptivating people to spend their time watching you play is a tricky puzzle. But any real gamer will find ways around that.
So if you want to start earning money by streaming your gameplay online, here's what you'll need:
Quality setup & equipment as mentioned above
Streaming platform of choice
A unique personality or angle (i.e. what type of gaming you do)
If you are able to master all that, then you will be on your way to making good money as a video game streamer.
Best Streaming Platform To Make Money Playing Video Games
Twitch.tv, a subsidiary of the Amazon giant, is the world's most popular live-streaming platform, with over 15 million monthly active users per day. According to these Twitch stats, 2 billion hours of Twitch content was consumed as of February 2021.
It's no surprise, then, that Twitch is the obvious streaming platform of choice for video gamers, and our resource on how to make money with Twitch is a great place to get started. That is, if you want access to the largest audience in order to make the most money.
That doesn't mean you can't profit from other video game streaming services out there, but Twitch is by far the most popular and lucrative of them.
That said, there is a lot of competition on Twitch for viewers. If you're the new kid, you might find it harder to grow. Twitch is no longer in its early days. Like Instagram and other popular social networks, it takes more work today to grow than years prior.
So it might be wise, as a newbie, to branch out a bit. You might consider actually growing on one or several of the other less popular streaming platforms, like:
YouTube
Although the stand-alone app once known as YouTube Gaming got shut down sometime in 2019, YouTube still remains one of the best choices to post your gameplay, second to Twitch. It is accessible and free to all users.
Starting a channel is easy and can be monetized through donations, affiliate marketing, and display ads. Many Twitch streamers repurpose their live streams into YouTube videos in order to profit from ad revenue.
Facebook Gaming
Facebook Gaming is another great choice, albeit not quite as popular as Twitch. The advantage of Facebook game streaming is that you can also earn from ads and reach a wide audience based on peoples' interests.
Since many people already have a Facebook account and use it for hours every day, this is perhaps the easier market to get into.
Smashcast
Smashcast, formerly Hitbox and acquired by Azubu, is another game streaming and esports platform. It has loss traction over the years, but is still a worthwhile alternative to Twitch.
Steam
Steam is the leading video game distribution platform, with over 18% of PC games being sold through the website. You can also livestream gameplay via Steam Broadcasting and Steam Direct to earn money similar to affiliate marketing – by referring and generating sales of games you play to your audience.
Other once-popular streaming platforms, like Microsoft Mixer, have pulled out of the streaming scene in recent months and years because they couldn't compete with the one-for-all platforms like Twitch or YouTube.
5 Ways To Make Money Streaming Your Video Games
There are several ways to make money as a video game streamer, but there are five that top the charts. They are:
Donations
Ads
Affiliates
Subscriptions
Sponsorships
Each monetization method can be used to generate a decent income from live game streams.
Donations From Fans
Donations are the number one way to make money as a video game streamer.
Your fans will come to love your gameplay and wish to support you, and they often do so by directly supporting you with cash donations or by prizing you with in-app donations such as Twitch's "Bits" virtual currency.
By tapping into your fanbase, you can make tons of money live streaming. Alternatively, you can link your PayPal account and encourage users to buy you a coffee (or maybe a Fortnite skin).
Display Ads
Display advertisements on gaming streams provide plenty of generous passive income.
In the case of YouTube, where CPM rates are between $1-10 per 1,000 views, you could make a few hundred to several thousand dollars per month just from ads.
Facebook Gaming pays out between $2-5 per mille views.
Affiliate Marketing
Affiliate marketing is a lucrative and sustainable way to make money as a video game streamer.
This means you could simply link to and promote what you are already using to stream – headsets, webcams, mics, etc – with an affiliate link and earn from any subsequent sales.
Streaming a new game? Make sure to link to that game, too, as your fans will probably be moved to check it out after watching you play.
Patreon / Subscriptions
Similar to a Patreon, paying subscriptions allow video game streamers to make money. This works by enabling both free and private content on your channel.
Your die-hard fans will be happy to pay your subscription fee to access your coolest streams and you can attract new fans by teasing them with your free content.
Imagine having 1,000 subscribers who pay just $2 per month? That's an easy $2,000 in your pocket each month!
Sponsorships
Sponsorships account for a lot of the revenue that video game streamers can make.
With so many brands and companies in the gaming and esports industry, they're looking at influencers on Twitch to promote their products.
If you attract a large audience, a partnership with a well-known brand is likely (= $$$).
How Much Money Can You Make As A Video Game Streamer?
Some streamers make hundreds of thousands to even millions of dollars per year. That sounds pretty wild – and it is! With today's digital economy, there's virtually no limit to what you can earn online.
From blogging to game streaming, the sky is the limit for potential earnings.
The top earners rake in millions of dollars just from streaming. Take "Ninja" aka Tyler Blevins for example, who has amassed over 17 million Twitch followers, earns approximately $5 million in total revenue from simply streaming his video gameplay. That's insane! Of course, not everyone will become that profitable or successful.
So what's a realistic look at how much you can make video game streaming?
Well, that depends on my factors such as followers, subscribers, watch time, Bit donations, clicks on affiliates, etc. But it's not unrealistic, let's say, to earn between $3,000 and $5,000 per month from streaming, not counting ad revenue.
To start earning from your Twitch livestreams you do need to become a Twitch Affiliate member.
Examples Of Successful Video Game Streamers
Example: ashnichrist
Streamer, Twitch partner, and YouTuber (and professional Stream Coach) @ashnichrist shares in the below video how she earned over $10,000 per month as a small Twitch streamer!
She describes her small streamer status as someone with an average of fewer than 100 viewers. Her income streams came from several efforts, including Bit donations and sponsorships.
Final Thoughts
Who knew your hobby of playing video games could be so lucrative?
With quality equipment and a unique spin on your gameplay, you could begin to attract an audience and start making money from your streams through Bit donations, paid subscriptions, affiliate links, display ads, and sponsorships.
As the example above shows, it's not always the case that you should need thousands and thousands of followers before you start making any money.
If you make an effort to improve your content and entertain your viewers so they come back for more, then you can definitely make a living as a full-time video game streamer.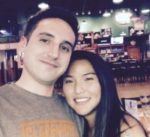 Nathaniell
What's up ladies and dudes! Great to finally meet you, and I hope you enjoyed this post. My name is Nathaniell and I'm the owner of One More Cup of Coffee. I started my first online business in 2010 promoting computer software and now I help newbies start their own businesses. Sign up for my #1 recommended training course and learn how to start your business for FREE!