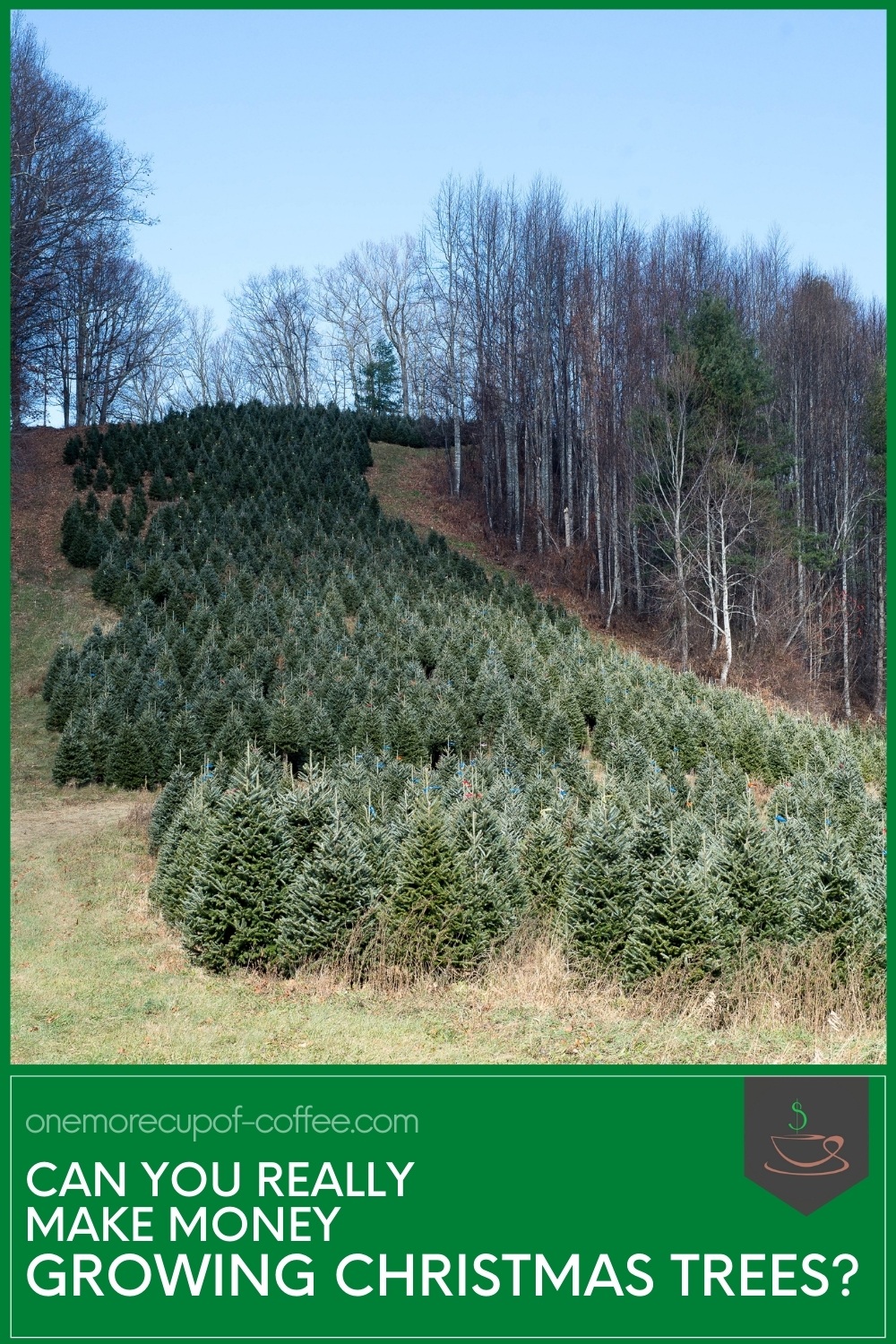 Have you ever thought about using your acreage to make money growing Christmas trees and selling them for the holidays?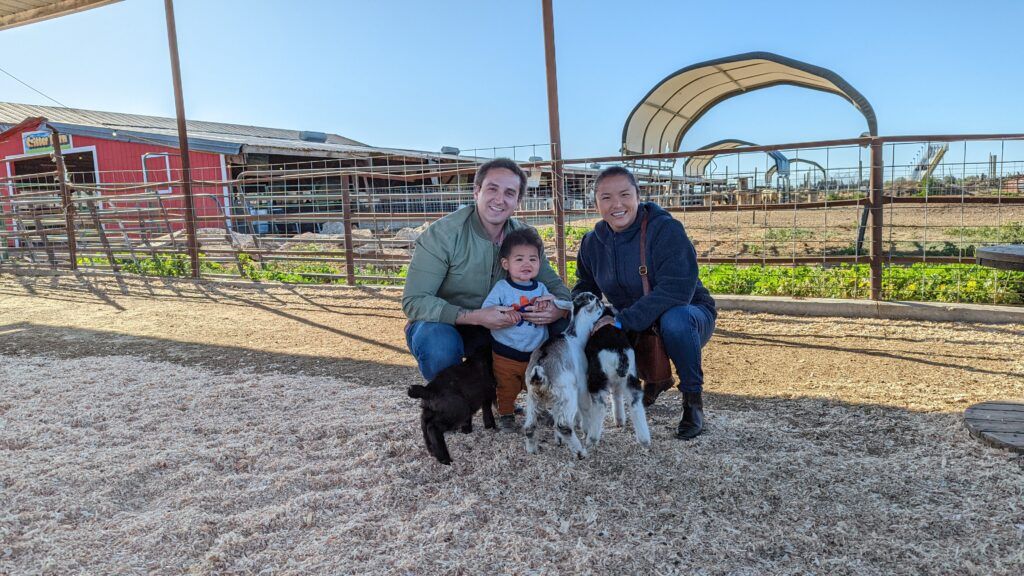 Are You Ready To Work Your Ass Off to Earn Your Lifestyle?
Are you tired of the daily grind? With a laptop and an internet connection I built a small website to generate income, and my life completely changed. Let me show you exactly how I've been doing it for more than 13 years.
While the tradition of having a Christmas tree in your home began several hundred years ago, Christmas tree cultivation (farming) only really began in the early 20th century. For the last 100 years, Christmas tree farms have been a means to generate an income annually and all within a short amount of time.
But can you still make money growing Christmas trees and selling them for profit? Nowadays, with the rise in popularity of plastic, reusable trees, it seems less common for people to buy their trees from Christmas farms.
So would growing Christmas trees on a small plot of land still be worth your while financially speaking?
In this article, we'll explore the green side (pun intended) of growing Christmas trees. In it, we'll discuss how much money you can make and whether or not you would be able to do this as a primary source of income.
Can You Make Money Growing Christmas Trees?
First off, Christmas trees aren't the crop that grows overnight. It takes anywhere from 6-10 years for a Christmas tree to mature from plant to harvest.
Meaning, if you are in need of money now – this isn't quite the side hustle you should start. You might consider checking out one of these other jobs for Christmas.
If that doesn't sound ideal to you, but you'd still like to make money in the spirit of Christmas, you could consider starting a blog and recommend products via Christmas affiliate programs (and earn passive income all year long!).
What's more, while growing Christmas trees can still be profitable if you are patient and dedicated enough to wait until they're ready to harvest, the trade is declining rapidly. According to a study by the National Christmas Tree Association, there were over 24 million artificial trees purchased across the United States in 2018.
And yet, small tree farmers can still make between $10,000 and $15,000 in revenue in the few weeks after Thanksgiving and leading up to Christmas. families who do frequent small tree farms usually do so year after year because it becomes part of the family tradition.
Due to the fact that Christmas trees take so long to harvest, and that they're extremely seasonal, you might consider researching what other trees you could grow to make money. Growing and selling bamboo plants, for example, is one such way to profit from a green thumb!
How Much Can You Make Selling Christmas Trees?
To know how much you'll make from selling your Christmas trees, you first have to estimate the size of your farm and how many trees your land can produce.
According to one Christmas tree farmer, you can have about 1,500 trees per acre. If you were to profit $20 per tree and sell 500 trees (since not all 1,500 trees would produce the perfect cone-shape consumers are wanting), you would earn $10,000 net income.
In a typical Christmas season, a small farmer can sell between 500-1,000 trees – yielding them between $10-20K, before costs.
That amount doesn't include costs, but it also doesn't factor in profits from selling wreaths, ornamentals, craft wood, and garlands that families love to purchase in addition to their tree. These items make great "upsells" and can practically double your profits.
So how much does it cost to start a Christmas tree farm, anyway?
How Much Does It Cost To Start Christmas Tree Farming?
Luckily, Christmas tree farming has relatively low start up costs.
Initially, you'll have to budget for the seeds or seedlings.
The difference between the two – seeds and seedlings – can mean not having to wait 1.5-2 years to harvest your tree. That's why many Christmas tree farmers purchase seedlings about 1 and 1/2 inches tall and transplant them, rather than grow them from scratch.
With this method, you can harvest your tree much earlier and shave off about 1-2 years.
Tree seedlings can cost up to $0.35 per tree, or more, depending on the type of tree (i.e. Douglas fir, Balsam fir, Spruce, and other evergreens), which vary in popularity among consumers and farmers across the United States. (For example, the Pacific Northwest might specialize in Douglas fir or Grand fir while North Carolina mainly grows and sells pines and Frazier firs).
In addition to seedling cost, you'll need to factor in the financial and time investment to prepare the land with a tractor. If you need to outsource another farmer to disc up the soil for you, it will cost around $50 per acre.
There's also the possibility that you don't own the land entirely and must sharecrop it with another farmer. In this instance, you'd likely need to work out a deal to split the profits evenly (i.e. in which both costs and profits are divided 50/50).
Bottom line? While it's not very expensive to start a Christmas tree farm, especially in comparison to most businesses, it does take a long time to get actually started to where you can start selling trees for profit.
How To Boost Profits From Growing Christmas Trees
Profiting from Christmas trees isn't a walk in the park! You'll have to be smart about your strategy unless you're doing this as a fun side hustle. But if you intend to rely heavily on this income stream, then you'll need to consider how you can increase your margins as much as possible.
Here are a few tips for stretching your margins and boosting your overall income when selling Christmas trees.
1. Buy Low, Sell High
The number one way to improve your earnings from growing Christmas trees is by buying at lower margins.
Like any good business deal, the lower you can buy your stock means you can earn a better margin and still remain within appropriate sell prices. That way, both you and the customer feel like you've been dealt a win-win!
Most farmers outsource their seedlings from wholesale suppliers while others source from boutique farmers who have higher costs but generally healthier seedlings.
2. Advertise Locally
Local advertisement is the best way to spread the word about your Christmas tree farm opening for the holidays. That's because most families tend to purchase their Christmas tree within 2-3 miles of their home.
So, a good strategy would be to create and put up flyers in every local business and restaurant that you can. Offer coupons such as "buy a tree, get 10% off a wreath" or "get $3 off when you bring this in" so that you can attract customers.
3. Sell Pumpkins For Halloween & Thanksgiving
One way to boost your customer base is by getting a head start on Christmas by selling pumpkins in a cute pumpkin patch. Families love to take pictures in pumpkin patches around Halloween as well as buy them as ingredients for a hearty pumpkin pie at Thanksgiving!
During this time, you can mention to folks to come back in a few weeks to pick up their Christmas tree early just in time for the holiday season.
4. Get On Social Media
Local advertising is great, but don't forget about the enormous marketing opportunities online! Post your Christmas trees for sale on Craigslist, Facebook Marketplace, and don't hesitate to stir up an audience by posting on Instagram or TikTok – even if it's just for a short while!
5. Upsell With Other Christmas Decorations
Lastly, you could potentially double your profits just by offering small upsells. Use the trimmings from Christmas trees to create wreaths, garlands, decorations, ornaments, and other Christmas-y touches that you can upsell along with your Christmas tree.
Most folks would be happy to "add on" a pretty door wreath for only $10 instead of making a separate trip to the supermarket. Upselling makes for a nice boost to your profits (especially because you're using recycled material for the most part) and is fairly easy to do.
Then, when it comes time to make some cash, don't forget to consider how you'll make your sales (i.e. pick and cut your own or setting up a lot with pre-cut trees). In the case of the latter, here are a few tips by the North Carolina Christmas Tree Association for curating a successful retail lot!
Is Growing & Selling Christmas Trees Worth It?
If you are wanting to drop your current job and only sell Christmas trees, you will have to be fairly dedicated because this endeavor isn't going to make you rich overnight – or ever. Christmas trees are still widely popular, but it'll be hard to sell out your supply as a newbie farmer.
Not only is there competition to consider, but also the time it takes to see your first harvest come to fruition. That's why many small farmers don't really see profits until they have several years of experience under their belts. And once they do, it's not that much (about $15-20K per year).
Although the initial start-up cost isn't high, it's the time investment that takes the most toll on inexperienced farmers. That said, if you are thinking about growing and selling Christmas trees for profit, know that it's possible but you'll need to draw up a long-term plan so you don't find yourself high and dry.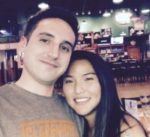 Nathaniell
What's up ladies and dudes! Great to finally meet you, and I hope you enjoyed this post. My name is Nathaniell and I'm the owner of One More Cup of Coffee. I started my first online business in 2010 promoting computer software and now I help newbies start their own businesses. Sign up for my #1 recommended training course and learn how to start your business for FREE!