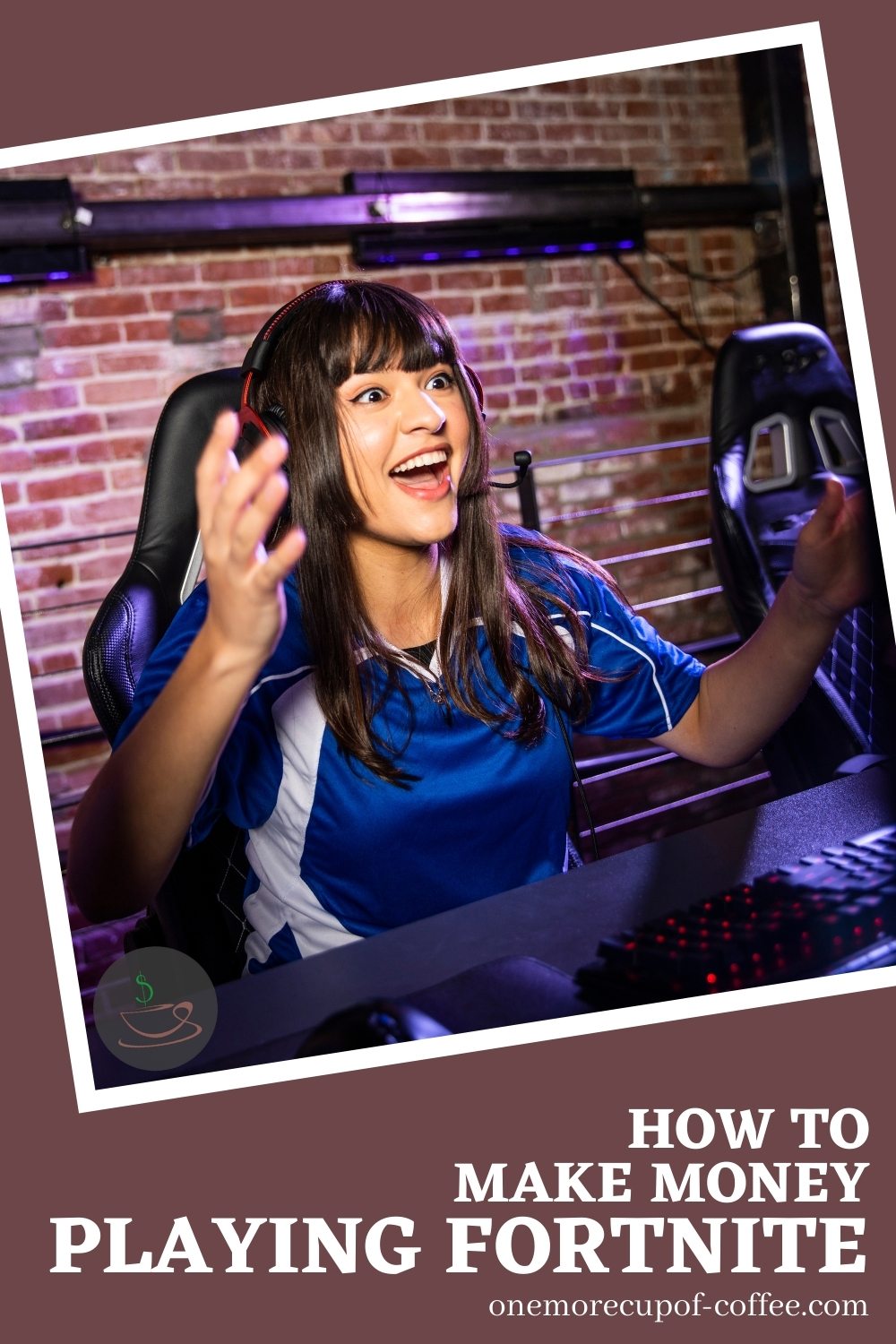 Can you make money playing Fortnite today? The famous online battle royale game was the title that shook the internet back in 2017-2018 when it reportedly hit its peak in popularity. However, while many speculators theorize over whether or not Fortnite is dying, the 31+ million daily active users (DAU) in 2020 tell a different story.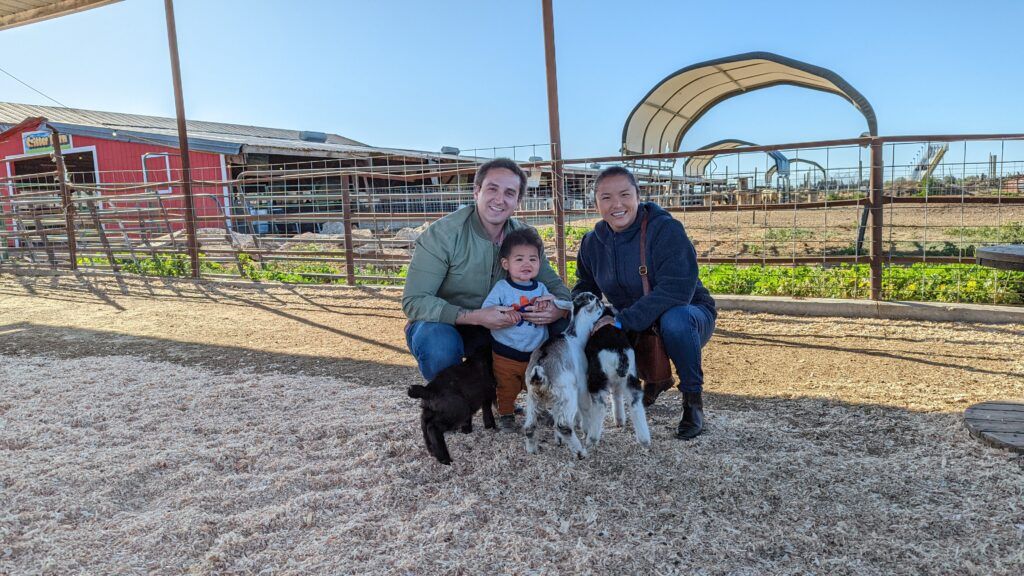 Are You Ready To Work Your Ass Off to Earn Your Lifestyle?
Are you tired of the daily grind? With a laptop and an internet connection I built a small website to generate income, and my life completely changed. Let me show you exactly how I've been doing it for more than 13 years.
Sure, Fortnite is no longer the shiny new sensation it used to be. But even so, young adults are striking gold playing video games online. Despite Fortnite's slow but steady decline over the past 5 years in Google Trends, it still remains one of the top Twitch games with a constant rotating audience of spectators in the hundreds of thousands.
That said, can you win real money playing Fortnite even today? If so, how? In this guide, you'll learn all about monetizing your Fortnite gameplay, even if you aren't a pro gamer or if you are a complete newbie to the Fortnite universe.
How To Make Money Playing Fortnite
Can you still make money playing Fortnite in 2021 and beyond? Yes, you can definitely still take advantage of Fortnite's popularity and bank off your gameplay.
Whether you want to stream live to your followers or use online marketing techniques to build passive income, you can make real money playing Fortnite. You can even enter into competitions and compete to win a jackpot.
The main ways to get paid to play Fortnite are:
Competing in Fortnite tournaments
Uploading Fortnite YouTube videos
Selling merchandise with Fortnite references
Promoting video game affiliate programs
Working with brands for paid promotion
Creating a Patreon and earning fan tips
In the below video, entrepreneur Mike Vestil explains how you can make money playing Fortnite even with zero experience. Some of the strategies he suggests include the monetization methods mentioned just above. Read more below to learn about each!
Ways To Make Real Money Playing Fortnite
1. Compete in Fortnite Tournaments
Fortnite tourneys and competitions are the best way to make money fast playing Fortnite. It's not for the faint of skill – or heart – though.
If you're ready to put your gameplay to the test against a myriad of highly competitive players, then join in-game Events. Prizes and real money, such as the Solo Cash Cup, are up for grabs.
You can also train to become a pro and enter into World Cup Championships for prize pools. (The 2019 prize pool was $30 million!!)
On a related note, if you are into pro gaming but aren't at that level just yet, you could consider eSports betting – another way you could make money with Fortnite!
2. Earn Ad Revenue From Fortnite Videos On YouTube
One of the best ways to make money in relation to Fortnite is by uploading your Fortnite gameplay to your YouTube channel and earning money from YouTube's ad revenue.
In fact, you don't even need to play Fortnite to do this. You could also create videos by uploading Fortnite tutorials, Fortnite theories, or Fortnite music playlists that play over cool Fortnite graphics.
As Mike shows in the above video, YouTube is a goldmine for Fortnite content. Each month, the term 'fortnite' is researched over 38 million times. That doesn't include the related keyword terms, either. For example,
'fortnite battle royale' – 83,195 searches
'zero crisis finale' – 43,938 searches
'fortnite no commentary' – 27,470 searches
'fortnite tips' – 72,927 searches
Plus thousands and thousands of more sub-topic ideas and keywords you could create content around!
YouTube's ad revenue for the gaming industry is fairly high, too. So it's a great niche to target.
How much could you earn, exactly?
Creators often report that YouTube pays out around $1000 per 1 million views. But that's just an average. The top creators with 100,000 views report earning between $500 and $2500 from YouTube, while creators with 1+ million views report earning between $3000 up to $40,000. Read more about how much small YouTubers make here.
To start earning from your Fortnite YouTube videos, make sure you've had at least 4,000 hours of valid watch time in the last 12 months and have gained a minimum of 1,000 subscribers (as per YouTube's Partner Program requirements).
3. Sell Fortnite Merch
Selling merchandise is actually one of the main income streams for gamers and content creators.
The two easiest ways to sell Fortnite merchandise is by:
Creating a branded Shopify store (or Etsy)
Uploading designs and selling via print-on-demand
If you already have wracked up a large follower base on Twitch or YouTube, and have the determination to create your own brand, you could set up a Shopify e-commerce store and sell physical/digital products to your existing followers.
Most gamers, though, prefer to create and upload their favorite designs (e.g. quotes, graphics, jargon words, etc) to Printify, a print-on-demand service that allows you to make money selling merchandise that you never have to touch. This is great because it generates a passive income stream.
No matter which route you choose to go down, selling merch is a great way to monetize your Fortnite gameplay.
You can create hoodies with Fortnite common terms that all players can relate to. Better yet, you can customize merch with references that are unique to your streaming channel (so only your followers are in on the joke!).
4. Make Commissions With Affiliate Programs
As an online Fortnite gamer, you also have the opportunity to monetize through affiliate marketing. Basically, earn money by joining the top gaming affiliate programs and promoting gaming services or products.
After you join a few of your favorite programs, simply drop your affiliate link in your Twitch or YouTube descriptions (or wherever your audience is).
Then, spread the word during your live streams by encouraging followers to check out your links! Track sales, earn commissions, repeat.
You could even cross-promote your links between your audiences. For example, if you have an audience on YouTube, you could join the Twitch Affiliate Program to encourage your fans to come and follow you on Twitch. You'll earn from all the subscriptions, 'Bits' (tips), and get 5% from the sale of games or in-game items.
The entry requirements for most affiliate programs are low (even Twitch's). Meaning, even newbies to Fortnite can begin earning fairly early on in their gaming side hustle.
5. Get Paid Brand Deals
Many Fortnite gamers are in a unique position. At the same time, they are hobby-pro gamers and content creators. Not all players are creators, though. But if you really want to make money playing Fortnite, then consider creating content online that attracts paid brand deals.
Partnerships, as a part of influencer marketing, are increasing in demand and value. Creators and brands both benefit from these types of sponsorships.
On the one hand, Fortnite creators get paid to do what they already love doing. On the other hand, brands get their products and services out in front of a highly-target audience (plus, they get the "thumbs up" from the creator).
Fortnite is no stranger to advertisements. From the Marvel Universe to the World Cup, brands have been pouring money into advertising on Fortnite. If you're a creator – you are at the forefront of those lucrative opportunities.
6. Start A Patreon And Earn Fan Tips
There are many ways you can make money from social media apps.
Snapchat has the Snapchat Spotlight jackpot
Twitter has the Tip Jar
TikTok has the Creator Fund
Spotify even has its new Spotify Greenroom
But no matter which one you choose, they all have in common a "link in bio" section that allows you to put whatever link there you want.
You could link out to a video game blog or a podcast, but you could also link to your Patreon, PayPal, or Discord profile, where fans can tip you directly as a show of support for your gameplay.
Bonus Ways To Make Money With Fortnite
Not interested in any of the above? Want to take your Fortnite earnings to the next level? Here are some more creative ways to earn from Fortnite-related jobs.
Coaching – Ever thought about taking your expertise in-game out into the real world? Believe it or not, but parents are actually hiring Fortnite coaches for kids. There are even 80 schools around the US that have professional eSports teams!
Writing – Yep, you can get paid to write about video games. Check out freelance marketplaces like Upwork or Fiverr to find gigs writing in the gaming niche.
Boosting Players' Stats – Get hired as a "booster" to organically boost Fortnite players' stats and get paid up to $25-$50/hour or more. Sign up at Fineboosting.com.
How Much Money Can You Make Playing Fortnite?
It's impossible to say how much, in total, you could make playing Fortnite. In theory, though, you could earn a decent livable wage if you were to combine all the above income streams.
Sometimes, just affiliate marketing or merch sales alone will be enough to cover the bills, and then some. But it all depends on your content strategy and followership.
The below video by YouTuber and gamer Marrentm reveals how much he earns as a full-time Fortnite YouTuber. He was able to cash in on $5,082.05 in ad revenue with over 285,000 subscribers and 2.7 million views across a 28-day period.
How Much Do Top Fortnite Gamers Earn?
The top highest-earning Fortnite players are in. The 2019 Fortnite World Cup shocked the world when Kyle "Bugha" Giersdorf earned a hefty $3.1 million paycheck from his Fortnite winnings. The 20th-highest earner still managed to rack in nearly $600,000.
While not every Fortnite gamer will rise to that amount of earnings, it's safe to say entering into Fortnite competitions is a worthy financial endeavor.
Is Playing Fortnite Profitable?
Fortnite, despite all the news headlines and haters, is still a very popular and very lucrative game to play. In fact, it is one of the best video games to play to make money (other than League of Legends).
Whether through affiliate marketing, fan tips, paid brand deals, or tournaments, you can make a living playing Fortnite. All it demands is tons of gaming hours, patience, and the determination to sharpen your skill.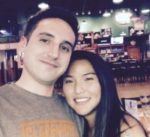 Nathaniell
What's up ladies and dudes! Great to finally meet you, and I hope you enjoyed this post. My name is Nathaniell and I'm the owner of One More Cup of Coffee. I started my first online business in 2010 promoting computer software and now I help newbies start their own businesses. Sign up for my #1 recommended training course and learn how to start your business for FREE!