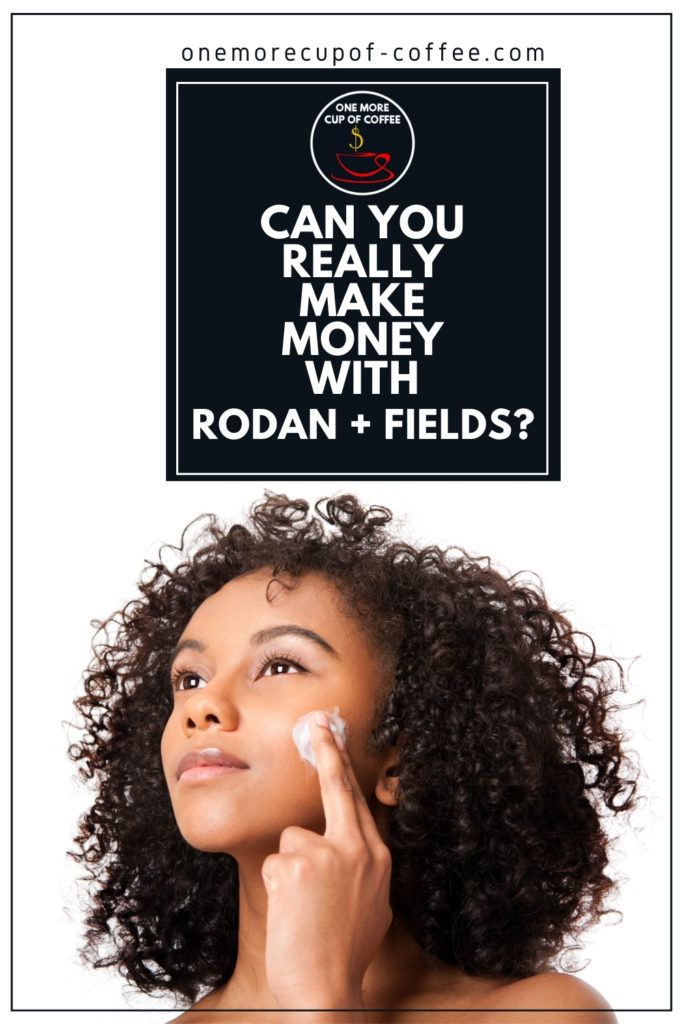 Rodan + Fields Review
Company Name: Rodan + Fields
Costs: $45
Rating:
29/100
What Is It?
Rodan + Fields focuses on selling skin care products, with their main range designed to reduce the appearance of acne. The company also works off an MLM model, paying distributors to recruit others and sell the products.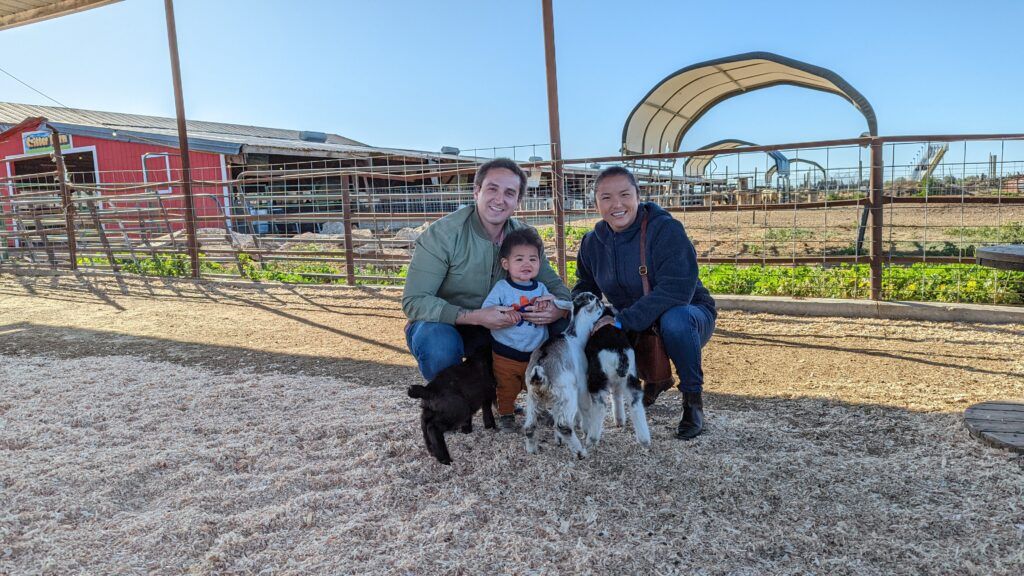 Are You Ready To Work Your Ass Off to Earn Your Lifestyle?
Are you tired of the daily grind? With a laptop and an internet connection I built a small website to generate income, and my life completely changed. Let me show you exactly how I've been doing it for more than 13 years.
Short Review
While Rodan + Fields looks good at first glance, the company is majorly hampered by controversial products, which many people find to be ineffective and may even make acne worse in some cases. The products alone are a reason not to get involved with this company and, at the same time, the commission plan isn't very appealing either.
Product Breakdown
There are a lot of MLM companies that sell skincare products, but Rodan + Fields is a little different than most. In particular, the company specifically focuses on products to clear up acne and the brand is targeted at adults, rather than adolescents. The approach is a little bit unusual but it does serve to make the company stand out.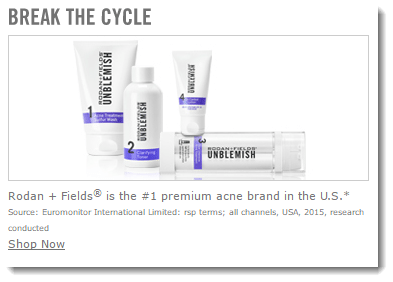 As that emphasis suggests, the main products that the company produces are in the image above. These four products are designed to work as a treatment regimen to address the entire acne cycle. In theory, this means that the products should reduce the appearance of acne.
However, reviews for the regimen are not especially encouraging. For example, on a site specifically focused on acne product reviewers gave the products an average of less than 3 stars.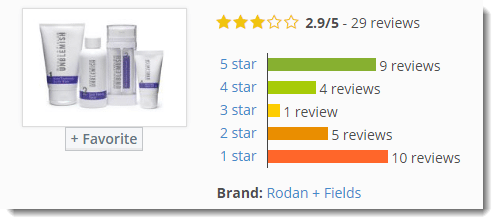 Some of the reviewers even noted that the products actually made their condition worse, rather than improving it.

The reviews on Amazon for the product range were similar. This reinforces the fact that the product doesn't work for many people.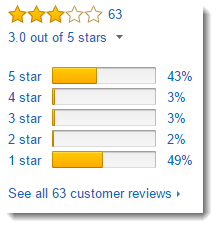 There are two main explanations for this pattern of reviews. The first is that the products work really well for some people and make acne worse for some people. The second is that the positive reviews come mostly from distributors and the negative ones come from actual users.
In reality, it's likely that the answer is some combination of the two viewpoints. But either way, the reviews aren't encouraging if you want to actually be a distributor for the company. After all, do you want to be selling products that some people regret using? Or products that only work for a subset of people?
To make matters worse, it's probably quite difficult to tell beforehand whether the product set is going to work for a particular person.
Now, some distributors claim that people don't understand the product and give bad reviews because of that. Even if this is true, trying to sell a product that is going to upset some of your customers isn't the best way to build a business.
It's also important to point out that these products are seriously expensive. On the site, the four products are marketed at $171. That's a lot of money for a set of products that don't seem to work for a lot of people.

So, this main product is extremely controversial and expensive, which certainly isn't a good start. Beyond this main line, the company does offer a range of other skincare products, including ranges called Redefine, Reverse, and Soothe.
For the most part, these products seem to get slightly better reviews although a lot of people were still unhappy with them. For example, the image below is the review distribution for the Redefine range on Amazon.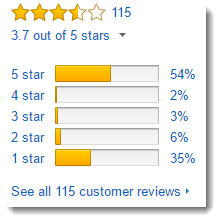 Aside from issues with the product itself, there were also a number of complaints about the sheer amount of chemicals involved.
There is a good chance that the products from Rodan + Fields do work for some people but they certainly don't work well for many users. The sheer amount of negative reviews alone would make the products pretty hard to sell.
Additionally, selling products for this type of company involves a lot of social networking and word of mouth. In many cases, you will be selling to people who are friends or family members of one another and you will probably be relying on word-of-mouth. As such, it would just take one customer with a bad experience to ruin your chances of selling to a lot of people.
As a side note, I used to struggle with acne and tried many different things, including over the counter medication, topical medication, Accutane (which worked), etc etc. The only thing that worked for me long term, besides the controversial Accutane were the products from Acne.org.
Opportunity Breakdown
Rodan + Fields offers a way to make money as a consultant for the company. Unlike many similar companies, Rodan + Fields doesn't market this as an 'amazing' opportunity or anything like that and instead keeps the marketing fairly basic. Nevertheless, the underlying concept is a familiar one.

In this case, the company promotes itself as having five different ways to earn money, which are as follows: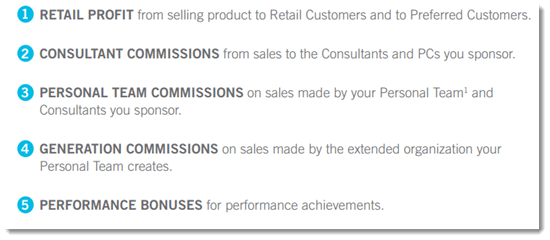 Five different approaches might sound great but really this is just the same two approaches as any other MLM. The first is retail profit, where you make commissions from your own sales. The second is the commissions and bonuses that you earn from your team.
Now, with any MLM, you can theoretically make money from just selling the products. You don't have to worry about anything else if you don't want to.
However, your potential to earn money this way is normally fairly limited. In this case, the high price of the products from Rodan + Fields would mean that you earn more than many other MLMs when you do make sales. Yet, that same price point would also serve to make selling the products quite difficult.
The other side of things is the team-building element. Essentially, distributors are supposed to sell products and also recruit other people. Those recruits form part of the distributor's downline. The idea is to end up with multiple people under you and for these people to be successful at sales and at recruiting themselves.
If your team is big enough and is successful, then the potential for income is fairly high. Nevertheless, that doesn't actually happen for most distributors. Instead, they're likely to struggle with selling products and recruiting. The end result is that people often put a lot of work in but see the relatively little reward.
You can also see the actual compensation plan for the company on its website. This plan is fairly similar to other MLM companies and also has a pattern of getting more complex the further you get in the company. For example, the image below is a generalized representation of the compensation plan at one of the lower ranks in the company: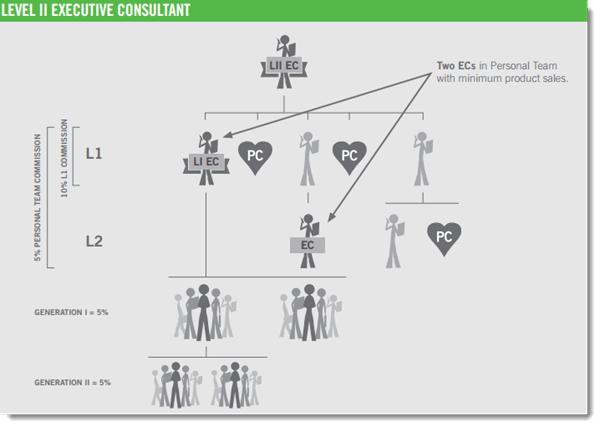 Even at this level, the plan is fairly complicated, and that only gets worse as you go along. At the same time, the complexity of the requirements goes up for each progressive rank, as in the image below. In that image, both PSQV and SV are measures of the amount of product sold.

The complexity of the plan and of progressing through the ranks simply serves to make it that much harder to get anywhere with the company. In fact, I've noticed that many members of MLMs don't even fully understand the plan that they are supposed to be following. That issue certainly doesn't help the money-making process.
Other Comments
MLMs are complicated, from start to finish. I touched on some of this for Rodan + Fields but there is a lot of additional complexity as well. For most distributors, that complexity simply makes the process of earning money more difficult – you have to get into the higher ranks to see a decent amount of profit from the various elements.
All of this begs the question, why work for a company with this much complexity?
Realistically, with any MLM, you end up fighting a complex model for making money. Even if you are successful, you're involved in an uphill battle and you end up dependent on the company and on your team.
MLM VS Affiliate Marketing
Companies like Rodan + Fields sounds great on paper. They offer a way of making money without having your own product and you get to take advantage of the reputation that the company has. If you build your team right, you can even earn money off other people's hard work.
But, the reality isn't as good as all of that. Instead, you end up trying to sell products that aren't too popular and trying to get your team to do likewise. In most cases, the whole process falls apart pretty quickly and you end up earning little.
Why go through all of this?
There are other ways to make money where you can grow your own business without having to worry about recruiting others or even selling products in person. At the same time, you still have the advantage of not needing your own product.
Perhaps the most powerful way of doing this is an approach known as affiliate marketing. You've probably seen this done hundreds of times before on different websites, although it isn't always obvious. Affiliate marketing is an online technique, where you earn commissions by promoting products from other companies.
Can You Generate Reliable Income With Rodan + Fields?
The Rodan + Fields Review
If you are passionate about helping people fix their acne, that's great. It's a problem for many people, and it's a big money-making industry. But this is not a company that I would personally work with.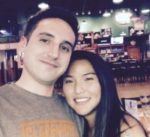 MLM Critic & Author: Nathaniell
What's up ladies and dudes! Great to finally meet you, and I hope you enjoyed this post. I have to be honest though. I'm not a big fan of MLM. Tried it. Hated it.
Affiliate marketing is cheaper, faster, and easier. See for yourself and join millions of other successful affiliates generating income from their blogs!
No inventory. No fees. No recruiting. 3 BILLION potential buyers online.
Reader Interactions