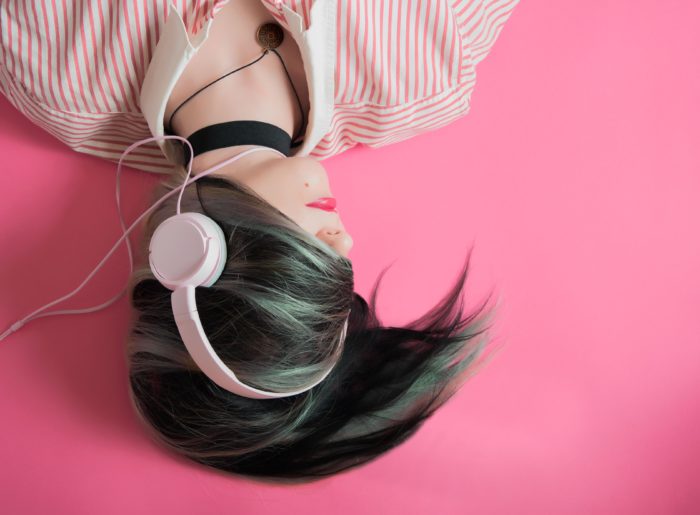 ASMR, which stands for "Autonomous sensory meridian response," is an acronym that refers to the brain-tingling phenomenon that occurs when you listen to videos that deliver incredibly 'pleasurable,' addictive, satisfying, or pleasing sounds. These sounds could range from flipping threw a magazine, to mixing slime, to tapping, to whispering. But can you really make money recording ASMR?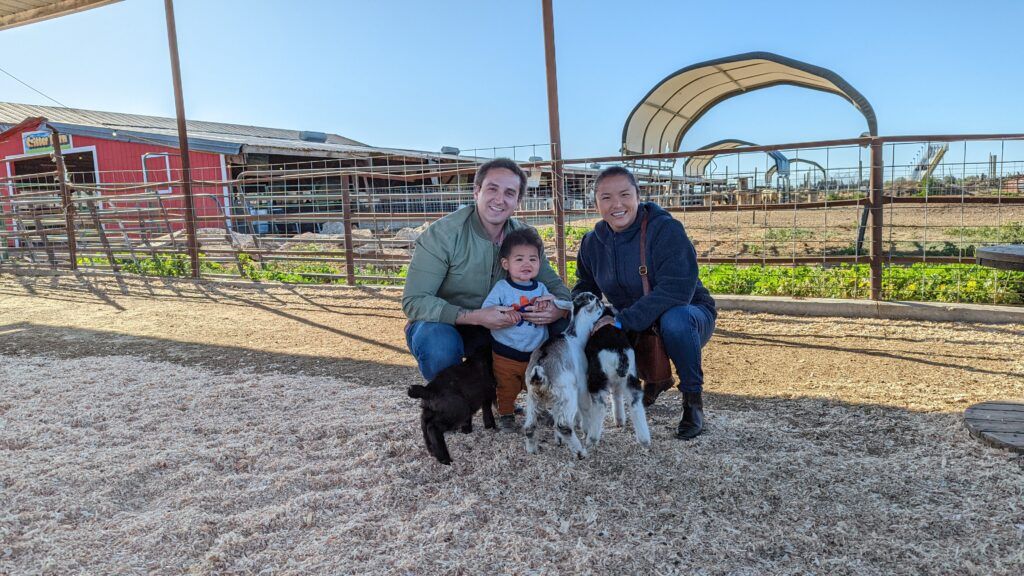 Are You Ready To Work Your Ass Off to Earn Your Lifestyle?
Are you tired of the daily grind? With a laptop and an internet connection I built a small website to generate income, and my life completely changed. Let me show you exactly how I've been doing it for more than 13 years.
Let's dive in and talk about it!
The first thing to understand is that ASMR isn't a 'new' thing. There are thousands of videos on YouTube featuring all kinds of different ASMR-inducing sounds.
And the keyword here is 'sounds.' As a general rule, these types of videos are mostly created for the sounds… not necessarily for the video.
Those that do contain video contain pleasing, relaxing videos that go along with the audio in some form or fashion. Some may feature YouTube stars whispering softly into the mic while staring at the camera, while others will feature them tapping on things to make sounds, mixing slime, brushing things with their hands, rubbing things together… pretty much anything that may produce the desired audio response.
And why do people listen to them?
Well, that's actually not so complicated to understand.
As it turns out, these types of videos are simply very satisfying to hear and experience.
But can you make money from them?
Some people are absolutely turning this into a side-hustle… and some have managed to make it a full-time gig.
Let's discuss it.
How To Actually Make Money Recording ASMR
The first thing to understand about ASMR is that not every pleasant sound will work for it.
You need to understand how the niche works… which basically means understanding what types of sounds will actually work to induce an ASMR.
If you search for the term on YouTube, you'll encounter a wide range of different types of videos.
You will quickly notice that a lot of them feature whispering, soft sounds, light scratches, clothing being rubbed together, brushes being used to induce light sounds on the microphone, light clicking noises, etc.
All of them are very quiet, and are meant to be very pleasing and pleasant to the ears.
You will also notice that some of the most popular ASMR videos are those recorded with two or more high quality microphones.
There is a reason for this… but we will get to that in a moment.
First, let's talk about whether or not anyone could actually make money doing this.
How Much Can You Earn Making ASMR Videos?
One of the most popular websites for ASMR videos is, not surprisingly, YouTube.
And in many ways, starting a successful (and profitable) ASMR channel on YouTube is not so different from starting any sort of niche YouTube channel.
It involves knowing your niche, understanding what your target audience wants, uploading lots of content on a consistent basis, and just working toward building up your channel and your viewership.
As for how much you can earn a year, this varies.
But GentleWhispering, which is YouTube's top ASMR channel, supposedly earns at least $130,000 a year, if not more!
What Does It Take To Make Money With ASMR?
YouTube is undoubtedly the best platform for ASMR videos.
But do you need anything special to actually make money with these videos?
Those who make the most popular ASMR videos claim that the audio is definitely the most important part of the equation.
You can start with whatever you can afford. But many of the top ASMR channels utilize at least one professional-grade microphone to pick up all of those subtle little sounds.
And many others use two or more microphones so that they can record in high definition detail, as well as in stereo.
This is kind of a big thing in ASMR. As it turns out, hearing the audio in headphones, in stereo, is quite a stimulating experience!
If you've never done it, give it a try. You'll be blown away by how detailed the audio can be!
How Is Money Actually Made With ASMR Videos?
Many ASMR YouTubers earn money through YouTube… though many report using other methods to fund their efforts as well.
Some use Patreon, which is a site where your top fans can fund your art by signing up to give you monthly contributions in return for access to special, member's-only content.
A few other ASMR professionals promote products on their channels.
There is absolutely a following for this kind of thing, but it is important to work up to it.
Many artists in this space record long production times for their videos. They say that it can take hours to research, plan, shoot, and edit a single video.
Some professionals in the space also say that you can incorporate graphics into your videos as well if you are skilled and talented as a graphic designer.
The visual part of the video is also very important… even if it isn't quite as important as the audio.
How To Become An ASMR Artist
The number-one tip for getting started in ASMR seems to be this…
Don't get too worried about success too quickly.
Make videos as often as you can, but don't worry about overdoing it or posting every day.
It is perfectly ok to post once per week, or once per month, to start with.
Once you start making money at it, you can scale up your video-making.
Next, it is probably not a good idea to pursue this side-hustle if you don't also have a true and authentic love for the ASMR community in-general.
If you are hoping to cash-in on some kind of cash-cow with ASMR, then you may want to re-think your strategy!
This is absolutely a labor of love for those within the ASMR community. And if you don't have a passion for it, you will likely find it a difficult niche to stick with.
The next tip is to start with the equipment you can afford, but also be ready to upgrade to better gear as you get better at the craft.
ASMR is all about high-quality audio, so be ready to upgrade to a better mic when you get the extra money.
And finally, be yourself. Look for your own ASMR inspirations, and don't copy other people. Try to do something unique… because it is your uniqueness that is going to set you apart and make your channel interesting!
How To Start Making ASMR Videos
If you do decide to start making ASMR videos, you should probably start by buying the best camera and microphone you can afford.
You will also need a computer and some simple video-editing software to get things started.
Choosing locations for these types of videos is pretty simple, because almost any location will work if you use a simple backdrop.
The focal points of these videos are on the sounds and what is making them.
You would, of course, want to make your videos as visually pleasing as possible. But don't forget that the serious content of this genre is in the audio.
When researching new ASMR video ideas, try looking for inspiration in your everyday life.
If you come across a sound that really triggers that ASMR response, write it down and make a note to try it out in a video!
Figuring out how to place mics for different types of sounds may take a bit of practice… but that is also part of the fun. Experimenting with different sounds and mic-placement techniques is part of the game in this niche.
My Personal Take On Making ASMR Videos
Can this type of thing actually turn into a profitable side hustle?
Let's get right to the point. This is not a get rich quick scheme!
It will take quite a bit of work and effort to get this hustle up and running to the point where it is earning you any money!
But… with that being said… it is an art form.
If you have a deep love for ASMR, and feel as though you would love to get into the art of producing this type of content online, then there is absolutely a market for it.
You just need to commit to it, stay consistent, and put actual effort into your videos and audio recordings.
If you can do this, without getting burnt out or giving up, then you can absolutely make this side hustle work for you.
But here's a quick tip. If you're not seriously passionate about ASMR, then you may want to try doing something else to make extra money.
You can make money a lot faster driving or Lyft or Uber.
Our Final Opinion Of ASMR Videos
Should you try to make some extra money creating ASMR videos on YouTube?
There are a lot of ways to make money online. Some are good, some not, but ALL of them are still just trading hours for dollars.
Starting your own affiliate website really is the best way to build passive income and "make money while you sleep". Affiliate websites earn income in every timezone, and can be instantly accessed by billions of smartphones across the globe!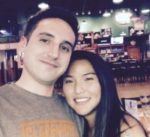 Nathaniell
What's up ladies and dudes! Great to finally meet you, and I hope you enjoyed this post. My name is Nathaniell and I'm the owner of One More Cup of Coffee. I started my first online business in 2010 promoting computer software and now I help newbies start their own businesses. Sign up for my #1 recommended training course and learn how to start your business for FREE!