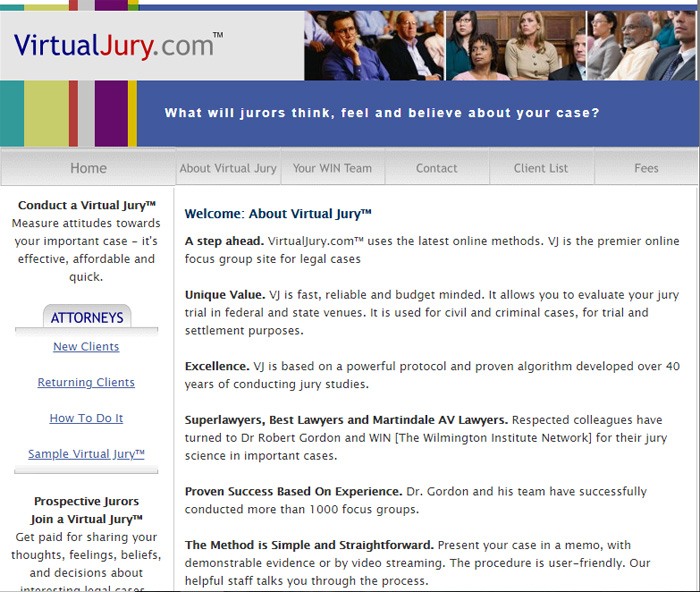 This site claims to pay panelists for taking part in 'mock trials' that help attorneys to test their cases. But can you really make money with Virtual Jury?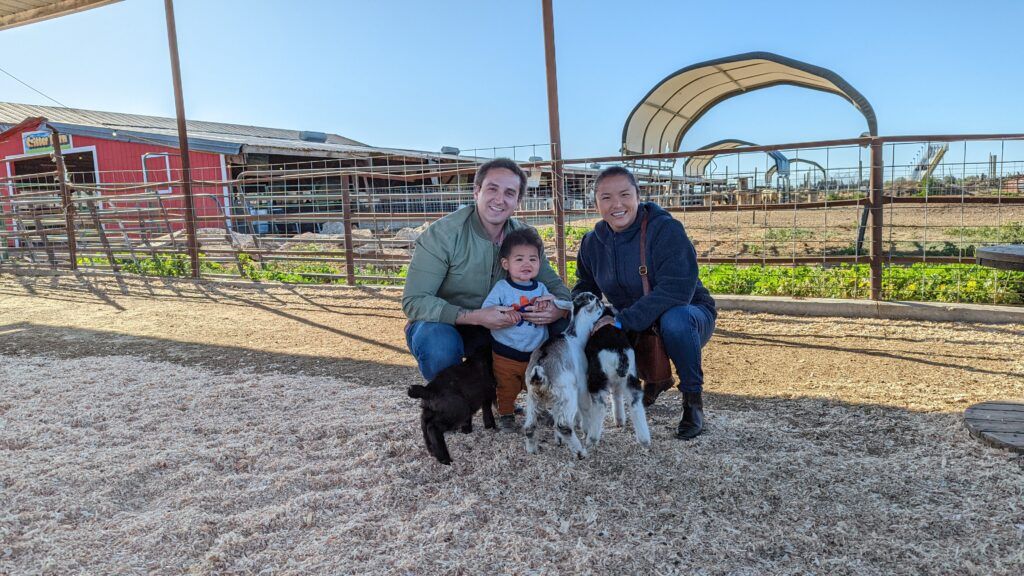 Are You Ready To Work Your Ass Off to Earn Your Lifestyle?
Are you tired of the daily grind? With a laptop and an internet connection I built a small website to generate income, and my life completely changed. Let me show you exactly how I've been doing it for more than 13 years.
I really like the idea of making money online. I also really like the idea of turning online money-making opportunities into side-hustles. In fact, I am so committed to this idea that I have been spending a lot of time lately trying to find the best potential online side hustles available.
And that is what led me to Virtual Jury.
Making Money With Virtual Jury
I've looked at several of these online jury sites lately, and to be honest, I like the idea. The way they operate is usually pretty simple. You sign up and receive a notification when an attorney or law firm is looking to test a case in your area.
You are then given the facts of the case and answer some questions about it, just to give them an idea of what the public in your demographic might think about it.
This helps them to prepare their case more effectively. But it also gives online 'mock jurors' the opportunity to earn some extra money!
I have seen some mock jury sites that I didn't like at all, and I have seen some that I really like.
But where does Virtual Jury fit into all of this?
Keep in mind that my ultimate goal is to find a site that works well as a side-hustle. So I am looking for a website that not only works well, but that also pays well. For me, it is important to be compensated 'fairly' for my work as well. That means that I want to make sure that I am making enough by the hour to justify spending the time on it.
This is the 'criteria' that I was using as I started looking at Virtual Jury. Here is what I discovered.
My First Impression Of Virtualjury.com
My first impression of this site, based on what I found on the landing page, was not so hot. Granted, this site has gotten some pretty decent reviews online, but as of right now, I was feeling like the landing page was just not designed very well. The content was very 'brief,' and seemed more than a little bit 'vapid,' to put it bluntly.
For example, this is just one of the small bits of script delivered on the landing page, which is placed under the 'excellence' label.
"VJ is based on a powerful protocol and proven algorithm developed over 40 years of conducting jury studies."
I mean, the content is written fine. It is just laid out and delivered in a way that makes me feel like it was not necessarily 'thought out' very well in the long term.
But, it is what it is… and the landing page content is not necessarily an indicator of how well the site/service will work anyway.
After scrolling down a bit more, and finding more information about the website on the landing page, it became obvious that all of this content was intended to speak to clients—which is definitely understandable. The company does, after all, depend on clients for revenue, and they cannot necessarily pay mock jurors if they don't have any clients!
But I also found myself wondering how I could find out more about how to become a juror. So I scanned the landing page one more time, to see if there was any reference to this… and ended up spotting a sidebar link that said the following.
"Prospective Jurors join a Virtual Jury: Get paid for sharing your thoughts, feelings, beliefs, and decisions about interesting legal cases."
Then, below this, I found links for the following…
Register
Login
Be a Virtual Juror
I clicked on the third option to start with, to see if I could learn more about the process. Here is what I learned.
Becoming A Juror On Virtual Jury
After clicking on this link, I was taken to a page that gave me some information about becoming an online Juror. But unfortunately, there were only two brief paragraphs of info here—and they didn't even tell me that much about the process.
I learned that Virtual Jury is an online focus group, that when you register you will become part of their panel, that they will contact you when they have a case for you to look at, and that they mail checks to their jurors within two weeks of their participation to deliver payment.
But that was it. It didn't tell me how long it usually takes to review cases, or how much you get paid for doing so.
I looked around at the rest of the site. But alas… I was unable to find this information anywhere else, either. So I decided to go ahead and register, just to see if I could discover anything else out about it.
I filled out the registration form, which asked me for quite a bit of information. I had to fill out my basic demographic info, as is expected, and I also had to fill out a bunch of information about my political views, my income, my marital status, etc.
I also had to say whether or not I have been involved in a lawsuit, whether or not I worked for a law firm, etc.
This was surprisingly easy, however, thanks to the way the form was laid out. All you had to do for most of it was select the appropriate multiple-choice answer. So even though I had to answer a lot of questions, it only took me about 5 minutes to get all the way through it.
But after getting through all of this, I got an error message. It looked like this.

I was not entirely sure what caused this, but I knew that it was not good news. From the look of it, I had failed to get myself signed up like I had planned on, which was unfortunate for a few different reasons.
And this left me at a bit of a dead end. So I decided to do some research online, to see if I could learn anything else about Virtual Jury before giving up on it (after all, there is not much of a future for me in a website that I can't sign up to).
Here is what I found.
Online Reviews Of Virtual Jury
Reading online reviews didn't end up yielding much information. I found a few thin affiliate websites that just gave a very generic definition of the site, but didn't actually find any content that seemed to be legitimately written by anyone who had ever really used the site before.
This was a bit of a let-down, and certainly didn't do anything to increase my confidence in it. I was just not finding what I was looking for, and Virtual Jury was taking a downturn for me because of it.
After arriving at yet another dead-end, I decided that it was time to call the game with Virtual Jury. Here is what my personal opinion is.
My Personal Feelings About VirtualJury.com
To put it quite bluntly, I didn't really even get a chance to try this site because when I tried to join it, I got some kind of error message that prevented that from happening. And when I tried to look online for any other feedback, I didn't really find much there either.
I have a feeling that Virtual Jury isn't super popular, and I am afraid that I can see why. It just doesn't seem to be very efficient. I mean, I was not even able to join it. And if I couldn't, I have a feeling that other people have probably had similar problems with it.
I was also not really able to find much information on the site itself either. For example, I was unable to locate any information about how much you can even earn on Virtual Jury, and I was also not able to figure out how long studies are supposed to take.
In the end, I had no choice but to abandon the attempt to join it and earn from it. And in so-doing, I am afraid that I have no choice but to give it a thumbs down as well. This site might work alright for some people, but my experience with it was simply not that great.
I like the idea behind it, and I could certainly see how it could have some potential. But for me, not being able to sign up or really learn anything else about it was a pretty obvious deal-breaker.
There are other similar sites out there anyway, including Online Verdict, EJury and Jury Talk.
Our Final Opinion About Virtual Jury
Should you sign up and use it to earn a bit of extra money?
There are a lot of ways to make money online. Some are good, some not, but ALL of them are still just trading hours for dollars.
Starting your own affiliate website really is the best way to build passive income and "make money while you sleep". Affiliate websites earn income in every timezone, and can be instantly accessed by billions of smartphones across the globe!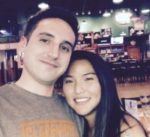 Nathaniell
What's up ladies and dudes! Great to finally meet you, and I hope you enjoyed this post. My name is Nathaniell and I'm the owner of One More Cup of Coffee. I started my first online business in 2010 promoting computer software and now I help newbies start their own businesses. Sign up for my #1 recommended training course and learn how to start your business for FREE!