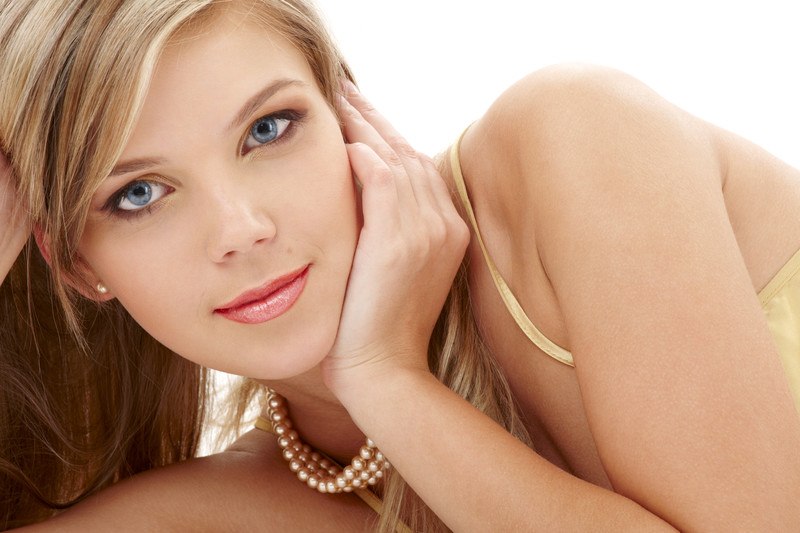 Can you really make money being an online girlfriend? This is a side-hustle idea that I heard about not too long ago, and I was super-interested in finding out if it was a real thing.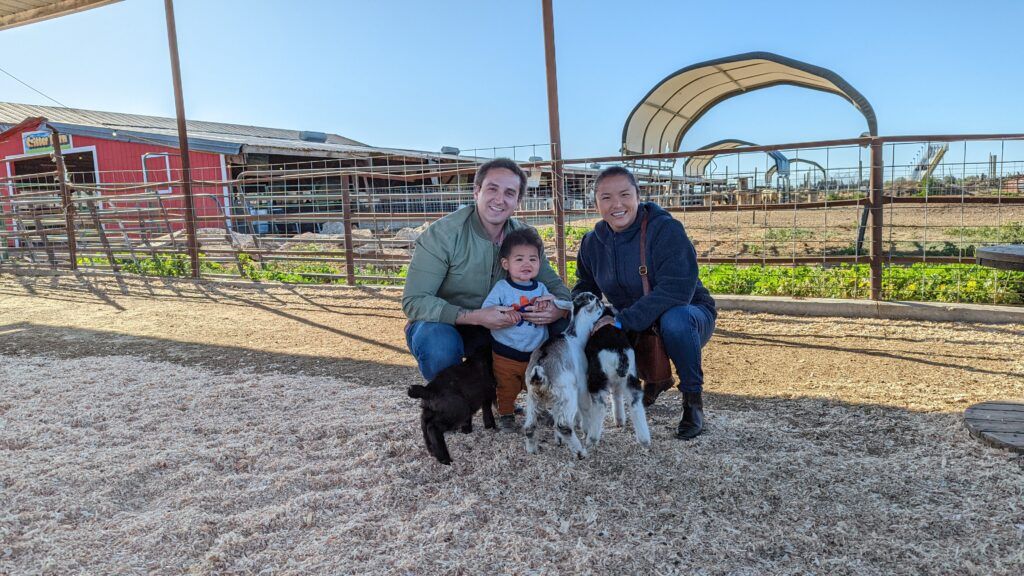 Are You Ready To Work Your Ass Off to Earn Your Lifestyle?
Are you tired of the daily grind? With a laptop and an internet connection I built a small website to generate income, and my life completely changed. Let me show you exactly how I've been doing it for more than 13 years.
Making Money Being An Online Girlfriend
We all know that cam sites are a thing. We also know that porn and sexting can be lucrative side-hustles. But what about being a paid online girlfriend?
I did some research, and found out that there was a site seemingly dedicated to EXACTLY THIS topic!
It's called MyGirlFund.
But can you really make money this way, or is this more of a gimmick?
The answer may actually surprise you!
Let's take a look.
The Basics: What Is MyGirlFund?
So, the basic idea behind this site is that women sign up on it to make extra money interacting with men (or women… women use the site as well) who are willing to pay them for a variety of different services. But one such service is literally being an online girlfriend.
They actually call it a 'virtual girlfriend,' but you essentially create a profile, start chatting with girls online, and then 'make donations' to help her cover her 'fund.'
When you look at it from the outside, it is basically being pitched as a site where girls can sign up, start a 'fund,' and then flirt, sext, trade pics, and even act as a virtual girlfriend in exchange for men 'gifting' her with money to add to her 'fund.'
And that is where the name comes from… MyGirlFund.
Isn't It Just Porn With Extra Steps?
This seems to be a common misconception about this particular site. While it does look very porn-esque when you first pay it a visit, it actually seems to operate a lot differently.
One-on-one connections seem to be the focus of this site. It actually feels like they are trying to help cultivate a platform where more personal connections are possible.
I have read a few articles about the site, and these seem to mirror this sentiment. In fact, many of the girls who have been interviewed about the site seem to think that the greatest things they offer men (and women) are joy and friendship.
For example, I read one article about a girl who worked on MyGirlFund who developed some online relationships with married clients. Since these clients were married, meeting up with a hot girl in person would obviously have been complicated.
So instead, these clients would gift this girl money to be like an 'online girlfriend' for them. They would chat when it was convenient. It seemed like this time could be spent doing sexy things, or it could just be casual, depending on the day.
It truly sounded like a real relationship. It is just that these men (and women) were able to choose the exact girl they wanted due to the 'gifting' nature of the site. Obviously, these girls are here to leverage their good looks, time, and energy for extra money. That's the gig!
But in doing so, they seem to be catering to a rather interesting market. Yes, this could qualify as sex work, to a certain extent… but to call it only sex work would obviously be a drastic undersell. That is only one dimension of the experience.
And that is why 'virtual girlfriend' is a much better term for this hustle than 'porn star' or 'sex chat host.'
How Much Can You Earn As A Virtual Girlfriend On MyGirlFund?
It seems as though your earnings on this site would mirror a few different factors, including…
How much you decided to charge for your services
How much you were willing to do
What types of services you offered
How much energy you put into your profile and online presence
How much time you were willing to put into the hustle in-general
One article I read talked about a girl who made $55,000 a year freelancing on the site full-time. That is some pretty serious cash!
Of course, it is unlikely that all of the girls on the site make this much. But… it also seems like it all comes down to how much time and effort you are willing to put into it.
There is most certainly a 'method' to this kind of work. It does not seem to be the type of gig that every person would be suited to.
What Does It Take To Succeed At This Side Hustle?
Being a virtual girlfriend is certainly a hustle that demands a well-rounded set of skills and talents.
You need to be…
Sociable
Comfortable with flirting and taking the lead on conversations
Good at engaging people and bringing them out of their shell
Comfortable with discussions becoming 'sexual' at times
If you don't enjoy sexy chatting or flirting, then being a virtual girlfriend is probably not going to be a good gig for you. Obviously, sex is not the only part of it. Some people who use this site are looking for a true online girlfriend experience. This may include flirting, sexy chatting, and even exchanging pics… but it could also include regular, friendly conversation. Your clients might even just want to talk to someone friendly so that they will have an understanding, listening ear!
To be quite honest, this kind of gig seems to be just as much about companionship as it is about sex, if not even more so!
Is This Side Hustle Safe?
This is actually a really safe side hustle, especially if you use a service like MyGirlFund to administrate it. This way, you do not have to necessarily give out any personal information. Everything can be done via the site, and you only need to share what you are comfortable sharing.
This is actually a really good thing, not only from the online girlfriend's perspective… but also from the perspective of site clients. Privacy is obviously a big thing here, and to see that this site cares about privacy is quite comforting!
There is always that fear that you will connect with someone weird who will try to figure out where you live and come knock on your door, which is absolutely NOT what the online girlfriend thing is about! But using websites like this can certainly make the experience safer for everyone involved… and that is a big plus.
What Will You Need To Start This Side Hustle?
You would obviously need at least a phone and an internet connection to start this hustle… though you would likely have much better luck if you also had a good computer, a quality webcam, and possibly a professional-quality camera for photos and videos.
The better your gear, the more tools you could have at your disposal. But then again, at the end of the day, this side hustle seems to be more about the connection than about the quality of the images or the medium through which you communicate.
As long as the pictures are good enough quality to be enjoyed, you could absolutely provide what an online girlfriend is expected to provide… a bit of sexy fun and conversation in exchange for some extra cash sent her way.
My Personal Feelings About Being An Online Girlfriend
I personally think that this side hustle would be best well-suited to women who actually love the idea of the side hustle from the very beginning. If you feel at all like you would be uncomfortable chatting or flirting online with people you have never met in-person, then this is certainly not a hustle that is going to be very enjoyable for you.
But, with that being said, if you can fill out your profile and do a good job of building up your online presence, then you can most definitely attract some quality clients and make really good money in this line of work. I have heard of single moms quitting their jobs and doing this full-time… making quite a bit more with this gig than with the jobs they left behind. I have also heard of single girls doing this while going to college, to earn extra money.
The basic idea behind this site is for girls to use it to 'fund' something in their life. This could be paying their bills, helping them to get through college, helping them to cover extra expenses, etc.
And men who are interested in companionship and online flirting, chatting, and friendship are usually more than willing to 'generously donate' to these funds.
And that is how this side hustle works!
I actually think that it is a great idea for people who are legitimately interested in it! You may not get rich using this site, and there is no guarantee that you will enjoy it forever. But at least as a part time thing, it can be a great way to make some extra cash!
Our Final Opinion Of Making Money As An Online Girlfriend
Should you sign up for MyGirlFund and try to earn some extra money?
There are a lot of ways to make money online. Some are good, some not, but ALL of them are still just trading hours for dollars.
Starting your own affiliate website really is the best way to build passive income and "make money while you sleep". Affiliate websites earn income in every timezone, and can be instantly accessed by billions of smartphones across the globe!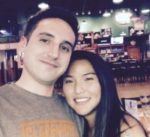 Nathaniell
What's up ladies and dudes! Great to finally meet you, and I hope you enjoyed this post. My name is Nathaniell and I'm the owner of One More Cup of Coffee. I started my first online business in 2010 promoting computer software and now I help newbies start their own businesses. Sign up for my #1 recommended training course and learn how to start your business for FREE!