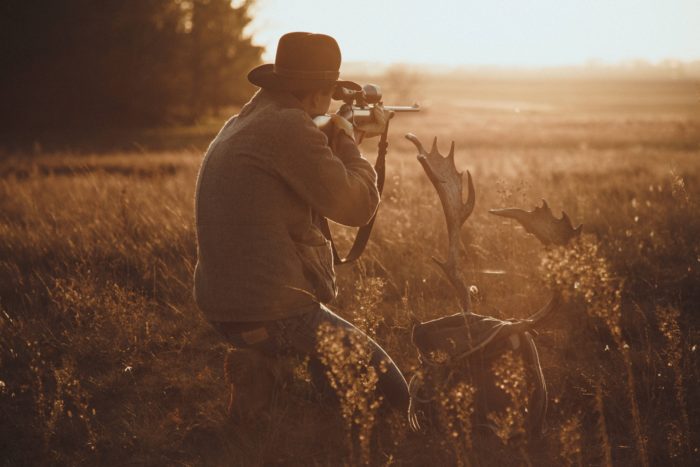 Hunting is a pastime that humans have enjoyed for millennia. In the past, it was required that you be good at hunting… lest your tribe run out of food and starve to death. Today, it is more of a sport. And for some, it is even a business! Can you really make money hunting?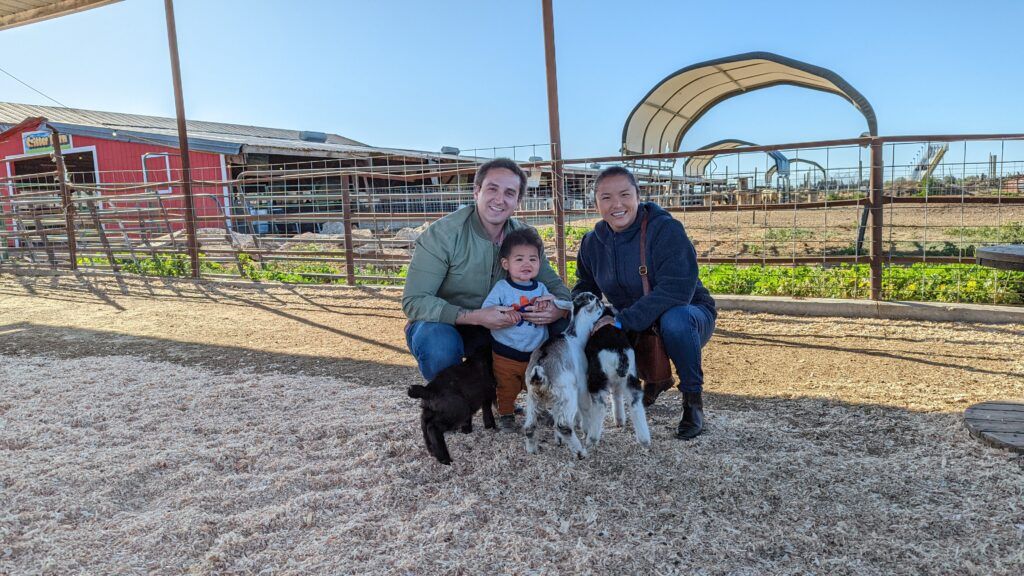 Are You Ready To Work Your Ass Off to Earn Your Lifestyle?
Are you tired of the daily grind? With a laptop and an internet connection I built a small website to generate income, and my life completely changed. Let me show you exactly how I've been doing it for more than 13 years.
As it turns out, you can. But it may not be as easy as you think!
There are many ways to make money hunting. But in this post, we are going to talk about what we view as the ultimate way to do so…
By becoming an affiliate marketer/influencer in the hunting/outdoors niche.
Here's how you do it.
How To Make Money Hunting
Depending on what country you live in, hunting can be leveraged in different ways to earn extra cash.
But since there are a lot of different rules and regulations out there to keep track of, we are going to be focusing on hunting within the United States.
With that being said, there are a number of ways to leverage your love for the sport of hunting wildlife to earn a side-hustle income… and there are even people out there who make this their full-time job!
Let's start with the basics.
Getting Your Start In The 'Outdoor Industry'
Understanding how to make money in this industry involves understanding the business, how it works, and how money is made.
There is doubtlessly a lot of money to be made in the hunting, fishing, and sporting industries.
But where does this money come from, and how do you tap into it?
Let's talk about the basis for most of the outdoor hunting industry… the companies.
The Companies That Make And Sell Hunting Products
There are companies that make awesome outdoor products. And of course, those companies want to sell their products to make a profit.
The sales from these products make up a huge part of the money that goes into the outdoor industry.
There are also sales and marketing teams that belong to these companies, who help to sell these products.
The truth is that selling massive numbers of outdoor products to millions of consumers is a BIG PROJECT! There is a lot of work that goes into this… so these sales teams need to be very good at what they do.
Influencers Who Show Off The Products
The next vital piece of the puzzle is the influencers.
Influencers educate people on the products, review them, show audiences how they work, etc.
This could be award winning hunters, YouTubers, people who use social media to talk about hunting, etc.
These people get endorsements from companies to use their products.
They also make commissions when they sell products through their affiliate links on YouTube videos and other websites.
Some of them even have their own stores and websites.
With all of that being said, there are many ways to get started making money in the hunting/fishing industries.
But for the sake of this article, we are going to explore our favorite option.
Becoming an influencer and affiliate marketer for outdoor products.
Here is how you get started.
Start Doing And Documenting What You Love To Do
Do you enjoy bow-hunting? Do you like fishing? Are you really into black-powder rifle hunting?
Maybe you are more into the outdoor living scene in-general… and like to do all of it!
Well, the best way to get started is to start and blog and/or a YouTube channel, and start documenting the things you love to do.
You can create product reviews, how-to guides, content about the lifestyle, videos of your hunts, detailed guides for how to find game and catch bigger fish… anything you can think of to appeal to your audience and help them to do what you love to do.
As you help them, you will start to build a following… and then, you can market your favorite products to them with affiliate links.
But anyway, let's get back to talk about about how to become a hunting influencer.
Here is an actionable, step-by-step guide to help you get started.
Step 1… Start Creating Content
This could be blogs, YouTube videos, etc.
Try to create and put out at least two pieces of content every week based on hunting, the outdoors, or whatever particular niche you love to do.
Don't worry about making this content perfect. Just put it out there, and do it in the most natural way possible.
Are you an awesome photographer and writer? Create blog posts!
Are you great with a video camera? Then try your hand at making YouTube videos!
The point here is to start making content and building up a following. That is how influeners get their start!
Once you start building up your website or YouTube channel, and start building up a following, you will be ready to move on to step 2!
Step 2… Do What You Love
The next step is to keep doing what you love. Keep hunting, keep doing the outdoors thing, and keep documenting it.
This is how you grow as an influencer.
At first, there isn't much money to be made being an influencer. You may not even make any money for several months, or even years!
But this is why you should choose a niche that you love.
Because even if you aren't making money at it, you can still enjoy it, keep building it, and work toward a future where you will make money doing it.
Step 3… Start Selling Affiliate Products
Finally, you can leverage your audience to start selling hunting affiliate products.
Review your favorite outdoor products, and put affiliate links to them in your blog and/or YouTube description.
Constantly try out new products and see what you think about them, and then sell those through your site.
This is one method for how you can make money hunting… by becoming an influencer and offering affiliate products on your website/channel.
Step 4… Keep Moving Forward, And Don't Give Up
Sure, it is time consuming to create content and publish it.
But if you want to succeed as a marketer/influencer, you need to keep creating, keep enjoying what you love, and never stop publishing.
If you keep at it, keep growing in your niche, and continue trying to help your audience with awesome content, then it will only be a matter of time before you start making money.
Of course, there are other ways to break into this industry as well.
For example… once you start becoming an influencer, you can start attending market showcases, events where salespeople will be peddling their products, outdoor/hunting product conferences, etc.
The closer you get to the core of the industry, the better off you will be… and the more money you will make!
Here are some other things you could do to help contribute to earning a living as a hunter.
You Could Also Work As A Guide
Hunting and fishing guides make great money taking visitors on guided hunts or hikes.
You can earn hundreds, or even thousands of dollars doing this!
Government-Sponsored Bounty Hunts
In some states, the government will actually pay hunters to help control the populations of certain animals.
This was true for a bit in Utah, where coyotes were so out of control that hunters were being paid $50 a head to hunt them!
Selling Hides
Some hunters sell the hides of the animals they harvest for a profit.
In February of 2013 alone, merchants sold over $400,000 worth of raccoon hides. The average price per hide? $31.20.
My Personal Feelings About This Side Hustle
This is one of those hustles that has the potential to make you some serious money in the long-term.
But it is also one that is going to be relatively time-intensive, that will probably not be very profitable in the long term.
The magic ingredient to making it in a niche like this is a true love for the craft.
If you actually love something, then starting an affiliate marketing or influencer business based around it is a very smart thing to do.
But it will also take time to get it up and running… and it will take discipline to stick with it in the long run.
With that being said, if you have a passion for it, it will be much easier to stick with when the days start to get difficult.
Consistency and adaptability are the keys!
Our Final Opinion Of Making Money As A Hunter
Can you really make money blogging and/or YouTubing about hunting?
There are a lot of ways to make money online. Some are good, some not, but ALL of them are still just trading hours for dollars.
Starting your own affiliate website really is the best way to build passive income and "make money while you sleep". Affiliate websites earn income in every timezone, and can be instantly accessed by billions of smartphones across the globe!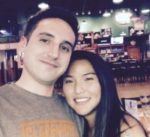 Nathaniell
What's up ladies and dudes! Great to finally meet you, and I hope you enjoyed this post. My name is Nathaniell and I'm the owner of One More Cup of Coffee. I started my first online business in 2010 promoting computer software and now I help newbies start their own businesses. Sign up for my #1 recommended training course and learn how to start your business for FREE!