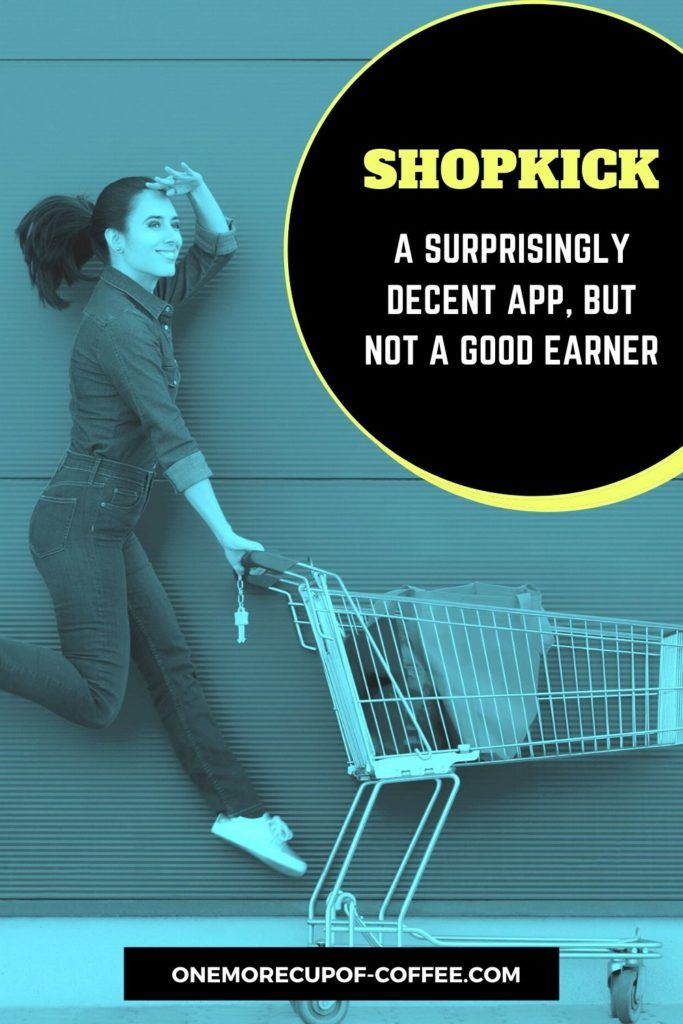 Shopkick is a different approach to the idea of making money by shopping. While the company does have a website, the main aspect of the money-making approach is app-based.
It is available either on Android or on Apple operating systems, although many devices aren't supported. The app uses the GPS location of users to provide them with rewards for a range of shopping-related actions.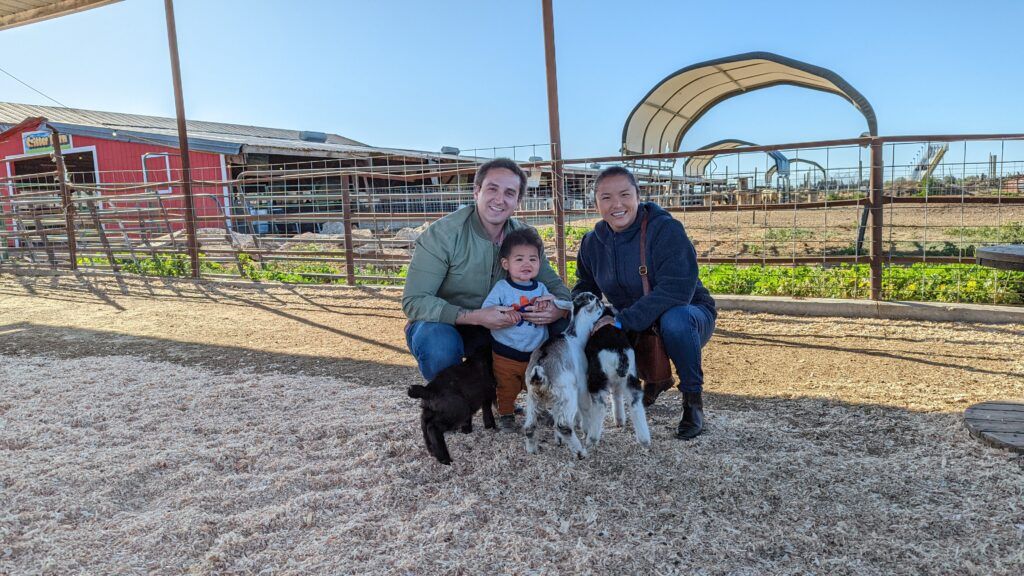 Are You Ready To Work Your Ass Off to Earn Your Lifestyle?
Are you tired of the daily grind? With a laptop and an internet connection I built a small website to generate income, and my life completely changed. Let me show you exactly how I've been doing it for more than 13 years.
Specifically, the app makes use of its own currency, kicks. Users get kicks for walking into stores, as well as for some other actions, like scanning the barcode of a product or actually buying products.
Making Money From Shopkick
So then, is Shopkick a good app or a bad one?
The Good Side
There are some good things about Shopkick. One is that you can earn kicks without actually making purchases (and the app itself is free too). This means that the app works really well for people who just like browsing stores a lot.
Many users also find the app fun, and it is a bit of a novelty.

Another good thing about this company is that it is partnered with a number of reputable stores, including Macy's, Target and Old Navy. That's more impressive. In a similar way, you can redeem kicks for a wide range of rewards, starting as low as $2.
Unlike most money-making approaches, the concept also makes some sense. Shopkick itself receives money from getting people to visit the store or from purchases that those people make and in turn, users earn some money (significantly less than the company does, of course).
Additionally, companies like Target do benefit significantly from the app, because they can use it to guide people to products that they might not have seen otherwise.
The balance of reviews offers a strong indication of the potential of the app. On Google Play, ratings for the app looked like this: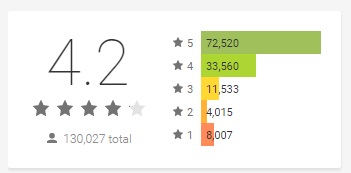 Likewise, many of the reviews are very positive: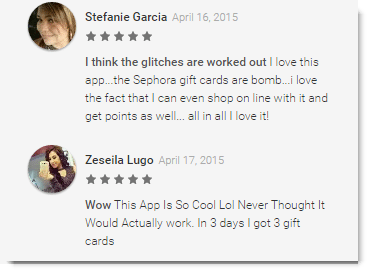 The Bad Side
There are of course bad aspects to the app. One is reliability. While many users have had positive experiences with the app, a large number have had issues. In fact, the ratings from Google Play showed that more than 8,000 people gave it a one-star rating.
Many people complain that the app doesn't work or that it only works some of the time.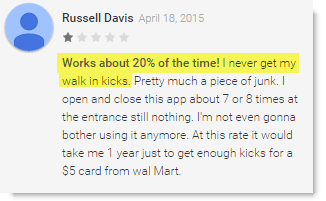 Others complain that their account got deactivated even though they hadn't done anything wrong. This is a common issue with survey companies as well because companies are often very heavy-handed about protecting themselves from people manipulating the system.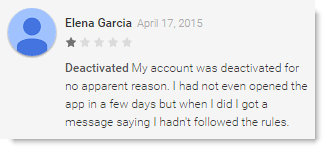 It's also important to note that some of the rewards are in the form of coupons for discounts, rather than in the form of gift cards.
Earning Money Takes Too Long
The other challenge with this app, and this approach in general, is time.
It is very possible to earn money this way, but anything you earn is going to be slow and it's going to be in the form of gift cards. This is fine if you are using this app as a casual thing while you are shopping anyway. However, it isn't very effective as a money-making strategy in its own right.
For example, you have to spend a decent amount of time going into stores and scanning things. Some of these might be stores that you go into anyway, but others probably won't be.
The amount of kicks you get per action varies considerably from one store to the next. One estimate is getting roughly 60 kicks for visiting Target and entering the app.
However, you have to earn 500 kicks to earn a $2 gift card or 6,250 kicks for a $25 card! Even with scanning, this equates to upwards of a dozen trips to Target to hit the figure for the $25 card. That's a lot of effort, particularly as scanning can be time-consuming and a bit frustrating.
In terms of time versus money, you end up earning money very slowly if you actively scan and you may end up losing money if you choose to buy things for the kicks or because of the discount.
That being said, if you are using the app in the course of your normal shopping without really changing your habits, then a small reward every so often is certainly nothing to complain about.
However, if you are actually wanting to make money specifically, Shopkick isn't the way to go. Instead, the best approach is to focus on ways that are actually designed for making money instead of just passing the time.
Personally, I hate apps and websites that make it seem like spending money is going to earn you money. Do you have credit card companies telling you that you can earn $200 if you just deposit $15,000 into a savings account? Wow! Who has $15k laying around?! No Thanks.
If you want to earn some extra money back while shopping and do a lot of shopping anyway, this little app can do that. But if you want to earn money, you need to take a more serious approach and start a business.
I started my first online business just 4 years ago and now support myself by writing articles for my website. You can learn how to do what I do in my 5-day email course designed to teach newbies how to start their first online business!
The Shopkick App Review
Honestly, there are tons of various apps that claim to help you "make money", but really there are two facts to consider. 1) Most of them don't actually work. 2) If you can make money, it's not going be very much. If I'm going to spend any amount of time working online, I want to be working for myself by building my own profitable website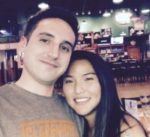 Nathaniell
What's up ladies and dudes! Great to finally meet you, and I hope you enjoyed this post. My name is Nathaniell and I'm the owner of One More Cup of Coffee. I started my first online business in 2010 promoting computer software and now I help newbies start their own businesses. Sign up for my #1 recommended training course and learn how to start your business for FREE!