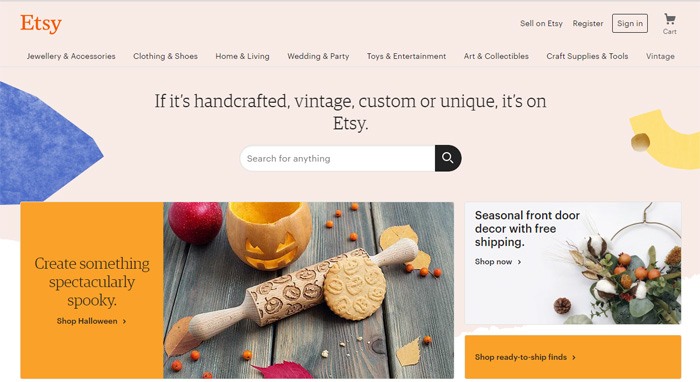 Etsy.com is an awesome website, and a lot of people make some pretty decent money with it. But this was a category that I had not come across before, and I decided that it was more than worth a look… simply due to its uniqueness. Can you really make money doing calligraphy on Etsy.com?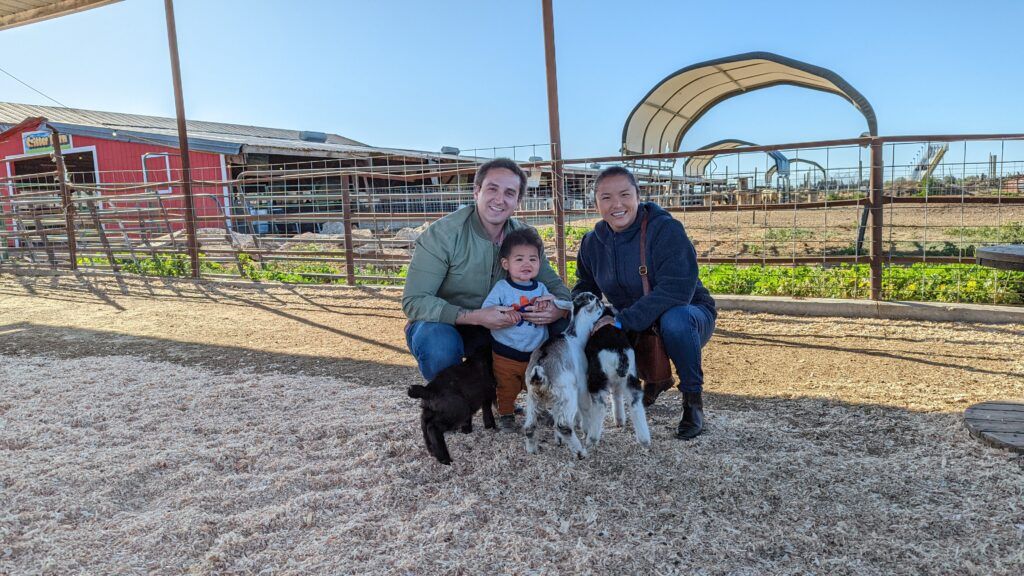 Are You Ready To Work Your Ass Off to Earn Your Lifestyle?
Are you tired of the daily grind? With a laptop and an internet connection I built a small website to generate income, and my life completely changed. Let me show you exactly how I've been doing it for more than 13 years.
Why Make Money Doing Calligraphy On Etsy.com?
While selling calligraphy might sound like an odd way to earn, the idea works pretty well.
There are surprisingly few people with the skill to do calligraphy on a professional level… and yet, there is actually a market for this. And as it turns out, Etsy.com could help you to tap into it.
I found this suggestion on a thread that I was following. The thread was dedicated to different ways people could earn money online without getting an 'actual job.' In other words, the thread was dedicated to side-hustles… which always gets my attention. And this was one of my favorite suggestions to appear on it.
Nowadays, you almost need a side hustle just to make ends meet. But thankfully, there are all kinds of ways to earn money on your own terms. Websites like Etsy.com make it easy to set up your own online store with your own products… though of course, finding a niche that is right for you can be problematic.
But what about calligraphy? Could it be a viable way to earn some extra cash?
Let's check it out.
The Basics: What Is Etsy.com?
Etsy.com is basically an online marketplace where people can buy and sell their artsy, crafty products or services online. Etsy makes it easy to build a profile/storefront, offer your products, and sell them without a hassle.
And to be super honest, they are at the top of the game in this department. Many people use Etsy.com. It is a wildly successful website.
And there are honestly a LOT of things offered here. But this opportunity was so interesting and unique that I had to talk about it (printable wall art is another unusual angle for earning from Etsy.com).
I am always really happy when I find artistic things that people can do for money, because there are a lot of 'starving artists' out there who could really use some extra income.
And in a sense, that is what this 'side hustle mentality' is all about. It is about making some money on the side so that you can live the life you want without having to worry so much about monetary problems.
So with that being said, there is most certainly a way to make money doing calligraphy on Etsy.com.
What Is Calligraphy?
Calligraphy is kind of an outdated skill that still very much has a place in modern society. Calligraphy could technically be described as 'decorative handwriting or handwritten lettering,' and can be used for a number of different applications.
Basically… some people just want some fancy lettering sometimes. A lot of people use fonts on their word processor or graphics program for this… but sometimes, they actually require (or want) something truly hand written. And that is where you could possibly make some extra cash on Etsy.com.
If you are artistic, have a talent for decorative handwriting, and if you are currently interested in leveraging this unique skill for money… well, Etsy.com may be the place to do it.
How Do You Get Started?
The first thing that you will need to do is figure out exactly how you want to leverage your calligraphy skills for cash. People make money doing this in a number of different ways. These, however, seem to be some of the most popular.
Make Hand-Written Documents
Whether it be wedding vows, a letter for someone on a special occasion, or a prop for some kind of movie or video, this is probably the most obvious way to earn cash with your calligraphy business. A lot of people love the look of decorative writing, and will place custom orders that you can fill and send to them.
Artists can generally make anywhere from $15 to over $30 a piece for hand-made projects, and they actually sell pretty often too!
Create Your Own Calligraphy Typeface
There are a limited number of calligraphy typefaces in the world… and some people use this to their advantage by designing their own. This is pretty cool because it gives you the opportunity to earn a passive income on a product that you have already designed. And since these are offered as a digital download, there is no shipping.
The downside (or, rather, the challenge) with this is that you will need to create the typeface… which is a little bit technically challenging and certainly requires some skill with a pen. It is not necessarily super easy to create a high-quality calligraphy typeface/font, which is why the good ones cost a bit.
Create Custom Art Using Your Calligraphy Skills
We have already talked about custom-order projects, but you can also design your own art with this skill… and sometimes, this can prove to be especially lucrative.
The upside is that this route can give you complete creative control over how you earn your money. The downside? Well, it can be challenging to sell art sometimes… and calligraphy art is no exception.
But… with a little bit of patience and some perseverance, you can make awesome money doing this.
Creating Banners Or Logos For Businesses
A lot of businesses need professional artwork done for their logos and/or banners… even for their websites. It is totally possible for you to leverage your skills almost like a freelancing graphic artist while focusing/specializing in calligraphy.
This type of thing can also be marketed on Etsy.com, and there is actually a pretty big demand for it. People need this kind of graphics work done—but surprisingly few people know how to do it on their own.
How To Get Started
You will obviously need some equipment before you get started on this project, though what you will end up needing will be determined by what type of project that you choose to make it. You might need some software for your computer if you want to make a typeface/font. You may need special pens, markers, ink, and/or paper if you plan on creating physical artwork.
You may also need to buy custom supplies for custom projects if you plan to take orders.
You will also need to set up an Etsy.com account, which is actually pretty easy. Etsy.com makes it a pretty painless process to get started on something like this, and they also offer a pretty good marketing opportunity due to their already abundant foot traffic.
You will also have to set your prices at a competitive rate. To do this, you may want to search for 'Calligraphy Art' on Etsy.com to figure out what similar types of products are selling for.
One of the great things about Etsy.com is that you can also link to it on your own personal website, and even handle transactions through Etsy.com so that you don't have to deal with credit card transactions and the like on your own, which is pretty awesome.
My Personal Feelings About Making Money Doing Calligraphy On Etsy.com
I do realize that a lot of people already use Etsy.com. I also know that this is not necessarily a 'new' concept to use it to earn money on the side. But… I couldn't help but to be impressed when I found out that people were using it to earn money with their calligraphy skills.
This is such an interesting way to earn side-hustle cash that I had to do a write-up about it… so hopefully, this gives some of you some ideas that you can use if calligraphy is a 'closet skill' that you don't get to cash-in on very often.
With that being said, I also know that this is kind of a limited idea that not very many people can take advantage of. I know that I, personally, cannot do calligraphy—so if you are like me and lack that kind of creative skill, then this probably isn't going to be for you.
It is also important to mention that getting the ball rolling on Etsy.com can be tough. Not everyone makes bank on that website, because there is a lot of competition. And to be honest, some of the stuff offered on Etsy.com is also a lot more expensive than the stuff you can buy in a retail chain store.
But… calligraphy is unique in the sense that you literally cannot buy it in the store. You cannot just drive down the street to the nearest retail chain and get someone to write out your wedding vows for you on specialty paper, with a real calligraphy pen and ink.
So yeah. I really liked this because it was such a unique way to earn side-hustle cash. You probably won't get rich this way… but you may certainly be able to make some side-hustle cash with it.
Our Final Opinion About Doing Calligraphy On Etsy.com
Should you leverage your skills to earn extra cash doing calligraphy on Etsy.com?
There are a lot of ways to make money online. Some are good, some not, but ALL of them are still just trading hours for dollars.
Starting your own affiliate website really is the best way to build passive income and "make money while you sleep". Affiliate websites earn income in every timezone, and can be instantly accessed by billions of smartphones across the globe!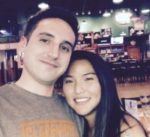 Nathaniell
What's up ladies and dudes! Great to finally meet you, and I hope you enjoyed this post. My name is Nathaniell and I'm the owner of One More Cup of Coffee. I started my first online business in 2010 promoting computer software and now I help newbies start their own businesses. Sign up for my #1 recommended training course and learn how to start your business for FREE!