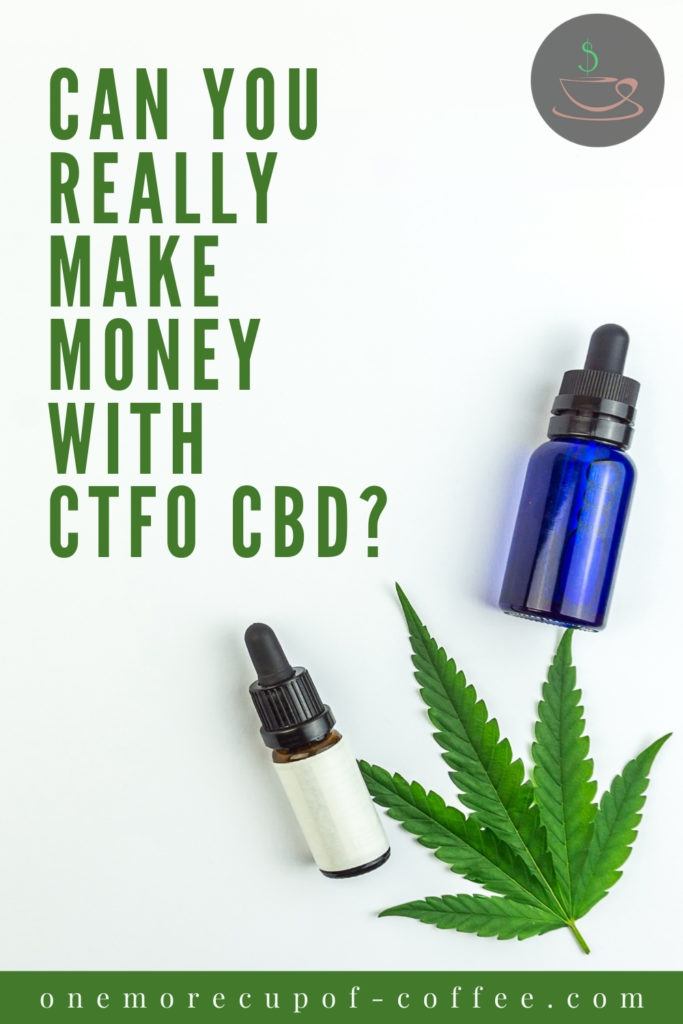 CTFO CBD is one of many network marketing companies taking advantage of the current trend for CBD oil. Because the oil is derived from hemp, it is high in cannabidiol (which is where the CBD abbreviation comes from). Cannabidiol is thought to offer a variety of health benefits, without the hallucinogenic effects that THC causes.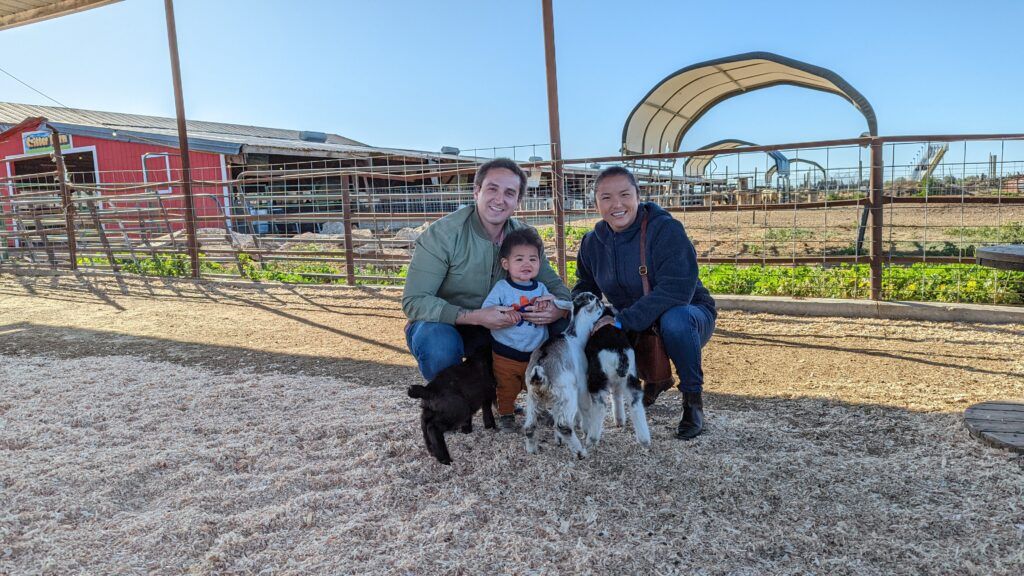 Are You Ready To Work Your Ass Off to Earn Your Lifestyle?
Are you tired of the daily grind? With a laptop and an internet connection I built a small website to generate income, and my life completely changed. Let me show you exactly how I've been doing it for more than 13 years.
Up to the end of 2018, the legality of hemp in the United States was complicated. The passage of the 2018 Farm Bill changed this issue, making CBD oil legal throughout the United States (as long as it is made from hemp).
Because of this, many companies have sprung up offering CBD oil and products that use the oil, such as edibles, vaping items, capsules, and more. CTFO CBD is one of them.
As a way to make money, CBD oil has advantages and disadvantages. On the plus side, the demand for CBD oil products is high. Companies that can up with unusual products or appealing pricing may even have an advantage in the field.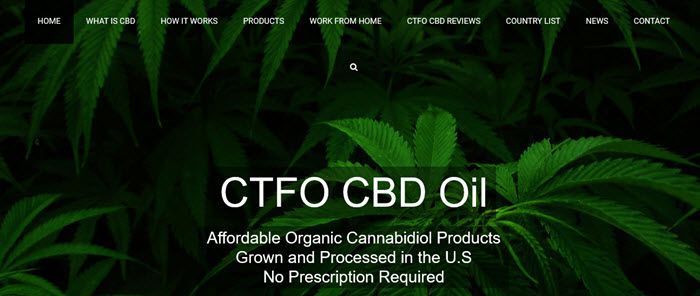 Then, of course, there's the competition. CBD oil is becoming a big industry and plenty of companies are trying to get on board. You're competing against those companies and any distributors that they have.
The name CTFO stands for Changing the Future Outcome. The company was founded in 2015, although it initially focused on weight loss products, rather than CBD oil.
CTFO was apparently "founded by network marketers, for network marketers". That claim is meant to suggest that CTFO offers better commissions than others in the field.
To me, it just indicates that the company cares more about their opportunity than the products. Even with this limitation, there is still the potential to make money. This post takes a look at the processes involved in making money with the CTFO CBD company.
Two Ways To Make Money With CTFO CBD
Regardless of the founding principles of CTFO, the company still follows the basic principles that you'll see with every MLM out there. This means that the basic way to make money is to sell the products.
The other way to earn is by building a team. The team aspect is where the MLM term comes from, as the goal is to have multiple levels below you in your team (for anyone unfamiliar, MLM stands for multilevel marketing).
In this article, I'll be looking at both ways that you can earn with CTFO CBD, along with how well the company works as an income opportunity overall.
Make Money From Product Sales
The products are always the first thing to look at with any MLM. After all, you're meant to be earning by selling the products. Doing so is much easier if the products are appealing in their own right.
CTFO CBD offers a variety of different products, in the following areas:
Oils & Vape
Edibles & Sprays
Hair Growth
Pain Creams
Pet Products
Skin Care
Selling many types of products like this is a good way to promote sales. After all, someone who isn't interested in CBD oil itself might still be willing to buy skincare lotion that contains compounds from hemp.
The pricing varies depending on the specific product, its size, and how many you buy at a time. Despite this variation, the products from CTFO CBD tend to be less expensive than many of the other CBD oils in the field.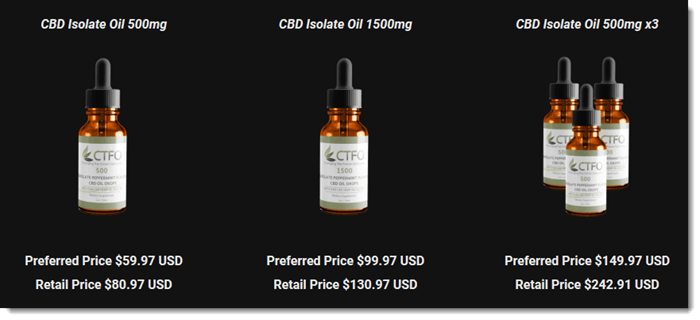 The founders of CTFO CBD claim that they pay themselves as distributors, rather than on a salary basis. If this is true, then the overall costs for CTFO CBD are likely to be much lower than other companies, allowing them to provide cheaper products.
Another relevant aspect is the product quality. CTFO CBD uses hemp that is organic and grown in the United States. They also use third party testing, with the lab results provided on the site. These features suggest that the product quality is high.
Reviews of the products (not the opportunity) suggest something similar. The CBD oils from CTFO CBD appear to be decent and the company isn't selling inexpensive junk. It's unusual to find a company that offers a quality product at a low price, but that seems to be the case with CTFO CBD.
Still, these aren't the only factors that will influence your success. The way that the company pays is very important, along with whether you have a suitable audience to promote the products to.
One final thing to mention about the products is that CTFO CBD promotes 10x PURE hemp oil. This is a little different than other hemp oils and apparently offers more benefits.
Having an unusual type of oil like this could be useful from the sales perspective, but the evidence for extra benefits isn't that strong. While CTFO CBD does provide some early studies as evidence, these are strongly limited.
For example, one piece of evidence is bar graphs to show differences in the way that the body responds to 10x PURE versus other hemp oils. The graphs have such large error bars that any difference between the two is basically meaningless. That aside, it isn't clear whether any such difference would be noticeable to the user.
10x PURE could still be as good as CTFO CBD suggests, of course. It's simply important to be aware of this type of rhetoric. There is far too much of it out there already and customers often don't respond well to unrealistic claims.
Earning From Sales
Distributors for CTFO CBD make sales through a replicated website from the company, earning a 20% commission on sales. While 20% is higher than what you'll find from many affiliate marketing companies, it is on the low side for an MLM.
Unlike many other companies, there doesn't seem to be any way to increase this compensation rate.
Distributors can also order products at a wholesale discount of around 30%. This provides the potential to buy and resell products for a higher commission rate. Of course, the buying and reselling model involves more risk, so it's something to be careful with.
Make Money Building A Team
The rest of the income potential comes from the team-building aspect. CTFO CBD makes use of a unilevel compensation plan. This style means that you're earning based on the levels of the individuals in your downline. As is always the case, you need to progress up through ranks to earn from deeper levels in your downline.
That being said, CTFO CBD makes the plan simpler than with most other companies. Their version looks like this:

There is just one other main way to earn with CTFO CBD. This earning approach is called Regenerating Matrix pay.
The system is more complicated than the unilevel aspect, so I'm not going to go into it here. The basic goal remains that you need to be growing your team and trying to get up the ranks with the company.
One cool thing is that you can get up to the rank of Executive Manager without needing to hit any volume requirements for your team. The requirements are based on the number of qualified associates that have been recruited instead.

The requirements do get more complex after this point, but it's still nice to see a company that keeps things relatively simple for so long.
You might notice the term qualified pop up often in the rank requirements. You need to be qualified to earn from your team and you need qualified associates to move up the ranks.
To be qualified, you need to buy a product (or package) that's worth $47.47 or more every 31 days. Alternatively, you could have 10 enrolled associates or customers, who are also qualified.
The qualification requirements are the biggest problem with CTFO CBD. New members are forced to make a purchase of almost $50 each month, as there's no way that they'll have 10 enrolled associates or customers right at the beginning.
To be realistic, most associates would struggle to have 10 qualified people under them – especially when the qualification requirements are so high. It's a nasty requirement that makes it much more difficult to turn a profit with CTFO CBD.
Can You Generate Reliable Income With CTFO CBD?
The CTFO CBD Review
I have no doubt that you could earn reliable income as an associate for CTFO CBD. The company has some key advantages, including competitively priced products, a relatively simple compensation plan, and a good reputation in the industry.
Even so, there are some pretty significant disadvantages. I'm particularly concerned about the qualification aspect. Month-to-month requirements are frustrating at the best of times, as life doesn't end to be predictable. The requirements from CTFO CBD are simply too high.
You're also dealing with a base compensation rate of just 20%. That rate would be decent enough if you were trying to earn a little money on the side, but it's a low rate if you're aiming to make a decent income from CTFO CBD alone.
One of the biggest problems is that you're relying on a single company for your income. You don't have a business of your own and there are many things outside of your control.
To me, this seems like a frustrating way to earn. Why put all your time and effort into growing someone else's company? Why not focus on a way of earning that puts you in the driver's seat?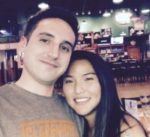 MLM Critic & Author: Nathaniell
What's up ladies and dudes! Great to finally meet you, and I hope you enjoyed this post. I have to be honest though. I'm not a big fan of MLM. Tried it. Hated it.
Affiliate marketing is cheaper, faster, and easier. See for yourself and join millions of other successful affiliates generating income from their blogs!
No inventory. No fees. No recruiting. 3 BILLION potential buyers online.
Reader Interactions