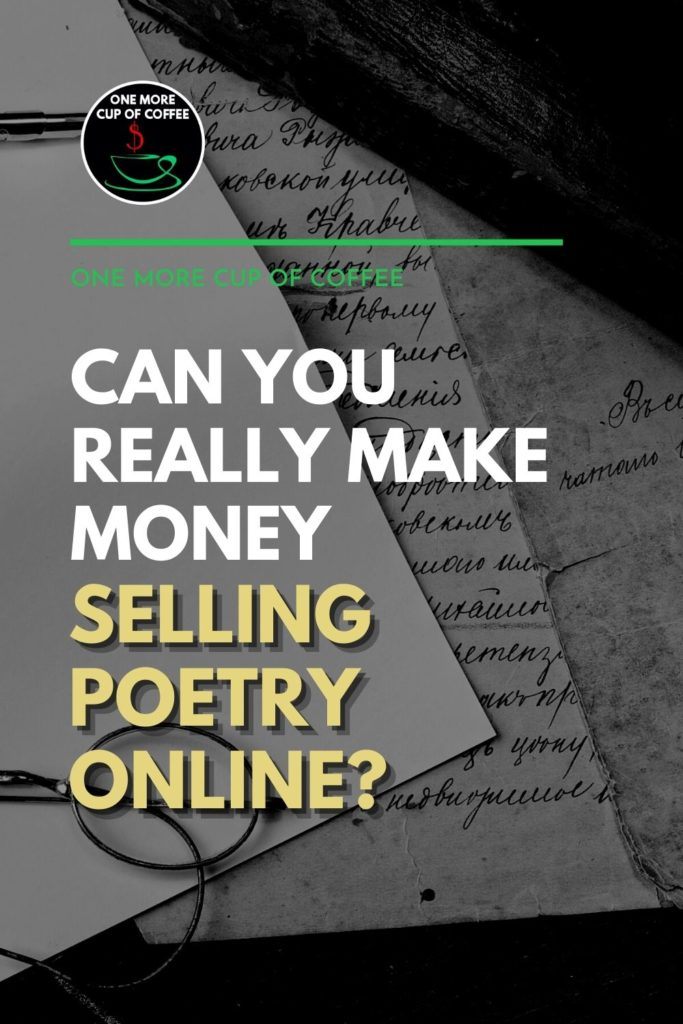 Successfully selling your poetry can be a major goal for passionate poets and the online environment seems like the perfect place to do so.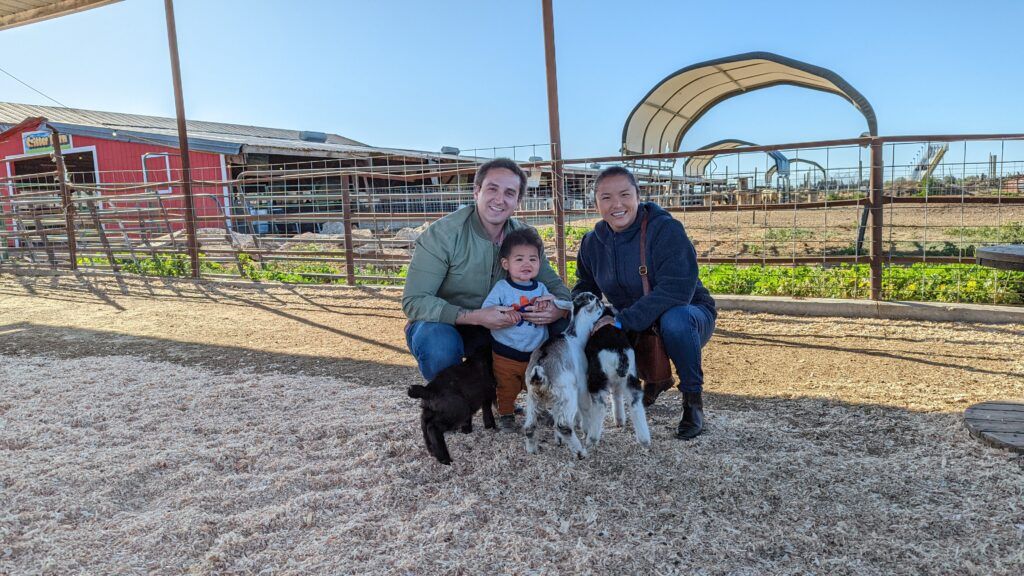 Are You Ready To Work Your Ass Off to Earn Your Lifestyle?
Are you tired of the daily grind? With a laptop and an internet connection I built a small website to generate income, and my life completely changed. Let me show you exactly how I've been doing it for more than 13 years.
By selling online, you have access to a large potential audience and you don't have the overheads associated with creating and trying to sell a physical book. But, can you make money selling poetry online, or is the idea just empty hope?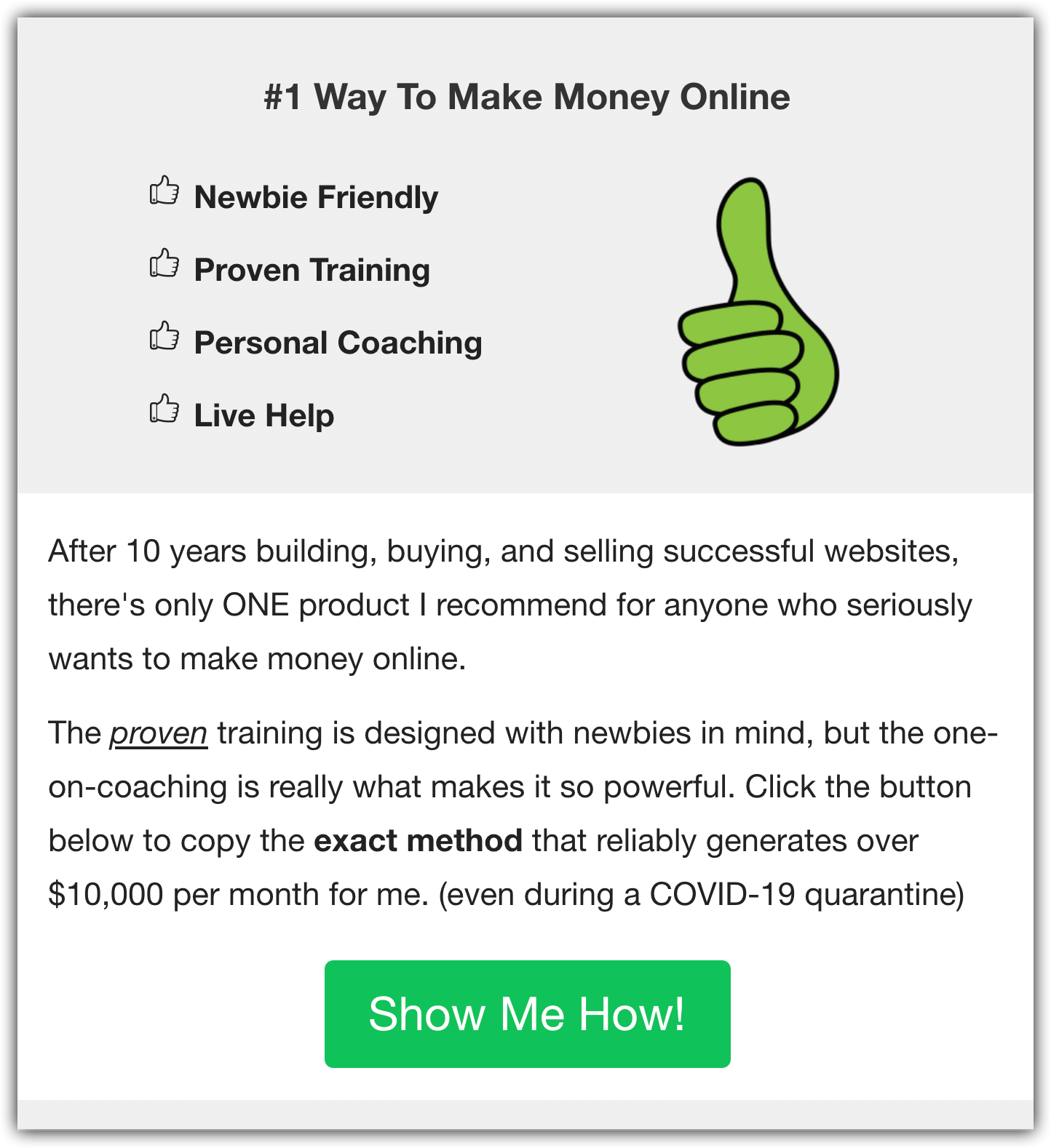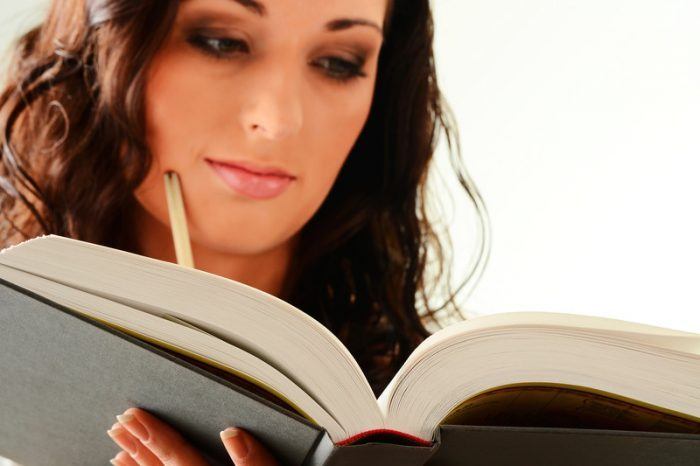 Ways To Make Money Selling Poetry Online
There are multiple approaches that you can take for selling poetry. We're going to talk about some of the main ones here.
Focus On Content Only
The most logical way to sell poetry online is to do so in a published form. In most cases, this would involve creating books of poetry, rather than trying to sell poems on an individual basis.
Doing so would also give you the ability to provide a few poems as examples. This gives people the chance to see what your poetry is like and consider whether they would be interested in reading more.
Furthermore, selling poems as collections is the approach that your customers are going to expect as well. The catch is that you have to have enough poems to create a book but you may have already got to that point.
Historically, getting poems published has been a challenging task. For one thing, poetry doesn't sell all that well.
As a result, most publishing houses tend to just accept poetry from authors who are already well-known. For example, it would be relatively easy for a popular fiction author to publish a book of poetry but pretty difficult for an unknown to do so.
With the ability to self-publish, this area isn't really a problem anymore. In particular, you can publish digital versions of your poetry easily, with almost no associated costs. There is also a range of software out there that can help you get your work into the right format.
In theory, you can actually self-publish and get a printed version of your book, which you can then try to sell that way. The site TheBookPatch.com is one way to do so. However, for most people, this isn't going to be a good idea.
It can get expensive to print copies of your book, and impossible to get in stores, let alone attract customers to purchase among the thousands of other authors available. As such, selling digital copies online tends to make the most sense.
It is also possible to sell poetry for other companies to use. For example, Blue Mountain Arts will pay for poetry. However, the company is very specific about the type of poetry that they will accept and doesn't seem to buy poetry all that often.
Using Digital Publishers Like Amazon
If you're going to sell poetry online, the most logical way is to rely on sites like Amazon, which sell eBooks. Amazon is the most obvious choice, as the site has an extensive eBook program and makes it very easy to host your book on there. However, there are other options, like Nook.
This type of site can work well because readers tend to visit and browse on a regular basis. As such, you already have a potential audience and you don't have to try and build a site of your own then drive traffic to it.
Rather than trying to generate your own traffic to an unknown site, you get to leverage Amazon's traffic. Someone may search "poetry about nature" and stumble upon your book.
Amazon itself may also be worth considering because of the Kindle Unlimited program. This is a membership program that basically gives people the chance to rent out books while they have a membership. The downside is that you don't get paid a purchase price when people do so. Instead, you earn money based on how much people read.
For a poetry book from a new author, the program makes a lot of sense. After all, poetry is fairly fast to read compared to a novel.
Likewise, people tend to be less likely to buy poetry because there's already so much of it available online for free. If you are interested in just selling content, i.e. your words and nothing else, then self-publishing on Kindle and Nook is going to be the fastest and easiest way to get started.
Selling Things With Poetry Included
A completely different strategy would be including your poetry on things and having the content be secondary to the overall product.
For example, you could sell leather-bound diaries with original poetry embossed on the back. I just browsed Etsy and there were many different items you could imitate and sell.
Many of them use famous quotes and poems, but since they are items like cups, clothes, and paper goods, you could easily put your own poems on there to make them more special and original.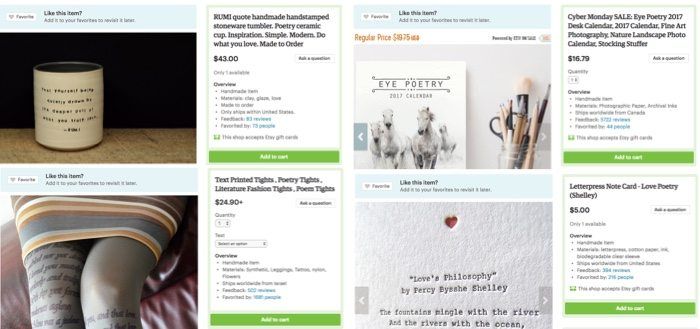 In doing this, you may not be making money by selling the actual content of your poetry, but by selling the items themselves.
This is an interesting and unique way to get your voice out there, and an opportunity to help people find truly unique gifts for themselves or loved ones. How many times has someone drunk out of a coffee cup with an Edgar Allen Poe quote? It's not edgy any more guys!
Challenges Of Selling Poems Online
In theory, you really can make money selling poetry online. However, doing so isn't especially easy – regardless of how good your poetry is. There are two main issues to consider, which are demand and competition.
Now, as a general rule, people do love reading and that includes poetry. This means that there is certainly some demand.
However, the interest in poetry doesn't tend to be nearly as strong as for fiction. The limited interest dramatically increases the challenge of actually selling your poetry and even getting it noticed in the first place.
At the same time, people are often very specific in what types and styles poetry they like. This can mean that opinion is often sharply divided on the poetry and you'll often find reviews like the following. A similar thing happens with books as well but major contrasts in opinion and reviews tend to be much more common with poetry.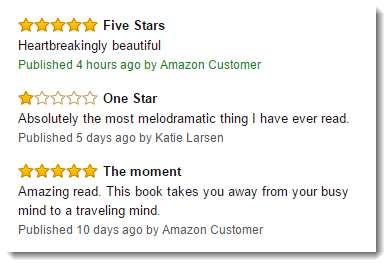 This pattern makes selling poetry more difficult because it decreases your potential audience. At the same time, this can make it harder to get a good average score on your work. In turn, that makes it difficult to sell poetry.
As I mentioned before, the other main issue with the competition. Now, there are fewer poetry books on Amazon and similar sites compared to fiction and that is one advantage.
In fact, at the time of writing, Amazon estimates around 86,000 digital poetry books in English, with close to 25,000 of those getting a rating of 4 stars and up. In contrast, there are around 1.5 million books in the literature and fiction section.
Nevertheless, even with the lower number of books, the level of competition is still significant. Remember, you are competing for a much smaller audience, and that alone increases competition dramatically.
If your writing is good and you are effective at marketing then yes, you could potentially make money selling poetry.
For example, some authors choose to manipulate some of Amazon's ranking systems or may even buy reviews to attempt to get noticed. However, going against the terms and conditions of Amazon is risky and there is the chance that you will lose your account in the process.
Now, of course, Amazon isn't the only option for selling poetry online. There are some other sites that you can turn to and you could even try to make sales on your own site. Nevertheless, the challenges remain the same.
You would still be struggling with competition and with relatively low demand. You'd have to figure out a traffic strategy, which would most likely involve a lot of social media work since optimizing your site for terms like "good poetry" is nearly impossible.
To be successfully found in search engines you'd need to have a series of poems on very specific topics, like "poetry for expectant mothers that love to travel".
It's just how search engine algorithms work. They need specific content with facts to understand what your words mean. The subtleties of poetry are still beyond what they can understand and index properly.
How To Develop A Reputation Online
In many ways, success as an author comes down to reputation. This is why new authors struggle to make money, while established authors can easily sell and publish books. In fact, a book from a popular author will almost always sell better than something from a new author, even if the new author's book is objectively much better.
To start gaining a reputation, you need to be active in poetry communities. This could include Facebook groups, Instagram, Snapchat, forums, Pinterest, and also commenting on websites and blogs. Use the same username across all platforms, and give insightful comments or share useful content. It's a very slow process, but a proven way to grow your audience.
From there, you can decide what you want your product to be. Will it be a set of handmade goods you sell on Etsy or a Kindle eBook of original poetry? Once you have your audience you can then send them to your website or your store page.
Making Money From A Website About Poetry
Most people will find that selling poetry online is unrealistic. Even if you have something amazing, getting noticed is an entirely different story. You might get lucky and find that your work takes off but that simply doesn't happen for most people. The stereotype of the starving artist still rings true, but even more so for the poet than other forms of art.
So my suggestion is to get a little more practical and turn your passion for poetry into an online business by starting a website. Rather than publish original poetry as a source of revenue, the idea of creating poetry could be used to earn money.
For example, teaching people how to write poetry could provide an opportunity to promote notebooks, pen, paper, or poetry writing courses. Calligraphy has a wide range of products you could review and sell on a website, or you could teach people how to make poetry-related products as gifts.
If you are interested in poetry, one option might be to promote products that help people to become better as poets or as writers. This could include books from prominent authors, along with journals and pens that you personally like using.
With a website, you can make money selling just about anything if you take advantage of affiliate marketing. This is a process where you promote products from other companies and earn a commission doing so. You can even join Amazon's affiliate program and earn money by reviewing and promoting their books.
This does mean that you could use your site as a way to showcase your own work. Now, doing so would mean that you're basically giving your poetry away for free, at least early on. But, this can be a great way to get feedback and develop an interested and engaged audience.
In time, you may even be able to publish an eBook and sell it via your site or Amazon. So people may come to read your review of a book recently published by a famous author, but after reading your review they may become interested in you as an author.
After building your audience and reputation, the chances for success would be higher than simply trying to sell on Amazon from the very beginning.
Besides that, you would be making money through the affiliate site regardless of your success with your poetry. This means that the site acts as a great way to pursue your passion and make money at the same time.
It's also worth noting that you don't have to do a site on poetry at all. Instead, you can create an affiliate marketing site on just about anything that takes your interest.
If your interest in poetry is mainly describing nature, then maybe you'd want to create a website about hiking boots, camping, teaching kids about outdoors, stargazing, birdwatching, binoculars, nature projects for the classroom, or winter survival. The list goes on!
How To Start Making Money With An Affiliate Site
At first glance, affiliate marketing can sound challenging, especially as you need to build a website and get involved with search engine optimization. However, the process isn't as difficult as it first appears.
Indeed, creating a website is easier than most people imagine and there are lots of tools out there. Most of your work will be reading and writing, which I would assume you enjoy somewhat since you're trying to make money from your writing.
How perfect! It may not be the same as selling a poem, but using your writing to captivate an audience and make money doing it is a dream of many people. It may not be exactly as you imagined it, but it's in a similar vein.
As a writer, you have an advantage in the world of online business. Information is words, and people are reading words to decide which products to buy online!
Make Money Selling Poetry Online
There are thousands of different side hustles you could do to earn some extra money on the side, and which one "clicks" for you depends on your personality and goals. However, there's one side hustle that makes an insane amount of money and works for anyone.
Starting an affiliate website is an incredible way to earn extra money because you can do it from your home on a laptop, and work on your business in the evenings and on weekends. The income potential is huge, and it's easy to scale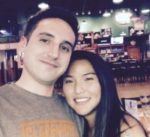 Nathaniell
What's up ladies and dudes! Great to finally meet you, and I hope you enjoyed this post. My name is Nathaniell and I'm the owner of One More Cup of Coffee. I started my first online business in 2010 promoting computer software and now I help newbies start their own businesses. Sign up for my #1 recommended training course and learn how to start your business for FREE!