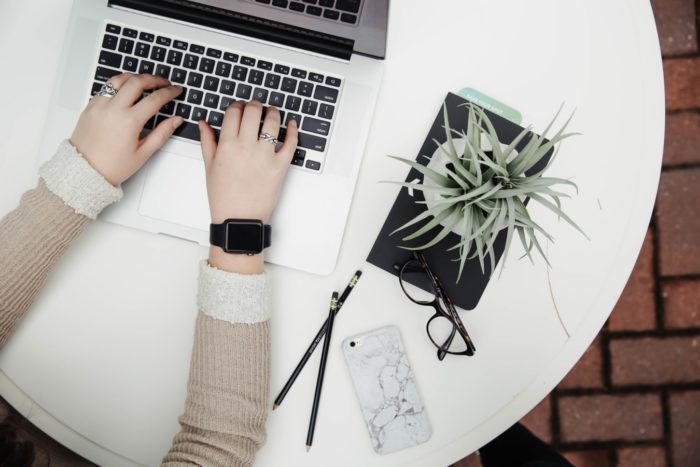 This side hustle is actually a lot more common than most people realize. All over the internet, there are websites dedicated to helping people by giving them expert-level advice in the form of answers to questions. And some of them even offer 1-on-1 counseling or 'micro consulting.' But can you really make money answering questions online, or is this only something that certain people can do?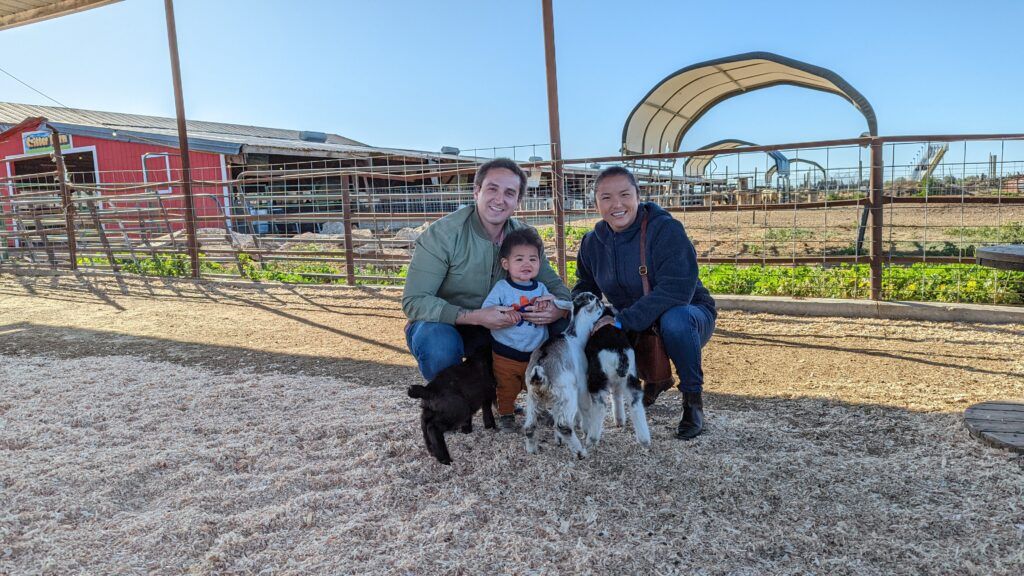 Are You Ready To Work Your Ass Off to Earn Your Lifestyle?
Are you tired of the daily grind? With a laptop and an internet connection I built a small website to generate income, and my life completely changed. Let me show you exactly how I've been doing it for more than 13 years.
Making Money Answering Questions Online
Today, I decided to delve a bit deeper into this question. So I did some research, and learned quite a bit.
Yes, you most certainly can make some side-hustle cash answering questions for people online, but there are also a few requirements that you'll need to meet before you can gain access to this type of hustle.
As it turns out, you have to be a certified professional and expert to make money doing this, and understandably so. If you are going to be giving advice, it is important that you actually know what you are talking about!
Let's talk about it.
The Basics: Answering Questions For Extra Money
Most people probably think of online surveys when they hear about answering questions online. But there are actually several websites out there that are dedicated to providing people with expert answers to particular problems they may be having.
And in some cases, these websites pay for answers that meet certain criteria.
My next course of action was to take a look at some of these websites. There are a few of them, but there was one that stood out to me as probably the best one. It was called JustAnswer.com.
Here is what I discovered about it.
JustAnswer.com
This is probably the best example of this type of website online.
On this site, you can ask experts 1 on 1 questions, get expert advice, and more… for a fraction of what it would cost to actually go to a professional in-person.
You can talk to doctors, lawyers, car mechanics, etc. The person asking the question also names their price on this site, which is quite interesting.
You asking a question is almost like posting a job. Then, you get responses in as little as 7 minutes, and talk to your expert until you are satisfied… at which point they get paid for their services.
But what does it take to become an expert on JustAnswer?
Becoming An Expert On JustAnswer.com
Becoming an expert on JustAnswer.com is a fairly rigorous process.
Every expert must pass an '8-Step Expert Quality Process,' which includes things like license and credential verification, expert tests, performance reviews, etc.
To sign up for the site, you start by selecting your category. Then, you submit your information. This could include uploading a resume or entering personal information, including work history, education, etc.
Then, you submit your professional credentials.
As easy as it sounds, there are quite a few documents that you will need before you would even be able to sign up with JustAnswer.com. Among these would be…
Professional verification documents: a diploma, state license, certification, etc.
Personal identification documents: social security number or passport number
And a resume. This is technically optional, but makes for a much faster verification.
There is a range of categories that experts can get into on JustAnswer.com. And under each one of these categories is a number of more specific sub-categories as well. Here is the list of basic categories…
Animal Behavior
Appraisals
Boats
Cars
Computers
Consumer Electronics
Engineering
Finance
General
Heavy Equipment
Home Improvement
Homework
Law
Medical
Veterinary
Wellness
This site has also been featured on prominent news outlets like Entrepreneur, Forbes, Wall Street Journal, Fox Business, TechCrunch, and more.
How Much Can You Earn On JustAnswer.com?
According to the website, top experts earn '$1,000s of dollars' each month helping customers to solve everyday issues.
Of course, not every person who answers questions for the site earns this much. But this seems to be what the top-earners make. And to be quite honest, that is really, really good!
This is more than some people make at their day jobs!
Of course, if you are answering questions on JustAnswers.com, you are already an expert in your field. So you are probably earning more than the average person is earning anyway.
But this is just another way for you to leverage your skills and education to make even more.
Other Websites Where You Can Answer Questions Online For Extra Money
JustAnswer.com isn't the only website that will give you the opportunity to answer questions online for extra cash.
PrestoExperts.com
This site makes it easy to hire professional experts or tutors. You can hire people in all kinds of fields, including technology, counseling, tutoring, health, design, etc.
Signing up requires you to create an online profile, where you will be asked to list your education, qualifications, specialties, and other information that is important for potential clients to know.
The exact amount that experts make on this site varies… though it looks like they make anywhere from $1 to $3 per minute.
Maven.co
Maven is called 'The world's largest micro consulting company.'
And there is a HUGE variety of professional categories available on the site for micro-consulting. Here are just a few of the categories that there are professionals available for on Maven…
AI Specialists
Kiosk Owners
Doctors
Farmers
Manufacturing Specialists
Barbers
Builders
Geneticists
Teachers
Drivers
Cryptographers
Architects
And many, MANY more!!!
Over 10,000 projects have been completed with Maven to-date. They also say that they are 90% less expensive and 10x faster than traditional consulting, which is pretty awesome!
It is actually pretty impressive that so many different kinds of professionals can earn extra money doing this!
You set your own prices on Maven, but it is also a competitive environment, because customers have the option to choose between any number of consultants. With that being said, the site recommends that your hourly consulting rate be set at about 2 to 4 times what your current professional hourly salary is.
The Upsides And Downsides To This Type Of Side Hustle
Obviously there are upsides and downsides to every side hustle. So what are the good and bad points of this one?
Answering questions online can be a great way to make some extra cash. But it is also not without its negatives.
As far as upsides go, here are the biggest advantages to getting involved with this type of hustle.
You can work at your own pace and pretty much set your own hours
You can use multiple different websites
You can make quite a bit of money, especially if you are an expert in a pretty lucrative field
You don't need much in the way of equipment or startup capital to get started with it
Here are the main downsides…
You may not be able to find steady work doing this, as it is subjected to the normal ups and downs of what is needed by site visitors
It is a pretty competitive environment, so if you set your prices too high, you can get overlooked
If you don't have a specialty, or technical training in a very lucrative skillset (think doctor, lawyer, dentist, engineer, etc.), then you may not be able to earn much from this, as it is your knowledge and expertise that makes your answers worth paying for
My Personal Feelings About Making Money Answering Questions Online
So, I have a few different thoughts about this side hustle.
First off, this is a unique side-hustle opportunity in that it actually pays really well. But it is also a lot more accessible to people who are already in highly specialized, lucrative fields.
You could accurately define this as a side hustle for people who already make a lot of money, and you probably wouldn't be wrong!
So, if you are a doctor, a lawyer, a dentist, an automobile mechanic, an HVAC technician, an engineer, or some other type of professional in a field that really requires you to have an education, certification, or special training, then this may be one of your best options for making a bit of extra money on the side.
With that being said, this is also not a side hustle that is going to make you rich. On JustAnswer.com, only the top earners make more than $1,000 a month. That is quite a bit for a side hustle, but keep in mind that is what the upper echelon of earners make!
If you really want to make big money with your knowledge and training, there are better ways to do it than this. But, for what it is, this side hustle certainly isn't a bad way to go.
It is also really convenient, because you can do it on your own time, from the comfort of your own office.
Our Final Opinion On Answering Questions Online
Should you try answering some questions online to make some extra money?
There are a lot of ways to make money online. Some are good, some not, but ALL of them are still just trading hours for dollars.
Starting your own affiliate website really is the best way to build passive income and "make money while you sleep". Affiliate websites earn income in every timezone, and can be instantly accessed by billions of smartphones across the globe!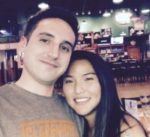 Nathaniell
What's up ladies and dudes! Great to finally meet you, and I hope you enjoyed this post. My name is Nathaniell and I'm the owner of One More Cup of Coffee. I started my first online business in 2010 promoting computer software and now I help newbies start their own businesses. Sign up for my #1 recommended training course and learn how to start your business for FREE!