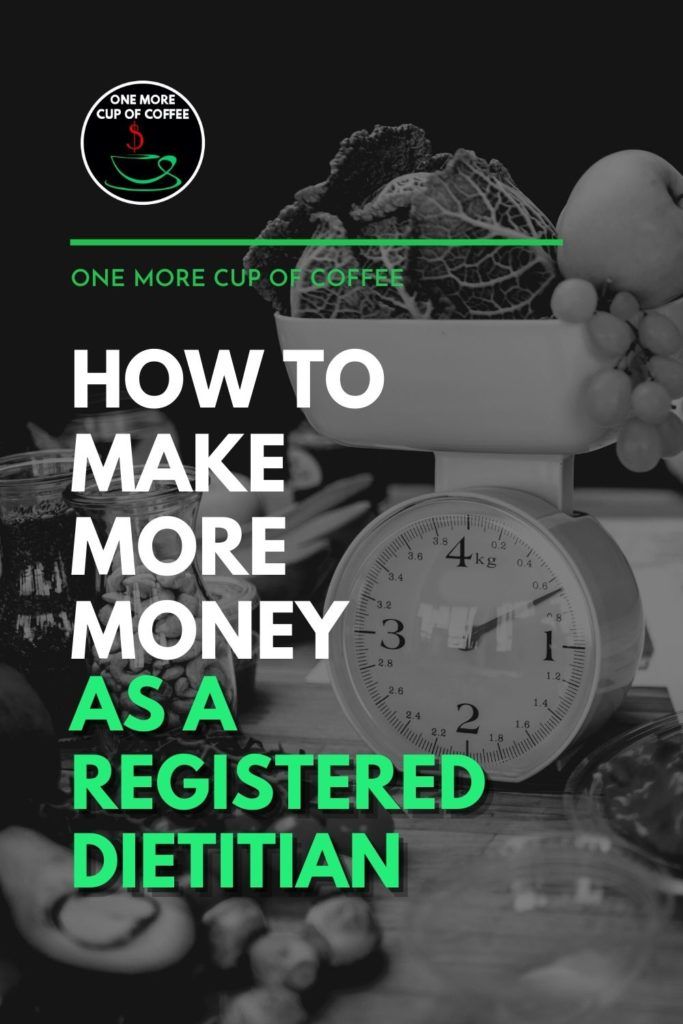 With so many people wanting to get healthier and improve their diets, you would think that being a registered dietitian would be a lucrative job. For some, this may be true, but many others find themselves stuck earning less than they would like and feeling undervalued.
So, it's no surprise that people are looking at ways to make more money as a registered dietitian. And, there are some different approaches for doing just that.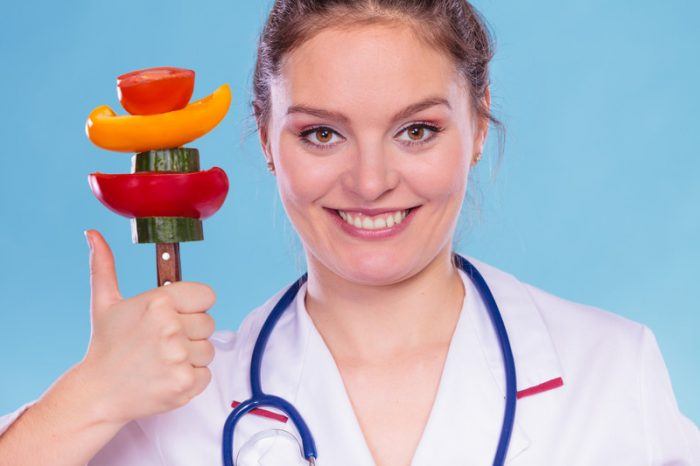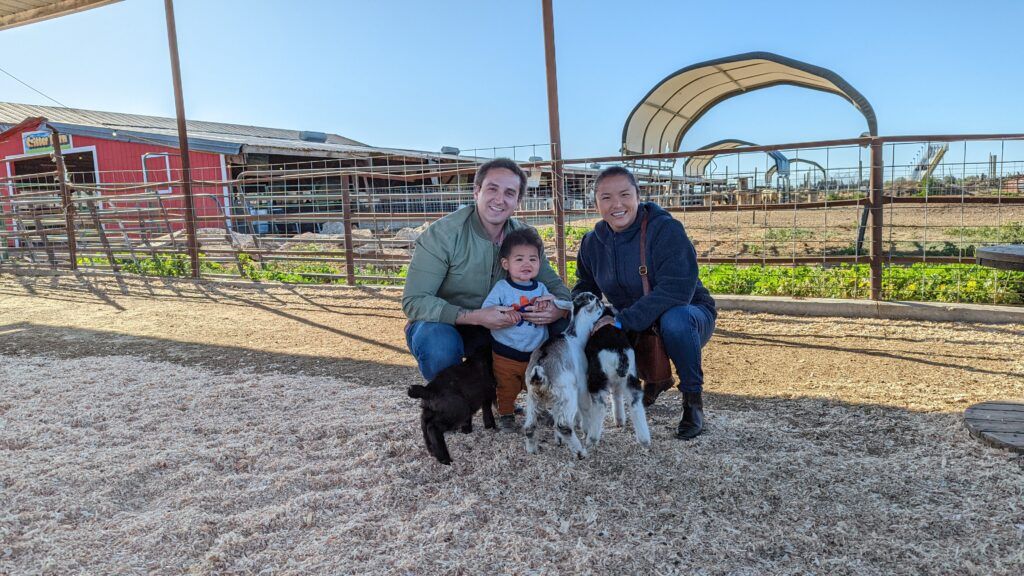 Are You Ready To Work Your Ass Off to Earn Your Lifestyle?
Are you tired of the daily grind? With a laptop and an internet connection I built a small website to generate income, and my life completely changed. Let me show you exactly how I've been doing it for more than 13 years.
Making More Money As A Registered Dietitian
In some cases, you may be able to make extra money within your current job, although in other cases you may have to branch out and get a little creative.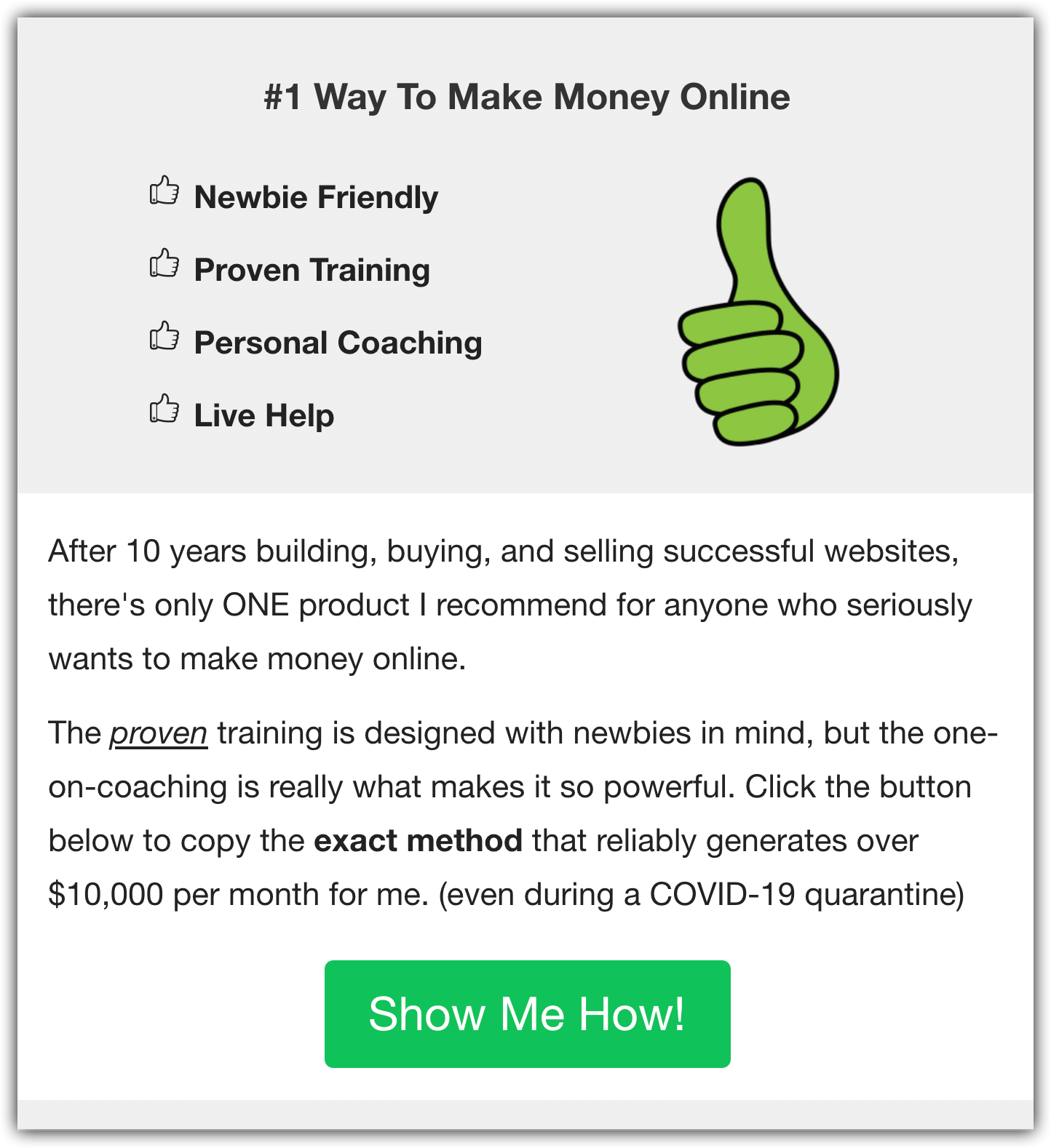 But, as a registered dietitian, you do have an appealing set of skills and knowledge, so there's no reason that you can't make more money.
Increasing Pay Within Your Role
Even just within the environment of your job, there are ways that you can increase the amount you earn (this is true for most traditional jobs, including being a social worker, a high school teacher, or a waitress). For example, you may be able to request an increase in your hours or work overtime. How viable this is will depend on your workplace and the amount of work that they have available.
However, many people end up overlooking the idea of simply asking for more work. Often, that work is actually there, you just need to be proactive to find it. It may not be consistent or ideal, but over time this ambition can lead to other benefits.
On that note, another way to increase your income is to ask for a pay raise. Again, this is an area where people often don't ask. But, being assertive and proactive can often be effective, especially if you are a valuable member of the team.
Of these approaches, getting a pay raise is certainly the ideal one, as it gives you the chance to make more money without increasing your workload. However, because of this, getting a pay raise is also less likely than being able to get extra hours.
Still, you might be surprised at what you can get by asking.
One other option would be to look for a position that pays better. Doing so could involve looking for a different position in the current company or even looking for an entirely new job in the same industry. If nothing else, you can take the time to look and see what else is on offer.
After all, there isn't much risk if you just look at alternatives without leaving your current job.
Earning Money On The Side
For most people, making extra money within their current role probably isn't an option. Realistically, many businesses have a set budget and may be struggling to make a profit as-is. Likewise, even when businesses are doing well, they're often reluctant to pay employees more unless they can prove that they deserve it.
Instead, you may need to turn to opportunities outside your current job. These can give you a way to earn extra money on the side, without having to find a completely new job.
Earning money on the side as a registered dietitian is not that difficult, and can actually be an effective way of increasing your monthly take-home pay. In society right now there is a strong focus on getting healthy and much of this does come down to the food that people eat.
Obesity is the 2nd largest preventable cause of death in the US, and you have the knowledge & power to help people fight this disease (as well as other health issues related to poor diet)!
Freelance Clients
In many cases, people do tend to believe the hype and go with whatever fad is currently popular. Gluten-free, paleo, veganism – these are all trendy topics with a lot of pseudoscience behind them.
But, there are lots of other people that want to figure out a way of eating that is actually going to work and produce results. Realistically, we're all different and as a registered dietitian, you do have the potential to help people reach their goals.
Don't forget that you can help people other than those that want to lose weight. Bodybuilders will want to gain weight. Different health conditions may put people in a position of being under/over their ideal weight, or simply need a special diet to help treat/prevent their condition. Examples could be high blood pressure and heart disease.
Of course, you know all this, but I'm reminding you that you have a very wide potential for freelance clients. There certainly is a demand for your services. Spend some time searching for clients via the internet. The possibilities are endless for connecting with both local and remote clients. I follow a bodybuilding channel on YouTube and he has clients from around the world!
For example, you could use Craigslist or the local newspaper. You could advertise on Facebook or via social media.
Doing so gives you the chance to set your own rates and these may be higher than what you earn in your regular job since it's private consulting. In some areas of the US like LA or SF, you could earn over $100/hour for diet consulting, though you won't be able to get that in more rural places.
Selling Your Knowledge
You may also be able to earn money by writing a book – especially if you have a unique angle that you can talk about. Nowadays, it is incredibly easy to create and sell books, simply because services like Kindle Books allow you to self-publish your work.
Making money selling Kindle ebooks on Amazon is as simple as writing down the information in a word document, converting it to Amazon's Kindle format (or paying someone $50 to do it), then publishing it on Amazon.
Advertising and getting traffic/sales of the book is another story, and may take some work! But publishing is easy.
My main suggestion if you do this is to think about your target audience before you start writing. Who are you writing the book for? A book about "how to be healthy" will not do well.
A book about backyard barbecuing and how to avoid things like food poisoning, carcinogens, cholesterol, and other common food-safety issues will be more specific and can, therefore, find a more targeted audience.
You may even be able to promote your work among clients, especially any clients that you see outside of your regular job.
Starting A Website To Make Money Online
If you're looking for extra money as a registered dietitian, the online environment is the perfect place to start. This is also true for people who just have a passion for nutrition as well, without any degree to back them up.
Making money online has become a huge field in recent years. The amount of time and money that people spend online continues to increase and technology/services allowing you to spend more money means there are people that are making money each time you buy. It's time to flip the switch and instead of becoming a buyer, you can become a seller, while still leveraging your knowledge as a dietician.
The internet is an amazing place to learn more about any topic that you can imagine. It's also incredibly convenient to shop online. After all, people have the chance to do all of their research and actually make purchases without ever leaving your home.
"Big Idea" Websites
If you have an entrepreneurial streak and want to start a business, the internet is a cheap and fast way to do it. Even something as simple as a knowledge base with searchable information can be a good money maker. For example, there are websites like Authority Nutrition, that offer a wide range of health and nutrition advice.
That particular site tends to focus on providing scientific evidence for nutritional perspectives, often citing scientific research throughout their posts. The site also works as a way to earn money. In this case, the site relies on ads as a key source of revenue.

There is also a paid membership, although the authors seem to be in the process of discontinuing that, perhaps because it wasn't making much money. Ads and subscription memberships can work as ways to make money from a website. You could also set up an eCommerce store if you have an idea to build/make a product, or want to source some products from China.
Websites are pretty simple to set up using the easy website building technology today. Shopify and Squarespace are two big companies you may have heard of, but my favorite platform is WordPress, which is the most widely used site builder in the world due to its versatility.
However, if you don't have any awesome business ideas, do you still have a chance of making money online as a dietician? YES. Absolutely yes.
Building An Affiliate Website
With affiliate marketing, you create a website on any topic you want and attract customers to your site by publishing articles. Each time someone searches in Google and your article comes up, you get a click on your website. Within the content of your articles, you have the opportunity to match customers with products.
This can be a casual recommendation, as in when someone searches for a way to get healthier hair through diet. They may find your informational article on Google, and you can maybe recommend some vitamin supplements.
Alternatively, you can use your website as a way to promote specific products that you think your audience would be interested in. You may have a section on your website dedicated to promoting a specific type of diet you think is great for people with diabetes or bone density problems.
If you were to create a site on diet and nutrition, some of the products you could promote might include various supplements (like fish oil and vitamin D), healthy food, cookbooks, video courses, essential oils, tea, or cooking equipment.
How do you get paid? Simply find an affiliate program (or programs) that has products you want to promote. There are thousands out there to choose from. In the nutrition niche, one such affiliate program is the site Vital Choice, which emphasizes wild seafood and organic products.

There are many other options out there as well, including Amazon's affiliate program, which lets you make money from any product on their marketplace.
Affiliate marketing is such a powerful tool because it lets you make money from a website that is focused on your passions. So, you have the chance to talk about nutrition and even to help other people with their problems, while also making an income. You can also put as much (or as little) time into the process as you like.
So, if you have an exceptionally busy life already, you could even choose to dedicate just a few hours per week to creating and growing your site. Now, the more time you put into it, the sooner you will be successful but, for some people, the chance to go slowly may be extremely important.
Regardless of how much time you want to put into it, making your own website can be a valuable way to earn money. You're also creating something that you can continue to develop and grow over time, regardless of what job you currently hold. Even just 10 hours a week means you'll have a very robust site after a few years that could be earning passive income.
Some people eventually quit their job and do affiliate marketing full time (like me).
On a side note, you don't even have to make a website about nutrition, if you don't want to. Maybe you get enough of that at work and don't want to be spending your spare time on it as well. Instead, you can create a website based on an entirely different passion or a hobby. Either way, there is still considerable potential for making money.
Finally, I want to mention that building a website is easy. It's not the 90's anymore! Nowadays, most aspects of building a site are pretty straightforward. In fact, most of your work will just be to write and publish content. Can you write? Great! You're qualified to be an affiliate marketer!
Make More Money As A Registered Dietitian
There are thousands of different side hustles you could do to earn some extra money on the side, and which one "clicks" for you depends on your personality and goals. However, there's one side hustle that makes an insane amount of money and works for anyone.
Starting an affiliate website is an incredible way to earn extra money because you can do it from your home on a laptop, and work on your business in the evenings and on weekends. The income potential is huge, and it's easy to scale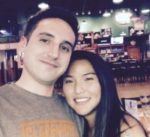 Nathaniell
What's up ladies and dudes! Great to finally meet you, and I hope you enjoyed this post. My name is Nathaniell and I'm the owner of One More Cup of Coffee. I started my first online business in 2010 promoting computer software and now I help newbies start their own businesses. Sign up for my #1 recommended training course and learn how to start your business for FREE!