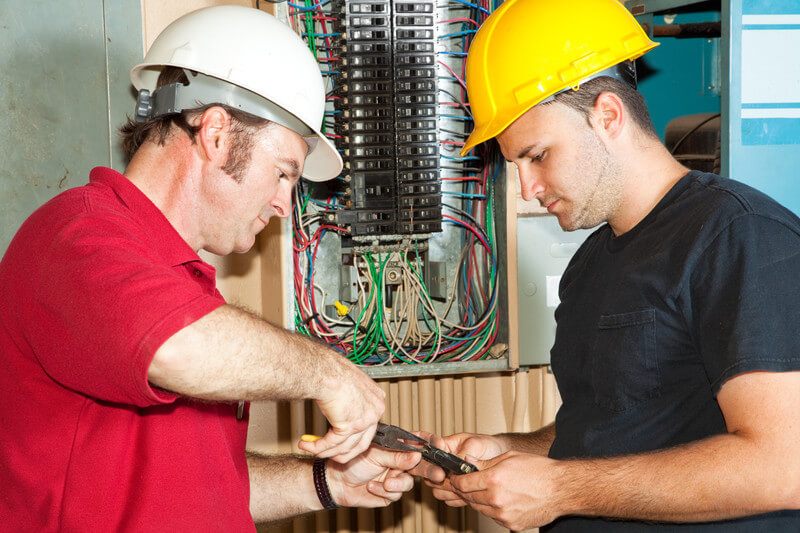 With the amount of pressure put on young people to attend college, it may feel like a degree is required to attain a good, high-paying job – but this is not the case.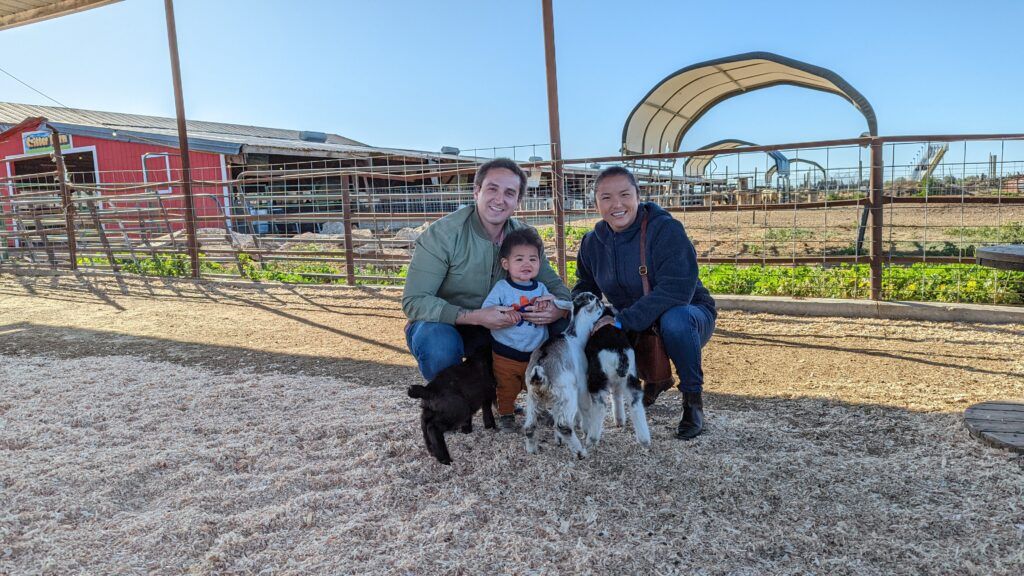 Are You Ready To Work Your Ass Off to Earn Your Lifestyle?
Are you tired of the daily grind? With a laptop and an internet connection I built a small website to generate income, and my life completely changed. Let me show you exactly how I've been doing it for more than 13 years.
Many jobs with great salaries don't require you to have a degree, meaning you can forego the fees and stresses of college, and get into the working world.
One of these jobs is that of an electrician – a job that acts as the backbone of many people's day to day lives.
This article is going to take a look at what the job of an electrician entails; the skills it requires; how to become one; the salary and benefits that come with the role; and a look at similar occupations that use a similar skill-set.
What Does an Electrician Do?
Electricians play a large part in the day-to-day life of everybody, without many even realizing it. In this day and age, every part of our lives has electrical components involved: our homes, offices, telephone lines, broadband, public transport, televisions… the list goes on. Without electricians, these services would not be available to us, and the country would grind to a halt.
So, what do electricians do? There are many parts to the job that falls under the title of electrician – maintenance is a large part of the job, but there is also need for the reading and understanding of specific blueprints and diagrams, installing and repairing wiring of transformers, circuit breakers and other systems.
They also use testing devices to find and fix circuitry problems in homes, business centres, and industrial environments. The necessity for electricity within these environments in the modern day ensure that the work of an electrician is not only massively important, but essential.
Electricians may be self-employed, or work on teams with engineers, architects, and other tradespeople. They may work indoors in homes or businesses, or outdoors at construction sites or factories. Because they often work in different locations as new work comes in, there is often a commute involved.
For more details, please read this interview with an electrician on Art of Manliness. It's a very detailed look at what it takes to be an electrician, right from the best source!
Skills Needed to be an Electrician
Electricians need to be methodical in their approach to work. While there are procedures that generally need to be followed, the profession is tailored in a way that those with good problem-solving skills will excel.
Perhaps above all that, however, is to be an electrician, you need to be good with your hands – there is a lot of practical work involved, so this will be essential. You'll need the ability to work carefully, and importantly, safely – working around live electricity can obviously be very dangerous, so it important to ensure the safety of you and your colleagues.
Mathematics is an important part of being an electrician that may be off-putting to many people. Perhaps there is no need to worry – you do need to have mathematical knowledge to be a mechanic, and true, it is more difficult than simple arithmetic, but that being said, it I not impossible. You don't need to be a mathematician to be an electrician – you'll have plenty of time to learn in the early stages of the job, also – but it certainly will help if you have an aptitude for math.
From a mathematical perspective, you'll also need to be able to understand and follow technical drawings, building plans and wiring diagrams. This lends itself well to those with good planning and organisational skills, as plans can often be very detailed, and require a measured approach to tackling.
Communication skills are very important as an electrician. It's important that you're able to verbalise your thoughts as well as being capable of actively listening. It is likely that at many points during your career as an electrician you will be working as part of a team, and in this scenario, good communication is key. Being able to specify what tasks need doing and are already done, as well being able to listen to colleagues and follow orders is an essential skill for a work site.
It's also important to note that as an electrician, you'll be on your feet all day, as well as potentially outside – an office job, this is not. Both of these things may of course be positives to you, so rather than a negative it may be a major plus – but nonetheless, it's worth noting.
How to Become an Electrician
There are many different access routes into becoming an electrician. You do not necessarily need a degree to become an electrician, although there are certain degree paths available, which may be of interest to some people.
If you would rather get straight down to work (and avoiding substantial college fees), there are a couple of routes you could take – there's no "right" or "wrong" way of entering the profession.
Electricians require a license to work. It is possible to get an entry-level or assistant position without a licence, but the pay and employment opportunities are limited, so if you're serious about becoming a fully-fledged electrician, you're going to want to gain a license
In order to get a license, an electrician must complete an apprenticeship. Depending on the state (presuming you are in America), apprenticeships tend to last between 3-5 years.
There are a couple of different ways to go about getting your apprenticeship starting out. You can find an entry-level job, and then find connections and access through your employers – a popular way of entering the trade.
You could try to forego entry-level working altogether and aim to begin with an employer as an apprentice immediately, although this is more difficult – but who knows, it may be a case of right place, right time, and you could get the start you want.
The other option is going through a trade school or an electrician school to learn the tricks of the trade and then apply for an apprenticeship once you graduate. If you are a fan of academics, this option may appeal, and it's also a great way of making connections.
Once you've got into an apprenticeship programme, you're really on the path to becoming an electrician. There is no better way to learn the intricacies of the electrical trade than through an apprenticeship. You'll be working side-by-side with people who will be able to assist you and answer all of your work-related queries.
Apprenticeships can be difficult but they are a fantastic way of learning about the job. Also, and importantly, apprenticeships are paid, which is good because they can take quite a while, so at least you will be earning money!
Electrician Salary and Other Benefits
According to the Bureau of Labor Statistics, the median salary of an Electrician is $52,270 per year, which works out at around $25.35 per hour. It adds that this figure for an average income is higher than 47 out of the 50 states in the USA, which is quite impressive.
The site also adds that the lowest 10% earned less than $31,800 and the highest 10% earned more than $90,420. In terms of benefits to being an electrician, there are perks that come alongside working with a company, such as dental and health insurance, but these vary from company to company. If you are working for the city or state, then you could possibly land a sweet retirement deal, and have options for deferred compensation, retirement plans, and other types of insurances. Those are less and less these days, but they are still options in some areas.
If you're self-employed you will have the freedom to determine your own schedule, which is the case with many electricians.
Another large benefit for many people of being an electrician is that every day can be different – some people like a job where they know what to expect, but as an electrician, one day could be totally different from the next. This variety in working can really increase your satisfaction in a job if it is something you're interested in.
It's a job that's in plentiful demand – the employment of electricians is expected to grow by 9 percent over the next 8 years. With approximately 666,900 people employed as electricians in the United States as of 2016, this is a significant amount of jobs, meaning it is a career with good employment potential.
It is also a career with good opportunities to grow. While you may start off as part of a company during your apprenticeship, being an electrician can make for a potentially good career to be self-employed in – you could even run your own business!
Similar Occupations
Perhaps there are elements of being an electrician that appeal to you as it is an occupation in which you have a suitable skill-set, but you're not completely enamored with the role or the idea of working with electricity.
There are other good, similar job that don't require a degree – such as that of an aircraft mechanic or a power plant operator.
Aircraft Mechanics also require a methodical approach to work, but the focus of the role is mainly on maintenance and repair – specifically of aviation equipment, such as planes and helicopters. If the idea of working on aircrafts is more appealing to you than electricity, it could be an occupation that is worth investigating further.
Power Plant Operators control the systems that generate and distribute electrical power. In this regard, it is a career that shares many elements of that of an electrician, while also being markedly different. If you would like to work in the electrical industry, but the more practical elements do not appeal to you, then working as an operator in a power plant could be the path for you.
Conclusion
The role of an electrician is one that offers variety and requires both a technical and practical approach. You get to do both physical and mental work. It's a job that offers a lot of variety, within a stable industry since every home, business, and street in America needs electricity. Working as an electrician is also a good, high-paying job that does not require a degree.
If you could envision yourself working as an electrician, take some time to do some further research into the role and look at job listings for your area – perhaps there is an upcoming entry-level job or apprenticeship on the horizon.
Whether you want to be an electrician or not, it is worth remembering that while there is a lot of pressure placed on people to attend college to attain a good job, it is not necessarily the case that you need to go. There are good jobs available – such as that of an electrician – without a degree, so be sure to assess your options before making a choice on your future.
I never went to college, and it ended up being the best decision I ever made. Almost a decade ago I learned how to create my first online business, and now I work full time from home. The best part is that I set my own salary, and set my own schedule. If I want to make more money, I work harder. If I want to work less, I just take the day off!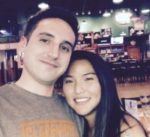 Nathaniell
What's up ladies and dudes! Great to finally meet you, and I hope you enjoyed this post. My name is Nathaniell and I'm the owner of One More Cup of Coffee. I started my first online business in 2010 promoting computer software and now I help newbies start their own businesses. Sign up for my #1 recommended training course and learn how to start your business for FREE!