Do you enjoy coming across top 10 lists and learning little-known facts? Did you know many of those lists were written by people like you who just needed to earn some extra cash? I'll show you how you can get paid to write top 10 lists.
Why write top 10 lists?
For one thing, they are super easy to do and it's an easy way to infuse some cash into your pocket. Everyone loves a top 10 list. As a matter of fact, many top bloggers and website gurus will tell you it's top 10 lists that get people to their websites.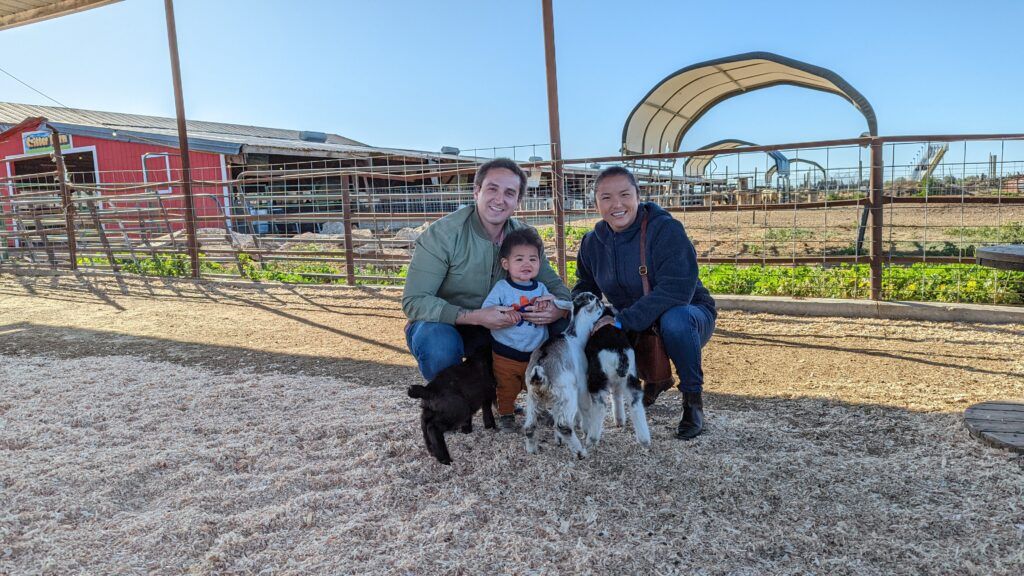 Are You Ready To Work Your Ass Off to Earn Your Lifestyle?
Are you tired of the daily grind? With a laptop and an internet connection I built a small website to generate income, and my life completely changed. Let me show you exactly how I've been doing it for more than 13 years.
Top 10 lists are great in offering interesting facts about a subject in a concise way. They're educational, entertaining, interesting, and who doesn't love trivia?
Can anyone write top 10 lists?
The best thing is that you don't have to be a master writer or even an expert on things. You do have to be good at basic English grammar and curious about interesting and obscure topics. You do have to do a bit of researching to discover the facts to put together a great list, so research skills and know how are important.
It also helps to have a good sense of humor as many lists kind of break the monotony by offering funny tidbits of information. You should also be enthusiastic in your quests to find out unique and unusual facts.
The great thing is that once you've done your research, the lists can be written rather quickly.
What makes a great top 10 list?
A few things will make or break your list. Follow these guidelines and you're sure to be a hit and get the clicks:
Come up with the hook. Your hook is what will make people want to know more. The hook can and certainly should be your title and it could also involve placement of the best items in your list. If you're doing a list of at least ten items, put the best one or two at the top. But, back to the title and what your list is about – anyone can come with boring lists, like the Top 10 Favorite Snacks of All Time. While you may be able to sell that list, something that's unusual and interesting might be more of an attention grabber. Also, you can have a mundane title, but if your content is well-written with some humorous spins in it near the top, it can also be an entertaining read, which is what readers and websites are looking for. One thing you may want to keep in mind is to keep a mini-notebook in your pocket or nearby because all great writers know inspiration hits when it's the most inconvenient time. So, as you think of ideas for your titles or subjects, you can jot them down. You'll often find that once you've thought of one, it'll help you think of five more.
Be careful of content placement. To continue with what I touched on before if your list is a long list of ten items or more, you want to put some of the best ones at the top and finish with a great one as well. Studies show that many people stop reading past the first few items in the list because the content didn't get their attention. That's why you have to start off with a bang.
Stick with the program. It's easy when we're writing about a certain theme to have another come into play and want to talk about an associated topic. While it makes for good reading in other niches, with a top 10 list, you need to stay on point. Talk about your subject and only the things that directly relate.
Try to be funny. One or two off the wall comments for the sake of humor is okay. When we think about our late-night show hosts giving their top 10 lists, that's exactly what they do and it's what will draw your readers in even more.
Don't forget backlinks. Backlinks will get readers from other sites to yours. It would be an easy thing to forget them if we're concerned about breaking the flow of our lists. But, the key is not too many and not too few.
Have variety in your list. I know one thing I tend to get frustrated about as a writer is when the size of my content varies from section to section. In a list, variety is the spice of life. You can have a long fact, followed by a very short one, especially the funny ones. This is the kind of thing that gives it the element of surprise.
Research, research, research. You'll want research to become your new favorite hobby as you comb informational sites to find little gems of information. The key is to discover the unorthodox and unusual. You want your facts to line up and you don't want to present anything that isn't true and backed by evidence.
Don't forget to number your list. I know it seems silly, but unnumbered top 10 lists are out there. When it comes to a top 10 list, people like to know where they're at. They like to count along and they like to know how many are left. It's like playing a game.
Come up with more than 10 items. Your research will likely yield more facts than you need. Type out about 12 or so, because as you are compiling your list, some will just fit with the flow better and others you will decide really don't go well. It's better to have a working inventory, so to speak, of items that are a good bet. In fact, when I made this list of tips, I actually had twelve before I narrowed it down to ten.
Don't forget pictures. A picture says a thousand words without using a thousand words. Check out Buzzfeed and Listverses images and pictures to see what I mean. It goes without saying to ensure the picture is appropriate for the list.
Places to submit your top 10 lists
Listverse
Listverse was probably one of the first top 10 websites, if not the first. They cater to more than eight million readers monthly. They are huge and have been featured on BBC, PBS, Gizmodo, the New York Times, and others.
Many of the top 10 lists you see on Facebook and other popular social networking sites originated on Listverse.
They are enthusiastic about hiring freelancers and accept submissions for Top 10 lists, as well as others. They'll pay $100 through Paypal only for any list they accept. They ask for one to two paragraphs per entry(or number on your list). They also require reputable resources that back up your findings.
Try to shoot for something offbeat. They really like unsolved mysteries, little-known facts, misconceptions, and anything else that just makes a person be entertained.
They'll also help you out by getting your name out there. If you have a blog or something else you want to promote, they ask that you mention it in the submissions form and they'll give it consideration. Do not send pictures – they have their own staff to do this.
They do not post info graphics or slideshows and will only use original content.
Cracked.com
Cracked uses infographics, as well as articles, videos, and photo lists. They are known for lists that are more like feature articles(see their website).
They look for passionate and creative writers who can write lists with a comic twist. They have a reputation for high-quality comedy.
They try to give everyone that is decent a chance and promise that whenever possible, your submissions will get published if it fits their criteria.
Cracked loves to use charts and infographics about current events in all genres. Those are the kinds of things they will put on the front page. You can also pitch your ideas for infographics in their thread and if they like it, they will pay you just for the idea or offer you the chance to complete the project.
Payment is unspecified.
HistoryList
If you're a history buff, you'll be in your element here. Historylist.org seeks lists that have a historical perspective. It's not as tongue in cheek as some of the other sites call for, they just want straightforward facts.
They pay $10 to $20 per accepted submission, which can add up to a good amount of pocket change if you're able to create a lot of them, which you should be able to do because the word count requirement is only 70 to 200 words.
Start making those lists
Hopefully, you can now see that not only is making top 10 lists easy, but you can get paid to do it. The great thing is as writing goes, they are often easier to compile than other freelance writing assignments. You can also write on many different products, which is always a bonus. Examples range from the common to the unusual, such as golf clubs, coffee, beer, wedding dresses, gifts for men or even mattresses. How's that for an odd combination of ideas? And, of course, there are plenty of top 10 lists that focus on facts or trivia.
Now, that you know everything you need, it's time to get to work and begin making your top 10 lists.
Remember, if you work hard and do a lot of top 10 lists, some are going to get rejected. And some are going to be accepted. If you come up with enough good, original content, you can make it as a top 10 list writer. You can even keep your rejected lists and create your own website to make money from ads and affiliate links.
As a writer, you have an in-demand talent that can be used to earn you TONS of money online. You can earn money freelance writing, for sure, but it's still just trading dollars for hours. Personally, I recommend starting your own website! Information is the currency of the internet, so why not leverage your talents to build yourself a serious online income! Learn how to create your own blog-style website and make money through advertising.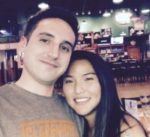 Nathaniell
What's up ladies and dudes! Great to finally meet you, and I hope you enjoyed this post. My name is Nathaniell and I'm the owner of One More Cup of Coffee. I started my first online business in 2010 promoting computer software and now I help newbies start their own businesses. Sign up for my #1 recommended training course and learn how to start your business for FREE!