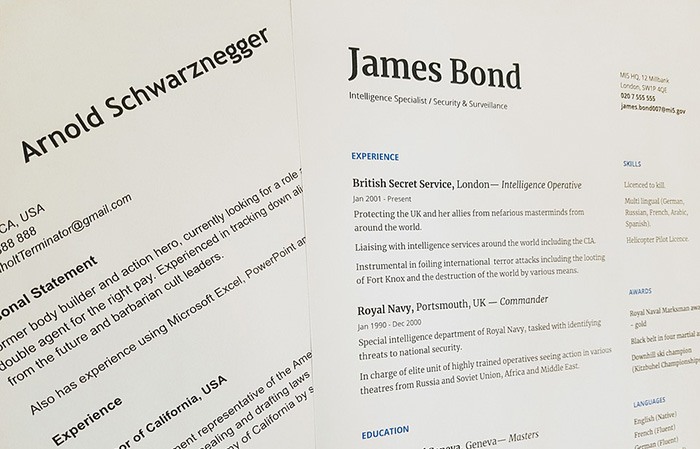 Have you been brainstorming to find a new way to earn money, but not sure of your options? If you have a certain skill set, you may be able to make money and get paid to write resumes. Let's talk about it in depth.
What skills do you need to write resumes?
There are a few must-have skills and traits that you need to become a resume writer. Of course, it goes without saying that you need a good computer along with a good printer to do your work on. Along with that, you'll also want stationary that is geared for resume-writing, various templates, a CD burner, and a good Internet connection. Those are the basics. But, what else do you need?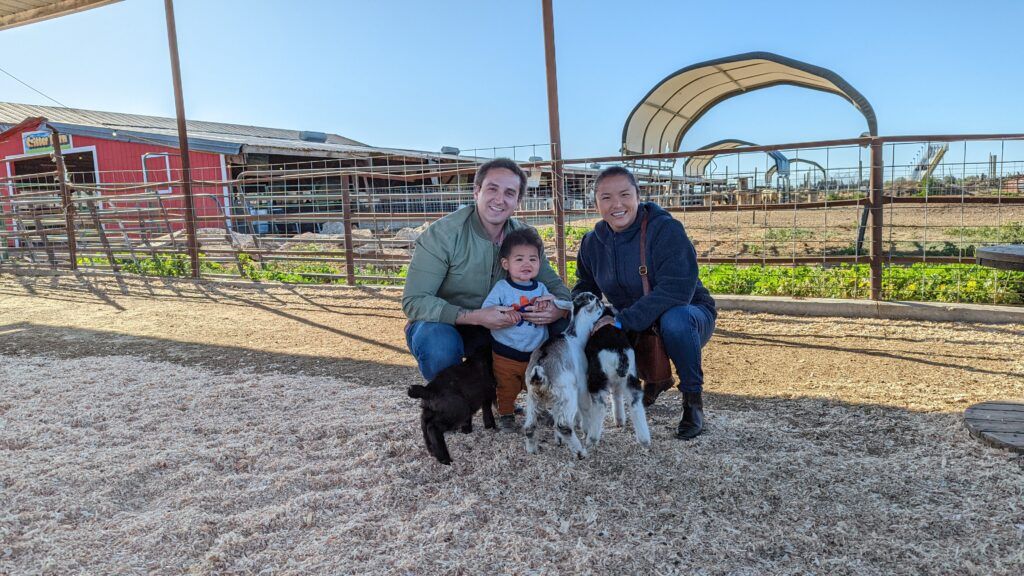 Are You Ready To Work Your Ass Off to Earn Your Lifestyle?
Are you tired of the daily grind? With a laptop and an internet connection I built a small website to generate income, and my life completely changed. Let me show you exactly how I've been doing it for more than 13 years.
1. A good resume writer needs great writing skills. Most anyone handy with a computer can put together a resume. There are templates in Google to help with standard resumes. Not everyone can put together an awesome resume with a uniquely designed template. It's important that resumes stand out from the rest of the applicants. Your goal as a resume writer is to set your client apart from the rest of the stack.
2. Ask the right questions. Prospective clients will likely send you a list of items that detail their work experience and skills. You need to be able to decipher if you have what you need to fill in the blanks. If not, you need to ask them more about their background and what assets they have that might help them get the job.
3. An eye for detail. You'll want to be able to have templates that look professional and not chaotic. There needs to be order in the resumes you craft as you design and format sections. You also need to be able to zero in on the most important parts and put them at the top, where they are sure to get the attention the applicant wants. You also want to ensure a flawless resume, with no mistakes and perfect spelling and grammar.
4. Remain relevant. This means what worked yesterday is not what will work today. You have to stay up-to-date on trends and what employers are looking for today.
5. You need to have the mindset of an entrepreneur. Whichever way you choose to market yourself, whether as a freelancer or self-employed, you have to know how to get customers. This means being industrious and marketing yourself well.
Is there really a market for a resume writer?
You bet! Think about it. Millions of Americans are unemployed. In addition to those without work, others are bored or stressed out at their current jobs and want a change. And not all of them even know where to begin.
Many are overwhelmed and not confident in their own abilities to sell themselves. An excellent resume in their arsenal is key to them marketing themselves.
Some have been searching for a while and realize it's not working. So, many of them outsource their resumes, that is, have someone else write it for them.
The truth is that more than 50% of potential applicants send in standard resumes. Those who are wise enough to know they have to do more to get noticed often hire resume writers because they want something that will become a marketing tool and will not just be a necessary response to applying for a job.
First impressions are everything and often, the first impression a job seeker can offer a potential employer is one of a polished and professional resume. If it's not done right, it can also be their last impression.
A good resume can make or break the chances an applicant has of securing a job. The average time a job recruiter or employer spends looking at one resume if five seconds. Many of those resumes are automatically discarded because they are not professional-looking.
Many applicants are qualified but don't have the type of resume that shows it. That's when they turn to a professional resume writer.
Do I have to be trained or certified to land jobs?
While there's no golden rule that says you have to be trained or certified, it can certainly boost your hiring potential, especially if you go to work for a professional resume-writing service. Some demand credentials, while others don't.
If you market yourself well and have an impressive portfolio of well-designed and formatted resumes, you may not need certification. But, it can help if you can afford to do it. Your chances of getting hired are better and if you go the self-employment route, it's a credential you can use to boost your services.
If you're interested in certification or training, check these sources out:
Career Directors International (CDI)
Certified Professional Resume Writers (CPRW)
The National Resume Writer's Association (NRWA)
How to find work as a resume writer?
There are different avenues you can explore to make money writing resumes. You first need to decide what your goals are.
Do you just want to earn a few dollars on the side? Do you want to get into it full-time and perhaps work as a freelancer? Or, are you pretty serious about it and even thinking of owning your own resume-writing service?
There are various approaches you can take to meeting your goals. Firstly, you can establish a local presence where you live as a resume writer. You can market yourself and pass out business cards, create a LinkedIn profile and put the word out on your social media presence.
If you hear of a friend or family member searching for work, reach out to them and let them know you're writing resumes and offer your services for a fee.
Secondly, you can join freelance writing services such as Upwork, Freelancer, and others or you can sign on with a resume writing service and offer your services there. Let's look at some of the online resume writing services you can look into.
RiseSmart is one of the more professional web presences for career seekers. They not only offer resume-writing services, but other outplacement and career management services as well. They are an award-winning company that looks for five or more years of experience in their resume writers. You have to have certification from a major career organization such as CDI, NRWA, CPRW, or others. They pay by the hour, but don't specify the amount.
Talent: Inc. hires resume writers to help millions of their clients each year with resumes, CVs, and LinkedIn profiles. They want to establish relationships with long-term resume writers. They boast of being able to supply their writers with steady work. They prefer writers with excellent customer service or customer support backgrounds and excellent attention to details. If you have a background in professional writing, human resources, or related fields, they want your services. Go to their application page to get started on finding work with them. This is not verified, but a third-party says they pay only $20 per resume but allow their writers to provide extra services for the clients.
Finally, if resume writing sounds appealing to you, but you want to shoot for the moon, you might consider establishing your own web presence, and going into business for yourself.
Starting your own resume-writing service – the better option
There are many pros to starting your own resume-writing business and being in business for yourself. First, you have to answer to no one, except your customers.
Dr. Heather Rothbauer-Wanish started Feather Communications as a Certified Professional Resume Writer who initially started as a freelance writer. She first started writing resumes for family and friends, then realized she might actually be able to do it for a living.
She joined the National Resume Writer's Association, which helped her to connect to other professionals in the industry as well as remain apprised of current trends. She also received certification from the Certified Professional Resume Writer's Association.
Then she used her own website to get clients. To get local customers, she did workshops at colleges and local chambers of commerce.
All of these steps helped to establish herself as an expert in the resume-writing industry. She's been featured on Monster, Recruiter, MSN, The Telegraph, and other sites.
She first started out by offering free resume reviews and by doing so, many clients opted to have her make changes rather than themselves.
She also says to follow up with clients to see how their job search is going, while asking them for a Google review to expand your web presence. It's also a good time to ask if they have friends or family that might need a resume writer.
Word of mouth referrals have been a large part of her business and these steps help to build that part of her business.
How much does a freelance resume writer make?
It depends on who you are working for, how experienced you are, and where you live. If you work for a resume-writing service, you might only make $12 to $20 an hour, depending on your speed. But, if you own your own business and have your own service, your earnings can skyrocket.
If you work within your own company, different factors can be considered. You may be able to charge someone that has very little job experience as little as $50 to $100 whereas, compared to someone who has many years of experience, you may be able to charge hundreds of dollars, even up to $1000 for those with an extensive work history in a high-profile position.
It's easy to see there's a huge market in the world of resume writing. If you approach it right, you really can make money writing resumes, whether as a freelancer or on your own.
As a writer, you have an in-demand talent that can be used to earn you TONS of money online. You can earn money freelance writing, for sure, but it's still just trading dollars for hours. Personally, I recommend starting your own website! Information is the currency of the internet, so why not leverage your talents to build yourself a serious online income! Learn how to create your own blog-style website and make money through advertising.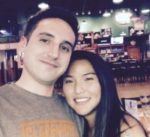 Nathaniell
What's up ladies and dudes! Great to finally meet you, and I hope you enjoyed this post. My name is Nathaniell and I'm the owner of One More Cup of Coffee. I started my first online business in 2010 promoting computer software and now I help newbies start their own businesses. Sign up for my #1 recommended training course and learn how to start your business for FREE!