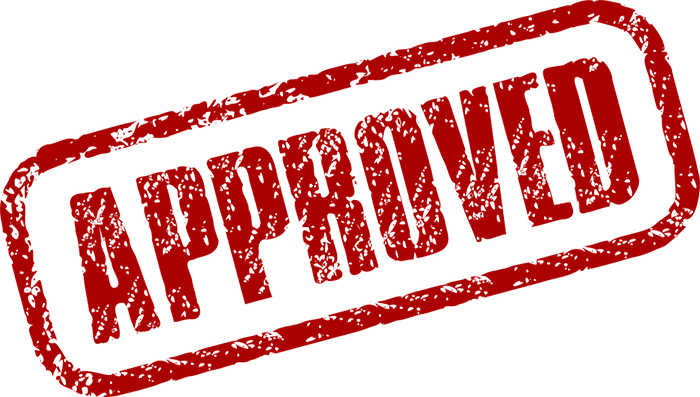 Are you a writer who tends to be passionate about causes that mean something to you? If so, you might want to consider the world of grant writing. I'll show you how you can get a job writing grants to help fund important organizational and non-profit goals.
A Day in the Life of a Grant Writer
Many organizations and nonprofit causes need grant money to survive and fund their objectives. This is where grant writers come in. Many non-profit agencies, organizations, and charities often need to secure grant money to survive.
A grant writer will do research and find grants that might serve the organization's purpose. The grant writer might spend a good bit of time online finding lists of donors with the purpose of generating a proposal to try to secure some of the grant money to help a cause.
You would work with others on the staff that involved with the grant proposals. The grant writer must ensure that whatever organization or individual they represent has a purpose that parallels with the grant's guidelines.
Once they have some of the information they need, the grant writer's next job is to draft up a proposal, with the aim of a more formal copy being submitted once it's refined and polished.
Sounds good to me – How do I get started?
Probably the best thing you can do to be on your way as a grant writer is to offer up some of your time at a nonprofit, that is, volunteer there. You wouldn't start out writing grants right off the bat, but it would help to give you a good understanding of the workings of a nonprofit organization.
There are many things you can do – you can help at fundraisers, which might include auctions or other things to help bring in money, get sponsors for events, help in the office, or any number of other things. If you have a particular area of expertise, that's where you should volunteer your time.
Doing some of those things would help you find your way into the organization and connect with important people that could be key to your success as a grant writer.
While you're doing all that, you'd also give yourself an advantage by taking a grant writing course. While colleges and universities offer them, your local community college might too on a smaller scale with a shorter time commitment.
There is also a course that you can take from the Grant Professionals Certification Institute that is particularly extensive and highly respected in the world of grant writing. It might serve you well to consider taking the course. Once you have taken a course and have put some time in as a volunteer through a nonprofit, you might want to test the waters while having something to show for in your portfolio – offer to do one or two grant proposals pro bono.
While you might not earn money on those gigs, a few things will happen. You'll gain valuable experience that will likely be another teaching lesson. You'll also gain the gratitude of important people who will likely help to connect you with other clients. And, most of all, you'll be helping a cause while putting in time at the entry level.
Some have succeeded in the world of grant writing without education and without putting in very much volunteer time with a nonprofit, but doing those things certainly would give you an edge.
What makes up the proposal?
Getting the proposal right is important because it's the tool that is used to get the funding that is so desperately needed.
Generally, a proposal will include the cover letter, a description of the project with its objective, and any supporting information or documents to sell the cause. This might be statements and letters of recommendation or endorsements from high-profile people in the community.
Ultimately, the grant writer's job is to thoroughly yet concisely detail what's important about the cause they are supporting and how any money received will be distributed or used, illustrating a budget and a timeline. Get the help of a financial officer in the organization if you need. That might help you to be able to better structure a budget.
A grant writer must have an in-depth understanding of the organization's goals and accomplishments. In promoting a cause, the grant writer can show what good the organization has done in the past, if they are already established. Then, they might show the work that is currently taking place, and then tell the hopes and plans for the future.
A history of the organization, its current mission statement, and its vision for the future outlined in a statement will all be important to securing grant money.
If you decide to become a grant writer, you will also need visual aids to sell your cause. Charts and graphs are also important aspects of the grant proposal.
The explanation of all that is involved in grant writing is probably enough to show you that this is not something that is done overnight. Many other likely deserving organizations are probably competing for the grant as well. Therefore, a proposal needs to be convincing and done with the utmost care and skill.
Finally, if the organization has been the recipient of awards or is noteworthy enough to have been featured in the media, list it all in the proposal. Those resources are also great places to find support and letters of recommendations to include in the proposal.
What skills do grant writers need?
In addition to being a very good writer, you need to be able to have great research skills. The research is where you actually find grant money that's up for grabs and might fit an organization's cause.
You also need to have a highly persuasive personality to help convince foundations why they should give their grant money to your cause.
Another important skill is that you have to be able to work well and relate to others. Communication is a huge part of a grant writer's job as they work with colleagues on a common goal, clients, donors, and others and a grant writer needs to pull all of the information together and keep everyone informed.
Through those duties, it's easy to see that the ability to multitask is another huge skill that's required of grant writers.
A good attention to detail is also a plus so that you can ensure that every aspect of the qualifications and guidelines outlined in the grant are met.
If you have a degree in marketing, communication, or English, it'll also be beneficial, but if you're a strong writer with the other necessary skills, you may be able to secure jobs anyway. This is especially true if you opt to earn a dedicated grant-writing certificate.
There are programs to help you learn about the processes and procedures involved in grant writing. Some courses may take a year, while other may only take a few weeks. These types of courses will teach everything you need to learn about grants and proposals.
If you can meet all the expectations of a grant writer and earn a living at it, the annual salary of a grant writer is $45,500 to $70,000 if you find yourself on staff somewhere as a grant writer.
If you work on a project basis only, your earnings can vary considerably, depending on the types and frequency of jobs worked. In this capacity, your earnings would average around $30 an hour to start out with. With experience, you can make much more.
Self-employment ideas
While there are grant jobs that you can find posted on sites such as Monster, LinkedIn, Indeed.com, Upwork and others, the most successful grant writers are those who are in business for themselves.
If you print your own business cards, start your own website, and market yourself, you'll have a web presence where you can offer your services. You can also use your website to refer people to if you apply for grant jobs that are singular assignments.
When you get jobs on your own, you would most likely want to charge a flat fee, but many also charge by the hour. Singular projects will usually pay anywhere between hundreds of dollars all the way up to thousands. Your experience and other factors, including the depth of the job all come into play.
I've shown you a glimpse into the world of grant writing. The choice is yours, but hopefully, you can see that you can get a job writing grants and earn a good income doing so.
As a writer, you have an in-demand talent that can be used to earn you TONS of money online. You can earn money freelance writing, for sure, but it's still just trading dollars for hours. Personally, I recommend starting your own website! Information is the currency of the internet, so why not leverage your talents to build yourself a serious online income! Learn how to create your own blog-style website and make money through advertising.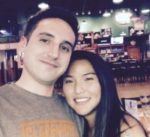 Nathaniell
What's up ladies and dudes! Great to finally meet you, and I hope you enjoyed this post. My name is Nathaniell and I'm the owner of One More Cup of Coffee. I started my first online business in 2010 promoting computer software and now I help newbies start their own businesses. Sign up for my #1 recommended training course and learn how to start your business for FREE!