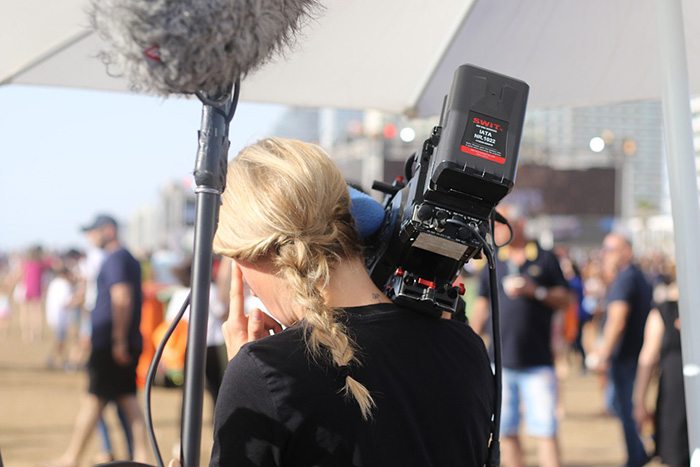 If you're a writer, then you know the mindset of a writer. You're watching your favorite sitcom and a few great lines make you think, "Gee, I wish I would have written that." If this sounds like you, you might want to know how you can get a job writing for TV.
What writer doesn't think about writing for television?
As writers, we all dream it. We're tuned into our favorite television program and we wonder what the chances are that we can achieve great success like that.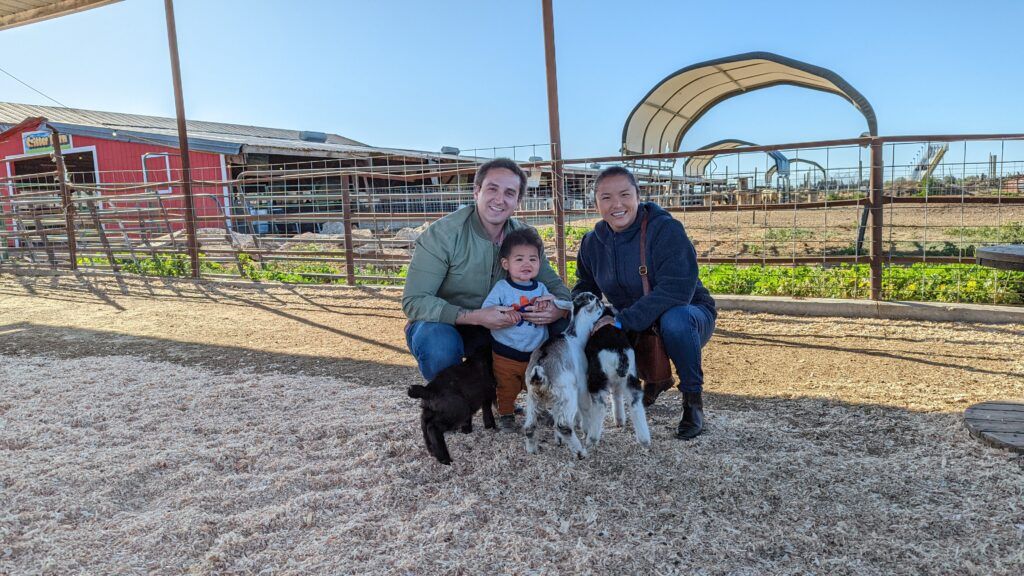 Are You Ready To Work Your Ass Off to Earn Your Lifestyle?
Are you tired of the daily grind? With a laptop and an internet connection I built a small website to generate income, and my life completely changed. Let me show you exactly how I've been doing it for more than 13 years.
Or, we imagine ourselves in Hollywood in a convertible with the hood back, the sun dancing in our eyes, and headed into a meeting with the TV execs to discuss the next great plot of a well-loved and successful show on television.
Well, those might be pipe dreams, but it's not completely impossible. There are writers every day, after all, coming up with lines and lines of television script. And, perhaps, the life of a tv writer isn't as glamorous as I previously described, but it's still worth aiming for.
Instead of the glam Hollywood life of a big-time television producer or actor, it's you, your computer screen and keyboard, and coffee all day long and maybe the occasional run to Starbucks to get those extra shots to keep you awake as you peg away at the keyboard, brainstorming for ideas.
Then, perhaps a meeting of the minds with other writers of a show to collaborate.
For some, they only dream of it. But, I'm going to encourage you to take your dreams a step further, and believe that your dreams can become reality.
Why write for television?
The answer is, why not? There are boundless genres taking place right now on the telly. Viewers now watch everything from comedy to drama to conspiracy to sci-fi to fantasy to detective shows and everything in between and outside of the box.
Gone are the days of westerns and dramas ruling the squawk box. And, along with all these new and inventive ideas of telling stories, come the minds of writers. None of it would happen without the dialogue and well-crafted stories to turn ideas into television productions.
Bear in mind, however, that one simply does not just walk in La La Land and instantly become a television writer. There are ways to approach it that can boost your chances of success.
Ok, so how is it done?
Unfortunately, the world of show biz is one of those where those who have connections have the greatest chances of instant success. Even that is simplified, however, because even with connections, you gotta have the chops to make it.
So, it goes without saying that the first thing you need to do if you're serious about making it as a tv writer is going where the action is, and that would be near the Los Angeles and Hollywood area.
This is still where many television studios are located and where the big producers and directors live. So once you're there, there are a few steps you can take to get one step closer to your dream.
1. Learn the craft. Sure you may be able to write, but writing for television is a whole different ballgame. There are classes you can take that are offered by television writers who've enjoyed some success of their own. Take a writing course for tv so you'll learn all the basics and then some. The classes don't take as long as degreed courses and you could learn a lot in a short period of time.
Taking classes from someone respected in the field also can be considered networking, not only with the teachers but with the other students as well. After all, in a class of 20, someone is bound to make it and then you have an instant connection in the business. If you're otherwise working full-time and it's hard to attend classes in person, don't forget there are online courses available.
2. Start at an entry-level job in the industry. If you can manage to get a producer's or writer's assistant job or something similar from your bag of tricks, you'll earn a few bucks while learning the ropes of television. You'd be privy to seeing how it all works, while also being able to read scripts. But, the biggest bonus is once again establishing those connections.
Connections are key in the entertainment industry. You'd meet writers, producers, and many others who were once right where you started out. You could be the recipient of invaluable advice on how others made it and got their big break. And if you're lucky enough to establish a bond with a key person, they might just be the one to get your script seen.
3. See things from a writer's view. Once again, I'm referring to the actual scripts themselves. If you aren't lucky enough to land a job where you have access to scripts, you can often find some on the Internet. Study it like it's the most important test you've ever taken. Notice everything about it – the character development, structure and plot, dialogue, and more. Note key things that you find.
You can also study scripts while they are in action – that is, transcribe your favorite television show. It's very easy to do with the pause and rewind button on your remote control and your DVD player. Once done, you have a script, which should show the exact timing on the show, when the commercial breaks happen, how many acts make up the show, etc.
This will help you to further understand formatting of scripts, and this is important because there are stringent rules and guidelines for tv formatting. If you write and submit something that doesn't follow the rules, they'll ignore it.
4. Get the software you need. We talked about formatting in the last paragraph, but truthfully, software tools make it all so easy. There's a free software called Celtx. Another one a step up is called Script It! It's not free, but pretty affordable and covers a lot. If you have the dollars to spare and are ultra-serious, you'll want to get Final Draft. It's what the industry uses.
Now, that you know the things that will help you to get from point A to point B, what's next? Well, let's talk about writing the scripts.
Writing the Script
So, once again, you don't just write without giving it a bit of thought. In television, writers don't really get jobs by their resumes.
There's a thing called a Spec Script that is considered part of your portfolio or resume. Basically, it involves you doing a practice run on a television script. It's the only way anyone can see your talent or writing skills.
Ideally, you'll pick a show, something current and preferably a genre you hope to write in, and write an episode. It helps if you can get your hands on a previous script so you know their style and what they look for.
Sometimes you can find sample scripts online on Ebay or other marketplaces. Once again, don't forget to study the show itself and become familiar with how they pace the dialogue and present the storyline.
Once you complete a script of a current show, write one for an original show as well. You shouldn't expect to get paid for these. These are merely examples to showcase your talent. If someone likes your work enough, you may be asked to work at a staff writer on a show.
One tip I can offer you about writing Spec Scripts is to pick a show that has had a good run and you've been able to see the progression of the show.
It's also more likely that others in the television industry will be more familiar with it and be able to picture it better in their heads whether your script would work.
The key is to avoid brand newer shows like This is Us, as well as one that's been around forever. Try to choose something in between. You also want to avoid the most popular shows because they will have the most competition and have been overdone.
Once again, don't forget to study all you can on the show before writing your own spec script. Get the structure, plot overtones, character developments right.
When all that is out of the way, write to your heart's content. Give it all you got. Then be prepared. What for? Be prepared that not everyone will love it. And that's ok. You can't please everyone. But, you'll have to listen to the ones that matter. The ones that will hire you or reject you and perhaps offer advice along the way.
If you're rejected, don't give up. It happens to everyone in the industry. Don't be afraid to join writer's groups as well to get feedback. That's some of the best input you can find. Rejection and learning how you can do better next time is the best thing that can happen to improve your craft.
Once you're able to pick up the pieces, write another spec script. And another. And another. You can either improve on the one you've already done or write a completely different one. But keep writing.
What about an agent?
You might have to consider getting one, especially if you don't have big-time connections. Most will take 10 to 12% commission, but it's worth it because they will be the ones promoting you and that's time you can spend writing.
Be aware though that there are scams. If they ask for more than the customary commission, time to look elsewhere.
You can save a lot of heartache and trouble if you skip straight to the Writer's Guild of America, however. They have a list of some of the more reputable agencies out there. Keep in mind that some agencies have newer agents. These might be the ones to target.
They will be more enthusiastic and have more time at their disposal to promote you. Remember, newer agents, like you are also waiting for their big break.
How much do television writers make?
There are minimums or guarantees listed for staff television writers. A six-week guarantee offers a salary of $4,318 a week. A 14-week guarantee drops to $4,014 a week and a 20-week guarantee goes down to $3,703 a week.
If you manage to find yourself above a staff writer, you'll get yourself a raise at $8,055 a week.
All in all, if you're ever able to find yourself employed 12 months out of the year as a television writer, your annual salary could be close to $200,000 a year. That's a whole lotta moolah!
Be persistent but patient
I can't drive home the point enough that unless the stars align, success is not instant in Hollywood. You will have to be persistent and patient. If you really want it, you have to be in it for the long haul.
If you don't give up, you will eventually land your dream job as a television writer and it will be worth it. It often isn't easy, but you really can get a job writing for tv. Work on the steps I've outlined, and you're on your way to becoming a successful television writer.
As a writer, you have an in-demand talent that can be used to earn you TONS of money online. You can earn money freelance writing, for sure, but it's still just trading dollars for hours. Personally, I recommend starting your own website! Information is the currency of the internet, so why not leverage your talents to build yourself a serious online income! Learn how to create your own blog-style website and make money through advertising.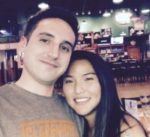 Nathaniell
What's up ladies and dudes! Great to finally meet you, and I hope you enjoyed this post. My name is Nathaniell and I'm the owner of One More Cup of Coffee. I started my first online business in 2010 promoting computer software and now I help newbies start their own businesses. Sign up for my #1 recommended training course and learn how to start your business for FREE!