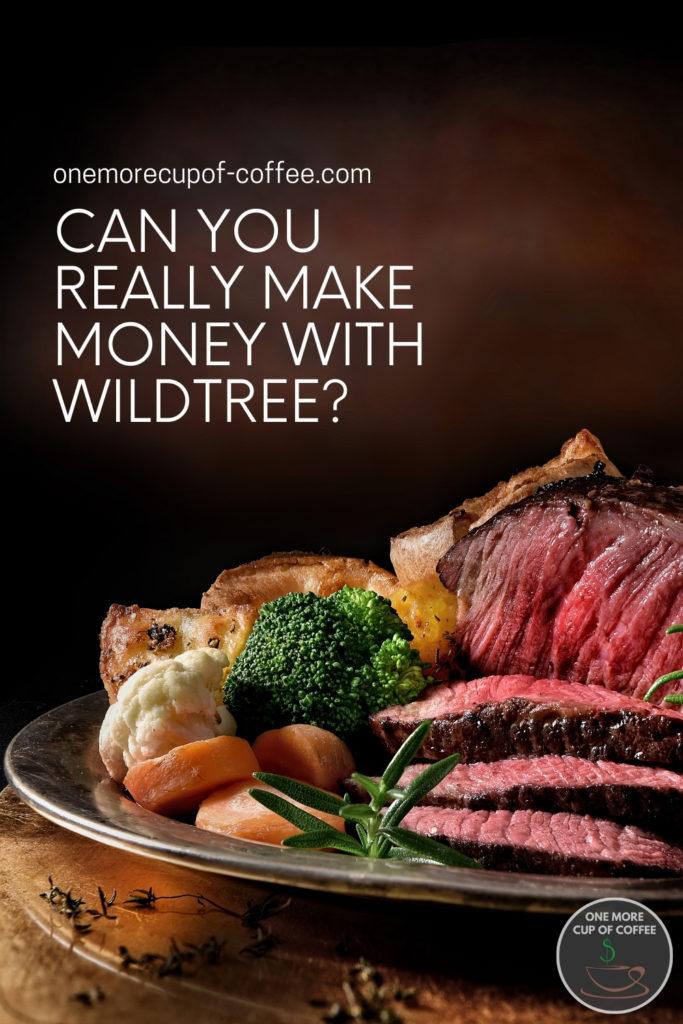 Wildtree Review
Company Name: Wildtree
Costs: $49.95
Rating: 44/100
Do I Recommend Wildtree?
The product selection and overall approach mean that you could conceivably make money with Wildtree. The company even focuses more on income from sales than most and has some appealing factors.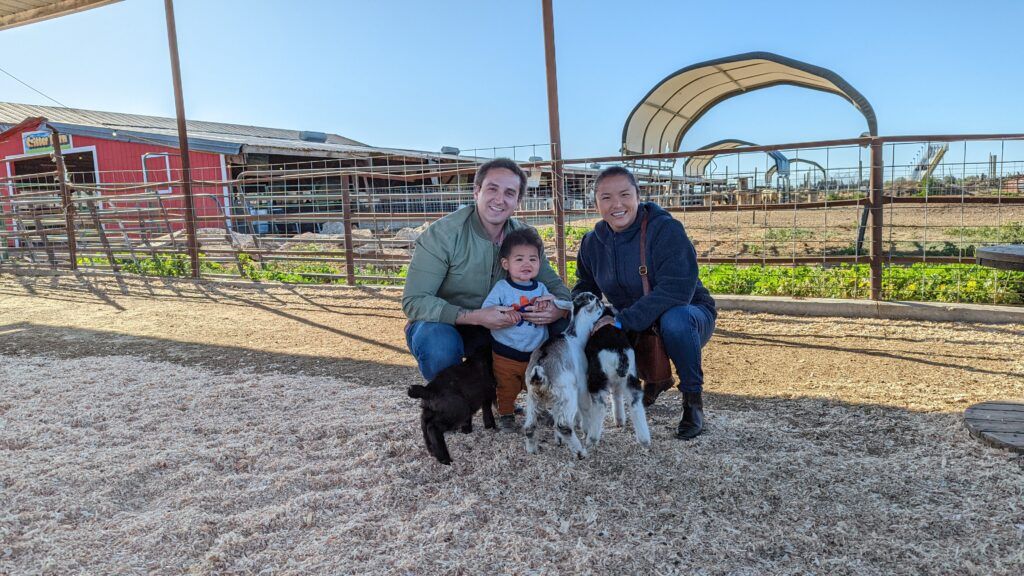 Are You Ready To Work Your Ass Off to Earn Your Lifestyle?
Are you tired of the daily grind? With a laptop and an internet connection I built a small website to generate income, and my life completely changed. Let me show you exactly how I've been doing it for more than 13 years.
Nevertheless, as always, this is an MLM. As a result, the products are somewhat overpriced and the items aren't unique. If you are interested in this type of product, affiliate marketing is often better, although Wildtree could still be a good fit for some people.
What Products Does Wildtree Sell?
Wildtree is best considered a food-based MLM (much like Tastefully Simple). This means that the products are strongly focused on cooking high-quality and appealing meals, ones that are also nutritious and healthy. This is particularly obvious in the company's marketing, which is filled with images of meals and eating.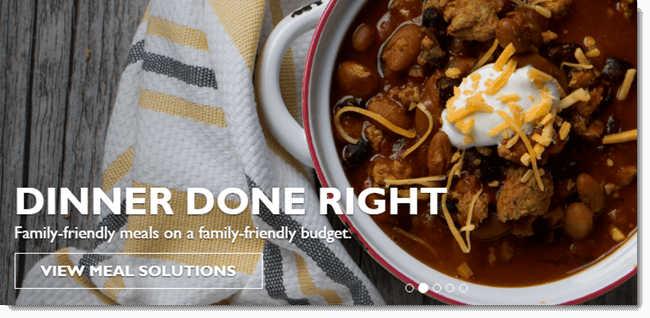 Needless to say, the products that Wildtree offers aren't actually full meals. Instead, they are the various ingredients that you would need to make them. One key area is a wide range of blends, rubs, and seasonings – all of which could complement many recipes.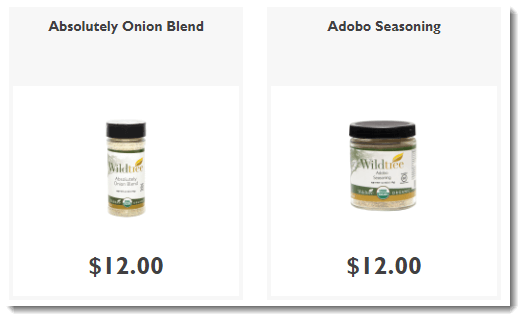 The prices here are significantly higher than what you would pay at a grocery store but many of the items are high-quality. As such, they're likely to have fewer additives than conventional products and are organic. This makes them perfect for people focused on clean eating and on healthy ingredients.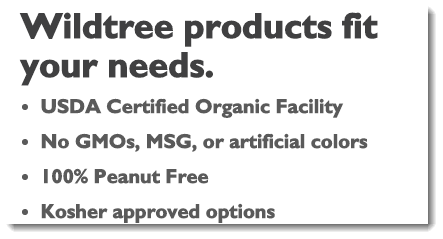 The style of the product also means that each item is unique to Wildtree. That's true for unusual flavor combinations and also more commonplace items, such as taco seasoning. After all, each company uses slightly different ingredients and those choices can dramatically change the flavor of the seasoning and also of any meal that you use it in.
There are also other products on offer, such as mixes for various meals and drinks, along with shelf-stable products like sauces, oils, and soup. Essentially, the selection gives you most of the ingredients needed to make a meal, you just need to add the perishable components, such as protein and vegetables.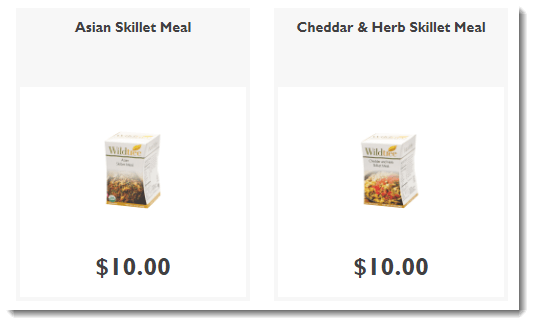 Generally speaking, reviews of the products themselves are positive. Nevertheless, opinions about food flavors do vary considerably. As a result, you're likely to enjoy some of the options and dislike others. This is typical for any food-related product and doesn't reflect poorly on Wildtree.
Wildtree Freezer Meal Workshops
One of the most interesting aspects of Wildtree is freezer meal workshops. This idea is unusual and I haven't seen any other company try something similar. Basically, the workshops are an event where people are making 10 freezer meals in the space of 2 hours.
The idea is a little like a sales party and gives distributors the opportunity to promote the products and make them sound amazing. But, the unusual style means that there are some unique advantages and disadvantages to the process.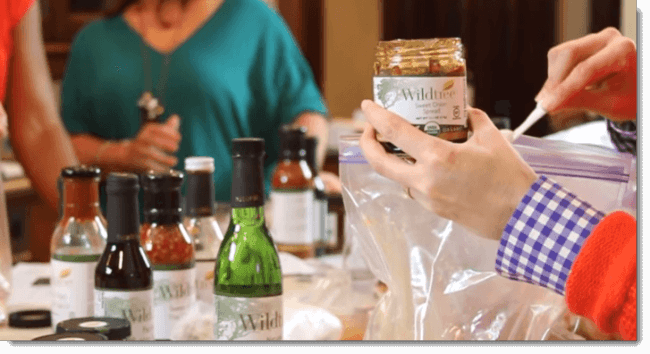 On the plus side, the events are interesting and productive. They can be fun for anyone who loves to cook and those who want to learn new techniques. The style could also work well for anyone who is sick of regular parties, where the emphasis is just on selling products.
The end result of the process is meals that are exceptionally fast and easy to prepare on the night that people want to eat them. So, the appeal of the idea is easy to see.
But, there is also a considerable amount of cost and work involved for the people who attend the party. This includes having to order a kit from Wildtree, doing food prep work before the party, and also shopping for all of the other ingredients, like meat and vegetables.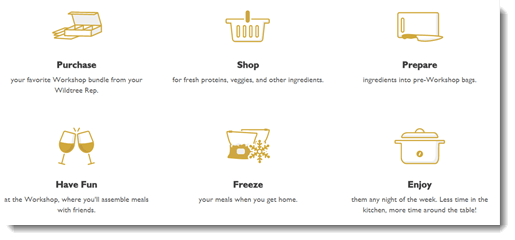 The kit alone costs around $80 per person, which participants need to order before attending the party. The cost for the rest of the ingredients can vary but participants might be spending another $50 or $100 (if not more) for everything that is needed.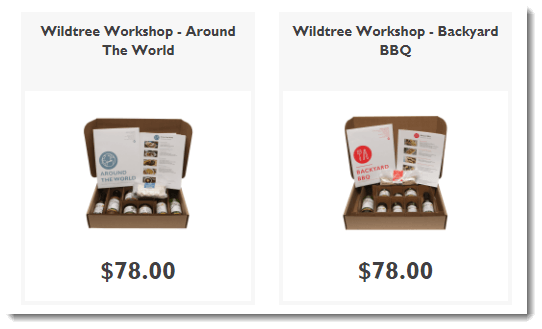 The meals do still end up being good value for money per serving but that's still a considerable initial outlay. And, realistically, you could see similar results just following standard meal prep approaches, without relying on Wildtree's products. These aspects would make the parties harder to promote.
Some people simply won't be able to afford the party, regardless of what the process saves in the long-term. Others may not want to invest that much money when they don't even know whether the meals are going to taste any good. The process may simply be too much work for others.
After all, meal prep is most beneficial to people who are exceptionally busy. But, if someone is struggling to find time to cook – they mightn't be able to shop and prep for 10 meals all at once, much less attend a party on the same day.
Likewise, not everyone will enjoy the final results. For example, one reviewer mentioned that some of the meals weren't particularly good and it is more cost-efficient to simply do the meal prep on your own.

The end result is that your success would strongly depend on your audience. For the right group of people, the workshops would be a fun social occasion and a good way to get passionate customers. But, for others, the workshops would be time-consuming, stressful, and expensive. As such, you need to seriously consider who you would be promoting to before you get too heavily involved in Wildtree.
Is Wildtree A Good Business Opportunity?
The idea of hosting freezer meal workshops is a key component of Wildtree and does make the opportunity to stand out somewhat. If the events are popular, then these can be a powerful way to promote products, especially as customers would need to buy more herbs and spices as time goes on.
Additionally, Wildtree sells the meal prep kits individually. This would let people buy them to do the same process at home. It's easy to see how the parties could work well, even if you just got one or two passionate customers out of each party.
So then, this aspect of the business can work well. But, it's only one part of the wider opportunity. And, you don't have to promote the products this way. You could have regular parties if you wanted too, where you cook food for participants using the products from Wildtree. Likewise, you might have other techniques that you want to use to promote sales.
Regardless of the approach, to really understand how the company works, we also have to consider the compensation plan.
This actually creates an issue because Wildtree isn't forthcoming with that information. For example, they state that members earn up to 40% commission on sales. That's an appealing rate but it isn't too useful for anyone just getting started. Instead, you would want to know what the base commission rate is when you get started.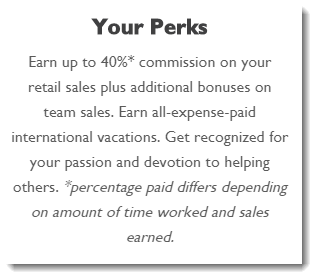 Information on individual member sites suggests that the direct commission earned per sale is 25% – 32%, with the remaining bonuses coming from the success of your team.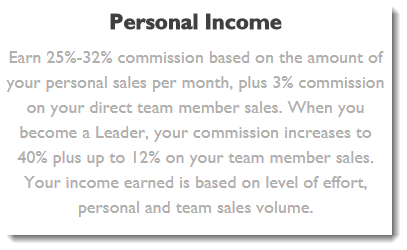 Even the base rate of 25% commission isn't horrible. There are some MLMs that offer higher but 25% are still more significant than what you would see with many affiliate programs. This means that, in theory, you could make a high income with the company. But, only if you can sell enough products.
With Wildtree, distributors fall into two categories. The first is individuals that simply make money from sales, while the second involves also building and managing a team. As the previous image shows, there are more bonuses associated with team building and you can earn higher commissions as well.
Unusually, basic distributors can still earn money from the sales of the people they personally recruit (up to 3%), without moving into the leader and team builder role. There are also some bonuses for volume on the sales that you personally make. With this in mind, you can potentially make more just with sales from Wildtree than with many other similar companies.
Nevertheless, the most significant income potential still comes from developing a team. The basic concept of team building is the same regardless of what company you choose. So, you recruit people as distributors, recruit others, and so on down the line.
Each distributor is responsible for making sales and recruiting. In the case of Wildtree, this means that other distributors will be holding various freezer meal workshops themselves. Many of the bonuses are associated with how successful your team is. As such, the more sales your team makes and the more people they recruit, the more money you earn.
There will also be various requirements as you go along. Wildtree doesn't offer many details but in most cases, MLMs use a rank system where a higher rank means more income and bonuses. The catch is that the requirements increase as you go up the ranks, meaning you need higher sales volume and a specific team structure.
This type of team building can be powerful – providing you can get a large and strong enough team. And, some people do.
Nevertheless, the process is much harder than it seems on paper. In practice, many of your contacts simply won't be interested in going to yet another home party or trying to sell products from home. Many will also be loyal to whatever brand they currently use or will prefer buying products at the store.
Remaining Active
To make money with Wildtree, you do need to stay 'active' in the company. If you want to make any sales at all, then you need to buy or sell $350 in personal volume every 4 months. That's a fairly low amount, especially as it includes personal purchases as well as any sales you make.
But, if you plan to recruit as well, the requirements are more significant. In this case, you need a $350 personal volume each month. So, regardless of your team's success, you still need to make $350 worth of sales and/or product purchases. This figure is still achievable, although it is considerably more difficult.
Being Successful Selling Food
Companies like Wildtree strongly emphasize the team-building aspect. Indeed, most of the bonuses and advantages are tied to the effectiveness of your team. The larger that team is, the more chance you have to make income.
It is also possible to make money from sales alone. For that matter, Wildtree does provide members with a website that they can make sales from. The sites are identical from one member to the next, so you couldn't rank them in Google or get much traffic to them directly. But, you could build your own website and use this as a way to promote the products and actually get sales.
Overall then, even if you just focus on sales, income is possible. Still, it's important to consider your audience carefully.
While Wildtree may have popular products, most of them aren't that unusual. They also tend to be relatively expensive and exist within a competitive market. As such, many people wouldn't be interested or wouldn't be able to afford Wildtree products regularly.
If you did take the website direction, a more powerful approach would be to focus on other products as well as Wildtree – or even instead of Wildtree. In particular, there are many related affiliate programs that give you the chance to earn money. These tend to offer products that are much more competitive, giving you a better chance of making long-term income.
Can You Generate Reliable Income With Wildtree?
The Wildtree Review
Wildtree has some interesting and unusual components, including a product selection that some people may love. If you can take advantage of the meal prep component, then there is the potential to make money. Nevertheless, be careful, as all the complexities of an MLM are still in play.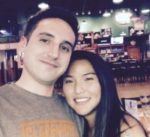 MLM Critic & Author: Nathaniell
What's up ladies and dudes! Great to finally meet you, and I hope you enjoyed this post. I have to be honest though. I'm not a big fan of MLM. Tried it. Hated it.
Affiliate marketing is cheaper, faster, and easier. See for yourself and join millions of other successful affiliates generating income from their blogs!
No inventory. No fees. No recruiting. 3 BILLION potential buyers online.
Reader Interactions