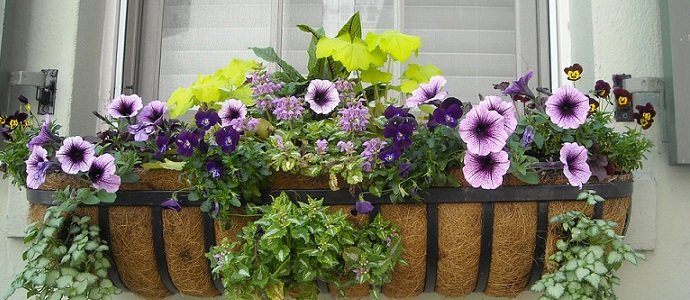 Affiliate Programs, Keyword Lists, and Niche Research for Gardening
As I write this post it is winter outside and not the time of year when everything will grow as bountiful in many parts of the country. Spring is around the corner and a time of year where many in areas all over the world will be getting ready to get outdoors and start tending their gardens.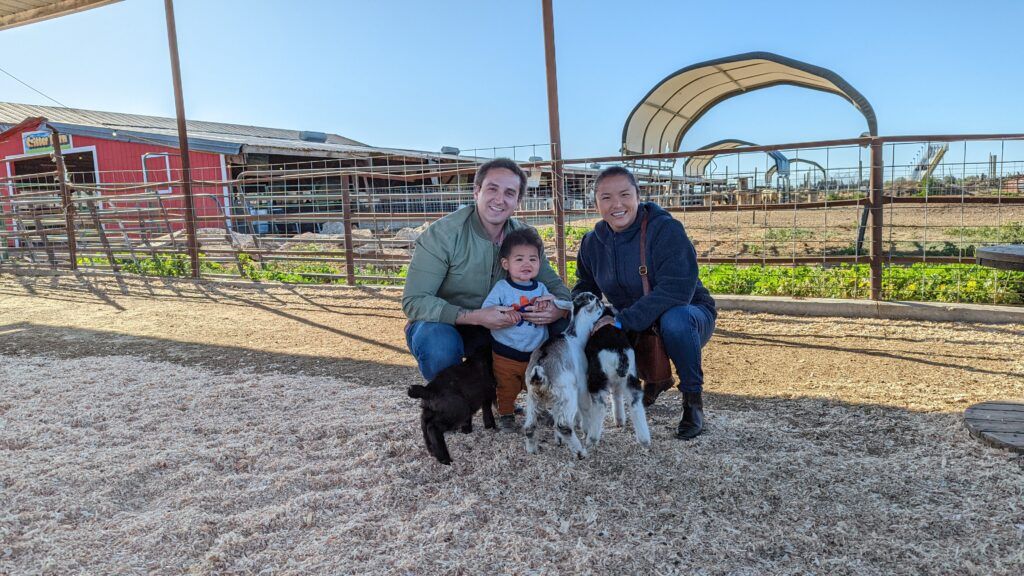 Are You Ready To Work Your Ass Off to Earn Your Lifestyle?
Are you tired of the daily grind? With a laptop and an internet connection I built a small website to generate income, and my life completely changed. Let me show you exactly how I've been doing it for more than 13 years.
The garden niche is very broad with plenty of profit potential. Many people are becoming more and more self-aware of the need to grow their own fruits and vegetables. Being able to supply these people with all the varieties of products within this niche, will not only give you a green thumb but also a green online money making opportunity.
Before you even get started, I would take a look at the audience you plan to target. Ask yourself, WHO you want to target. WHY are they creating a garden?
Some possible audiences are:
older folks looking to start a new hobby
low-income families looking to save money
"natural" enthusiasts that want to grow organic food
someone that wants to make money at a local farmers market
preppers ready for the apocalypse or other impending doom
parents teaching their children a new skill
kids self-teaching though the internet
teachers starting a program at their school
community gardeners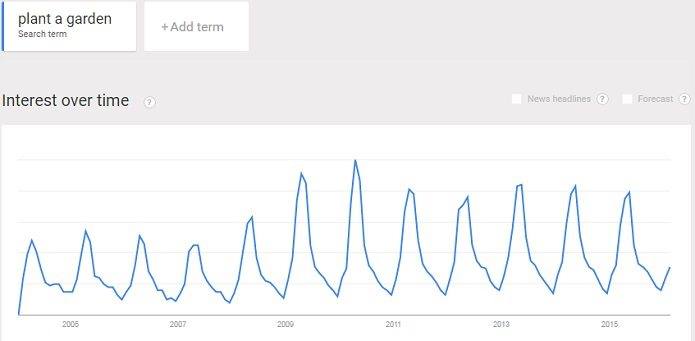 Traditional forms of gardening are seasonal, as seen by the highs and lows in the above and below graphs. One thing to take note is just how high those peaks are. This is a testament to the popularity of gardening. Regardless of being seasonal, gardening will always be a popular and profitable niche.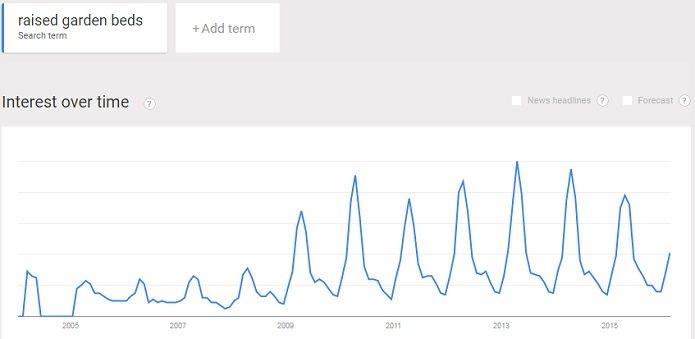 Another area that has become popular within the past 15 years, especially in urban areas, is that of community gardens where whole communities will receive a plot of land on a specific piece of property. This gives many people a chance to grow their own produce and in a community effort to keep the land cultivated.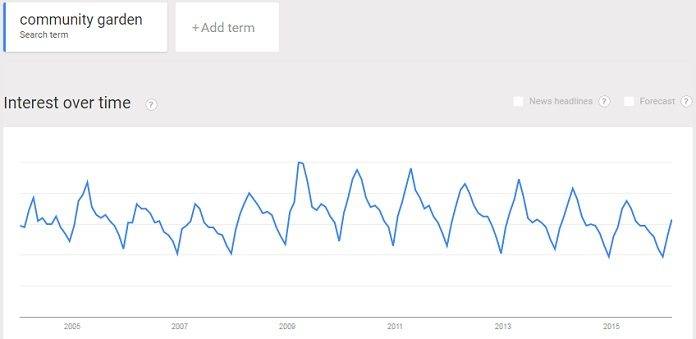 Now within the past 5 years the concept of community gardening has been slightly modified to become known as co-op gardening. In a co-op, a group of people share the equal responsibility of planting and cultivating one whole piece of land instead of just their own little section of it, and then share in the harvest.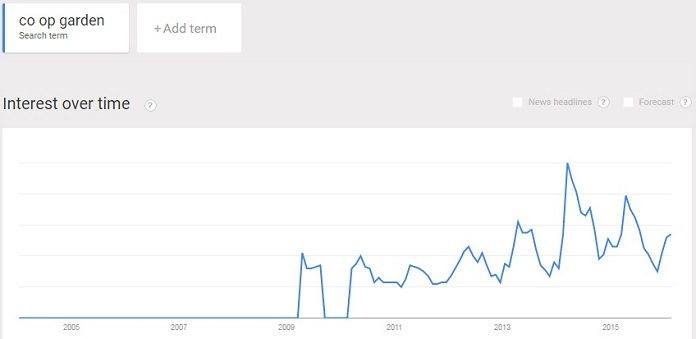 As popular as community and co-op gardening has become, indoor gardening has been growing and maintaining a strong interest among many people wanting to grow their own produce but lacking the access to outdoor land. With the use of technology, indoor gardening has come a long way and is even becoming popular for both big and small growers.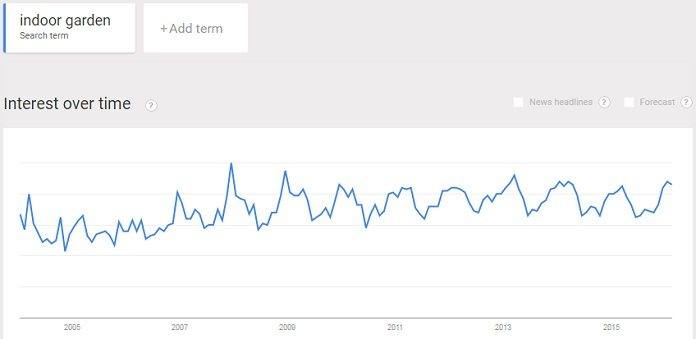 With such a broad niche as garden, it will be necessary to narrow it down to a more specific sub niche. Whether you are providing garden supplies or even just education, many will want what you have to offer. There are a lot of possibilities when it comes to a focused down niche, all of which can be quite profitable. Let us look at several of them.
Non-GMO and heirloom vegetable seeds
Water drip irrigation kits
Solar powered garden lights
Greenhouse supplies
Garden storage boxes
Organic fertilizer
Composting
Garden apparel (gloves & boots)
Flowers, bulbs & plants
Pots and planters
Hydroponic gardening (fully expanded niche research post)
Gardening training courses
Top 3 Affiliate Programs
My Thoughts
What I found with all of the affiliate programs I researched was that there was no shortage of different programs having to do with the varying aspects of gardening. Whether it be flowers, plants, vegetables, soil, fertilizers, garden structures, tools, and even education, there are many affiliate programs with better commissions than the big stores like Lowes and Home Depot.
So what I did in choosing the following programs was to look at the presentation of their websites in terms of ease of access to information. I also wanted to choose programs that embodied not just plants, flowers and vegetables, but also education and supplies. Because there are many, you shouldn't have a problem finding more than what is listed below.
Wayside Gardens
Signup URL: waysidegardens.com
Focus: Perennial, roses, trees, shrubs, vines, bulbs, edibles, supplies, gifts
Commissions: 4.5%
Comments: Since 1920 Wayside Gardens has become one of the most respected mail-order nurseries in the US, legendary for the quality of its plants and bulbs, the massive varieties, and the excellence in customer satisfaction.
Originally located in Mentor, Ohio, Wayside Gardens grew rapidly. In 1975, Wayside was bought by Park Seed Company and moved to South Carolina. Since then, the company has grown to becoming a leader in gardening today. Wayside Gardens focuses on providing unusual, high-end plants and accessories for the serious garden enthusiast.
Both the catalog and website present an extensive selection of quality container and bare-root plants, along with decorative accessories, available exclusively from Wayside Gardens. Their website was easy to browse, is chock-full of all kinds of plant life, and offers a 30 day cookie.
Gardener's Supply Company
Signup URL: http://www.gardeners.com/affiliate
Focus: Garden supplies for vegetables, flowers and plants, pots and planters, gardening tools, raised garden beds, seeds, soil, composting, fertilizers, watering supplies, pest control, urban gardening supplies
Commissions: 8%
Comments: Gardener's Supply was founded in 1983 by a few enthusiastic gardeners. Today they are headquartered in Burlington, Vermont, serve millions of gardeners nationwide, offering everything from seed supplies and garden furniture to flower supports and garden carts.
Though their company has grown they remain an employee-owned company that is committed to providing the best garden-tested, earth-friendly products that will help customers have more fun and success in their gardens. Gardener's Supply offers all customers who visit their store in Vermont to stroll through their 3-acre display gardens.
They will also provide local seminars and special events throughout the year. Though they give only an 8% commission and a 30 day cookie, the gardening supplies they have on their easy to use website are quite diverse with a wide variety of gardening products.
Smiling Gardener
Signup URL: http://www.smilinggardener.com/affiliate-program
Focus: 15 lessons on all aspects of organic gardening and growing nutrient-dense produce, books, microbial inoculants, organic pesticides, organic fertilizers
Commissions: 15% on products & 50% on training
Comments: The Smiling Gardener website by Phil Nauta, is for organic gardeners everywhere who are growing or want to learn how to grow organic, nutrient-dense food. The training provided on this website is for people who want to go deeper into the art of organic gardening.
Phil states, "I think the main thing that differentiates this site from other sites is that I go into detail on how to build incredible soil and healthy plants. Sometimes that involves getting a bit scientific, and sometimes that involves turning your views on gardening upside down. If you're a casual organic gardener, you'll definitely learn a lot. If you're serious about improving your organic gardening results, you have found the website you need to go to the next level."
Being different than the previous affiliate programs, the Smiling Gardener website offers education in organic gardening instead of actual plants and a majority of gardening supplies. They have a 120 day cookie, and 15% for products and 50% for training.
Other Affiliate Programs
EcoTulips
20%
Organic alliums, tulips, daffodils, iris, hyacinths, crocus, muscari, and deer-resistant bulbs for bees
GrowVeg
10% – 20% depending on products
Software apps to help you plan your garden, growing and garden journals, how to guides
Eartheasy
10%
Sustainable living for both inside and outside garden plants, eco planting supplies, gardening tools and accessories
Arbico Organics
10%
Organic growing garden supplies, heirloom non-GMO seeds, soil care products, fertilizers, natural pest and insect repellents
Garden.com
9% – 13% based on products
Garden and outdoor supplies such as gardening apparel, garden trellises, sheds, storage boxes, greenhouses, tools, watering supplies, garden furniture, gates, pots and planters
GrowOrganic.com
groworganic.com
20% initial order & 5% re-orders
Flowers, bulbs, vegetable seeds, fruit & nut trees, berries & vines, soil health, fertilizers, watering supplies, tools, harvesting equipment, sheds, weed & pest control, apparel, greenhouse
Dutch Gardens
10% to 12%
Flowers, bulbs, flowering plants, trees, shrubs, edible plants, bed planting trays, distinctive foliage, deer-resistant, collections, gift certificates
Garden Keywords Breakdown
10 Low Competition Keywords (Searches/QSR)
sears garden equipment – 152/9
start organic vegetable garden – 104/19
best vegetable garden fertilizer – 110/20
lowes garden center plants – 859/24
toro garden tools – 64/24
how to build a garden retaining wall – 152/26
john deere garden tractor parts – 328/48
best garden mulch – 320/67
plastic garden storage boxes – 509/73
how to build a hydroponic garden – 302/90
What's QSR
10 High Traffic Keywords (Searches/QSR)
better homes and gardens – 136674/213
garden design ideas – 12554/180
garden statues – 11245/231
how to build a raised garden bed – 9856/210
vegetable garden layout – 9586/155
rattan garden furniture – 7229/197
garden sheds for sale – 6862/138
home depot garden center – 6661/170
vegetable garden planner – 4698/159
john deere garden tractors – 3952/133
Why Is This Different From Google's Number?
Though Google's Keyword Tool has improved in recent years, it still gives inflated (inaccurate) traffic numbers. The keyword tool I use takes data from a variety of search engines, not just Google. Remember that Bing + Yahoo own 30% of the search market.
Other Great Keywords (high traffic, low competition)
best garden fertilizer
raised garden beds
garden furniture clearance
vegetable garden drip irrigation kit
cottage garden plants
john deere garden tractors sale
lowes gardening center
how to keep cats out of your garden
garden ideas and designs
hydroponic herb garden kit
garden greenhouse supplies
black and decker garden tools
flower garden designs
decorative garden border fencing
how to plant a garden
best indoor herb garden
vegetable garden design
best vegetable garden mulch
lawn garden retailers
lowes garden center
garden landscaping ideas
solar garden lights
small garden ideas
wrought iron garden gates sale
vegetable garden ideas
organic vegetable garden at home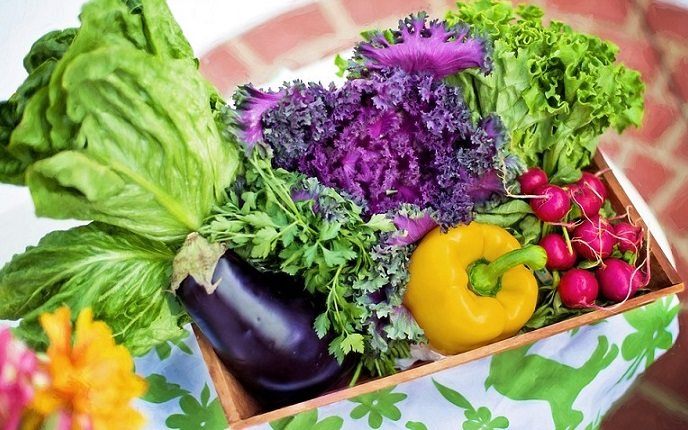 Affiliate Marketing Action Plan For Garden
There is plenty of opportunity to make some big money in this niche because there are just so many ways in which to make it. Gardening is a passion and even a lifestyle of many people the world-over. It is also a niche that requires an ongoing supply of products for those with gardens in keeping their plants healthy and growing.
What you will need to do is look at the garden niche as a whole and pick out a sub category that perhaps you can associate with or would like to learn more about. I like indoor gardening because I know that many people don't have access to land to grow on, like those in apartments.
That could be quite profitable because it requires a bit more supplies for those who engage in it since they will be growing in pots and trays as opposed to being able to grow in the ground. Another area I am interested in, and one that applies to both indoor and outdoor gardens, is growing Non-GMO food.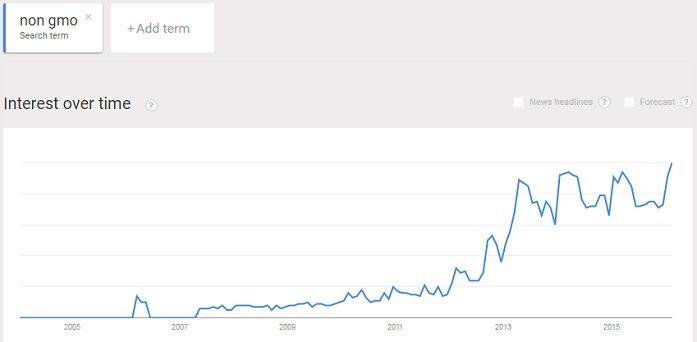 According to some studies, there is evidence that GMO (Genetically Modified Organism) foodsare bad for our long-term health. Because of this, many people are looking to grow their own GMO-free produce to minimize the health risks that these altered crops are known to cause.
I personally don't believe any of it, and am very skeptical of those that promote a non-GMO lifestyle. Sounds like hippie crap to me. But I am just one person, and the graph above does not lie. It's popular, growing in popularity, and people are passionate about it. Passion = $$$ in the world of business.
I would start by focusing on indoor gardening since the plants will be smaller, and I would be able to take my own photos and do my own experiments in my house. As I grew the site, I would venture into outdoor gardening as well, including things like backyard chickens, and building your own raised garden beds. There are many digital products out there with blueprints on how to build different structures like chicken pens and garden beds, so that would be a big source of revenue IMO.
Need Extra Help?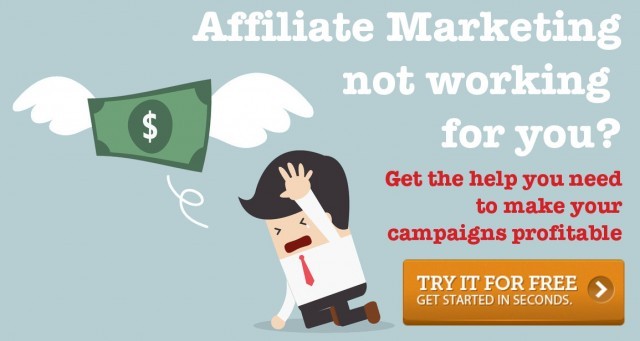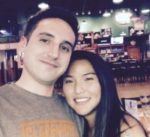 Nathaniell
What's up ladies and dudes! Great to finally meet you, and I hope you enjoyed this post. My name is Nathaniell and I'm the owner of One More Cup of Coffee. I started my first online business in 2010 promoting computer software and now I help newbies start their own businesses. Sign up for my #1 recommended training course and learn how to start your business for FREE!