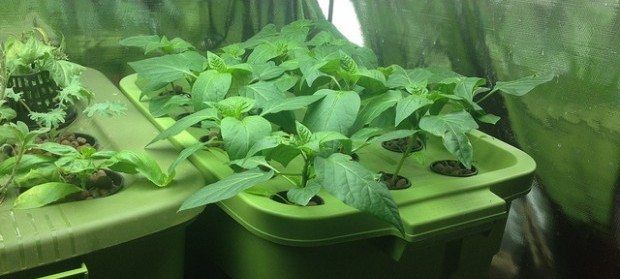 Affiliate Programs, Keyword Lists, and Niche Research for Hydroponics
People that are into hydroponics are a passionate bunch, and known to congregate to tell stories about awesome seasons they had, share pictures of giant crops, or tip each other off to secret tricks of the trade. Well, that's my impression of them at least.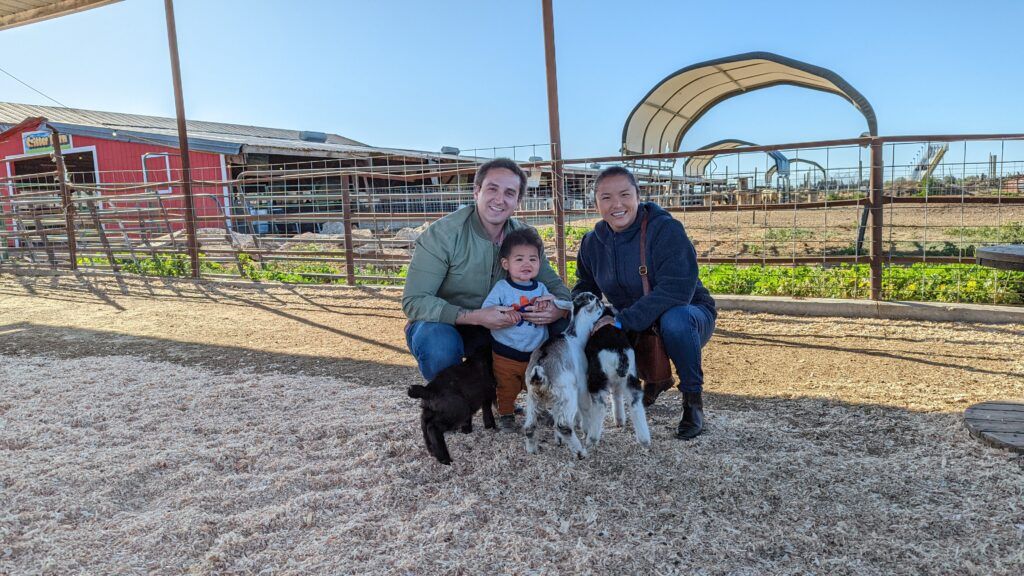 Are You Ready To Work Your Ass Off to Earn Your Lifestyle?
Are you tired of the daily grind? With a laptop and an internet connection I built a small website to generate income, and my life completely changed. Let me show you exactly how I've been doing it for more than 13 years.
The point is, passion is great, because it means you'll be part of a tight knit community!
When people think of hydroponics, a lot of them will immediately think marijuana. Yeah, it's part of the crowd, and perhaps they are the most passionate of the bunch.
But there is also a very large urban farming and local food community that makes use of hydroponics, aquaponics, and aeroponics (growing plants in mist, without soil!)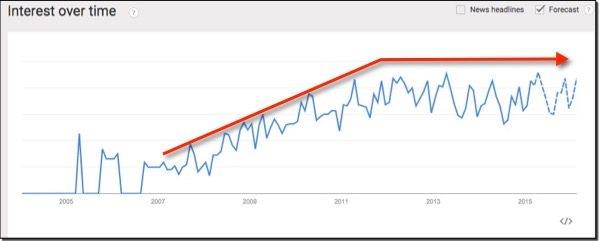 As far as competition and traffic goes, I didn't see a lot of huge traffic keywords, but there were some, mainly related to grow lights and other equipment needed. That stuff doesn't come cheap. But I think the community is like the techies of the hippie world, willing to spend big bucks to have nice toys.
I think to compete with some of the more established sites, you are going to need some decent media to go along with the site. Pictures, video, and unique perspectives are things which can be used to establish your brand.
Top 3 Affiliate Programs
For more options, try these top 10 hydroponics affiliate programs.
My Thoughts
Honestly, after my research into affiliate programs for Hydroponics, I wasn't too impressed with what I saw. A lot of the websites were poorly designed, had incomplete information for affiliates, and paid about 5% commissions.
There may be better hydroponics themed websites out there, but they probably do not have affiliate programs.
Perhaps monetizing a website with $20 fertilizers and electrical equipment isn't smart anyway, and it would be good to focus only on grow tents/rooms/closets. How's that for a niche within a niche?
The clear winner for top affiliate program was SuperCloset because of their high ticket items, good commission rate, and nicely designed website.
I almost put Rogue Hydro as #3 just because they are US based and probably have a bigger market, but Greens Hydro had a much nicer site, and from what I could see a wider selection of products.
Oh, and don't forget to investigate other, related affiliate programs, maybe for bat guano, fertilizer, lighting equipment, etc. I didn't dig that deep into that type of stuff.
SuperCloset
Comments: This really was the pick of the litter. They have awesome looking products, and pay well too. Not only do they have the rooms/tents/cabinets, but they also have full hydroponics systems for sale. This is going to appeal to the wannabe grower that isn't necessarily a DIY at heart.
Their YouTube account hasn't posted videos for a while (3 years), but their videos have 10,000's of view, so they know their stuff, and are part of a community of enthusiasts. The website was a bit slow when I visited it, so keep an eye on this.
Oh, and they have some LED light stuff too, which is a good keyword set as shown below.
Dealzer
Signup URL: dealzer.com/affiliates
Focus: One-stop-shop for hydroponics equipment
Commissions: 10%-20% commission, 2 tier affiliate program
Comments: Dealzer has a huge huge selection of hydroponics related products like electronic controlling systems, full grow boxes/tents, irrigation equipment, nutrients, and everything else you could want. They have an easy-to-navigate website with large pictures.
For a "one stop shop", this is the place I would choose. They also sell a guide called Hydroponics 101 (not the same from below), which seems to be in depth, and also includes 12 months of tech support! This could be something very good to promote to newbies.
I also liked that they have live support for buyers, are BBB accredited, and have Paypal as an option (which I prefer to use when shopping online).
Greens Hydroponics
Signup URL: hydroculture.co.uk
Focus: kits, supplies, nutrients, accessories, etc
Commissions: 5%
Comments: It's UK based, so the target audience will be limited, however, sometimes a limited audience just means it's more targeted, and easier to promote to. This would be a perfect resource for any UK based (and possibly European depending on shipping rates) affiliates.
Other Affiliate Programs
ATTN: There is an affiliate program on Clickbank for a product called Aquaponics 4 U which has received a lot of negative attention from the aquaponics community. Be sure to do your research before promoting it, and my advice is to avoid it.
Stealthy Hydroponics
stealthhydroponics.com
no info on commission % or cookies
Full hydroponics/aeroponics systems, fertilizers, soil maintenance, light, site difficult to naviage
We Grow Store
$500-$750 startup cost plus monthly fee for training and wholesale pricing
This is more of a reseller program. Personally I wouldn't recommend starting with something that costs so much, and it doesn't really fit into the affiliate model. I just posted it here for informational purposes. However, the website does have info on opening up a medical marijuana store and other pot-themed topics. They also have 16k+ likes on their FB page, so the company looks legit, and their training may be good.
Hydroponics Hut
5% commission, $20 payout
Specialize in LED and Plasma grow lights, free shipping
Rogue Hydro
8% commission, 60 day cookie
range of tents, cleaners, lighting components, etc. 1 year return policy
Rasa Hydroponics
no information on commissions
wide variety of kits, supplies, etc. DIY grow light packages
RVF Garden Supply
5% commissions
not for marijuana themed sites, wide variety of kits, supplies, etc
Hydroponic Supply Warehouse
no information on commissions
limited products
Hydroponics Simplifie
Hydroponics Keywords Breakdown
Top 10 Low Competition Keywords (Searches/QSR)
best way grow hydroponic tomatoes (104/0)
where buy bat guano (80/0)
best fertilizer hydroponic tomatoes (40/0)
hydroponics using fish nutrients (32/0)
dutch bucket growing system (88/13)
how to make aeroponic system (64/17)
current culture hydroponics reviews (48/19)
build aquaponic grow beds (48/23)
seedling grow lights (88/18)
hydroponic lighting guide (24/24)
What's QSR?
Top 10 High Traffic Keywords (Searches/QSR)
grow lights for indoor plants (7142/170)
hydroponics beginners (4492/158)
best led grow lights (3201/181)
fluorescent grow lights (1083/227)
hydroponics growing systems (986/196)
build aquaponics system (355/105)
aquaponics plans (323/176)
hydroponic gardening systems (318/217)
indoor grow tents (1235/162)
small grow tent (323/147)
Why Is This Different From Google's Number?
Though Google's Keyword Tool has improved in recent years, it still gives inflated (inaccurate) traffic numbers. The keyword tool I use takes data from a variety of search engines, not just Google. Remember that Bing + Yahoo own 30% of the search market.
Other Great Keywords (high traffic, low competition)
8×8 grow tent
aquaponics systems for sale
diy aquaponics system
homemade hydroponic growing systems
high pressure sodium grow lights
deep water culture hydroponics
hydroponic herb garden
aquaponic systems for sale
hydroponics grow system
dutch bucket peppers
bat guano dangers
aeroponics vs hydroponics
home aquaponics systems
hydroponic flowers
hydroponic strawberry plants
aquaponics australia
hydroponic grow tents
used hydroponic equipment
grow hydroponic strawberries
urban aquaponics
aquaponics manual
aquaponics backyard
hydroponic tomato growing systems
led hydroponics
grow hydroponics tomatoes
hydroponic tomatoes indoors
sunleaves indonesian bat guano
used hydroponics equipment sale
sunleaves mexican bat guano
hydroponic grow nutrients
hydroponic banana tree
peruvian bat guano
seabird guano organic fertilizer
second hand hydroponics uk
grow tents complete kits
hydroponic growing guide
10×10 grow tent
small grow tents
led grow light
Affiliate Marketing Action Plan For Hydroponics
If you don't know much about hydroponics yet, study MHP Gardener's YouTube channel https://www.youtube.com/user/mhpgardener. The guy has a ton of awesome videos with 10,000's of views, and a really down-to-earth way of explaining things.
If you already know a lot about hydroponics, study his channel anyway, to see what type of content is working, getting the most views, and get some ideas of what to write about on your website or make your own videos about.
As mentioned above, this is a real DIY community. Although it's nice to have free resources available to drive traffic to your site, if you want to make sales, I would definitely look into some of those grow cabinets and what type of keywords you can use to get traffic to reviews of those. Even if you don't own them, you can still create good comparison charts to compare features, prices, etc.
I know from my own experience in the beer niche, that it can be fun to make your own stuff, but it's a real pain in the butt to document everything, then create digestible content to post to your site. Be diligent about recording what you do if you plan on creating unique videos, images, or experiments!
Need Extra Help?
If you are just getting started in affiliate marketing, or have been around a while and just can't figure out why you haven't started making sales yet, then why not reach out and get some help?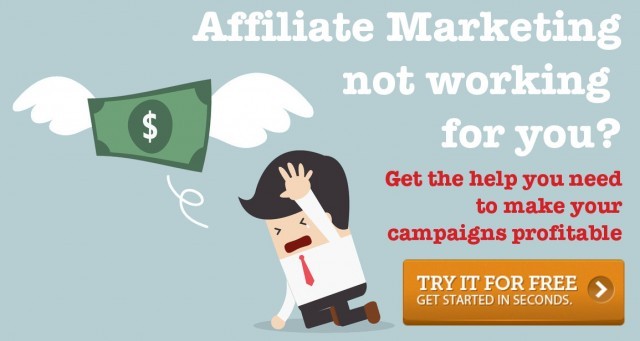 What do you think about the potential for the hydroponics niche?
Are there not enough good affiliate programs to choose from?
Will it be tough to create effective content without actually engaging in it yourself?
I'd love to hear your thoughts!
photo credit: dollen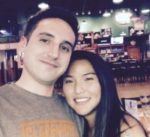 Nathaniell
What's up ladies and dudes! Great to finally meet you, and I hope you enjoyed this post. My name is Nathaniell and I'm the owner of One More Cup of Coffee. I started my first online business in 2010 promoting computer software and now I help newbies start their own businesses. Sign up for my #1 recommended training course and learn how to start your business for FREE!