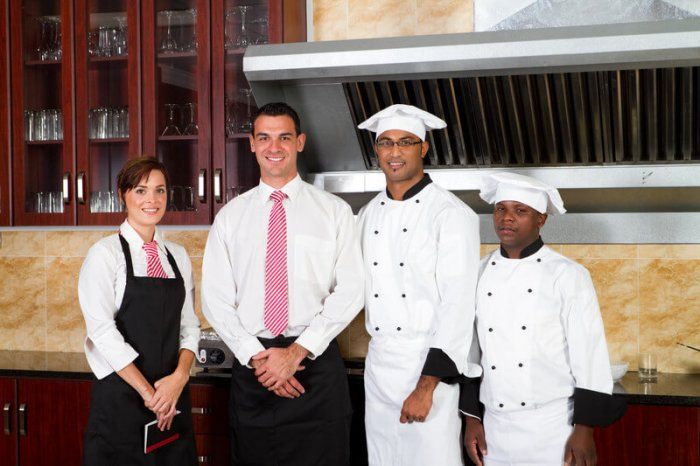 If working in the food industry is an aspiration of yours and you've got good business sense, then a career as a food service manager could be perfect for you. It's a challenging career that offers a good salary – and also a career that does not require you to have a college degree.
Sometimes it can seem like the only way to get a great job with lucrative pay opportunities is to go to college and study in a relate field for a few years, but this is not the case; there are loads of great careers out there that don't require you to have a degree – careers like that of a food service manager.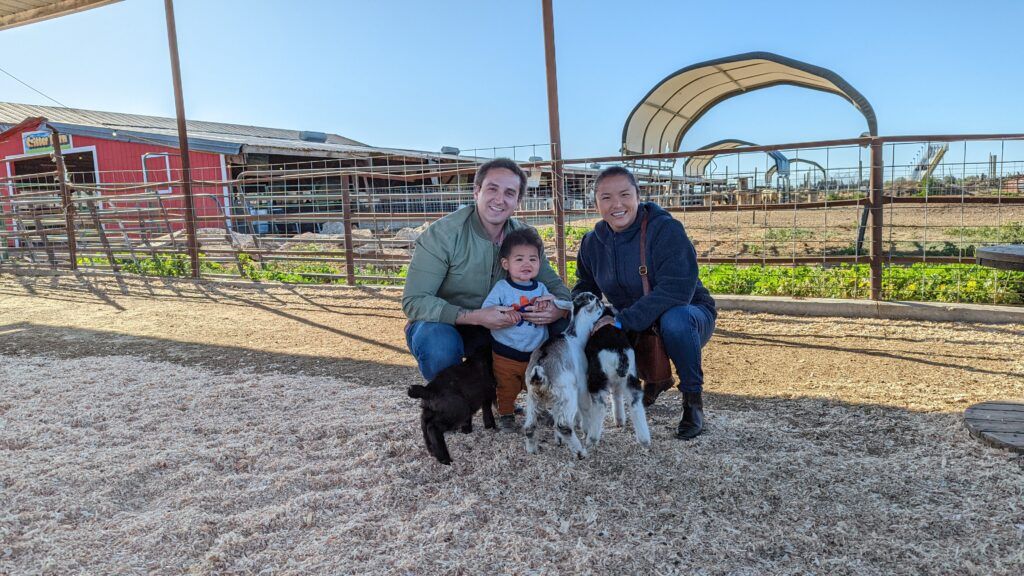 Are You Ready To Work Your Ass Off to Earn Your Lifestyle?
Are you tired of the daily grind? With a laptop and an internet connection I built a small website to generate income, and my life completely changed. Let me show you exactly how I've been doing it for more than 13 years.
Food service managers are responsible for the daily operation of restaurants or other establishments that prepare and serve food and beverages. They direct staff to ensure that customers are satisfied with their dining experience, and they manage the business to ensure that it is profitable.
Over the course of the following article we will try and resolve some question you may have such as what exactly a food service manager does and what the salary of the job is. We will also look at the skills you need to excel in the job; how to go about becoming one; the additional benefits attached to the job; and some similar occupations.
What Does a Food Service Manager Do?
Food service managers are the leaders in the kitchen and the front of house in restaurants of all kinds. It is there role to make sure that the company they work for is represented correctly and that the company's standards are upheld.
Working in the industry can be a very busy job – you're always working. Over the course of a typical day, it is the duty of a food service manager to look after many aspects of administration within an establishment. This ranges from ordering food, beverages, equipment and supplies for the venue; hiring, training, overseeing and indeed the firing of employees; to the overseeing of food preparation, portion sizes and general presentation of food.
These tasks are time consuming but they're what leads to the smooth running of a restaurant. Following on from them, there many other elements to the role such as the ensuring that safety standards are maintained among employees and that supplies, equipment and work areas are up to scratch. A big part of the role is also rostering and looking after your employees – this means creating the schedules, managing budgets and keeping track of payrolls; as well as addressing complaints made by customers in relation to food quality and service.
All of these tasks, and how well they're completed, will determine how smoothly the business is run. As such, it is important that you set your own high standard benchmark as a food service manager and stick to it.
Depending on the size of the establishment you're working, there may be more than one food service manager. If this is the case then each manager will be assigned an area or part of the restaurant to look after, dividing the enhanced work load.
What Skills Do Food Service Managers Need
Working as food service manager requires you to have a large range of skills – some of which you will learn while on the job, but others that you can work on before becoming a professional that we have looked at further below:
Business skills
Food service managers, especially those who run their own restaurant, must understand all aspects of the restaurant business – it's not enough to just have an interest in the cuisine. They should know how to budget for supplies, set prices, and manage workers to ensure that the restaurant is profitable – making good business acumen essential.
Customer-service skills
Food service managers must be courteous and attentive when dealing with patrons. Satisfying customers' dining needs is critical for success and ensures customer loyalty. They must also extend this to their staff and serve as an example of how to carry yourself around customers.
Detail oriented
Food service managers deal with many different types of activities. They interact with suppliers, workers, and customers; they make sure there is enough food to serve to customers; they take care of financial records; and they ensure health and food safety.
Leadership skills
Managers must establish good working relationships to ensure a productive work environment. This may involve motivating workers, resolving conflicts, or actively listening to complaints or criticism from customers. Again, this must also be applied among the staff, as this is what creates a good working environment.
Organizational skills
Food service managers keep track of many different schedules, budgets, and people. This becomes more complex as the size of the restaurant or food service facility increases.
Having good physical stamina, problem-solving skills and communication abilities will also be important to success as a food service manager.
How Do You Become A Food Service Manager
If you're interested in becoming a food service manager, there are generally two ways you can go about it – experience or education.
Taking the experience route is longer but offers a great learning curve. Effectively, you start from the bottom and make your way up, until eventually, you become restaurant manager. If you work diligently in your role within a restaurant you will get promoted, and if you continue to advance you will gain a role as a food service manager eventually, thanks to your skills and intimate knowledge of the business. This path isn't for everyone, but in terms of on-the-job experience, it is unbeatable.
The experience path isn't a guarantee, however, as there are a lot of mitigating factors in play – it may be a family-run business, for example. Getting formal hospitality and restaurant education is a way to potentially avoid this pitfall.
By attending a school or course to attain qualifications within the food and hospitality industry, you may set yourself apart from people who do not have the qualifications. Schooling helps in making smart business decisions – it develops the skills essential for managing employees, creating financial plans and thinking strategically about the restaurant business, that will stand to you when working as a food service manager.
Some employers place a higher value on education than others, possessing certification of some sort will undoubtedly open more doors for a restaurant management career.
Programs for those willing to be educated in hospitality and restaurant management come in many different shapes and sizes. It is essential to choose a program that not only fits your schedule and budget but will also help you achieve your career goals.
It often takes two years to get an associate's degree that will provide you with all the training and skills you need for an entry-level restaurant management job. Check around for courses or training programs in your region, and look for feedback from previous students to see if they found the course worthwhile.
Salary And Additional Benefits
Working as a food service manager can be a very fruitful career. According to the Bureau of Labor Statistics, the median annual wage for food service managers was $50,820 in May 2016 (the median wage is the wage at which half the workers in an occupation earned more than that amount and half earned less).
According to the same source, the lowest 10 percent of earners working as food service managers are making less than $29,290 and the highest 10 percent are making more than $87,120.
The amount of money you earn as a food service manager will be determined by several factors – how much experience you have in the role, where you are working, and what establishment you are working for are examples of things that are taken into account when determining your salary.
In terms of additional benefits that come with working in the job, some food service managers will have access to plentiful perks from their employers – bonuses such as health and dental insurance, vacation days and sick leave and pension contributions – but be sure to check with your employer, as these are not the same for each restaurant and will vary from place to place.
One thing that is assured for all food service managers though is that you will have the enormous benefit of a business background – this is something that can be applied in all walks of life, even as experience for other business-related jobs if you were inclined, as well as the opportunity for entrepreneurship.
Similar Occupations
You may be interested by plenty of aspects of the work of a food service manager but be interested in hearing about more jobs paths. Well, you're in luck because there are other careers that require similar skills sets that don't require you to have a college degree – jobs like that of a chef and a lodging manager.
Chefs oversee the daily food preparation at restaurants and other places where food is served. They direct kitchen staff and handle any food-related concerns. It is a role that has far more focus on the food element of a kitchen than the administration side, but requires a similar passion for food and service to that of a food service manager.
Lodging managers ensure that guests on vacation or business travel have a pleasant experience at a hotel, motel, or other types of establishment with accommodations. They also ensure that the establishment is run efficiently and profitably. The work of a lodging manager shares many similarities to a food service manager but has more sole focus on the accommodation side of things as opposed to the food.
Conclusion
Working as a food service manager can be a really ideal career for many people thanks to its mixture of food and business – it's rewarding, challenging and offers a good salary – all without the need for a college degree.
College is a great part of society but is not for everyone – don't feel forced to go just because it seems like the right thing to do. Be sure to assess your options before committing to a college degree because careers like that of a food service manager are out there, and they could be perfect for you.
I never went to college, and it ended up being the best decision I ever made. Almost a decade ago I learned how to create my first online business, and now I work full time from home. The best part is that I set my own salary, and set my own schedule. If I want to make more money, I work harder. If I want to work less, I just take the day off!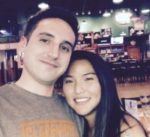 Nathaniell
What's up ladies and dudes! Great to finally meet you, and I hope you enjoyed this post. My name is Nathaniell and I'm the owner of One More Cup of Coffee. I started my first online business in 2010 promoting computer software and now I help newbies start their own businesses. Sign up for my #1 recommended training course and learn how to start your business for FREE!