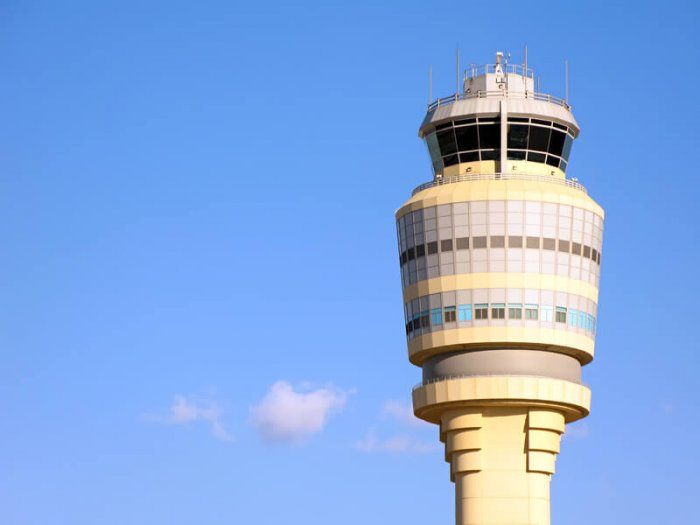 The work of an air traffic controller is incredibly important. It is their job to coordinate the movement of aircraft to maintain safe distances between them. It's a job that can be truly challenging, but very rewarding for a person who adores aviation, and importantly, pays a tremendously high salary.
A career as an air traffic controller is also a career that is accessible to people without getting a traditional college degree. That's not to say that it's easy to become one – but if you're willing to put the hard yards in and dedicate yourself, you can follow your aspirations to work in the profession.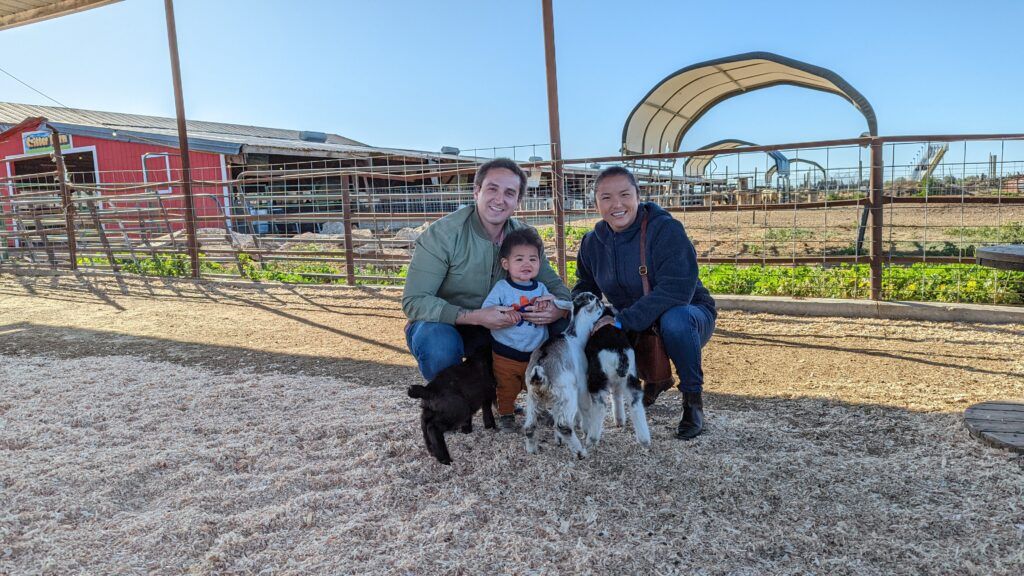 Are You Ready To Work Your Ass Off to Earn Your Lifestyle?
Are you tired of the daily grind? With a laptop and an internet connection I built a small website to generate income, and my life completely changed. Let me show you exactly how I've been doing it for more than 13 years.
Over the course of this article we are going to try and answer questions you may have about the job, such as what is the salary of an air traffic controller and how do you become one. We are also going to have more in-depth look at what the job comprises of, the skills you require to excel in the role, additional benefits attached to the job and a look at some similar occupations.
What Does an Air Traffic Controller Do?
So, what exactly does an air traffic controller do? A controller is an individual responsible for directing aircraft in an orderly manner within the global air traffic control system. These individuals are often referred to as controllers, air controllers, and flight controllers. They are highly trained professionals with very specialized skills.
Air traffic controller's direct aircraft safely through their assigned flight paths, involving a specific sector of airspace. Each sector is controlled by at least one air traffic controller, often through the use of radar, which gives a greater volume of traffic to the sector.
The day to day tasks of a controller can be both varied and intense. Your core task is to monitor and direct the movement of aircraft, both on the ground and in the air. You do so by issuing landing and take-off instructions to those piloting the aircraft.
As one air traffic controller can't be aware of everything that is happening on routes, they must also transfer control of departing flights to other traffic control centres safely, while also accepting control of flights arriving to their specified airport.
It is your job to be keenly aware of any disruptions, such as weather or runway closures, that may be in the path of aircraft in your area, and relay that information promptly to those who need it.
If there is an emergency situation, it is role of the controller to alert airport response staff so that the issue can attempt to be resolved.
The primary concern of a controller is safety, but they must also do their best to help minimize delays so that flights can run on time and keep the airport running smoothly.
All of the controls that controllers utilize or done through radars and computers. They will be likely directing multiple aircraft at the same time, so they must be aware of what is happening on all routes and capable of making quick decisions to ensure safety, if required.
What Skills Does an Air Traffic Controller Have?
The skills required to be an air traffic controller are very important. Without certain personality traits and skills, you may not be set out to be an air traffic controller. Below, we have a look at some of the skills most integral to the role:
Concentration
An attention to detail is essential for an air traffic controller – you'll have to focus on every element of potentially numerous different flights, and ensure every one of them is running smoothly and is clear of danger. This means focusing on a number of things meaning excellent concentration in a busy environment is essential.
Problem Solving Skills
You may encounter serious problems while working as an air traffic controller – it's part of the job – so it is important that you're able to be decisive and make calls with the aim of resolving issues on short notice, potentially for more than one plane.
Communication Skills
You will need to communicate with several people when working – pilots, colleagues, air traffic controllers in different centres – so it is important that you are able to do so concisely and clearly, as your message may be vast importance to whoever you're corresponding with or vice versa.
Organizational Skills
Controllers must be able to coordinate the actions of multiple flights. This means that controllers need to be able to prioritize tasks, because they may be required to guide several pilots at the same time.
Math Skills
Controllers must be able to do arithmetic accurately and quickly – they often need to compute speeds, times, and distances, so that they can recommend appropriate heading and altitude changes for pilots.
How Do You Become an Air Traffic Controller?
If reading about the job thus far has interested you, you may be wondering how to go about becoming an air traffic controller. Well, unlike many other high-paying jobs, you don't necessarily need to go to college or have a degree – there are some criteria you will need to fulfil, however.
The first is to be a citizen of the United States, and the second is that you or aged 31 or under on the closing date of the application period. You'll also need to pass a criminal history background check and a medical exam that includes vision, color vision, hearing, psychological, substance abuse, cardiovascular, and neurological screenings.
Once you fulfill that criteria, you can set yourself on your way to becoming a controller.The amount of time it takes to become an air traffic controller varies between each individual, but the first thing you will want to do is to complete a program approved by the Federal Aviation Administration's Air Traffic Collegiate Training Initative (AT-CTI), which is available in 36 schools across the United States.
There are bachelor's and Master's Degrees available, but you can also get an associate level qualification, that takes a particular focus on air traffic control as opposed to aeronautics and technology elements to the role.
After making your way through this course and beginning to develop your knowledge as a controller and passing the tests required, you can then apply to be a part of the FAA Academy.
At the FAA Academy, aspiring controllers receive intensive training that includes classroom instruction and work on air traffic control simulators.
Once you have completed your training, you must then get certified by the FAA. To do so, controllers must earn certification by passing a knowledge and practical exam and meeting experience requirements. The experience requirement is met through on-the-job training after graduation from the FAA Academy, and shadowing experienced controllers.
While training you will be paid a salary, but this will be lower than an experienced controller – it will take a number of years of experience to reach the median salary.
Because of the serious nature of this work and zero margin for error, the training regimen and proficiencies needed to become an air traffic control specialist, are demanding. Initial selection does not guarantee placement into federal civilian service, so you must be a dedicated worker who is willing to put the hard work in while learning.
The duties of a controller require top mental condition and concentration, so controllers are eligible to retire as early as age 50 if they have at least 20 years of experience – the mandatory retirement age for controllers is 56 years old.
Salary and Additional Benefits
Air traffic controllers earn a very lucrative salary. According to the Bureau of Labor Statistics, the median wage of an air traffic controller as of May 2016 was $122,410 per annum – or $58.85 per hour (the median salary is the figure at which fifty percent of workers earn more than and fifty percent earn less than so it gives a good indication as to what the average wage is).
According to the same source, the lowest 10 percent of earners were making $66,390 while the highest 10 percent of air traffic controllers were earning more than an astonishing $172,680 per year.
There are a number of factors that will determine how much you earn in the job – how much experience you have, where you are working and who you are working for. You can find out more about the pay range of air traffic controllers here on the Federal Aviation Administration Careers Page.
In terms of additional benefits that come attached to the role of an air traffic controller, they are plentiful. Generally, you will be entitled to the complete package of federal benefits such as life and health insurance, sick leave, annual leave and more, alongside retirement benefits and the option to participate in the government's thrift savings plan.
There's also great scope for career progression. The more experience and training you have, the more complex role you can work in or in busier control towers. Controllers with significant experience can even train the next generation coming into the job.
Similar Occupations
You may be reading about the career of an air traffic controller and be highly-fascinated by elements of it, but also interested in hearing about other jobs that utilise similar skill sets – jobs like that of a commercial pilot or an emergency service dispatcher, for example, which are both excellent careers that also don't require a degree.
Commercial pilots fly and navigate airplanes, helicopters, and other aircraft. These are the people that air traffic controllers are often communicating with – if you're interested in aviation, then this definitely could be a potential job choice for you. Aircraft mechanics would be another well-paid job in the same industry.
Emergency Service Dispatchers (also called public safety telecommunicators) answer emergency and non-emergency calls; if you ring the emergency number, this is who you will be speaking to. It is there job to find out as much information as possible and set the emergency services on their way towards the problem – in this regard, it shares the directional aspects of an air traffic controller. If a fast-paced job saving lives sounds interesting to you, then you may want to consider the classic job of firefighter, since they have some incredible benefits that come along with the position.
Conclusion
The career of an air traffic controller isn't for everybody due to the stress that comes with the job, but if you're interested in aviation and up-to-the task, then it could be the perfect career for you. It offers an incredible salary, and does not require you to have a college degree.
It sometimes seems like the only way to get your foot on the ladder of a good career is by getting a degree, but college isn't for everybody and there are great careers out there – like that of an air traffic controller – so be sure to assess your options before committing to getting a degree.
I never went to college, and it ended up being the best decision I ever made. Almost a decade ago I learned how to create my first online business, and now I work full time from home. The best part is that I set my own salary, and set my own schedule. If I want to make more money, I work harder. If I want to work less, I just take the day off!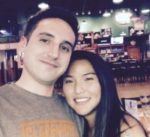 Nathaniell
What's up ladies and dudes! Great to finally meet you, and I hope you enjoyed this post. My name is Nathaniell and I'm the owner of One More Cup of Coffee. I started my first online business in 2010 promoting computer software and now I help newbies start their own businesses. Sign up for my #1 recommended training course and learn how to start your business for FREE!