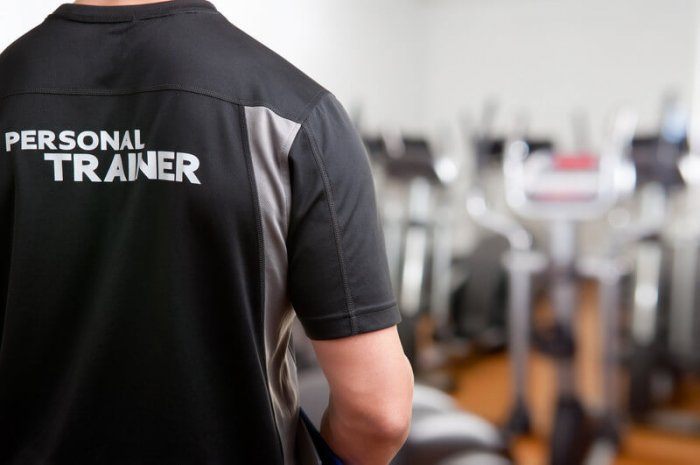 The world moves incredibly fast, and sometimes it can be hard to keep track of everything. Between family, friends, work and everything else, sometimes your own physical fitness and well-being falls down the priority list.
Generally, people don't want this to be the case, but sometimes they're uneducated as to how to exercise correctly or efficiently, or require some extra motivation. This is where fitness trainers come in!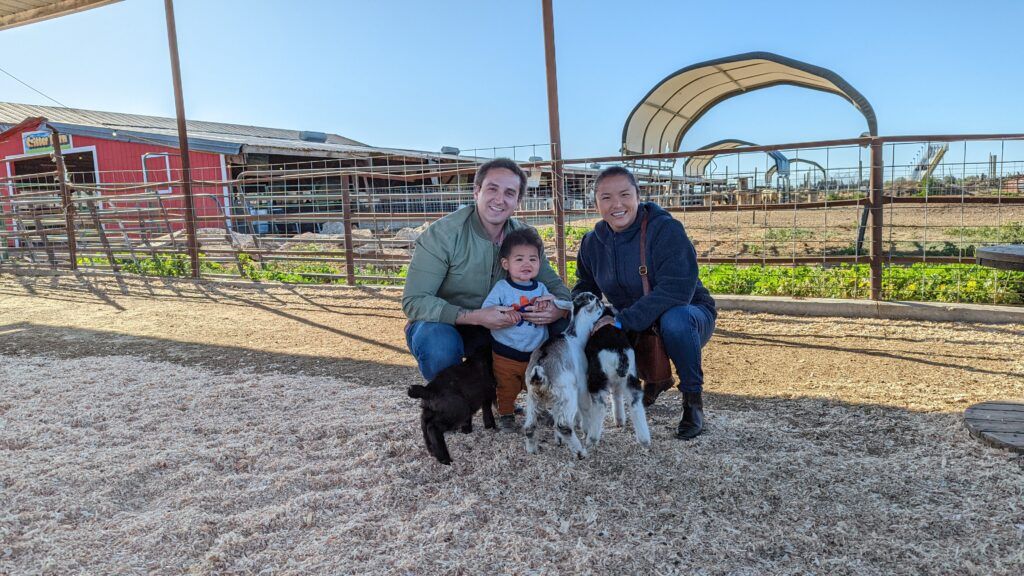 Are You Ready To Work Your Ass Off to Earn Your Lifestyle?
Are you tired of the daily grind? With a laptop and an internet connection I built a small website to generate income, and my life completely changed. Let me show you exactly how I've been doing it for more than 13 years.
Fitness trainers lead, instruct, and motivate individuals or groups in exercise activities, including cardiovascular exercises (exercises for the heart and blood circulation), strength training, and stretching. They work with people of all ages and skill levels.
Also, importantly, working as a fitness trainer does not require you to have a college degree. College isn't for everybody – crazy fees, long lasting debts and extra years in the education system are just some restrictive elements to people – but there are jobs, like that of a fitness trainer, that provide a good salary and a fulfilling job without the need for a college degree.
Over the course of the following article we are going to take a more in-depth look at the role of a fitness instructor and answer questions such as what the salary for the job is. We will also look at how you go about becoming one, the skills that will see you succeed in the role, additional benefits of the career and some occupations that utilize similar skill sets that also do not require a college degree.
What Does a Fitness Instructor Do?
Fitness instructors – oftentimes referred to as personal trainers – work with people of all ages and physical skill levels to lead, instruct, and motivate individuals or groups in exercise activities.
That's the synopsis of the job, but what does the role actually entail? The role of a fitness instructor can be very varied. A large part of the role is demonstrating to clients (whether it is on an individual or group basis) how to carry out various exercises and routines correctly and safely.
They must then watch clients do the exercises to ensure they are performing them properly and in a way that will benefit them. Exercise can be repetitive in instances, so you instructors must advise about alternative exercises during workouts; this must also be done if particular exercises are to advanced or easy for a client.
Fitness trainers usually work with clients for extended periods of time, so they must monitor their progress and adapt what they are doing if needed to make sure they are getting the most out of the effort they're putting in.
Part of the role of a fitness instructor is to advise clients outside of an exercising setting. This means giving them nutritional and lifestyle advice that will complement their physical fitness.
Fitness instructors are also generally trained to and prepared to give emergency aid if needed.
What Skills Do You Need to Be a Fitness Instructor?
Working as a fitness trainer requires a great deal of skill. While you will develop many of these within the job, there are several skills that you can nurture early on that applying to the role would see you excel, some of which are listed below:
Excellent Physical Fitness
This may seem obvious, but if you're going to be working as a fitness instructor, you're going to need exquisite physical fitness. This means looking after yourself through exercise and diet and maintaining a good personal fitness routine.
Passion
Following on from the fitness, you'll also need a fierce passion for what you're doing. This isn't just for you, it's also for your clients – your passion for a healthy lifestyle, education, fitness, and proper nutrition aids in teaching and guiding clients through a training plan and instills confidence and motivation in.
Industry Knowledge
Fitness Instructors have to be on the cutting edge of rising trends in fitness and nutrition. The industry is always changing and growing, and thus your education in the fitness world does not stop. Having great awareness of what is currently popular, but more importantly, what is proven to get results will ensure for you having a better working life as a fitness trainer.
Leadership
As a fitness instuctor, you need to lead by example. Clients look to you to inspire them, show them the way, demand accountability on their part, and perhaps even change their life. With this being the case, you must be a resilient person whose able to point them in the right direction, while also providing them with a good example of how what you're suggesting is possible by showcasing it to them through yourself.
Energy and Commitment
No matter how many clients you see during the day, each one deserves your full physical energy and an unflagging positive outlook. Dealing with struggling clients also takes patience and perseverance. You have to stand ready to restructure a program if it isn't working,
How Do You Become a Fitness Instructor?
There is not necessarily a direct route to becoming a fitness instructor, but there are two things you will generally need: a high school diploma and great physical fitness.
After that, there are a couple of ways of increasing your chance of landing a good job as a fitness instructor. Employers prefer to hire fitness trainers and instructors who are certified.
There is no one particular course out there that is a necessity to have, but if you're doing one it will be better if it certified by the National Commission for Certifying Agencies (NCCA) like one with Ace Fitness.
Certification allows you to choose an area of instruction to specialize in, such as personal or group training and teaches you everything you need to know. Another certification that many employers will look for is that of emergency aid training in areas such as cardiopulmonary resuscitation (CPR) and automated external defibrillators (AED), as they may be required.
Once you have received certification you have a better chance of securing employment, so seek out gyms in your area. New instructors typically work alongside experienced trainers before being allowed to train clients on their own, to ensure that they are fully-prepared to do the job correctly.
Salary and Additional Benefits
Working as a fitness trainer can provide you with a good salary, while also allowing you to include exercise in your working life. The median salary for a fitness trainer as of May 2016 according to the Bureau of Labor Statistics was just under $40K at $38,160 (the median salary is the figure at which fifty percent of workers earn more than and fifty percent earn less than, giving a good indication of the average wage). This works out at approximately $18.34 per hour.
To give you a better idea of salary ranges, the same source lists the lowest 10 percent of workers earning less than $19,150 and the highest 10 percent of fitness trainers earning over $72,980.
There are many factors that will determine what your salary will be as a fitness trainer – how much experience you have in the profession, who you're working for, where you're working (what area) and how much you're working are some factors that will play a big role.
There is not necessarily a set schedule for a fitness trainer. If they are working with a gym, it is likely they will begin the working day early, as many people like to get their exercise in before their working day. They may also need to work weekends and client tailored schedules.
In terms of additional benefits that come with the role, they are plentiful. For one thing, you will be extremely fit – it's literally your job to be. It is a positive side effect of working in the profession, and means you will be able to stay in good shape while working, which certainly can't be said about many jobs.
There may also be benefits provided by your employer such as insurance and pension perks, sick leave and vacation days and more. These may not be offered by all employers so be sure to consult with them about it.
Fitness trainers also have great scope to be entrepreneurial. Setting up gyms and fitness programs is something that is on the table for business minded trainers, as their is a great market for that kind of thing all across the world.
Similar Occupations
There are a lot of elements to working as a fitness trainer that may appeal to you, but it's always good to keep your mind open and hear about more jobs. Luckily, there are great similar jobs out there that also don't require you to have a degree – jobs like that of a physical therapist assistant and a fireman.
Physical therapist assistants, sometimes called PTAs, work under the direction and supervision of physical therapists. They help patients who are recovering from injuries and illnesses regain movement and manage pain. Working in the world of fitness may appeal to you, and this is a role with a more core focus on the medical side of things. A yoga instructor, or other type of specific fitness professional would also work!
Firefighters control and put out fires and respond to emergencies where life, property, or the environment is at risk. It is a job that requires you to be in very good shape, meaning this element may appeal to those interested in a career in fitness, but also providing an essential service to your region.
Conclusion
Working as a fitness trainer may be your dream career. You get to keep fit, help people and make a good living. It can be challenging, rewarding and has scope for good career advancement. It's also a job that does not require you to have a college degree.
College is an important staple in our society, but it certainly isn't for everybody. If you would like to get straight into the working world, that's alright – there is no obligation for you to get a degree, although it may sometimes feel that way. There are great jobs out there – including that of a fitness trainer, that prove this, so be sure to consult your options before committing to anything.
I never went to college, and it ended up being the best decision I ever made. Almost a decade ago I learned how to create my first online business, and now I work full time from home. The best part is that I set my own salary, and set my own schedule. If I want to make more money, I work harder. If I want to work less, I just take the day off!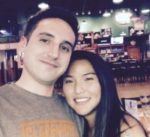 Nathaniell
What's up ladies and dudes! Great to finally meet you, and I hope you enjoyed this post. My name is Nathaniell and I'm the owner of One More Cup of Coffee. I started my first online business in 2010 promoting computer software and now I help newbies start their own businesses. Sign up for my #1 recommended training course and learn how to start your business for FREE!