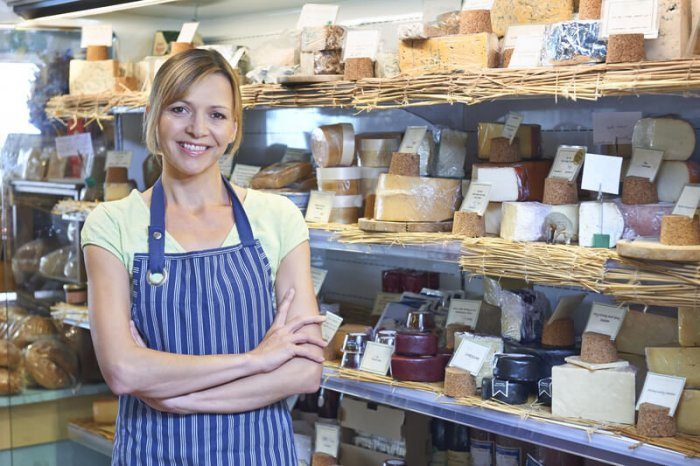 There can be a real disconnect between day-to-day business and life online. SEO, and even web pages, are still very difficult ideas for a lot of small business owners to wrap their heads around. They've survived and thrived for years without taking on this complex beast, but for those that take the time to learn the ropes of online marketing for their brick and mortar business, they will see their business boom in the years to come.
Complex SEO is a headache, and much of it is a kind of "voodoo" that experts claim to understand, but I have my doubts. In this post, I want to give three, very basic, very actionable things you can do to improve the SEO of your local business. These are relatively quick and easy things you can accomplish yourself.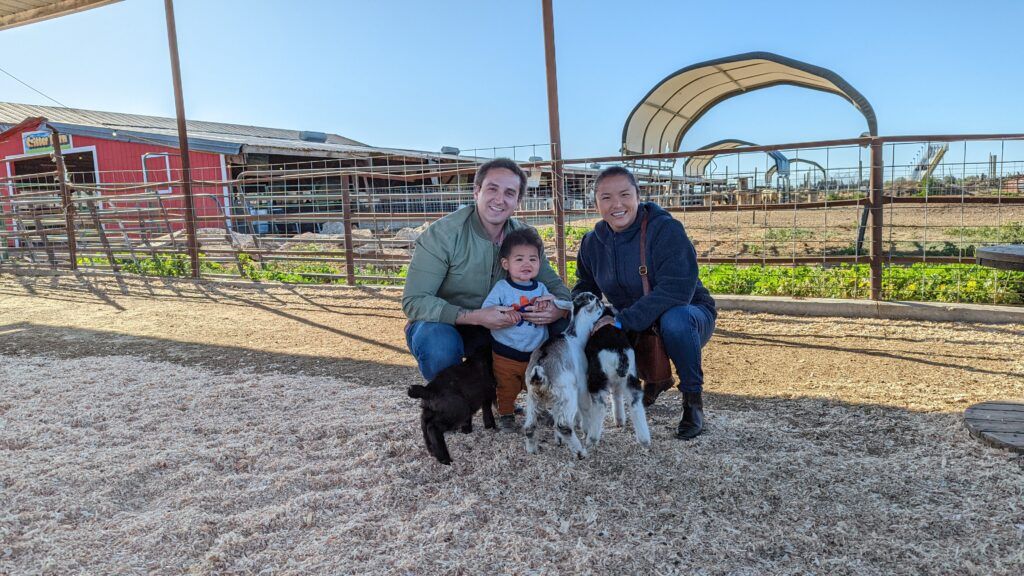 Are You Ready To Work Your Ass Off to Earn Your Lifestyle?
Are you tired of the daily grind? With a laptop and an internet connection I built a small website to generate income, and my life completely changed. Let me show you exactly how I've been doing it for more than 13 years.
Brick & mortar business owners will very soon no longer have the luxury of putting SEO on the back burner. About 80 percent of potential customers use Google to research a business, and those that aren't listed in the search engines somewhere are left behind. While much of the boomer generation and before still rely on good-ol' "word of mouth" recommendations or local newspaper listings, millennials and later rely heavily on the internet for their purchasing decisions.
For owners that go the extra mile, I think you'll be very happy the results.
I'm constantly surprised at how few local businesses take advantage of the online space. As a millennial, I feel like a cave man when trying to hire local companies to do work on my house. Just last week I decided to pave the side of my house for an RV, and not a single concrete company had their own website. I surely would have paid a premium price to hire a company that made the minimum effort of showing me pictures and videos of past jobs.
If the company had a series of videos or explainers of how to choose different types of concrete, finished, rebar, etc materials? Sold!
Instead, I had to fumble around with unfamiliar jargon and the archaic bidding process from yesteryear. It was uncomfortable and stressful. There's a serious opportunity for a concrete company in my area to trample their competition with this type of slick marketing, and that same idea is repeated across all industries in my area, then again multiplied across the country in every small town or big city.
In my opinion, SEO for your local business is a pretty straightforward way to making more money.
Small Business SEO Studies: What Do They Say?
Below you'll find a sampling recent surveys of small business and their view of SEO. In general, they point to business owners still placing SEO plans on the bottom of a to-do list.
Here are some relevant findings and why there's a need for experts:
According to a 2017 study by SEO firm High Visibility, 46 percent of small businesses have no SEO budget.
A report by Weebly, a web site building company, found that 45 percent of businesses don't even know what SEO is.
Entrepreneur Magazine reported last year that 17 percent of small business owners invest in SEO.
Entrepreneur also said 24 percent invest in online marketing and 71 percent of small business owners do it themselves.
But, another company called Clutch, the number of small businesses embracing SEO is on the increase. According to its smaller study of 2016, the number of small businesses investing in SEO was 52 percent and that number was going to increase to 74 percent in 2017.
Step 1: SEO and the Small Business Web Page
Even if there is little interest in SEO, there are steps a consultant can advise to make SEO a part of a small business strategy. This happens on the web page design stage. Here are some basics of SEO web design to keep in mind:
You have to start out with a home page and think of what pages logically will branch off that home page. For instance:
Products
Services
About us
Blog
Contact
From an SEO point of view, each page stemming from the home page has to stand on its own, but it also needs some elements that tie the site together. Confusing? Your home page has company information, but links to a FAQ. Your FAQ lists frequent questions, and links to the contact page. Your contact page links to an image gallery where they can browse while they await your response, and so on.
Getting more in depth, there are keywords. Keywords tell search engines what each individual page is about, but they also say something about your website as a whole.
For instance, let's say your business is called "Danny's Candies", and you offer chocolate as one of the types of confections you make.
"Danny's Chocolates" will appear as a menu item on the home page of your website. This is the web page where customers find out about the assortment of chocolate items you make. "Danny's Chocolate" is also a key word that appears throughout the page including in titles, page content describing the chocolate, and photo captions.
There will be other keywords that make sense as well, such as "(any town) chocolate," "gourmet chocolates," "homemade chocolate bar," "chocolate gifts," or "hot chocolate." Whatever best describes what's on the page.
Search engines like Google will see these keywords and cross-reference them with searches from someone looking for "chocolate gifts in Anytown)."
Are there other keywords that work? Obvious examples would be things like candy canes, gummy worms, or hard candies. There are other words you can target too. On your website you could write informational articles related to the business that will also draw in customers. An example could be "What's the best candy to get a wife your anniversary", or "Why types of candies are popular in the Under age 10 crowd".
When someone lands on this web page in your local area, they'll be referred to your website, and then they can order online or at the very least see what's available to pick up in the store.
Step 2: Small Business Facebook Pages and SEO
A small business page on Facebook is like a real web page on training wheels. Because alll the design elements are decided for a small business owner, and you need less content to get started, it's often the first choice of business owners looking to make a minimum effort. Yes, it's better than nothing, but you still need a website!
The Facebook page only takes about 10 minutes and it's free, and it has value for your company both in terms of SEO and in terms of business growth. For many folks, it's obvious that having an active Facebook page can create customer engagement. For example, I follow a local line dancing bar's Facebook page to see what type of music they are playing during that night. I see real-time comments and engagement, and can gauge how much I want to visit the business that same night.
This type of engagement is hard to create on your own platform, so Facebook is great for this since many folks are browsing FB for news, friends comments, and updates on their favorite websites.
In terms of SEO, Facebook is powerful too. If you have an engaging Facebook page, that traffic can trickle into your website and grow that user base as well. When a local brewery is having a special even, they may say, "Sign up for tickets at our website". When on the website I may see information about exclusive deals, beer club memberships, or just enjoy what they are writing on their blog. In turn, this creates more brand loyalty.
"Oh no, I missed out on tickets for this years Oktoberfest. I guess I'll sign up for their email list so they can contact me first next time.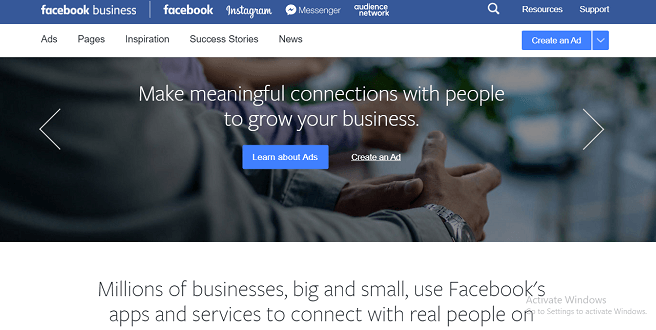 That's not to say being easy means you'll do a good job. The more effort a small business owner puts into it, the more they can get out of it. For instance, great pictures visually tell the story of the small business on Facebook just as well as words. I've seen it more than once where a local business will get complaints on their page, then not respond for several months!
Facebook allows the right small business staffers to easily post content, from videos to pictures to words to combinations, so that you can find what best connects with your audience. Plus, there are analytical tools to measure how effective your posts, and Facebook presence for that matter, are doing.
Facebook is all-in-one tool. On top of that, search engines recognize Facebook pages and its activity. Plenty of businesses reach the top rankings of a SERP (search engine results page) with only a Facebook page.
Step 3: Online Reviews and Small Business SEO
Another thing that helps SEO are reviews, both good and bad. It's not the content of what's said but rather the activity. For myself, when I look in Google, if I see a particular business has 30 reviews, even if it's only 3.5/5 stars, I will immediately check them out first, as opposed to other businesses with only one review.
Good or bad, reviews are basically people willing to write an opinion about your business. It's takes time to write a review. And search engines are paying attention to this, and will rank you higher because of it. Long story short, let the reviews come. They are at least good in an SEO sort of way. Plus you can always respond.
Reviews in Google local listings are the best place to start, but there are many other options. For real estate, Redfin is a great option. For contractors, Home Advisor is gaining popularity. Where are your competitors congregating? Start there, then work your way out. Over the next few years you can offer incentives for customers to leave you a review on their preferred site, and you can slowly start to dominate all platforms.
Local SEO Basics Wrap Up
To wrap things up, there are three basic things you can do to strengthen your presence online, gain more customers, and earn more money.
Build a webiste
Create a Facebook page (and engage)
Collect reviews (consistently)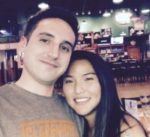 Nathaniell
What's up ladies and dudes! Great to finally meet you, and I hope you enjoyed this post. My name is Nathaniell and I'm the owner of One More Cup of Coffee. I started my first online business in 2010 promoting computer software and now I help newbies start their own businesses. Sign up for my #1 recommended training course and learn how to start your business for FREE!