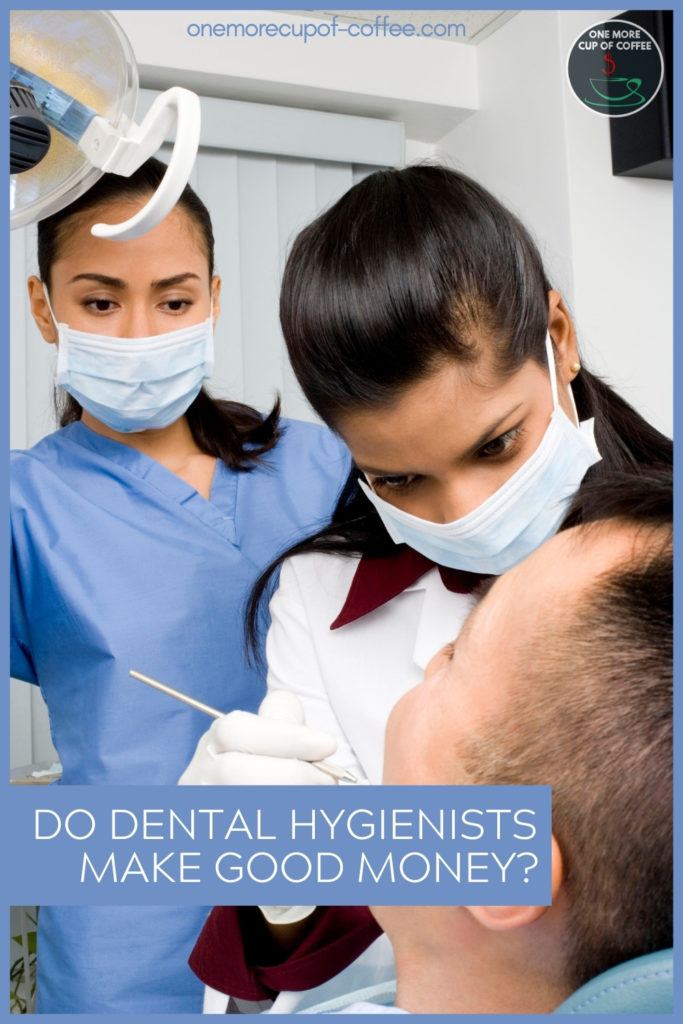 There are around 150,000 dental hygienists in the United States. Most of them (around 98%) are female, and many of them have cheerful, outgoing personalities that they use to help put nervous dental patients at ease.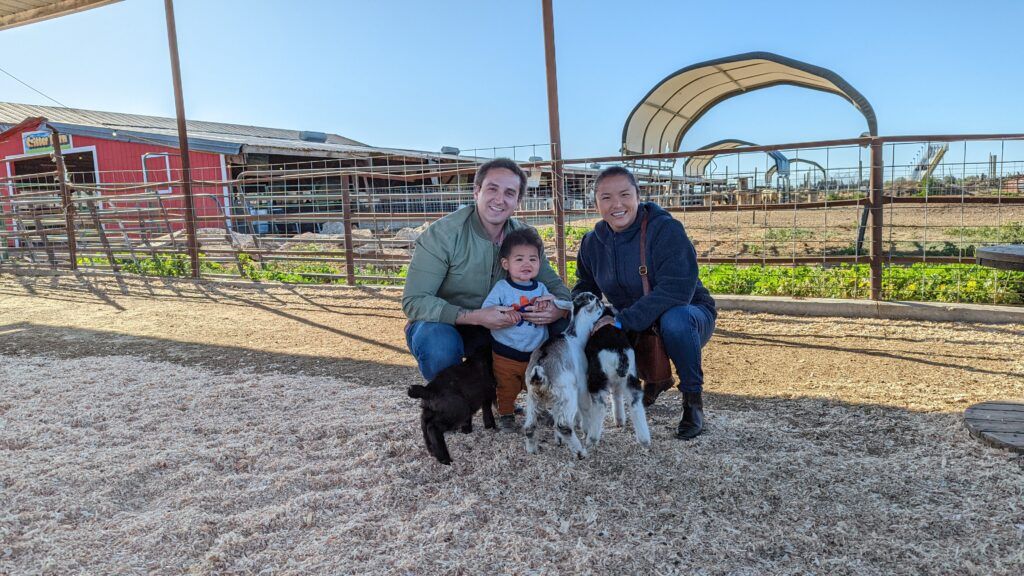 Are You Ready To Work Your Ass Off to Earn Your Lifestyle?
Are you tired of the daily grind? With a laptop and an internet connection I built a small website to generate income, and my life completely changed. Let me show you exactly how I've been doing it for more than 13 years.
The best dental hygienists are optimistic, empathetic, and confident, with great interpersonal and communication skills. Because they're in charge of keeping patient records, they're also detail-oriented, good at solving problems, and flexible enough to deal with the day-to-day changes that happen in busy dentist offices.
Research shows that 57% of dental hygienists are extroverted, although surprisingly, the largest group of hygienists, at 18%, are ISFJ personality types on the Myers Briggs test. ESFJ, ESTJ, and ISTJ also made up a significant number of hygienists in the United States. These personality types cover the people-pleasers, caregivers, teachers and leaders, and people who like to live by the rules.
Dental hygienist careers are often seen as great jobs because they don't require a college degree and they're generally low-key low-stress jobs. Dental hygienists are in charge of cleaning patient's teeth, looking for signs of disease, educating people about oral hygiene, and keeping patient records. These jobs are generally office jobs that can provide steady, consistent work during the daytime, which makes this career a great opportunity for mothers and other people looking to get back into the workforce after some time away.
Do Dental Hygienists Make Good Money?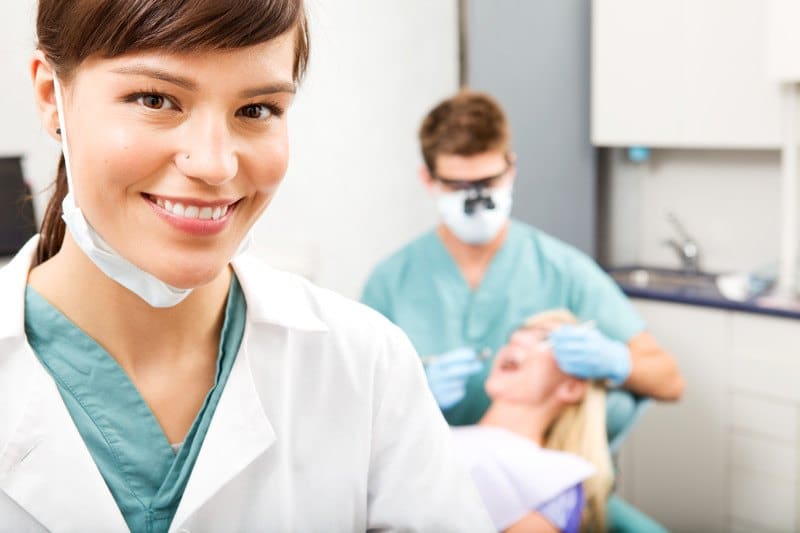 What's The Median Salary For Dental Hygienists?
In 2019, the median pay for dental hygienists was $76,220 per year or $36.65 per hour. There's some variation in the pay scale, though. The lowest-paid ten percent of dental hygienists in the nation make less than $53,130 per year, and the highest-paid ten percent make more than $103,340. Those working in government earned a median annual salary of $60,390, while those working in dentist offices earned a median of $76,510 per year.
The industries that dental hygienists work in effect the pay range, too. Dental hygienists working with insurance agencies and brokers can earn an average annual salary of $84,460. In the offices of health practitioners who aren't dentists, they can earn an average annual pay of $81,400, and they can earn an average of $79,040 if they work for management companies.
The pay range varies from location to location across the country, as well. The top five paying states are Alaska, California, the District of Columbia, Washington, and Oregon. In Alaska, dental hygienists earn an annual average salary of $114,790. In Oregon, they earn an average of $87,270 per year. The top-paying city in the United States is Santa Barbara, California, where dental hygienists can earn an annual average salary of $140,150.
Contrast this with rural Connecticut, where they earn an average of $63,490, or the lower peninsula in Michigan, where they earn an average of $59,470 per year.
According to PayScale, experience impacts the amount of money a dental hygienist can make, too. Those who are just starting out generally make around $30.69 per hour, while they can make $35.30 per hour with 5-9 years of experience. Dental hygienists with 20 or more years of experience can expect to earn around $36 per hour.
Dental hygienists who want to earn more money have a few different options to consider. Besides moving across the country—which comes with the risk of an increased cost of living—they can try to lateral into other types of industries that pay more. This could include going to work for a dental insurance company or management company.
How Do Dental Hygienists Make Money?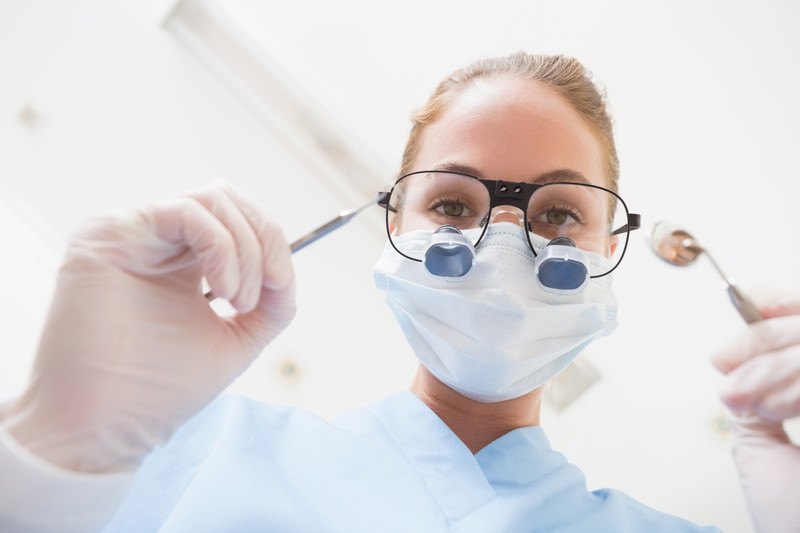 One nice thing about dental hygienist careers is that they're steady, usually with 8-hour days. Many dental hygienists only work three or four days a week, and schedules can be flexible enough to work around family schedules.
Dental hygienists work as part of a team alongside dentists and dental assistants. They can have several responsibilities ranging from taking X-rays of patient's mouths to cleaning plaque off teeth, starting treatments for gum disease, and teaching patients about oral health.
A typical workday begins about a half-hour before the office opens. The dental hygienist reviews the charts of the patients she'll be working with that day to see if there are any issues to watch out for. Then she meets with the dentist and dental assistants so they can coordinate efforts throughout the day and provide the best service they can to the dental patients coming in. When the meeting ends, the dental hygienists set up their treatment rooms. This can include making sure the room is clean, supplies are stocked, and the instruments are set out for work with the first patient.
During a workday, a dental hygienist typically works with about one patient every hour, although some patients require an hour and a half to two hours. Due to the risk of infectious diseases, they wear protective clothing, including safety glasses, gloves, and face masks.
Most dental hygienists are eligible for overtime pay. However, many dental hygienists only work part-time. They may also work for more than one dentist office, because dentists may only require the services of a dental hygienist a few days a week.
There are a few professional organizations to support dental hygienists. These include the American Dental Hygienists Association and Registered Dental Hygienist, a union that negotiates issues such as sick pay and salary increases.
Do Dental Hygienists Have Good Job Satisfaction?
According to U.S. News, dental hygienist careers ranked #1 in the Best Healthcare Support Jobs category. This career also ranked #24 in the 100 Best Jobs category. Several factors were rated on a scale of one to ten, with the overall score falling at 7.1. The salary was ranked at 6.8, future growth at 4, and stress at 6. Job market and work-life balance both ranked a 10 out of 10.
In a similar survey, PayScale reported that dental hygienists have a job satisfaction rating of 4.05 out of 5. The hygienists who participated in this survey reported enjoying interacting with patients and teaching people how to take care of themselves.
Owl Guru reported that 79% of dental hygienists were satisfied with their jobs, and 78% found that their jobs were meaningful. The pros list for working as a dental hygienist was relatively long.
Pros:
Dental hygienists have flexible schedules with regular 8-hour days and usually have relatively short work-weeks of just 3-4 working days.
For jobs that don't require a college degree, dental hygiene careers pay relatively well.
Dental hygienists tend to enjoy interacting with patients, and they find the oral education aspect of the job rewarding.
Cons:
The risk of catching infectious diseases is real and maybe more pronounced now that the world is experiencing the Covid-19 pandemic.
Dental hygienists who want to work full time may have to work for two dentist offices rather than one.
Dental hygienists may have to work with unruly children or fearful patients, and they may have tight time constraints.
Overall, dental hygiene careers are stable, fun jobs that pay well. However, there are some tradeoffs for that stability, because it can be hard to branch out into other careers that pay more than this one.
What Are The First Steps To Becoming A Dental Hygienist?
The requirements for dental hygiene careers vary from state to state. While bachelor's degrees and master's degrees aren't typically required, many states expect dental hygienists to get an associate's degree.
Programs typically take around three years to complete. Courses include classes covering topics such as biology, medical ethics, periodontics, and anatomy. Besides classroom learning, dental hygiene associate degrees also require laboratories and clinical practice.
These degrees are often offered through local technical schools or community colleges. Large universities can offer dental hygiene programs, too. Some of the best colleges with associates' degrees in dental hygiene include the University of Michigan in Ann Harbor, Michigan; New York University in New York, New York; and the University of Southern California in Los Angeles, California.
With Covid-19 cases spiking again, dental hygiene students might prefer online courses to on-campus programs. There are several good online options they can choose from. These include the Oregon Institute of Technology, Ohio State University, Minnesota State University, Southern Illinois University, and the University of Texas Health Science Center.
Many of these online programs offer full bachelor degrees for students who are interested. While bachelor degrees aren't a requirement, they do give a competitive advantage in the workforce, and they prepare dental hygienists for more opportunities for teaching oral health in schools and communities.
Every state has its own licensing requirements for dental hygienists. Most states require an associate or higher degree before a dental hygienist is allowed to take the licensing exam. The licensing exam can include both written questions and a clinical evaluation. Continuing education requirements are usually necessary to keep a dental hygiene license up to date.
Dental hygiene students seeking internships can watch their local job boards for opportunities. They might also find scholarships ad internship openings through the American Dental Hygienists Association.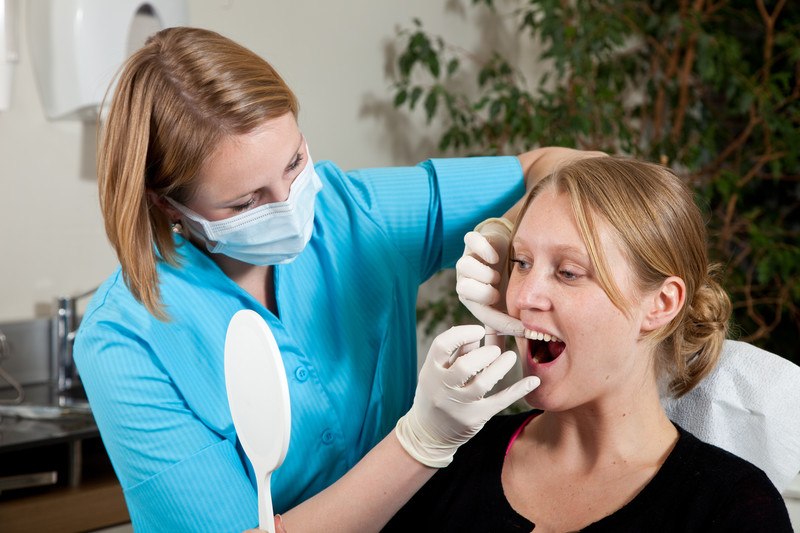 Do Dental Hygienists Make Good Money?
Generally speaking, dental hygienists are fun, outgoing people who are caring, empathetic, and kind. They enjoy working with the public, including educating others about the best oral healthcare practices, and they can help get issues like gum disease under control, so their jobs can be emotionally rewarding.
But do dental hygienists make good money?
The answer is yes, they do. With a median annual salary of more than $76,000, dental hygiene is one of the highest-paying careers that doesn't require a bachelor's or master's degree. The job satisfaction is also reported as very high. Dental hygiene might be the perfect job for anyone who wants to make decent money, avoid exorbitant student debt, and be happy at work, too.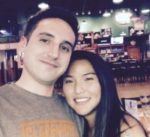 Nathaniell
What's up ladies and dudes! Great to finally meet you, and I hope you enjoyed this post. My name is Nathaniell and I'm the owner of One More Cup of Coffee. I started my first online business in 2010 promoting computer software and now I help newbies start their own businesses. Sign up for my #1 recommended training course and learn how to start your business for FREE!