One of my friends in the neighborhood is one of the most creative people I've ever seen. He can draw, he creates beautifully woodworked boxes, and he sings. Even more importantly, he records, mixes, and produces his own music in a small recording studio in his house.
This friend is an amateur audio engineer—a person who can produce a great performance recording using the right tools—as well as a performer.
Trained audio engineers, on the other hand, work only with the mechanical aspects of the music. They balance, adjust, and equalize sounds. The assist record producers and performers in creating the best recordings possible.
According to the Personality Database Community, audio engineers have a good chance of being an INTP personality from the Myers-Briggs personality test. Another good fit for this job is the personality of ISTP.
INTP personalities are the thinkers and the feelers of the world. ISTP personalities are the masters of all trades. Both personalities include people who are detail-oriented. They also like creating things. ISTP personalities often go for engineering jobs, as well as air traffic control positions, emergency room doctors, and carpenters. INTP personalities are very logical people. They make great forensic scientists, physicists, mathematicians, and computer programmers.
People who can dissect sounds the way audio engineers do may come to this field simply because it's a unique and rewarding way to use their intellectual skills.
Do Audio Engineers Make Good Money?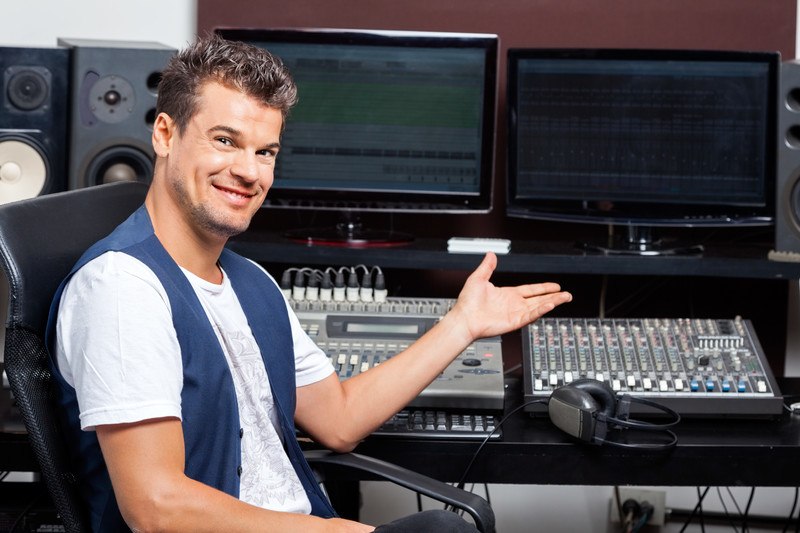 What's The Median Salary For Audio Engineers?
The Bureau of Labor Statistics describes audio engineers as broadcasting and sound engineering technicians. In 2019, these careers, as a group, had an annual median pay of $45,510, or $21.88 per hour. The highest-paid ten percent of them made more than $86,890, while the lowest-paid ten percent made less than $24,930 per year. Sound engineering technicians alone had an annual median pay of $54,740.
The economic data for sound engineering technicians varied from state to state. The top paying state for this occupation was Connecticut, where sound engineering technicians make an average of $95,030 per year. Connecticut was followed by New York at $79,400 per year and California at $79,240 per year. The highest-paying metropolitan area was Los Angeles, where sound engineering technicians make an annual average of $81,220.
Contrast this with areas like Asheville, North Carolina, where they make an average of $40,880 per year. In Salt Lake City, Utah, sound engineering technicians make an annual average of $27,660.
Pay can vary by industry almost as much as it does by location. The top paying industry for a sound engineering technician to work in is in the motion picture and video industries, where they earn an average of $86,250 per year. In sound recording studios, they earn an annual average of $65,790 per year, and as independent artists, they make an average of $46,770 per year.
Experience makes a difference, too. According to PayScale, an inexperienced audio engineer just entering the field can expect to make around $14.83 per year. At about five years into an audio engineer career path, the engineer can earn around $19.45 per hour, and they earn around $22 per hour when they have more than 20 years of experience.
PayScale also offers some interesting insights into how audio engineers can boost their income potential. Gaining video editing skills can boost their earning potential by 61%, while technical service skills and product management skills bump it up by about 2% each.
How Do Audio Engineers Make Money?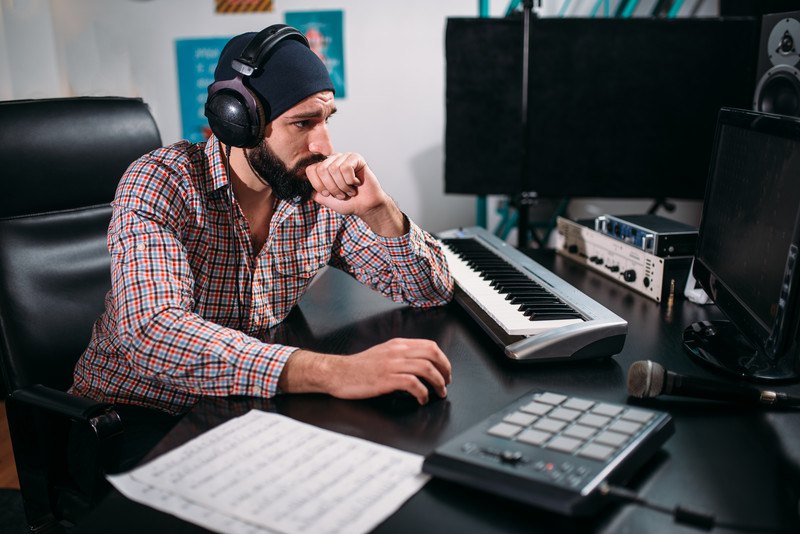 Sound engineering technicians have a variety of tasks to perform each day. A typical day could include activities such as setting up and taking down audio and visual equipment, recording speech or music, and operating complex equipment and software packages to monitor and adjust sounds.
They can also synchronize sounds with video images, convert audio and video files to digital formats, and install audio or visual equipment in companies such as hotels, offices, and schools, where presentations are made or performances are held.
Audio engineers are also responsible for helping with the upkeep of expensive equipment. If something breaks, they need to be able to troubleshoot it and resolve the issue in order to continue on with their other tasks.
Audio engineers usually work full-time. They also often work evenings or weekends. This is because they often need to attend to the audio equipment at the weekend or evening performances. They also might work for a radio or television station, which generally runs 24 hours a day, so they may have late nights or early morning shifts.
Sound engineering technicians working in the motion picture industry may have even crazier schedules because there are a lot of deadlines to meet when working on a movie.
Audio engineers who work more than 40 hours per week are eligible for overtime. There are also a number of helpful organizations they can join, including the National Association Of Broadcast Employees And Technicians and the International Brotherhood Of Electrical Workers. Audio engineers can also get help from IATSE, a union that supports workers in the entertainment industry.
Do Audio Engineers Have Good Job Satisfaction?
A survey run by PayScale shows that audio engineers rate their job satisfaction as very high, with 3.8 out of 5 stars. This was echoed in a U.S. News survey, which ranked sound engineering technician careers as #8 in the category for highest paying jobs without a degree and #4 in the category for best creative and media jobs.
Overall, audio engineers ranked their job satisfaction as 5.1 out of 10 stars. The rankings for subcategories varied. Future growth only ranked at a 2, while salary ranked at 5.8. Both job market and stress ranked 6 stars, and work life balance ranked 8. In an independent comment section, audio engineers listed job flexibility as above average.
According to Owl Guru, people who like practical, hands-on work could enjoy a job as an audio engineer. It's also not too difficult to get into this career, and it's great for people who like to work independently and work indoors.
Owl Guru's survey indicated that 76% of sound engineering technicians had high job satisfaction. However, only 42% of them thought that their jobs were meaningful or helped make other lives better in some way.
There are some definite tradeoffs in this career. For example, the schedule is full-time, but it can require long hours. It's a job that needs focus and concentration, so the audio engineers have to be able to work independently. That can be a plus unless they need or want more human interaction at work.
Pros:
Audio engineers get to work independently but still be part of a team working on a full creative project.
The job satisfaction is typically very high.
This career is relatively easy to get into, and it pays well.
Cons:
Although flexibility can be a plus, audio engineers often have to work evenings and weekends or long hours in order to meet a deadline.
People who like to work outdoors or have a lot of variety in their jobs wouldn't enjoy this type of position.
Compared to many other jobs, this career isn't as high on the scale for finding meaning and purpose at work.
What Are The First Steps To Becoming An Audio Engineer?
People who want to become audio engineers need to finish high school or its equivalent, and they generally need a postsecondary certificate or award. These are generally non-degree programs that students can take several months to a year to complete. Some related jobs may require an associate's degree.
Coursework includes mathematics and science classes such as physics, electronics, and computer sciences. Students also dive into plenty of hands-on classes where they become familiar with audio-visual equipment and how to use it.
The technology that audio engineers use is always changing. This means there will likely be a lot of on-the-job training for new audio engineers, as well as continuing education requirements to help them keep pace with the industry.
It's not a requirement to become licensed, but audio engineers can further their careers by getting certifications in specialized areas. These certifications generally require passing exams. Both the Society of Broadcast Engineers and the Audiovisual And Integrated Experience Association offer certifications that can help boost an audio engineer's career.
High school students who are interested in becoming audio engineers should consider attending schools that have great computer science and electronics programs. Some of the best include Full Sail University, SAE Expression College, and Belmont University.
Besides on-campus options, there are some online learning programs that can help audio engineers get a great start or continue their education. Udemy is a top choice, as is PluralSight, Lynda.com, and Masterclass. The difficult part about taking courses online is that students must invest in their own equipment to practice on, and that can get expensive.
Having a little bit of experience in the industry can be very helpful when it comes time to find a job. People who are interested in this career could get some hands-on training by volunteering to help in the sound booth for high school games and assemblies or similar events.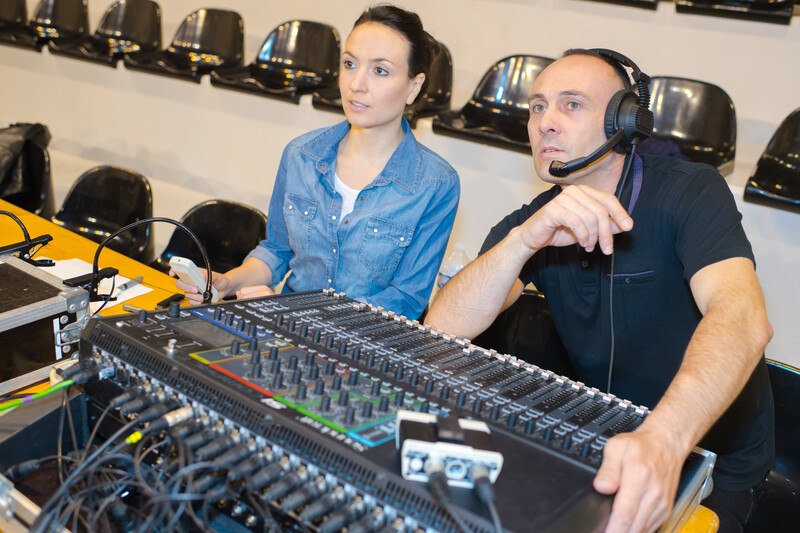 Do Audio Engineers Make Good Money?
Audio engineers take care of the mechanics and technical aspects of recording sounds for performances, speeches, audio books, and other presentations. It's a job they can do independently, and they don't need to invest a lot into education to build a good career.
But do audio engineers make good money?
The answer is yes, they do. Audio engineers have an annual median income of more than $45,000. Their job satisfaction rating is around 76%, too, which could make this career a difficult opportunity to pass up.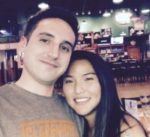 Nathaniell
What's up ladies and dudes! Great to finally meet you, and I hope you enjoyed this post. My name is Nathaniell and I'm the owner of One More Cup of Coffee. I started my first online business in 2010 promoting computer software and now I help newbies start their own businesses. Sign up for my #1 recommended training course and learn how to start your business for FREE!