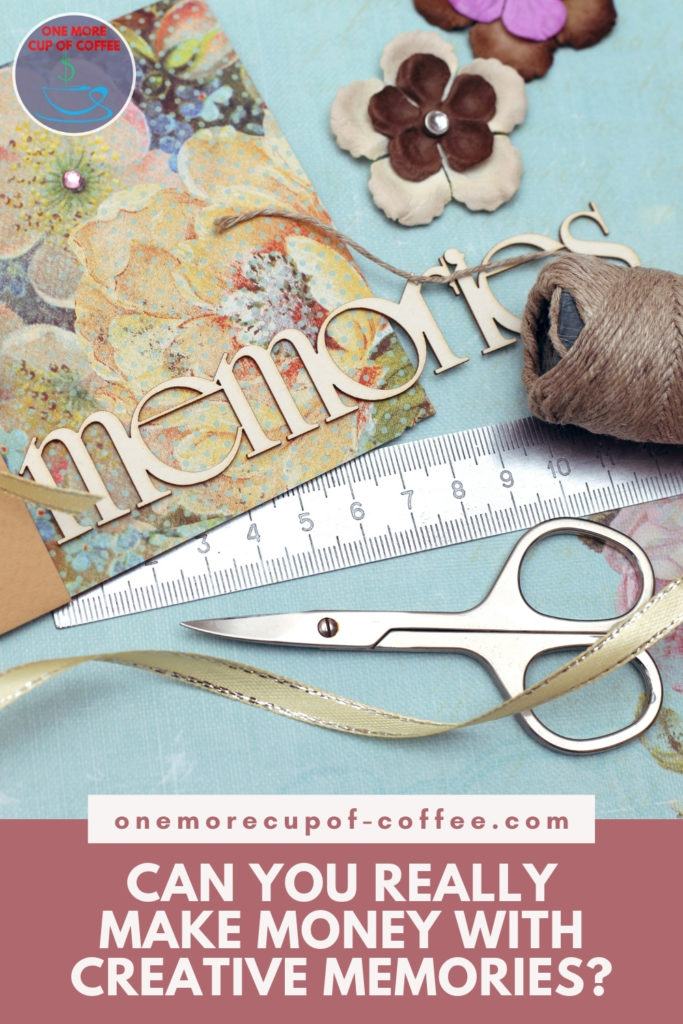 Creative Memories is one of the most popular arts and crafts MLMs, while also being very well known overall. It was one of the early companies to promote scrapbooking and is a key reason for how popular scrapbooking has become.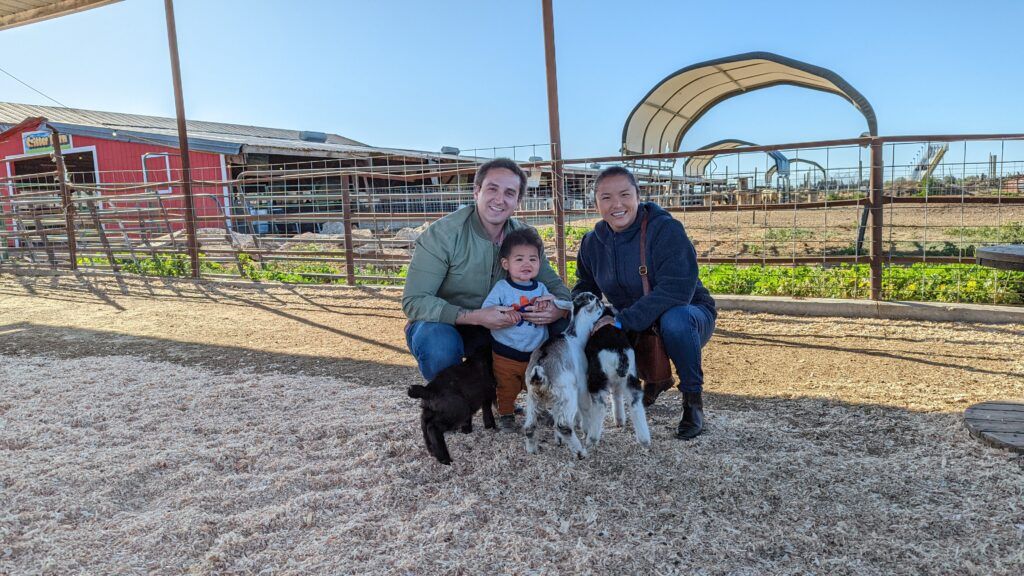 Are You Ready To Work Your Ass Off to Earn Your Lifestyle?
Are you tired of the daily grind? With a laptop and an internet connection I built a small website to generate income, and my life completely changed. Let me show you exactly how I've been doing it for more than 13 years.
The emphasis on crafts means that customers need to regularly come back for more products, giving consultants a potential edge. Creative Memories also markets their products well and regularly comes out with new designs to keep people engaged. The crafts industry is also huge – as many people love crafting on their own or with friends.
As for Creative Memories itself, there is good news and bad news.
On the good side, the company has been around for quite some time. Their products are desirable and continue to be popular, even though they are more expensive than some competitors.
One concerning aspect is that the company has been through multiple leadership and direction changes. While it's encouraging that the company has stayed active and successful throughout this time, long-term stability isn't certain.
Two Ways To Make Money With Creative Memories
As an MLM, Creative Memories offers two distinct ways to earn money. One is by selling the products directly, while the other focuses on team building. Anyone building a team will generally need to sell some products too, but the balance between sales and team recruitment can vary dramatically.
In this review, I'll be examining each of these areas and then giving my opinion on whether you can reliably make money with Creative Memories.
Make Money From Product Sales
Creative Memories is a well-known company, specializing in scrapbooking and all of the related materials. This includes a variety of product types, like stickers, embellishments, and cutting systems.

Some of their products are themed so that multiple items can be used in a single album or project. There is also a decent selection of colors and styles to choose from. Many of these vary over time.

Many products from Creative Memories are fairly inexpensive, often costing less than $10. This is low enough that people would consider these as impulse purchases, rather than spending a long time thinking whether or not they should buy them.

The more expensive items tend to be those that are reusable in some way. Customers are likely to view such products as investments for their crafting, so the higher price may not be a problem.
The products themselves also tend to get good reviews, with people using them for a wide range of different projects. For example, many Pinterest boards offer scrapbook layout ideas, which can often be achieved using the products from Creative Memories.
The company has also been in this business for decades, so they do have a good handle on what works and which products are popular among customers.
Another advantage is that many of the products are related to one another. This is appealing for anyone who scrapbooks, as the elements should pair well together.
Additionally, some of the products are unique to Creative Memories. This means that you probably won't find the same patterns elsewhere. This is an advantage that sellers for Creative Memories can highlight.
That being said, there are many similar products already on the market. After all, scrapbooking is a popular hobby and there is no shortage of different items. Some of those are also cheaper.
For example, most of the sticker packs from Creative Memories are around $8. That's not an uncommon price and I've seen similar examples in physical stores. Nevertheless, you can also find much cheaper sticker sets with a little shopping around – and some people won't be willing to pay $8 for a small selection of stickers.
Before we finish with the products, there are two interesting types to mention. The first of these is the digital-only items, like the collection below.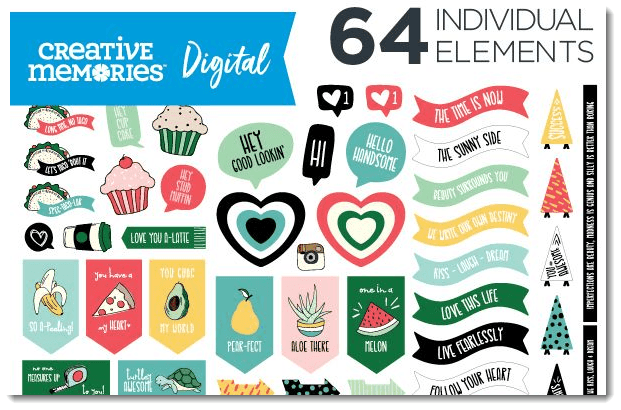 These are inexpensive sets that give you various digital elements that you can use. It's a clever idea, as many crafters do use technology. This type of product is fairly rare among competing companies, so that's another bonus.
Creative Memories also sells predesigned albums. The product line works well for people who want a personalized item, but don't have hours to spend making one. Again, this is a more unusual product type and it helps Creative Memories to stand out.

At the end of the day, the products are appealing to the right audience. The biggest limitation is simply that they're not unique. As a result, you may need to convince potential customers that what Creative Memories offers is more appealing than competing companies.
Such an approach is likely to be easier for some people than others. For example, if your friends and family members don't currently scrapbook and/or are on a tight budget, then your chances may become lower.
Make Money Building A Team
Building a team is often considered the next income step with any MLM. Having a team increases your earning potential, as you can make money from the success of your team members.
The compensation plan for Creative Memories has been through multiple changes. The current version is incredibly simple for an MLM.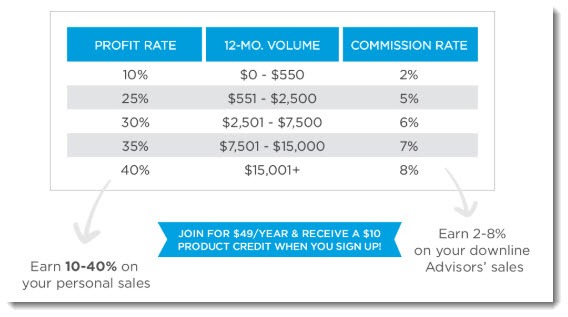 Under this plan, the percent profit from sales and commission from team members is based only on a 12-month volume. This volume measurement is based on annual order volume, from you and all your customers.
There's more good news too. Unlike most MLMs, Creative Memories doesn't have a minimum order or sales amount each month. Members just need to pay a $49 fee each year to stay active, which isn't horrible.
This style means that the pressure on distributors is much lower than with other companies. There is also less chance of losing money.
Of course, there are limitations too. One is that you start at a 10% profit rate on sales. That's very low, especially when many products cost less than $10.
Because of the fairly simple plan, distributors for Creative Memories don't need to focus on specific team size or structure. Even so, a larger team will mean increased income.
This is where the process becomes more difficult, as recruiting team members is more challenging than it first seems. Getting those team members to remain with Creative Memories and make a decent number of sales is more complex still.
As for actually making sales, you can do so in person or through a replicated website. You don't need to buy inventory for either approach, although you may want some of the physical products to showcase to potential customers.
Having a website is the most powerful angle, as you can reach a wider audience. Even so, your website will be the same as every other member's. This means that it won't rank in search engines and could be difficult to promote.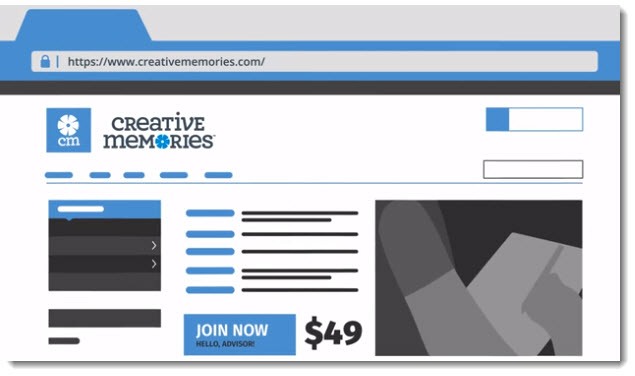 You could actually sell the products on a wider scale if you wanted to by building your own marketing website and using that to promote your Creative Memories site. Likewise, you can use places like Pinterest to drive traffic, especially as scrapbooking is such a popular theme on there.
The limitation with angles like those is that you have to figure them out yourself. Creative Memories doesn't provide much training for online success.
Can You Generate Reliable Income With Creative Memories?
The Creative Memories Review
The simple answer is yes, you can make money with Creative Memories. Making reliable income would be possible too.
The biggest question to ask yourself is whether you can make enough sales. This is something to seriously think about. Creative Memories might have decent products, but that feature isn't enough to guarantee that people will buy them.
Now, Creative Memories does many advantages. The company itself has a good reputation, the products are decent and scrapbooking remains a very popular hobby, with many people spending large amounts of money on it. All of this should mean that you can make sales.
The structure also works exceptionally well and means you have to rely less on a team than with a conventional MLM. There are still challenges and the biggest one of these is competition.
Scrapbooking is a huge field and the products are everywhere. For example, stores like Walmart, Kmart, and even Meijer all have surprisingly decent selections of scrapbooking supplies.
That doesn't even count places like Hobby Lobby who specialize in crafts. Many online stores focus on scrapbooking specifically and others that offer scrapbooking supplies.
The problem is, the products from Creative Memories aren't that unique, not in an industry that is already saturated with options.
Sure, you can convince people to buy by showing off your own scrapbooks and even by throwing scrapbooking parties. This might be an effective approach, with the right audience, but do be aware of the competition.
Most of your income potential comes from developing a team and from consistent sales and/or purchases within your team. Anyone trying to go it alone will have much lower income potential.
On another note, Creative Memories isn't a new company. In fact, there are already many people actively selling the products, both online and in local communities. Many of the products have even found their way onto Amazon and eBay, even though distributors aren't meant to be selling in that way.
All of this just serves to further increase the competition. So, even if your friends and family are interested in Creative Memories products, there are countless places that they can go to buy them.
Even if you do make money from Creative Memories, you're never running your own business. You depend on them entirely. You could easily lose everything you've built if Creative Memories stopped trading or went through yet another leadership change.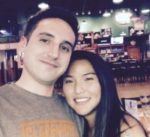 MLM Critic & Author: Nathaniell
What's up ladies and dudes! Great to finally meet you, and I hope you enjoyed this post. I have to be honest though. I'm not a big fan of MLM. Tried it. Hated it.
Affiliate marketing is cheaper, faster, and easier. See for yourself and join millions of other successful affiliates generating income from their blogs!
No inventory. No fees. No recruiting. 3 BILLION potential buyers online.
Reader Interactions