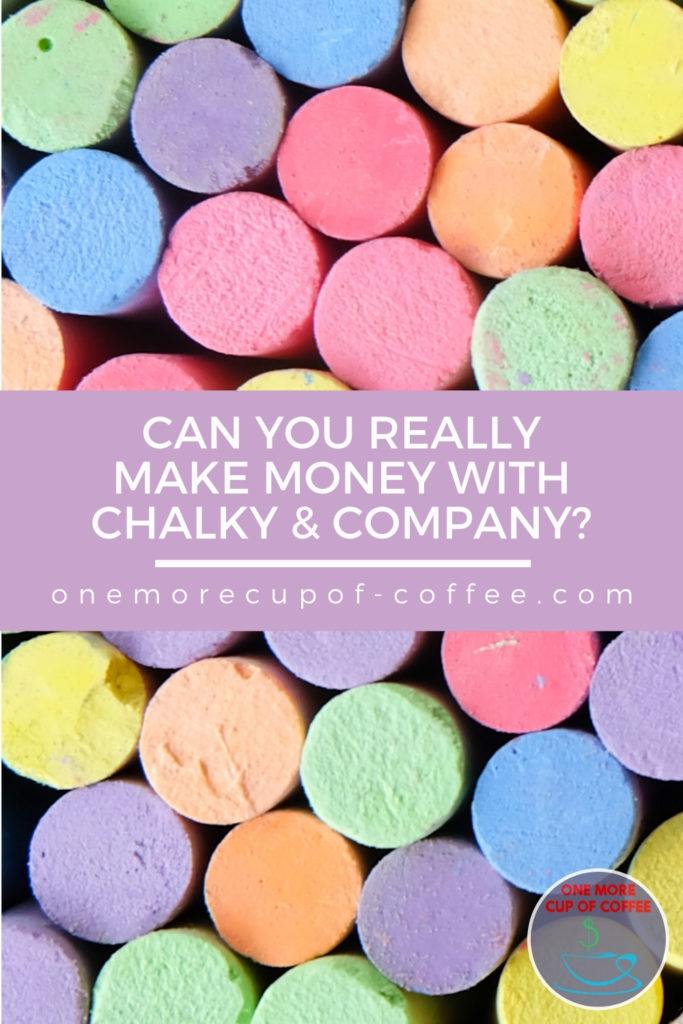 Like many other organizations, Chalky & Company operates in the arts and crafts field. This is no surprise either, as the crafts industry is incredibly successful. Some estimates place it at being worth around $44 billion.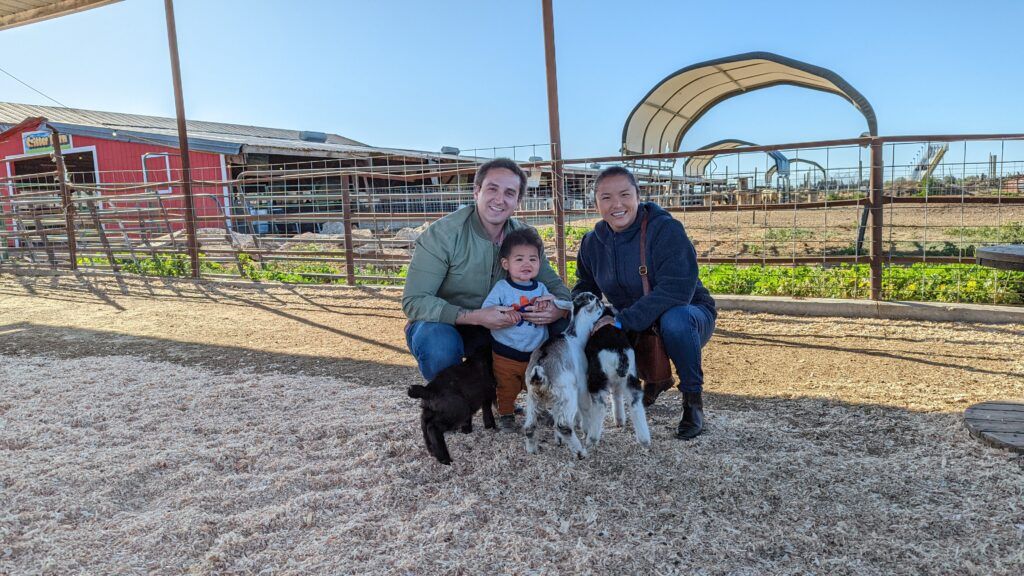 Are You Ready To Work Your Ass Off to Earn Your Lifestyle?
Are you tired of the daily grind? With a laptop and an internet connection I built a small website to generate income, and my life completely changed. Let me show you exactly how I've been doing it for more than 13 years.
That's an impressive figure for a field that mostly sells low priced products. The appeal may be partly linked to a sense of ownership. Customers aren't just purchasing a product – they're using their purchases to create something unique.
Joining a craft MLM might sound a little odd, as there are so many places to buy craft materials from already. Even so, the MLM style does offer some advantages to the craft field. One of these is that an MLM helps to promote the social side of crafting. Some provide the chance for customers to learn how to craft as well. Chalky & Company takes full advantage of both those angles.
Chalky & Company also has distinctive products. These rely on chalky paint and related styles. While the style isn't entirely unique, it is unusual enough to increase your chances of making sales.
Two Ways To Make Money With Chalky & Company
Chalky & Company is an MLM, so it follows a familiar style. This includes offering two different ways to earn. The first is simple, sell the products and earn a commission from each sale.
Doing so might work for side income, but real success comes from the second angle – building a team. In fact, most major MLM success stories come from people with large teams.
The catch is that product sales and team building are both more difficult than they first seem. This is why I use the end of this post as a place to look at whether you can make a reliable income through Chalky & Company.
Make Money From Product Sales
Chalky & Company has its own angle on the arts and crafts field. They focus on decor for around the home, along with restoring furniture and related areas. The idea seems to be to create crafts that can be used or displayed in some way.
Distributors for Chalky & Company earn between 25% and 30% commission on sales. This is a pretty good commission rate and would help you to earn money.
A key part of the product ranges is crafting kits. These mean that people can get involved in crafting regardless of their knowledge or skill level. The image below is one example, even though it does not show the contents of the kit.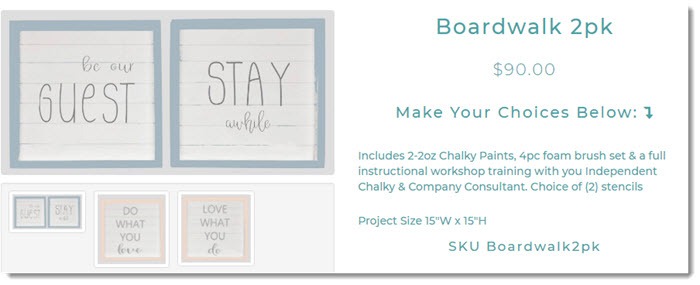 The style is appealing. There aren't many craft companies that offer kits that are this comprehensive. The finished art also makes a good talking point for promoting sales.
One interesting aspect is the price. The kits aren't incredibly expensive for what people receive and the price is high enough that you should get a decent commission from sales. Still, some customers are likely to find the kits too expensive, especially as they still have to make the finished product themselves.
There are other products too, like stencils, embellishments, glazes, stains, and hardware. These are less expensive and provide crafters with much more flexibility.

We also need to talk about chalky paint and Painters Powder. The powder can be added to any brand of latex paint to create a naturally chalky appearance. The chalky paint creates a similar appearance in a simpler manner.

One of the key selling points of the powder is flexibility. For example, the powder can be used for both small and large projects. The consistency can also be changed by varying the amount of water added. Doing so then alters the way that the paint looks.
Along with flexibility, the powder is popular for how easy and safe it is to use. This would make it a good choice for families trying to limit exposure to chemicals and those who want family projects that don't involve much work.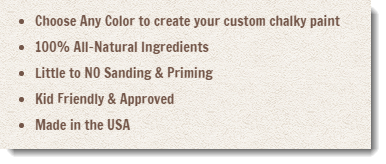 For that matter, chalky paint is popular for precisely this reason. It can be used on most types of surfaces with little to no prep work. The popularity is why so many brands have produced chalky paint of their own.
The chalky style can be seen across the various crafts that Chalky & Company provides. This helps the crafts to stand out and is a good selling point.
In concept, the idea sounds like fun. There is no shortage of interest in arts and crafts, with many families turning to DIY projects to make their homes more interesting. You can see this on Pinterest too, with many different ideas out there. Chalky & Company fills a gap in this field too – helping to make DIY more accessible and easy to understand.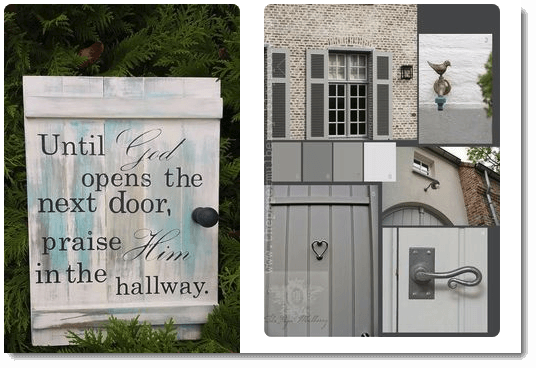 Even so, there are some issues. For one thing, most of what Chalky & Company offers isn't that unusual. You could often find similar products by looking at Hobby Lobby or similar stores.
The main item that makes the company stand out is their Painters Powder and the ability to make chalky paint. Being able to create the paint is useful, as it lets people tailor the consistency to whatever project they have at hand.
But, that being said, chalky paint is easy to buy. There are many brands out there that offer it and those products may be less expensive than what Chalky & Company sells.
Overall, the products are fun and there is a significant market. But, they're not unique and they're likely to be overpriced compared to non-MLM companies. It would certainly be cheaper to buy the individual components from stores like Hobby Lobby, rather than choosing the kits from Chalky & Company.
These areas are important to consider, as you need to get people buying the products regularly. Do you know enough people with the money, free time, and inclination for this type of crafting?
Selling Through Parties
While we're on the topic, it's worth talking about how you sell the products, to begin with.
As is often the case, Chalky & Company heavily relies on the party model. Here, members are hosting workshops with friends and family members. These workshops provide a way for the distributor to highlight the various products and make them all seem amazing.

Chalky & Company has its own twist on the approach. Anyone who attends an event must first choose and order a kit through the distributor. The workshops are then an arts and crafts session, with the distributor helping people to make their projects.
The event is a perfect way for distributors to promote the item. If the participants enjoyed themselves and liked what they created, there is a decent chance that some of them will make orders.
The style can also make it easier to reach a wide audience. In particular, events are held at the home of a 'host', who will often be a friend or acquaintance of the distributor.
That host will typically invite the guests, which come from their social contacts. The host also earns bonuses based on the success of the party, so there is an incentive for them to invite as many people as they can.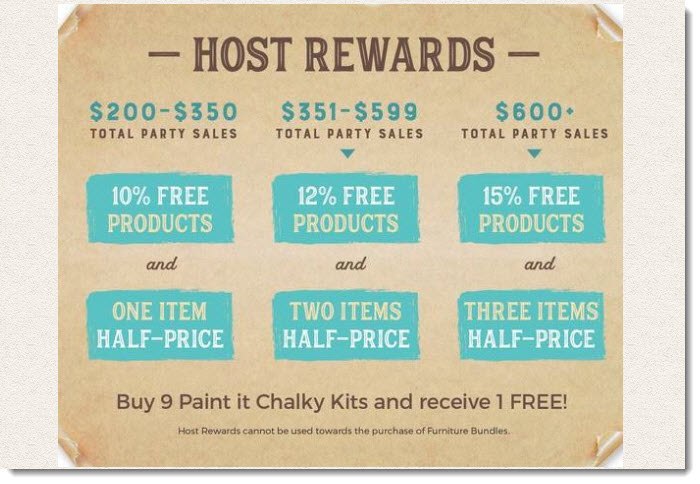 In theory, events like this are powerful and they can work well. There are limitations too. One problem is that people get sick of them fast. Additionally, people tend to have overlapping social circles. This means the same individuals end up getting invited to the events over and over again.
With Chalky & Company, participants also have to buy kits first. This decreases costs for the distributor but it could make it harder to get people to come to the parties. After all, you're getting them to buy a kit before they know whether or not they like the products. That's a tough sell, especially if you're promoting to someone who doesn't like DIY.
Make Money Building A Team
Even with the right audience, you're unlikely to make a decent income from sales alone. As with most other MLMs, Chalky & Company focuses on the idea of team building.
Here, the goal is to recruit people, who then do the same. As your team gets larger and more successful, your income potential increases as well.
A key aspect of doing this is going up through the ranks in the company. Each new rank brings various extra bonuses and chances for income but also has new requirements. This includes the need to sell a certain amount personally and within your team, along with having a specific team structure.
Chalky & Company doesn't provide many specifics about the team structure or the requirements that you need to meet. However, comments from distributors suggest that one of the higher ranks requires $500 of personal sales, along with $1,200 of sales across your team. This requirement may be monthly or perhaps every three months.
Some people are successful in this area but honestly, most aren't. Simply put, building and maintaining a team is hard work. Many people can't even find a single person to recruit and even if they do, most of the people they recruit don't end up being very dedicated.
Even if you do get enough recruits, you have to continue to make sales, as do they. Achieving sales targets can be pretty challenging, especially as you are typically competing against one another to some degree.
There's another consideration too, remaining active. To stay active with Chalky & Company, you need to make at least $150 of sales every 3 months. This isn't a large amount but there is a catch – that $150 has to be from a single month. So, even if you sold $140 worth of product every month, that wouldn't be enough to keep you active.
Now, this requirement isn't excessive and would be relatively easy to achieve. The design also means that you only have to meet the sales requirement once every 3 months. That's pretty good really and means you can have a few bad months without it being a significant problem.
The sales requirement is a little restrictive but it's still better than you will find with many similar companies.
However, there are some other areas to consider.
One is that the sales requirement can pressure people into buying. For example, if you fall short on meeting the $150 goal, you may end up buying a product yourself to make up for it. If this happens consistently, you could lose money. Thankfully, the requirements are low enough that this is unlikely but it is still something to be aware of.
Additionally, there would be some costs involved in hosting the workshops. If nothing else, you'd need a kit of your own to work with. You may also want products to demonstrate and you might provide refreshments, prizes, and the like.
These are all little costs that can add up – especially if you don't get many (or any) sales from some of your parties.
Can You Generate Reliable Income With Chalky & Company?
The Chalky & Company Review
Chalky & Company does have some advantages. The products look good and are unusual enough to get people interested. You're also making a decent commission on each sale, which is always a good thing.
If you have an interested audience, then generating a reliable income is entirely possible.
The main limitation is your chance of making this income. The most successful MLM members are those that build and maintain decent teams. People who don't achieve this normally just end up making a little money on the side.
You're also dealing with a very limited approach to earning money. Sure, you can host parties, sell the products and build a team, but everything you do is for Chalky & Company. Your income is dependent on them. What happens if the company stops trading or a new competitor arrives on the scene?
I don't know about you, but I'd much rather being in control of my own business.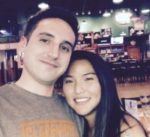 MLM Critic & Author: Nathaniell
What's up ladies and dudes! Great to finally meet you, and I hope you enjoyed this post. I have to be honest though. I'm not a big fan of MLM. Tried it. Hated it.
Affiliate marketing is cheaper, faster, and easier. See for yourself and join millions of other successful affiliates generating income from their blogs!
No inventory. No fees. No recruiting. 3 BILLION potential buyers online.
Reader Interactions