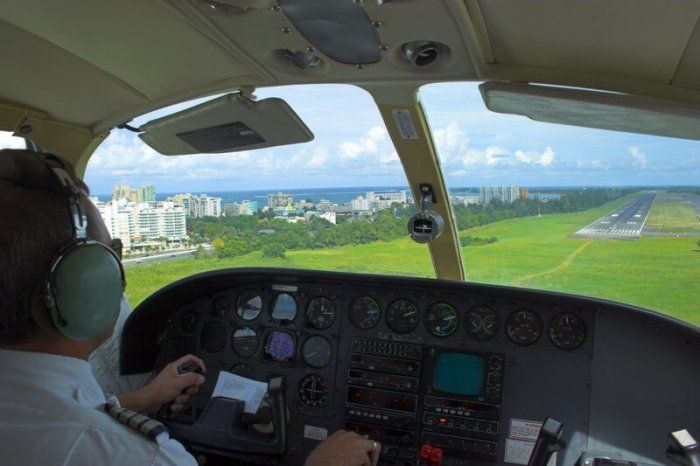 Have you always had a fascination with aircraft and aviation? Love to travel? Has the idea of flying planes always appealed to you? Then the career of a commercial pilot could be perfect for you. It's also an occupation that offers a high paying salary and does not require you to have a college degree.
How more exciting could a job get than flying thousands of feet in the air, with your own life, and the lives of others at stake? Sometimes, jobs that don't require a college degree are more fun than the ones that do! LOL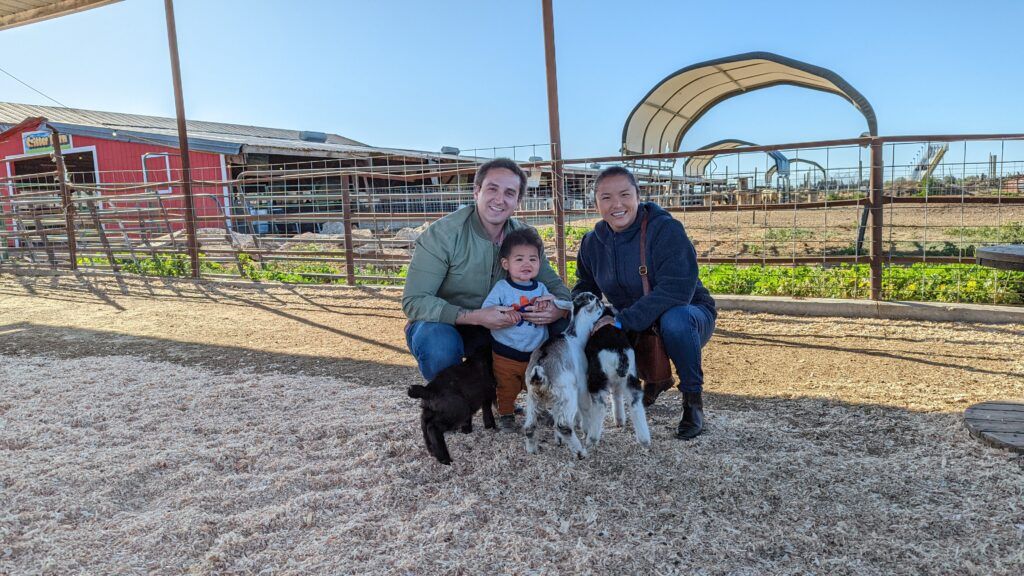 Are You Ready To Work Your Ass Off to Earn Your Lifestyle?
Are you tired of the daily grind? With a laptop and an internet connection I built a small website to generate income, and my life completely changed. Let me show you exactly how I've been doing it for more than 13 years.
It may seem like the only way into a high-paying career and satisfying job is by going to college and studying to attain a degree in a field relating to the job you're interested in. But even with all your student debt piling up, there's no guarantee of a job at the end of it all. Jobs like that of a commercial pilot are proof that there are great paying jobs with equally good benefits for even those of us that don't want to stick around a college campus for four years.
Over the course of the following article we are going to have a more in-depth look at what it takes to be a pilot, and what general salary levels you can expect from this line of work . We will also look at what the job entails and how to become a commercial pilot, as well as benefits of the job and some occupations that utilize similar skill-sets that may also interest you.
What Does a Commercial Pilot Do?
The job of a commercial pilot requires you to fly and navigate airplanes, helicopters, and other aircraft. It can be a challenging job that requires excellent concentration and organisational skills, but is the perfect career for someone with a love of aviation.
The day-to-day of a commercial pilot is varied – it's not just getting an aircraft from point A to point B, but that is a core part of the job, obviously.
There is a great deal of administration and maintenance involved as a commercial pilot as well – it's not all flying. You will need to follow a checklist of pre-flight checks on engines, hydraulics and other systems. Once this has been completed, you must ensure that all cargo has been loaded and that the aircraft weight is properly balanced.
Once everything is up to your satisfaction, you must check fuel stock, weather conditions and flight schedules, reach out to the control tower for takeoff and arrival instructions and take to the sky!
This is the core part of the role. When taking flight, you must start engines, operate the required controls and take to the sky. Once airborne, you must steer – or pilot – the aircraft along the planned route. While doing so you must monitor the engine, keep an eye on fuel consumption and be aware of other aircraft systems during flight.
Once you've arrived at your destination, you must make a smooth landing and then ensure everything with the flight is alright. You may have to immediately prepare for your next flight, so you must begin the process again.
Skills Needed to be a Commercial Pilot
Working as a commercial pilot requires you to be a skilled individual. You'll obviously build upon these skills and traits while working in the job, but there are things that can be ingrained into you that you can develop and improve that will see you excel in the role, some of which are listed below:
Decision Making
Working as a commercial pilot may require you to make decisive decisions when you find yourself in particular situations, and you may not have much time to make them. With this being the case, it is a role that requires you to be a good decision maker.
Organisational Skills
As a commercial pilot you need to be both organised when in the cockpit of your aircraft and when outside it – you need to be acutely aware of where everything you may need is and where to find it, and ensure that everyone working with you has the same attention to organisation.
Analytical and Creative Thinker
As a commercial pilot you need to be both a numbers and a creative kind of person. There's no one or the other – you need to be able to think analytically and creatively, as situations may arise where you will need to use your own judgement while working.
Team Player
As a commercial pilot you need to be a team player because it many aspects of the job you will need to put your trust in the people assisting you with your job. Everything from the maintenance of your aircraft to the take-off and landing instructions of the air traffic controller require you to work as a team.
Big Picture
When flying you will need to be both aware of short term and long-term issues – such as when it comes to fuel consumption, for example. Even though you may be alright for fuel at the beginning of the flight, you should be able to gauge if you will still be alright come the end of the flight. This is just one instance in which pilots need to be aware of smaller details but also the bigger picture.
Communication Skills
Following on from being a team player, you will need excellent communication skills to both verbalize any queries or issues you have, and also be an active and attentive listener so that you're fully up-to-date with all of the information that you will need to know when, before and after flying.
How Do You Become a Commercial Pilot
Do you love flying? The path to becoming a commercial pilot is not an easy journey, so it's crucial that you truly love flying if you are thinking of it as a career.
One thing to seriously consider is that the training and certification can be very costly. Getting your private pilot license (which is the first step) can run approximately $8,000. To earn this private pilot license, you will need 40 hours of flight time as well as roughly triple that number in ground training and book work. After attaining this license, you are able to fly in sunny weather only.
But what if there are clouds? In order to be able to fly in anything other than picture perfect weather, you will need to pass your instrument training. This entails more studying, more practicing, and approximately $5000. Once you have passed your instrument training, you can fly a plane in mixed weather and through clouds. However, at this point you can only fly for yourself and everything you have done so far only applies to single-engine planes.
Getting your commercial pilot license is the next step. You will need to earn private, instrument, and commercial certifications for multi-engine planes. This means more studying, and 250 flight hours. At roughly $120/hour, this starts to add up rather quickly (approximately $30,000). You can find out more about what it takes to get a commercial pilot's licence at the Federal Aviation Authority's (FAA) website.
After getting a commercial pilot license, you are fully qualified. However, with no work experience, finding a job will prove to be quite difficult. Most people in this position choose to become flight instructors in order to gain enough experience to become commercial pilots.
Also to take into consideration is the fact that pilots must pass a physical health exam every year to be able to fly. This is an important factor to consider, as something entirely out of their control can mean they will no longer be fit to fly.
Once you have earned your first job as a commercial pilot, you will begin earning money. Your salary will increase year on year as you gain more experience, so hopefully the money that was invested in gaining the qualifications can be recuperated. Below we have a more in-depth look at the salary of commercial pilots.
Salary and Additional Benefits
Working as a commercial pilot can be a very lucrative career. According to the Bureau of Labor Statistics, the median annual wage for the job as of May 2016 was $77,200 (the median wage is a figure that is determined by finding the figure at which 50 percent of earners make more than and 50 percent make less than meaning it gives a good indication as to what the average salary in the job is).
According to the same source, the lowest earning 10 percent of commercial pilots were making less than $39,430 and the highest 10 percent of commercial pilots were making more than $147,240 per year.
There are several factors that play a part in determining what your salary will be such as how much experience you have, what airline you are working for and the length of the routes that you are flying.
In terms of additional benefits, as a commercial pilot, there are plenty of perks. Many airlines offer generous incentives as a bonus for working for them such as health insurance, dental insurance, sick leave, annual leave, pension contributions and more. Be sure to check with your employer before committing as these perks vary from airline to airline.
As well as getting to fly to either domestic or international destinations as part of their job, airplane pilots get big discounts on personal air travel. Many also enjoy discounts on personal car rentals and hotel rooms through their employers. These benefits can be for life and often extend to other family members. Pilots also enjoy free hotel accommodations when they have to stay away from home overnight. As there are restrictions on how many hours a pilot can work – usually around 1,000 hours – you will be able to schedule your time so you can make good use of these perks!
Pilots also generally don't have to worry about buying work clothes, as airlines provide uniforms free of charge. Pilots typically eat for free or at a reduced rate while in the air or staying in hotels between travel legs.
Similar Occupations
If you are fascinated by the career of a commercial pilot but also open to hearing about other similar jobs, you're in luck – the are plenty of other jobs out there that utilize similar skills sets and also don't require a college degree – jobs like that of an air traffic controller and a water transportation worker.
Air traffic controllers coordinate the movement of aircraft to maintain safe distances between them. Working as a control differs from working as a pilot in that you're helping to guide aircraft's from the ground, and likely many at once.
Water transportation workers operate and maintain vessels that take cargo and people over water. The vessels travel to and from foreign ports across the ocean and to domestic ports along the coasts, across the Great Lakes, and along the country's many inland waterways. Differing from the work of a pilot in that it takes place on the water as opposed to in the air, the work of a water transportation worker is a great career choice for someone with a passion for the sea.
Conclusion
The career of a commercial pilot requires you to be very dedicated to your job and passionate about aviation, but it can be very rewarding and offers an excellent salary. It's also a career that does not require you to have a college degree.
College is a very important part of society but it isn't for everybody. many people don't want to remain in the education system after high school and many simply can't afford the exorbitant costs. This doesn't mean you can't have a great job though – as the career of a commercial pilot proves – so be sure to assess your options before committing to a degree.
I never went to college, and it ended up being the best decision I ever made. Almost a decade ago I learned how to create my first online business, and now I work full time from home. The best part is that I set my own salary, and set my own schedule. If I want to make more money, I work harder. If I want to work less, I just take the day off!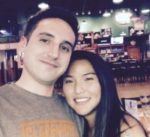 Nathaniell
What's up ladies and dudes! Great to finally meet you, and I hope you enjoyed this post. My name is Nathaniell and I'm the owner of One More Cup of Coffee. I started my first online business in 2010 promoting computer software and now I help newbies start their own businesses. Sign up for my #1 recommended training course and learn how to start your business for FREE!