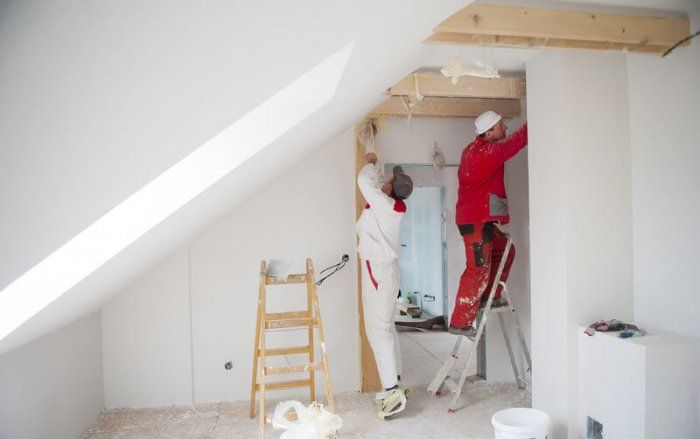 Working as a painter allows you to practice a manual craft that allows you to be creative, giving you the best of both worlds. It's not an easy job, but it can be rewarding to see your work take shape and it is also a high paying job that does not require a college degree.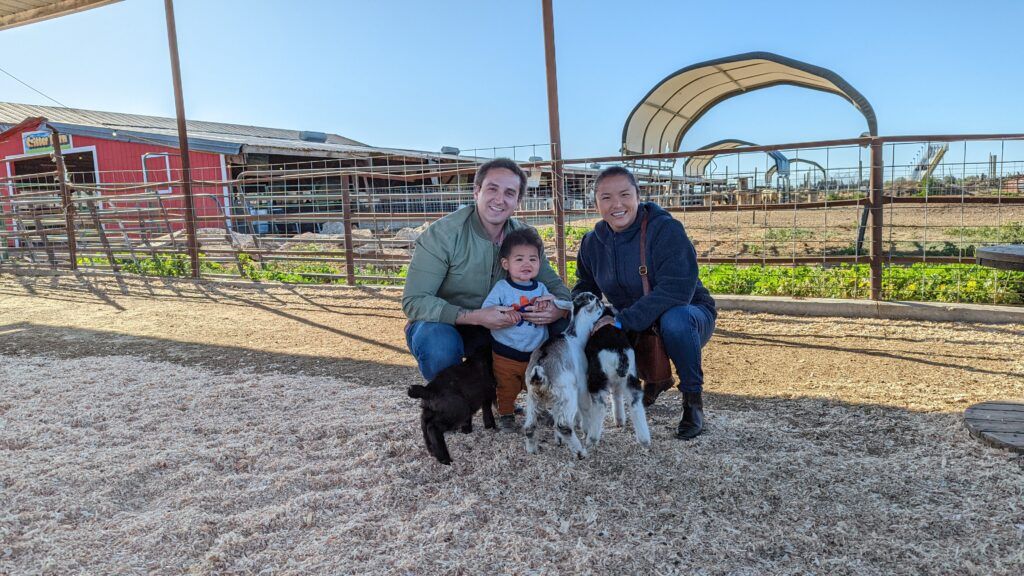 Are You Ready To Work Your Ass Off to Earn Your Lifestyle?
Are you tired of the daily grind? With a laptop and an internet connection I built a small website to generate income, and my life completely changed. Let me show you exactly how I've been doing it for more than 13 years.
College can seem like an obligation these days – it may feel like the only way into a good career, but that isn't the case. There are plenty of jobs out there that don't require you to remain in traditional education, jobs like that of a painter.
Painters apply paint, stain, and coatings to walls and ceilings, buildings, bridges, and other structures. It is a job that can be done both privately and commercially. You may be thinking, "I'm pretty sure painters don't get paid much!", and you'd be right much of the time. However, do not limit yourself to thinking just about having a job painting houses.
Owning your own painting company could be a step in the right direction to earning a good living painting, or specializing in a specific type of painting could be another option. There are many things that need to be painted other than houses, so think outside the box! I was listening to the Dave Ramsey podcast recently and a guy that owned his own custom car painting business was making over $200k per year.
Over the course of the following article we will look to shed some light on some questions that you may have such as do you break into the industry and what is the salary of a painter. We'll also look at the skills required to excel in the job, day-to-day tasks that make up the role, additional benefits and similar occupations that utilize a similar skill set.
What do Painters Do?
A painter – in this case sometimes known as a construction painter as opposed to an art painter – is someone who applies paint, stain, and coatings to walls, buildings, bridges, and other structures. It's a craft that is required all over the world – a building is never truly finished until it has a good lick of paint.
The work of a painter is varied and can be very tough. over the course of a normal day, a painter will need to prepare where they are painting, go about painting it and then tidy up any mess they have made. They go about doing this by firstly covering the floors and furniture of an area they are painting with cloths and tarps to protect surfaces. If it is a populated building, they may need to remove fixtures such as pictures, door knobs, or electric switch covers.
Once this preparation has been done, the painter must then put up scaffolding and set up ladders so that they can reach areas that they need to paint. It's not as simple as just painting though – they must also fill holes and cracks with caulk, putty, plaster, or other compounds to ensure for a even surface that looks natural. Sometimes surfaces may need to be prepared more than just being filled in – they may require scraping, wire brushing or sanding to make for a smooth finish.
Before they apply a drip of paint, a painter must calculate how much paint will be needed by approximating from the area they are in. Depending on the surface, they may need to apply primers or sealers so that the paint will adhere.
Finally, before getting down to the bulk of the work, painters will choose and mix paints to reach the desired colour chosen by them or their client. Once all of this preparation has been completed, a painter can then apply the paint they need using a variety of methods – such as traditional hand brushes, rollers or sprayers.
It's a job with a lot to it, but with experience in the job it becomes second nature and you will become versatile enough to adapt to different painting situations.
What Skills do Painters Need?
Working as a painter is manual craft that requires a lot of creativity and skill. You will develop much of this while working in the job, but there are some skills and traits that will stand to you before entering the profession which have been outlined below:
Aesthetic Sense
Most clients will need you to make at least some judgement calls in your work, and some will directly ask you for advice. You need a strong sense of what looks good – you must also advise clients when you believe their instructions will not work out well. Think of the job site as a work of art, a blank canvas that you can unleash your creativity on.
Detail-Orientated
What makes a good, or even a great paint job is in the details, such as crisp, clean edges, even coats, and well-adhered layers. A small error can subtly but meaningfully alter the look of the room or building. If you're the kind of person who notices and are frustrated jobs not done correctly, it will stand to you while working as a painter.
Communication Skills
To serve a client's needs, you must understand what the client wants. Unfortunately, many people do not know how to explain what they want clearly, so you will have to be able to either draw out more exact instructions or use your judgment to fill in the details. Remember that good communication means hearing and respecting what the client wants, not what you think they should want. You can make suggestions, but the owner of the property always has final say.
Time Management
Working as painter, whether you're working alone or as part of a team, you will likely spend plenty of time working solitarily. It's simply not practical for someone to be keeping track of every brush of paint you do, so you should be able to keep track of the work you're doing and also the efficiency of the manner you're doing it in.
Physical Strength, Stamina and Dexterity
Working as a painter is a job that requires you to constantly be on your feet meaning that you will need to have good endurance capabilities. it's a career that will require you to be relatively physically fit to keep up with the demands of the job, but also good dexterity so that you can provide a good, even coat of paint to your work.
How do you Become a Painter?
As is the case with manual crafts like that of a carpenter or a plumber, painters have to undergo an apprenticeship to learn their trade. Apprenticeships can typically last between 3-4 years, and to gain access to one you typically have be at least 18 years old, have a high school diploma (or equivalent) and be physically able to undertake the work. If you fulfil these criteria then you are set to go.
Apprenticeships teach you everything you need to know about a career in painting – you learn about which colours go together; to use and care for tools and equipment, prepare surfaces, mix and match paint, and read blueprints; learn paint application techniques; characteristics of different finishes; wood finishing; and importantly, safety practices.
You learn these things through on-the-job training while working and shadowing a more experienced painter. It should be noted that Although the vast majority of workers learn their trade informally on the job or through a formal apprenticeship, some contractors offer their own training program, which ultimately shares the same goal of equipping you with the skills and knowledge to excel in the career. There are some certifications that can help you on your path to becoming a painter that also give you a taste for the career before committing to an intensive apprenticeship such as the Home Builders Institute and the NACE International Institute.
Once you have completed your apprenticeship you will be a fully qualified painter and can seek employment either on your own or as part of a painting team. The more experience you have in the role generally defines your salary, so you will see a big pay experience once certification as a painter has been attained.
Salary and Additional Benefits
Working as painter can provide you with a good wage. The median salary for a painter was reported to be $37,570 as of May 2016 (which works out as $18.06 per hour). The median figure is determined by finding the salary that half of all workers in the trade earn more than and half earn less than, giving an indication as to what the average wage is.
The lowest 10 percent of painters were reportedly earning less than $24,860 and the highest 10 percent were earning more than $63,670 per year.
How much money you earn as a painter is determined by a number of factors – how much experience you have in the role, who you are working for/being contracted by and, in my opinion, the most important factor is what region you are working in. In some rural areas, you won't get much money for painting a house. In Silicon Valley? You could probably charge triple the cost of just 50 miles East.
In terms of benefits to the role in addition to the salary, there is of course the aforementioned fact that you do not need to attend college to gain access to the role, meaning you can earn money immediately after leaving high school without having to worry about student loan fees.
Following on from this, one of the biggest benefits is the prospects offered by the role. Every structure and every home will be painted at some point, then painted over and over again. No new building project is complete without the final contribution from the finish trades. While most other trades are important contributors, painters will be forever painting and maintaining the same structure. This makes for excellent job security – there will always be need for paint upgrades.
It addition to regular pay, some in the industry receive commissions, bonuses and incentives tied to production. This is the norm for crew leaders, operation managers and estimators. Today most of the trades offer good income and benefits. Considering the skill shortages predicted in the future, trades will be in demand and compensation is likely to increase.
Similar Occupations
A career working as a painter may appeal to you if you're a hard worker with a flair for creativity, but you may be interested in hearing about other roles that utilize similar skill-sets. Well, you're in luck because there are other jobs out there (that also don't require a degree) – like that of a carpenter and a painting/coating worker.
Carpenters construct, repair, and install building frameworks and structures made from wood and other materials. It's a manual craft with plenty of similarities to that of a painters job, but with more of a focus on building.
Painting and coating workers paint and coat a wide range of products, including cars, jewellery, and ceramics, often with the use of machines. It is perhaps the job most similar to that of a traditional painter, in that what differs is the painting of objects as opposed to buildings.
Conclusion
The work of a painter can be difficult and challenging, but it can also be rewarding. You are constantly on your feet, making it a great role for people who couldn't sit behind a desk, and it is a much-desired position that offers a good salary. It's also a job that you can do without attaining a college degree.
It's not a requirement for you to have a college degree to have access to all good jobs. College isn't for everybody – it costs a great deal of money and it means you'll be staying in the education system for several more years. Be sure to assess your options before committing to a degree because there are jobs – like that of a painter – out there that could be perfect for you.
I never went to college, and it ended up being the best decision I ever made. Almost a decade ago I learned how to create my first online business, and now I work full time from home. The best part is that I set my own salary, and set my own schedule. If I want to make more money, I work harder. If I want to work less, I just take the day off!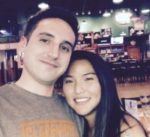 Nathaniell
What's up ladies and dudes! Great to finally meet you, and I hope you enjoyed this post. My name is Nathaniell and I'm the owner of One More Cup of Coffee. I started my first online business in 2010 promoting computer software and now I help newbies start their own businesses. Sign up for my #1 recommended training course and learn how to start your business for FREE!