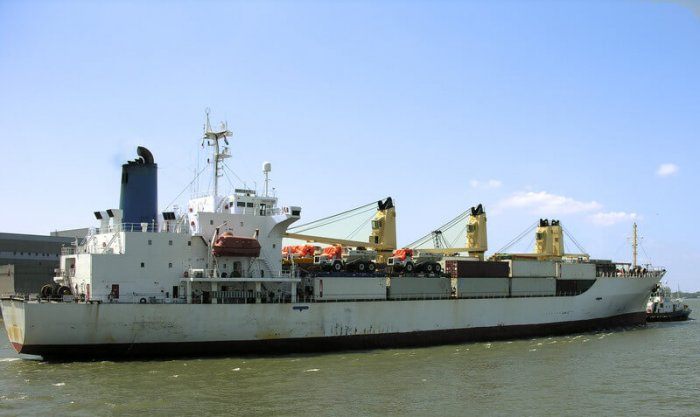 Working in water transportation is perfect for someone with a love of the open sea and an aptitude for manual work – it's a challenging and rewarding job that offers a good salary.
The role consists of operating and maintaining vessels that take cargo and people over water. The vessels travel to and from foreign ports across the ocean and to domestic ports along the coasts, across the Great Lakes, and along the country's many inland waterways. This is a truly broad category, and I may break it down further in later posts. Being a "water transportation worker" could be anything from being a chef on a cruise ship, a helper to fishermen in Alaska, or a cargo hauler on an ocean liner.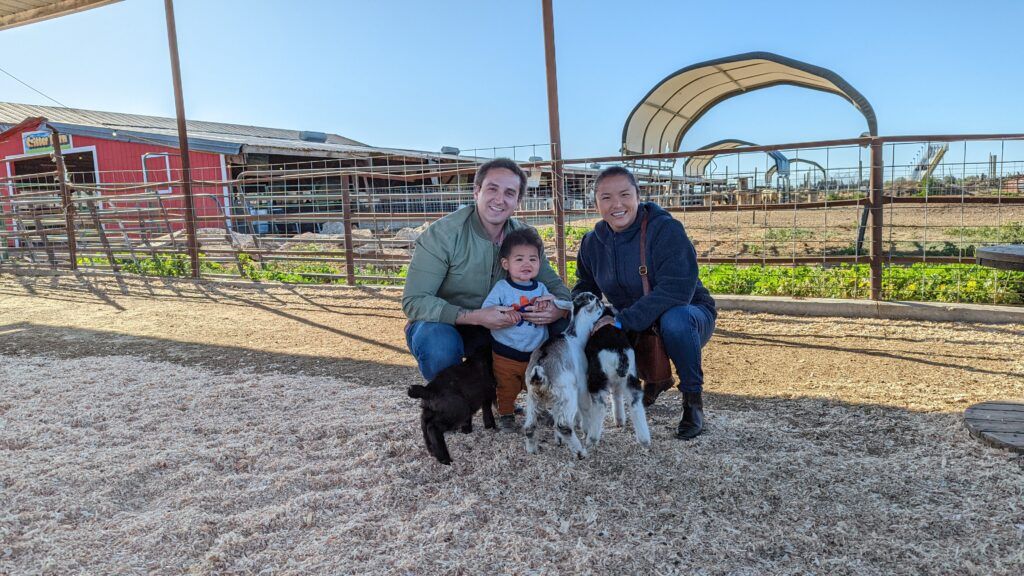 Are You Ready To Work Your Ass Off to Earn Your Lifestyle?
Are you tired of the daily grind? With a laptop and an internet connection I built a small website to generate income, and my life completely changed. Let me show you exactly how I've been doing it for more than 13 years.
In this post, we'll do lots of generalizations, but it should get your brain moving, thinking of possible ways to land a job working on the water. It is a career that can see you travelling to all corners of the world, and it is one that is accessible to you without a college degree.
It can seem like the only path to a good career is by toiling away towards a college degree for a number of years – all the while helping up extortionate debts from student fees – but this is not the case, as jobs like that of water transportation workers prove. Why spend $200k to make $70k when you can spend $0 and make $50k? That's my kind of logic! Not everyone has to go to school to be wealthy, successful, or happy.
Over the course of this article, we will shed some light on questions such as what is the salary of a water transportation worker and how do you go about becoming one. We will also take a more in-depth look at what is involved in the role, what skills will see you excel at it, additional benefits that come along with the career and some occupations that utilize similar skill-sets.
What Does a Water Transportation Worker Do?
So, what does the job consist of? At the core of the job, a water transport worker is someone who operates and maintains ships that take cargo and people over water. These ships travel to and from foreign ports across the ocean to domestic ports along the coasts, across the Great Lakes, and along the country's many inland waterways. Work schedules and conditions vary by the type of ship.
On the ship there are many different roles that fall under the umbrella title of water transportation worker. There are mates, sailors, pilots, ship engineers and even the captain of the vessel are all kinds of water transportation workers.
There are many bases that need to be covered on a daily basis in the job that give a better idea as to what the job really consists of. The largest part of the job is the operation and maintenance of the vessel, in whatever part you are working in.
Vessels have a strict chain of command, so it is essential that you follow this set-up closely. Everyone needs to work together as a team to ensure that a ship runs smoothly.
The safety of those travelling on the ship is of the utmost importance so you need to ensure that everyone is aware of the precautions that need to be taken in case of an incident or emergency and also keep an eye out to ensure that these precautions are being followed and that people are not doing anything dangerous.
Not all vessels are the same by any means, so your job may differ depending on this. Some workers operate large deep-sea container ships, for example, to transport manufactured goods and refrigerated cargos around the world.
Others work on bulk carriers that move heavy commodities, such as coal or iron ore, across the oceans and over the Great Lakes.
In other cases, you could be working on both large and small tankers that carry oil and other liquid products around the country and the world. Others work on supply ships that transport equipment and supplies to offshore oil and gas platforms.
There are many different roles and vessels but at its core the job of a water transportation worker remains the same – helping to successfully operate and maintain a vessel on the sea.
What Skills Do You Need to be a Water Transportation Worker
Whatever role you're working in on a vessel, you will need to be very skilled at your job. There are a lot of things you pick up through experience on the sea, but there are some skills and traits that will see you excel on the role from the start listed below:
Customer-Service Skills
Many water transportation workers interact with passengers and must ensure that the passengers have a pleasant experience. There are some water transportation roles that are more solitary, but having people skills is generally essential for the job.
Vision and Hearing
Not only is good vision and hearing something that is helpful as a water transportation worker, it is something that is essential – you need to pass sight and hearing tests to gain accreditation, so it is important that you have good visual and aural awareness to prepare you for the role.
Physical Strength
It is a job that requires you to have good physical strength – water transportation workers may need to load and unload cargo, and while at sea, most workers will have to do some form of heavy lifting.
Hand-Eye Coordination
Within the role you will need good hand-eye coordination, as depending on your role – if you are a pilot for example – you may need to steer the ship and operate various controls at the same time, meaning you will need to be acutely aware of your surroundings for the safety of those on board.
Manual Dexterity
Working on board a ship requires you to be constantly on your feet, meaning you'll need good stamina but also excellent dexterity to help you get your job done. An office job it is not!
How Do You Become a Water Transportation Worker
As there are several different jobs that fall under the category of being a water transportation worker, the education, training and certifications you need vary throughout the industry and by the job.
Even with this being the case, there are some entry level positions first and foremost that do not require you to have any educational requirements – jobs like that of sailors and marine oilers. These, and other entry-level positions usually involve on-the-job training to develop experience, which can usually last between 6 months to a year.
The content of the training depends on things like the size and type of ship as well as type of waterway. For example, a worker on a deep-sea vessel needs more thorough, complex training than a worker traveling on a riverway.
If you are interested in working as a water transportation worker it may be a good idea to start out in one of these jobs, but there are some qualifications that can help you in securing other, higher paying jobs within the industry.
Some of these are the Transportation Worker Identification Credential (TWIC), which can be gotten from the Transportation Security Administration, which states that you have passed a security screening; and the Merchant Marine Credential (MMC) which is obtained from the US Coast Guard regional exam center, and states that you're allowed qualified to work in certain positions at sea.
It is possible to gain promotion from lower roles to captain and mate positions by working as a member of the deck crew for a number of years and gaining experience. The experience gained must be on a similar vessel to the one they hope to get the position on. They must also take a number of training courses and pass written and practical exams.
Salary and Additional Benefits
Working as a water transportation worker can be a lucrative career. According to the Bureau of Labor Statistics, the median annual wage in the role as of May 2016 is $54,870 – this works out at around $26.38 per hour. The median salary is a figure determined by finding the middle ground between the lowest 50 percent of earners and the highest 50 percent of earners, meaning it gives a good indication of the average yearly salary.
According to the same source, to give an idea of pay ranges, the lowest 10 percent of earners were making less than $26,650 in the job while the highest 10 percent of water transportation workers were making a staggering $116,140 per year.
How much you earn is generally dependent on a number of varied factors, such as where you're working, who you're working for, how much experience you have and how long the routes you are covering are.
In terms of additional benefits that come with the role, there are many. Depending on who you're working for, you may be entitled to perks such as health and travel insurance; vacation days and sick leave; and more, but be sure to check this with your employer, as these perks may differ from company to company.
There are other bonuses to working at sea – for one, working in water transportation is rewarding in that it allows you to help people out, either by bringing them or their cargo from one place to another. It is also a career that can see you travelling to far flung places of the world that you may otherwise not see.
Similar Occupations
Working as a water transportation worker is a fine job with a good salary, but working on the sea isn't for everybody. There are some other land and air based jobs that utilize similar skill-sets that may also pique your interest that also don't require a college degree – jobs like that of a commercial airline pilot and a railroad worker.
Commercial airline pilots fly and navigate airplanes, helicopters, and other aircraft. The job can share many similarities to that of a water transportation worker – especially pilot and captain roles – except obviously takes place in the air as opposed to at sea.
Workers in railroad occupations ensure that passenger and freight trains run on time and travel safely. Some workers drive trains, some coordinate the activities of the trains, and others operate signals and switches in the rail yard. In the same vein as water transportation workers, the core task for railroad workers is to ensure the smooth operation and maintenance of their vessel – in there instance a locomotive.
Conclusion
A career working as a water transportation worker is one that will both challenge and reward you, and is perfect for someone who is very comfortable with travel and water. It offers a high salary, and importantly, it's a career you can access without a college degree.
Careers like that of a water transportation worker are proof that you don't necessarily need a degree to get a great job. College is a very important part of society, but it isn't for everybody – so be sure to assess your options before committing yourself to a number of years earning a degree!
I never went to college, and it ended up being the best decision I ever made. Almost a decade ago I learned how to create my first online business, and now I work full time from home. The best part is that I set my own salary, and set my own schedule. If I want to make more money, I work harder. If I want to work less, I just take the day off!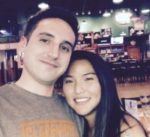 Nathaniell
What's up ladies and dudes! Great to finally meet you, and I hope you enjoyed this post. My name is Nathaniell and I'm the owner of One More Cup of Coffee. I started my first online business in 2010 promoting computer software and now I help newbies start their own businesses. Sign up for my #1 recommended training course and learn how to start your business for FREE!