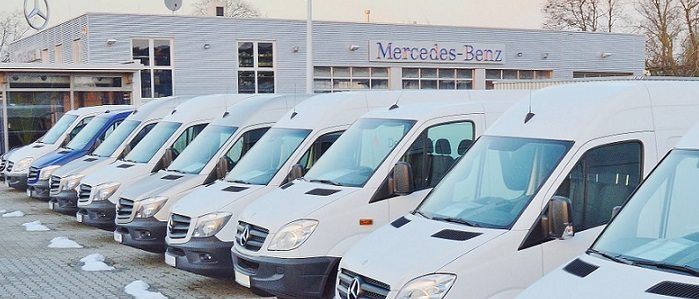 Affiliate Programs, Keyword Lists, and Niche Research for Car Sales
When it comes to the niche of car sales we are getting into a niche that is as broad and diverse as the make and model of motor vehicles on the road. Even if this niche were just about the sales of cars, which it is not, that alone would be a huge audience of people to promote products to. In this post today I will talk about many of the different avenues you could take an affiliate site to make money.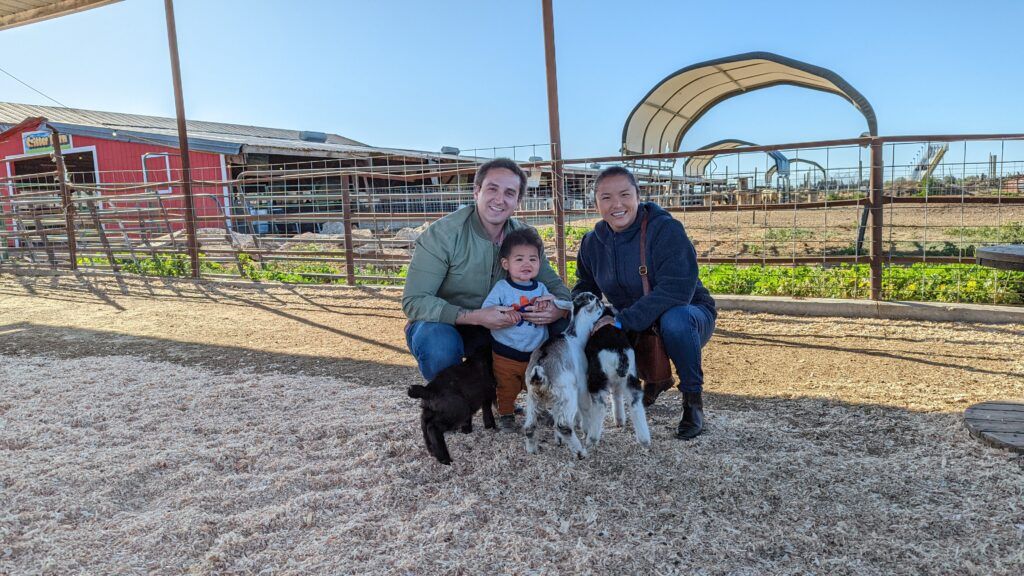 Are You Ready To Work Your Ass Off to Earn Your Lifestyle?
Are you tired of the daily grind? With a laptop and an internet connection I built a small website to generate income, and my life completely changed. Let me show you exactly how I've been doing it for more than 13 years.
There are so many makes and models of cars and trucks on the road, that it is difficult to find any one in particular of motor vehicle that is more popular than another. One of the simplest ways to find a topic for you affiliate site would be to find a popular car and dissect it in as many ways possible. For example, in the US trucks are extremely popular.
You could have a website just about trucks, or about custom trucks, offroad trucks, work trucks, or just Chevy truck fandom.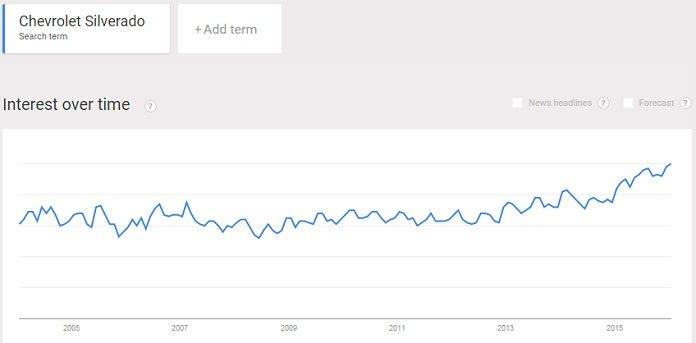 When looking at pickup trucks it is hard to see a down trend in their popularity. The Chevrolet Silverado is one of the most popular American made pickup truck currently on the market. But hey, maybe you're a Ford Loyalist. Personally, I own a 2016 Chevy Colorado and love it!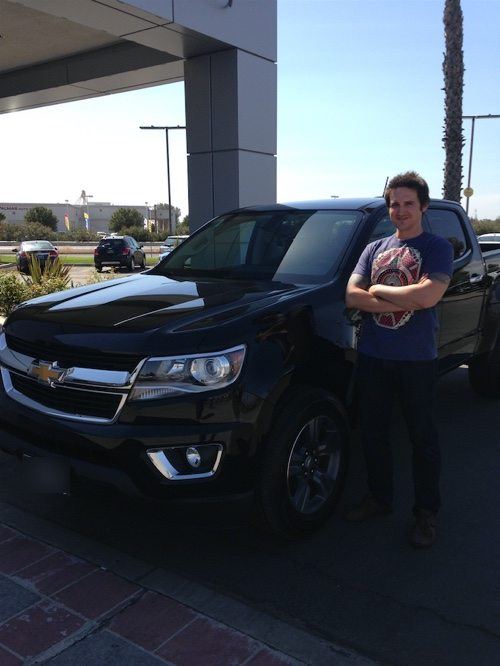 But makes and models is pretty obvious, so let's look at some less-obvious avenues that may be a bit more focused.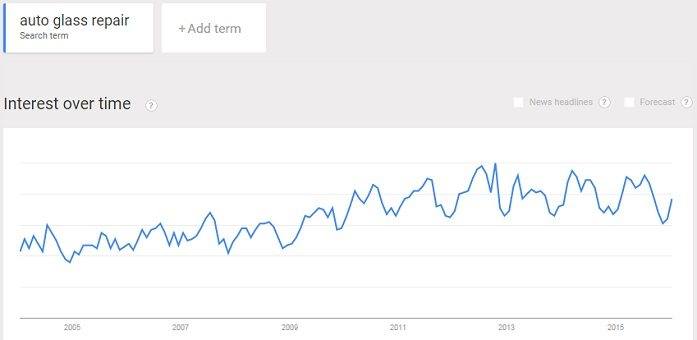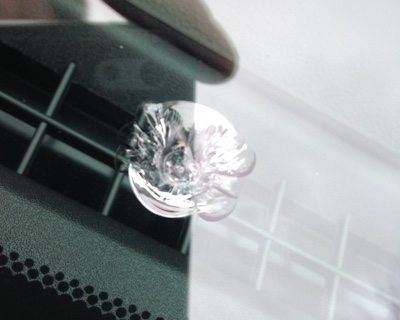 Another sub niche area that helps to contribute to a safer driving experience are halogen headlights, because they are brighter which makes driving at night safer for drivers and pedestrians. This is newer technology, and the cool thing about being in the car niche is that there will always be new technology coming out that you can write about to keep your website fresh!
Any kind of auto part and technology that makes driving safer is always going to be in demand.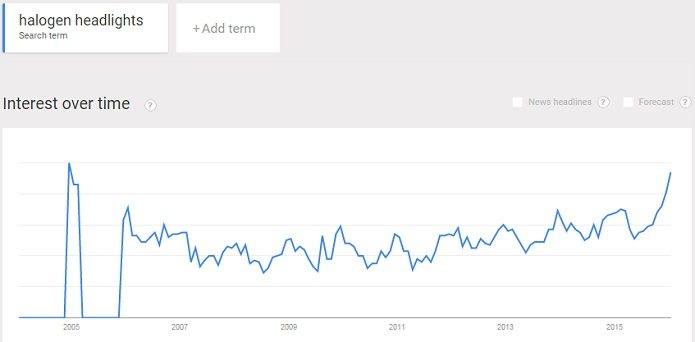 Run flat tires have become in demand since about 2004. Since then they have remained popular and have gone up in interest. This is just one other idea that I had from listening to a podcast the other day.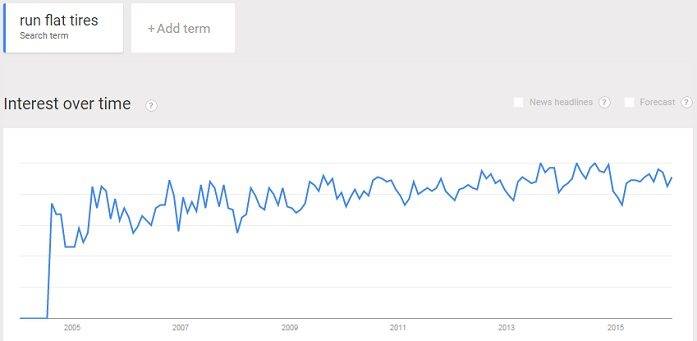 Let's take a look at some other ways to break down the car sales niche. There are definitely some affiliate programs out there that are going to specialize in one or more of these products/services. Insurance may sound boring, but everyone needs it!
Hybrid auto sales
pay-by-the-mile auto insurance
Rental cars or used cars
Auto glass tinting
Run flat tires
Battery and fuel cell packs for electric cars
Custom wheels
Bed liners for pickups
Nano technology in car paint sealant and windshield hardening
Low cost auto loans and leases
Performance parts for specific vehicle models
Repo vehicle auctions
License plate frames and covers
Auto graphics
Halogen headlamps and lighting
Weatherizing protection products
Military surplus vehicle sales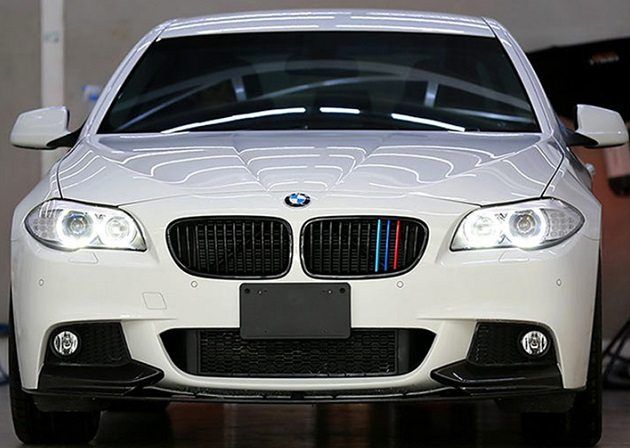 Top 3 Affiliate Programs
My Thoughts
The car sales niche, as broad as it is, does not have many affiliate programs related to the actual sales of cars. I could only find a few affiliate programs that actually deal in the sales of a new car. Most programs offer either loan or leasing options or after-market auto parts and accessories. This is not a negative though – because there is still money to be made here.
People love their cars and buying all kinds of after-market accessories and parts is a huge business. Just look at all of the auto parts, body shops and service centers there are all over the world. There will always be a steady stream of people wanting to buy something for their car and this is where you can come in and profit.
One thing I noticed about the affiliate programs in this niche is that when they are directly involved in the purchasing process of a new automobile, the commission payments are usually a fixed dollar amount instead of a percentage and the cookie duration tends to be low. But like I said above, there is still money to be made in this niche.
CarsDirect
Comments: CarsDirect is the leading automotive e-tailer, is the first nationwide online service that puts consumers in control of the total car buying experience – from research, pricing and customization to financing and delivery. With CarsDirect, buyers can see and compare real, upfront prices on virtually every vehicle sold in the U.S., obtain a loan or lease, place their orders directly online and arrange for delivery or elect to be matched up with a local, top-quality new car dealer.
Though a majority of affiliate programs deal with commission percentages, CarsDirect uses whole dollar amounts. I clearly understand why. Even if it were only 1%, the commission on an average priced car of $20,000 would be $200 and that would severely cut into any profits CarsDirect makes. Nonetheless I have chosen them as my number 1 program mainly because they are the only program I could find dealing with the purchase of a new car and their 30 day cookie.
Auto Parts Warehouse
Signup URL: http://www.autopartswarehouse.com/affiliate
Focus: Parts for auto body & mirrors, headlights & lighting, engine & drivetrain, brakes, suspension & steering, interior & exterior accessories, wheels & tires
Commissions: 14%
Comments: Established in 1995, Auto Parts Warehouse is one of the top online auto parts and accessories distributors in the United States. They claim that their website averages 2 million unique visitors every month. Now that is a lot, and their extensive catalog has over 550,000 auto parts and accessories from top aftermarket manufacturers to fit all domestic and foreign makes and models. Plus they also offer their products at discounted rates of up to 70% off regular retail prices.
They are my number 2 selection because their affiliate website is easy to navigate, their above average 45 day cookie, their huge catalog in a niche much sought after by vehicle owners, their rave reviews, and longevity in a competitive industry. Another reason I chose them was because it completes the 3 areas for this car sales niche when combined with my number 1 and number 3 selections.
LeaseTrader
Comments: LeaseTrader provides objective third-party information including the industry's best lease transfer tools. They are widely recognized for their success, having gained many successful transactions from both within the industry as well as from the thousands of successful Lease Transfer customers that have used their website.
I have chosen them as my number 3 selection because of the service they provide in the leasing process of an automobile and their affiliate website is easy to navigate. Though their cookie is only 1 day, they are one of the best in their niche of online vehicle lease agreements.
Other Affiliate Programs
NOCO
30%
Auto batteries and boost chargers
PhantomPlate
Up to 20%
PhotoBlocker Spray, PhotoShield and Reflector covers for license plates
Cenano
cenano.myomnistar.com
20%
Nano technology car care sealant products for car paint, windshield, and windows
Edmunds.com
$5.00 to $12.00
Online and app-based information on all makes and model new cars both before and after customization for purchase
Avis Rental Car
3%
Vehicle rental and used car sales
Super Jiggler
20% Sales and 5% on referrals
Fuel, oil and liquid siphoning system
Car Graphics
10%
Variety of decal graphic for car body paint and windows
Car Sales Keywords Breakdown
10 Low Competition Keywords (Searches/QSR)
compare low cost auto insurance companies – 4386/7
run flat tires vs regular tires – 327/17
weathertech floor mats for sale – 9946/20
best small pickup trucks – 328/21
best windshield repair kit – 242/27
run flat tires michelin – 1243/37
bad credit auto lease – 144/56
dodge pickup trucks for sale – 224/57
toyota tacoma truck accessories – 220/68
private used cars for sale – 14800/79
What's QSR
10 High Traffic Keywords (Searches/QSR)
secondhand cars for sale – 74000/124
repo cars for sale – 49500/118
cars for sale by owner – 39141/144
online auto insurance – 35369/230
car trailers for sale – 33100/167
lease cars for sale – 22200/107
online auto loans – 4783/200
pickup trucks for sale – 3815/199
toyota tacoma parts – 3338/158
low cost auto insurance coverage – 1230/194
Why Is This Different From Google's Number?
Though Google's Keyword Tool has improved in recent years, it still gives inflated (inaccurate) traffic numbers. The keyword tool I use takes data from a variety of search engines, not just Google. Remember that Bing + Yahoo own 30% of the search market.
Other Great Keywords (high traffic, low competition)
quad cab pickup trucks for sale
auto world auto sales
toyota tacoma reviews
classic cars sale
best cargo van to buy
new car for sale
flat tire repair kit
private car sale
best new pickup trucks
enterprise car sales
auto window tinting
muscle cars for sale
ford pickup trucks for sale
weathertech floor mats reviews
hertz car sales
windshield repair kit
toyota tacoma for sale
best halogen headlight bulbs
cars and trucks for sale
tonneau covers for pickup trucks
japanese cars for sale
can run flat tires be repaired
smart cars for sale
hummer h2 parts
wrecked cars for sale
low credit auto loans
rental cars for sale
permatex windshield repair kit
junk cars for sale
do run flat tires work
ford trucks for sale
toyota tacoma truck bed cover
cheapest cars for sale
Affiliate Marketing Action Plan For Car Sales
Oh where should I start? Anything having to do with driving I enjoy, and with such a broad niche it could seem to some to be a daunting task to take on. But the only problematic part I see to this niche is picking the right sub niche for yourself. You should pick something you are interested in!
Pickup trucks in general is quite broad, so I would probably pick a brand of truck that I enjoy researching and writing about. For me, that would obviously be the Colorado because I own one. Then I could look at how to customize, repair, and troubleshoot it, as well as document my adventures driving it!
However, I know that Colorados are not extremely popular, and have just hit a recent spike in interest since their re-release. For demonstration purposes of this article, I'll select one of the most popular brands of pickup trucks in the world, the Toyota Tacoma.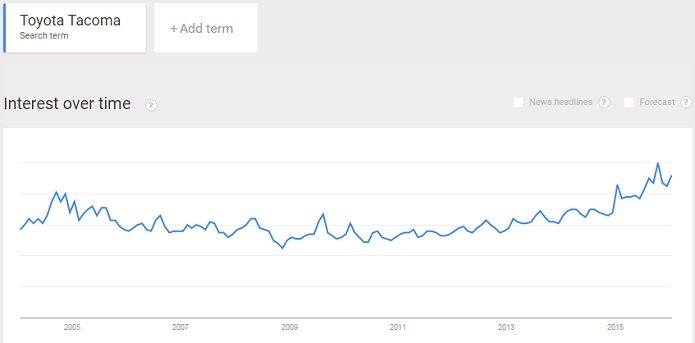 Then I would make my sub niche more focused by promoting after-market auto parts specifically for the Tacoma. I would drill down a little more at first and focus on essentials like protection accessories such as mud guards and weathertech floor liners and mats. Then later on expand my sub niche to styling parts such as bed cover, window vents, and hood spoiler.
Tacomas are very popular for offroading, and that's another thing I would write about on my niche site.
All of these add-ons can really rack up in profits because car owners love to make their vehicles stand out among the other vehicles on the road. In the USA, our cars and trucks are like an extension of our homes, or even ourselves, and people are willing to spend money to be individuals!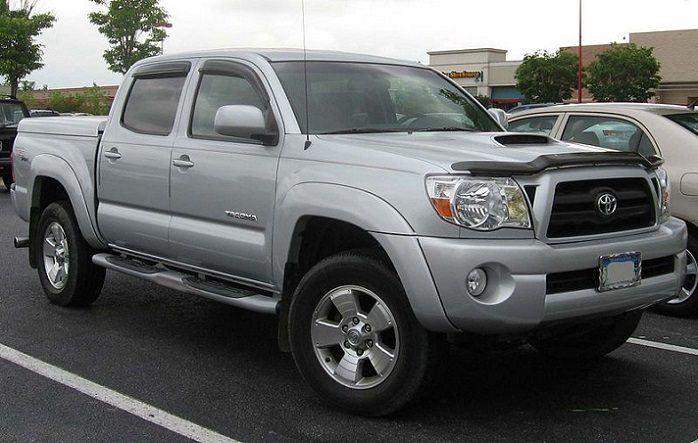 Need Extra Help?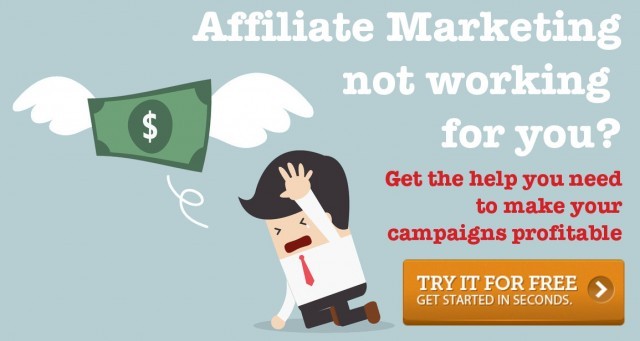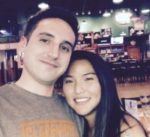 Nathaniell
What's up ladies and dudes! Great to finally meet you, and I hope you enjoyed this post. My name is Nathaniell and I'm the owner of One More Cup of Coffee. I started my first online business in 2010 promoting computer software and now I help newbies start their own businesses. Sign up for my #1 recommended training course and learn how to start your business for FREE!