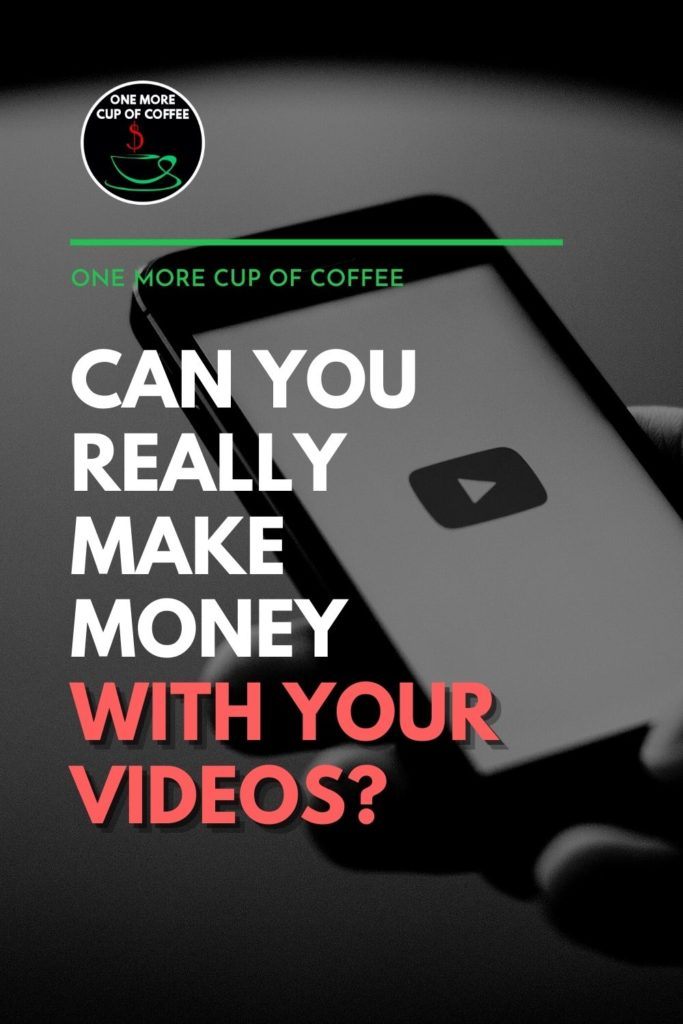 Just ten years ago, online video content was almost non-existent. Thanks to cell phones and social media all that has changed now. People can watch and create videos from just about anywhere at any time. And they do.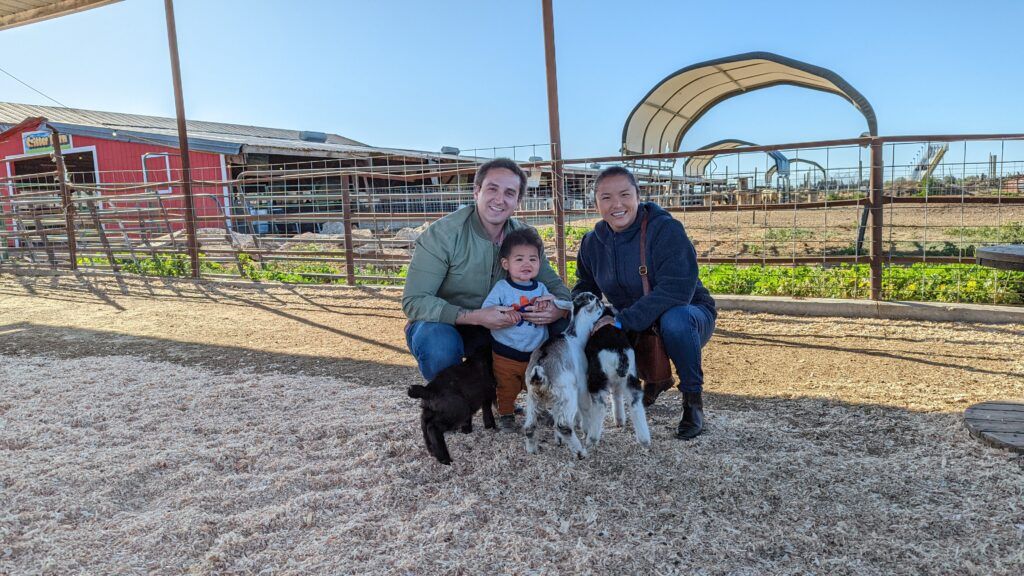 Are You Ready To Work Your Ass Off to Earn Your Lifestyle?
Are you tired of the daily grind? With a laptop and an internet connection I built a small website to generate income, and my life completely changed. Let me show you exactly how I've been doing it for more than 13 years.
Making Money With Your Videos
Video is the new text. So if you want to make money with your videos you are living in the perfect time to be able to do so.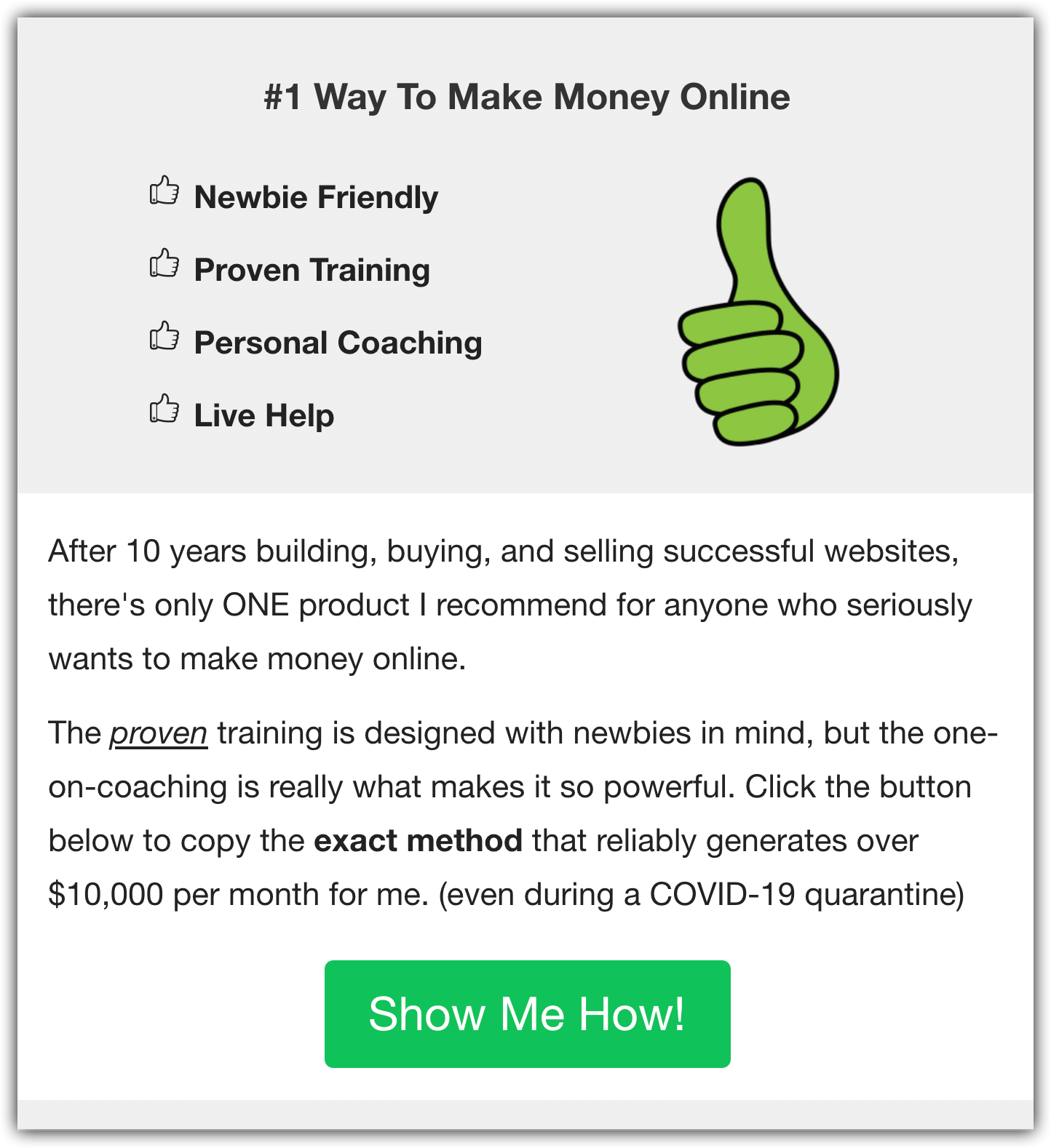 Of course, you can't talk about an online video without mentioning YouTube. So that is where we will start.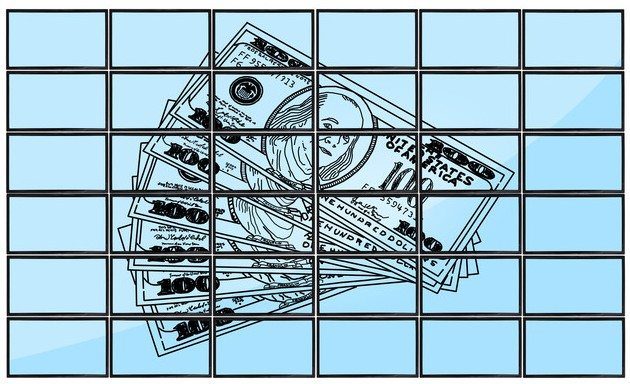 YouTube
YouTube has molded the way we think about video — and not just online video. YouTube disrupted the traditional markets and paved the way for streaming services like Netflix and Hulu. In doing so, they managed to attract billions of viewers and become the world's second-largest search engine.
A quick look at YouTube's press page reveals lots of other accomplishments as well.
Unfortunately, YouTube doesn't publish information about how much they pay their creators each year. And they have policies that make it impossible for the creators to do so.
However, we do know that it is at least possible to make money from YouTube. And with more than five-hundred hours of video being uploaded every minute, it is safe to say there is a benefit there for creators.
YouTube Partner Program
YouTube is an ad-driven website, which means that despite all the mind-blowing statistics there is actually only one way to get paid from YouTube directly: ads.
Now, there are other ad-driven websites that you can publish videos to and be paid based on ad clicks. But since YouTube is the most popular, by far, you would only be wasting your time with the others.
To place ads on your YouTube videos you have to join the YouTube Partner Program.
The Partner Program was released in 2007 to a few select creators. Since then YouTube has loosened the requirements and made it easier for more and more video creators to join.
Now, as long as you meet these requirements, you can join the partner program.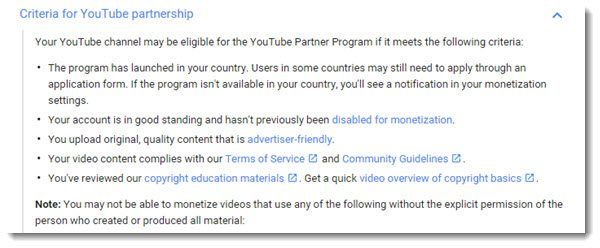 Once you join, you get access to a dashboard that allows you to keep track of your video analytics, ad performance, and other things that are important to YouTube creators.
Again, YouTube is not forthcoming with information regarding payments but ad revenue is based on clicks so that is how YouTube Partners are paid.
Ads are Not the Only Way to Make Money with Your Videos
For new creators, YouTube seems like the only option for making money. But the truth is, YouTube's model — ad-based revenue — is one of the worst ways to monetize your video content.
Sure, it works well if you have billions of views but most video creators are lucky to get a couple of thousand views.
For them, earning real money from ads just isn't going to happen.
Luckily, other video sharing sites have figured this out and made other options available to their creators.
Twitch
Twitch might not be as popular as some of the other video sharing sites in general, but among gamers, Twitch is the preferred place to publish and view content.
Like many of the other sites, Twitch is predominantly ad-driven. To make money streaming videos on Twitch you must have five-hundred subscribers, publish new videos three times a week and the videos have to be gaming related.
If you are not a gamer you won't have much success on Twitch. However, if you are a gamer Twitch is your best bet. But the reason I'm even mentioning Twitch is because they have proven that ad revenue is not the only way to support video creation.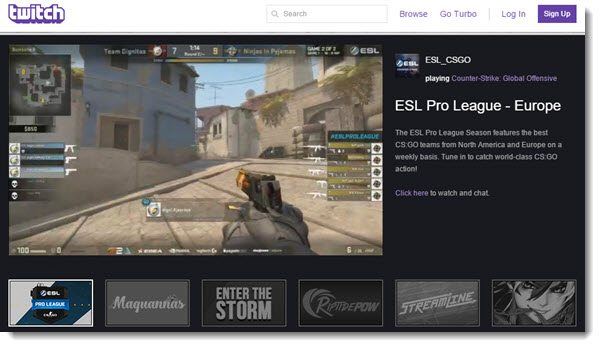 Besides ads, Twitch allows streamers to monetize their channels with paid subscriptions. If you have a popular channel on Twitch you can allow some of your subscribers to pay $5 per month to view your content without the ads.
Along with ad-free viewing, streamers can give their subscribers other benefits like special emoticons and exclusive content.
Twitch does not release information regarding payment but "Bonnell", a popular Twitch streamer says the paid subscription model works out to a $3/$2 split in favor of the creator. He also says that the growing number of people using ad blockers affected his decision to opt for the paid subscription model over ad-based revenue.
Vimeo
Vimeo is a great example of how you can make money from your videos without having to resort to ads. In fact, Vimeo is ad-free.
To publish your videos on Vimeo you need to sign up for one of the membership options: Basic, Plus, or Pro. Vimeo Basic is free, Plus is $59.95 yearly, and Pro is $199 yearly.
With Vimeo Pro, you can upload your video content and choose to sell it, rent it, or offer a subscription. You set your own prices and you are not bound by any requirements, other than the ones you make to your viewers. The best part is Vimeo handles the payment and they only take 10%.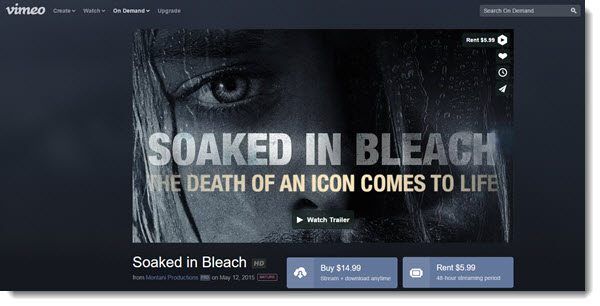 Vimeo Pro is a truly unique option for serious video creators.
Benjamin Statler created "Soaked in Bleach", a documentary about Kurt Cobain's death, and released it using Vimeo Pro.
Instead of going to Hollywood — as I'm sure he could have — Benjamin made it available to rent or buy exclusively on Vimeo. Crazy? Well, by using Vimeo Pro he cut distribution costs (probably by millions) and kept 90% of the earnings for himself.
Of course, we are not all out to make indie films or "art". Some of us simply want to create videos as a means of sharing knowledge, an experience, a rant, or something else entirely.
Sponsorships and Product Placements
Some video creators opt to monetize their content this way, assuming (wrongly) that it is easier or better than the alternatives.
While sponsorships and product placements might be more profitable than ads, viewers despise them. Done poorly, these methods cause creators to lose otherwise loyal fans.
And it is very easy to do them poorly.
Here are a few comments from one creator who tried this method because she wasn't making enough money with ads.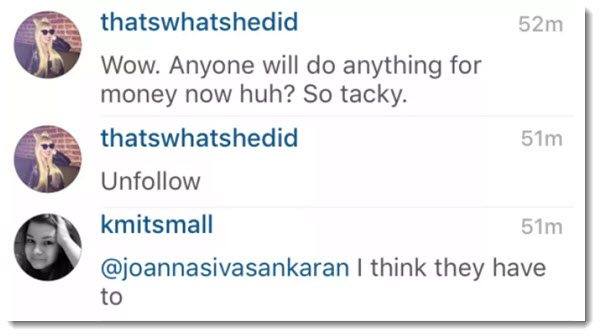 There are a number of problems with this method. These are probably the two biggest ones though:
To obtain placement or sponsorship agreements you practically need a team of people reaching out to brands and businesses trying to convince them of giving you a shot.
People watch videos for information or entertainment. Product placements and sponsorships are too blatant (no matter how well done) and take away from the experience viewers are hoping for.
The truth is, nobody wants to be marketed to. But there is a better way.
Patreon
This is a donation website targeted specifically to creators, allowing fans to fund their works on a monthly basis. Unlike Kickstarter or GoFundMe which is based on a single project or goal, Patreon asks people to pledge money on a monthly basis.
This may seem like a lot to ask, but the minimum pledge is just $1 per month! And keep in mind, your money buys content! This could be articles, videos, photos, performances, art…whatever!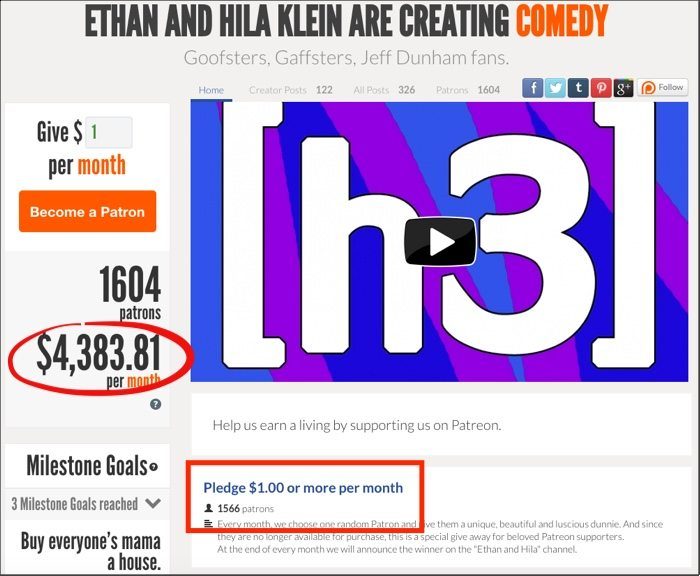 The above image is one of my favorite YouTube channels, h3h3 Productions. You can see that from Patreon alone, they are able to earn over $4300 per month! $4k/month a bad living wage for some cities in the US. They live in New York though, so maybe it just covers the rent. lol
That's not the point though.
Look at their pledges! Over 1500 people are donating just $1 per month. That money quickly adds up, and people will continue to donate month after month if you are uploading amazing videos regularly.
Because so many people are using AdBlock, many YouTube creators supplement their channel earnings with Patreon accounts for the diehard fans.
You can also include "milestones", where you do something special once a goal is achieved, or like h3h3 does, they have giveaways and contests exclusively for Patreon supporters as a bonus for supporting their content creation.
Affiliate Revenue!!!
Ads pay pennies per click, and they are inconsistent, subscriptions are helpful but they only bring in a few dollars, and sponsorships are rare outside of wildly popular creators. To make even a little money with either of these you need to attract at least several hundred-thousand views to each of your videos.
Affiliate revenue is a little different. It allows you to monetize your videos without 'selling out' or interrupting your viewers with ads or pushy tactics. The best part is, you can make money from the things you actually use and like.
Unlike ads where you have no control over what your viewer sees, affiliates pick and choose the things they show to viewers.
How it Works
To become an affiliate, video creators simply join affiliate programs related to their favorite products. For example, if you are a musician you could join the affiliate program for Musician's Friend, Reverb, Guitar Center or any other music store. Better yet, you could join all of them.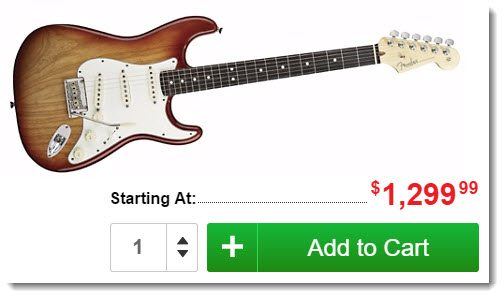 Affiliate programs are free, and you can sign up online in just a few minutes. You are usually approved on the spot, or shortly after.
Once you sign up you are officially an affiliate. You will be given special links or codes that are used to track your sales.
So let's say you make a video jamming out on, or simply just talking about the Fender Stratocaster. You can include your links or codes in the video and each time someone makes a purchase you earn a percentage of the sale.
Commissions range from 5% to 75% depending on what you promote. Considering that product prices range from $1 to $10,000+, there's really no limit to what you can earn online with affiliate marketing.
You can find an affiliate program for just about everything. And if you can't find an affiliate program specific to the product you can always join Amazon's affiliate program.
Promoting Amazon products in videos is quite common on YouTube, but you'll find it difficult to do in places like DailyMotion, Vimeo (no marketing allowed on Basic/Plus), or other streaming sites.
One possibility of earning affiliate revenue from these sites is simply to say "Go to my website for the full review" or "If you'd like to support my channel, click the Amazon link on my website". Your true fans will be happy to help out!
Learn More About Affiliate Marketing
I do have a YouTube channel, but I have turned off ad monetization for three reasons:
The pay is horrible
I don't have enough views to get paid anyway
I got banned from Adsense for unknown reasons (it's quite common!)
If you are just starting your first YouTube channel or looking for ways to monetize your videos with affiliate promotions, I recommend you get an affiliate marketing "primer". Start learning the basics of how it works, where to find affiliate programs, and how to drive traffic to your affiliate links.
You'll learn how to set up a website as well, which can seriously help with promoting your videos and growing your brand. YouTube is just one arm of the Google monster, so if you aren't building a website, you are doing it wrong.
Make Money With Your Videos
There are thousands of different side hustles you could do to earn some extra money on the side, and which one "clicks" for you depends on your personality and goals. However, there's one side hustle that makes an insane amount of money and works for anyone.
Starting an affiliate website is an incredible way to earn extra money because you can do it from your home on a laptop, and work on your business in the evenings and on weekends. The income potential is huge, and it's easy to scale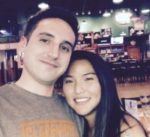 Nathaniell
What's up ladies and dudes! Great to finally meet you, and I hope you enjoyed this post. My name is Nathaniell and I'm the owner of One More Cup of Coffee. I started my first online business in 2010 promoting computer software and now I help newbies start their own businesses. Sign up for my #1 recommended training course and learn how to start your business for FREE!