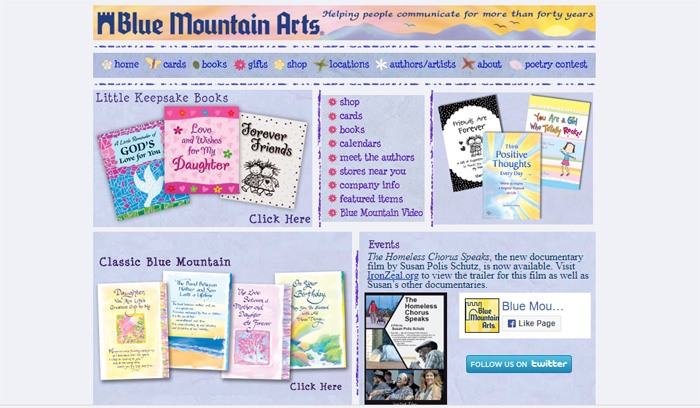 This was an interesting opportunity that I have recently been exploring, with a company that offers to pay you for lines of poetry for books and greeting cards.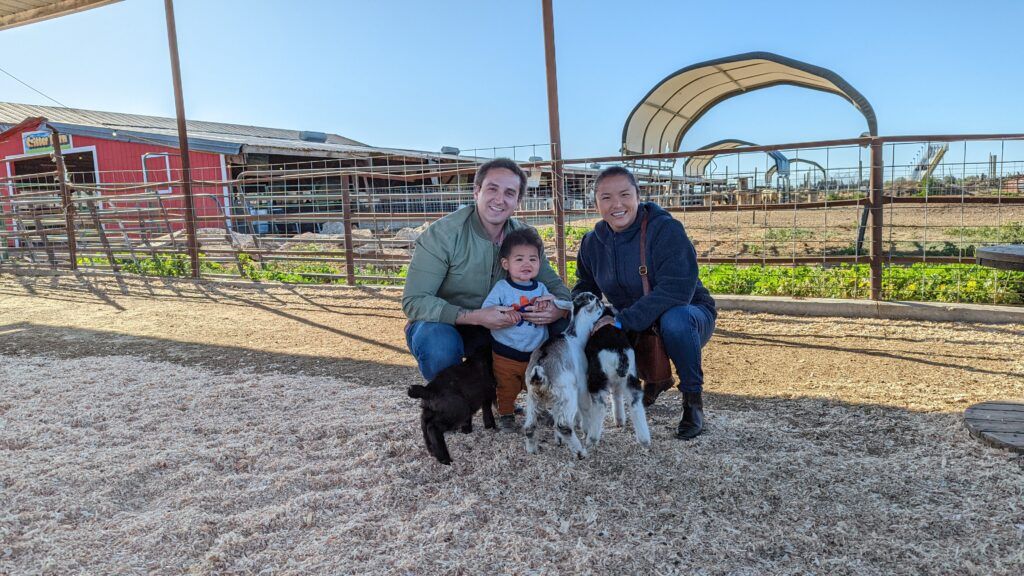 Are You Ready To Work Your Ass Off to Earn Your Lifestyle?
Are you tired of the daily grind? With a laptop and an internet connection I built a small website to generate income, and my life completely changed. Let me show you exactly how I've been doing it for more than 13 years.
I'm not sure if it will pan out to anything, but I found it interesting enough that I decided it was time to write a post about it. Can you really make money with Blue Mountain Arts?
Making Money With Blue Mountain Arts
You probably don't know what this even is, at first glance—so in this post, I am going to explain it all (or at least I am going to do my best to do so).
So let's start with the basics.
First off, it is important to understand why I am even doing this. Why am I looking into opportunities to potentially make extra cash like this?
Because I am interested in side hustles, that's why. I want to increase my earnings and better my position in life—and to do that, I need to increase my incoming cash.
But can Blue Mountain Arts help me to do this?
What Exactly Is Blue Mountain Arts?
Blue Mountain Arts is apparently a company that will pay you pretty good money to write poetry and content for greeting cards. You can find the home page of their website at http://www.sps.com/home.html, and from the looks of it, they sell a variety of different types of books, cards, and gifts.
You can also follow them on Twitter.
According to their 'About Us' page, they have been in business for over 40 years, and during that time, have been 'helping people communicate their deepest, most sincere thoughts and feelings about love, friendship, family, ideals, and dreams.'
They also call themselves one of the premier independent card and book publishers of the world. Their company is based out of Colorado, and they are apparently quite successful at what they do.
So How Can You Actually Make Money With Blue Mountain Arts?
Ok, so here is the thing. If you visit their writer-guidelines page, you will find instructions for how writers can submit content to them.
Apparently, this company is looking for writers of contemporary prose or poetry that they can use on their products. Here is the actual listing as it appears on the writer's guidelines page.

This actually makes it pretty easy to figure out what they want… though they also have a section not long after dealing with what they DO NOT want. Here is a brief list. They do not want…
Rhymed poetry
Religious verse
One-liners
Humor
They also want you to avoid frequently overused words and phrases, and give the examples of 'special,' 'gift,' and 'sending you a hug,' as things to avoid. They also say that they receive a lot of different submissions for daughters, sons, mothers, and 'love' in-general.
So for these types of submissions, they say that they are really only interested in publishing refreshing, unique content ideas that 'express age-old sentiments in new and different ways.'
How Do You Submit Ideas To The Company?
You have two basic options for idea submissions. You can either submit them via the post office and send them by mail, or you can submit them by email. I get the feeling that this is a company that does things kind of old-fashioned—so either should work fine.
They do, however, have very specific submission guidelines that you should look through before sending anything to them.
But once you send something in, settle down and get ready to wait—because they say that it can take up to 2 to 4 months for them to respond to postal mail submissions, and that they actually do not even respond to email submissions if they choose not to use them.
But… the good news is that if you do receive a response, and if they do want to use your submission, then you will get paid for allowing them to publish it.
How Much Can You Make On Blue Mountain Arts?
As for how much you can make, they say on the official website that they pay up to $300 per poem for the 'worldwide, exclusive rights to publish it on a greeting card and other products.' They also pay $50 per poem for one-time usage in books.
They also say that they only accept submissions that are in English… so people outside of the U.S. are welcome to submit material, but only if the submissions are in English.
They also accept seasonal submissions for the following holidays.
Christmas and General Holiday
Valentine's Day
Easter
Mother's Day
Father's Day
But anyway, that is pretty much all that is contained within the submission guidelines. There are obviously a few more details, but you can check the site for those if you are interested in learning more.
Next, I decided to do some research online, just to see if anyone else had ever heard of this website. I was also interested in seeing if they were mentioned in any forums or anything like that.
So here is what I found.
Researching Blue Mountain Arts Online
I actually found out that this company has certainly established themselves as a reputable service online. I have also found quite a few posts where people have asked about them.
Apparently, people absolutely do submit things to them and get responses, though they say that it can take up to 12 weeks to get a response about a submission through email, if you get one at all.
They also say that when you sign an option, it can take 18 to 24 months to finalize the sale. So yeah. It can take quite a long while to get your money if you choose to submit anything to Blue Mountain Arts.
Everything seems to indicate that this is a more 'traditional' publication medium. So the longer wait times seem to come with the territory because of that. It is more like a book publishing company than a blog.
Another user, who posted on a forum, said that it took 4 months from submission to acceptance for 2 of their poems to be accepted by the company… so that is another idea of how long it can take just to be accepted.
But from the sound of it, even if you are accepted, it still does not necessarily mean that you are going to actually make the sale.
It sounds like they accept a lot of the content that they really like, and then decide on only a few 'final' pieces that they buy.
With all of that being said, at this point, I felt like I had learned enough to give my official opinion about the website and the opportunities that they offer. Here is what I came up with.
My Personal Feelings About The Blue Mountain Arts Website
First of all, this is a site that seems to grow in popularity as the years go by—so it doesn't seem like they are 'diminishing' in any way that I can see.
It might be fair to point out that there are actually two different companies that are called Blue Mountain Arts, so make sure that if you do end up wanting to check out this company, that you do so at the web address we linked to further above in our post.
With that being said, I will continue.
I love the amounts of the payouts and the simplicity of submission that this company advertises on their writer's guidelines page. As far as all of this goes, they remind me of a traditional publishing company—except that everything is just a little bit more simple and easy-going.
With that being said, they also take a while to pay out. This is certainly not a 'make money quick' kind of opportunity. So if you do not have a labor-of-love sort of attitude toward your craft, submitting to this company might just frustrate you.
You will also need to be ok with not being accepted, and waiting for a pretty long time before you know either way.
But if you love to write poetry, and fancy the idea of having some of your work possibly published in a greeting card or in a book, then you might want to consider giving it a try. This could be an awesome opportunity for writers who are just looking for gigs to get their foot in the door and to establish some street-cred.
If you are looking to get rich, this site will not do the trick for you. But if you are looking to make a bit of extra money, then it could actually be something to consider.
So yeah. I kind of liked Blue Mountain Arts. I will probably not be submitting anything, as poetry is not usually my style—but I am still pretty impressed with it.
Our Final Opinion Of Blue Mountain Arts
Should you submit your work and try to make some extra money?
There are a lot of ways to make money online. Some are good, some not, but ALL of them are still just trading hours for dollars.
Starting your own affiliate website really is the best way to build passive income and "make money while you sleep". Affiliate websites earn income in every timezone, and can be instantly accessed by billions of smartphones across the globe!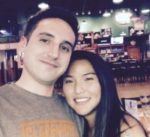 Nathaniell
What's up ladies and dudes! Great to finally meet you, and I hope you enjoyed this post. My name is Nathaniell and I'm the owner of One More Cup of Coffee. I started my first online business in 2010 promoting computer software and now I help newbies start their own businesses. Sign up for my #1 recommended training course and learn how to start your business for FREE!