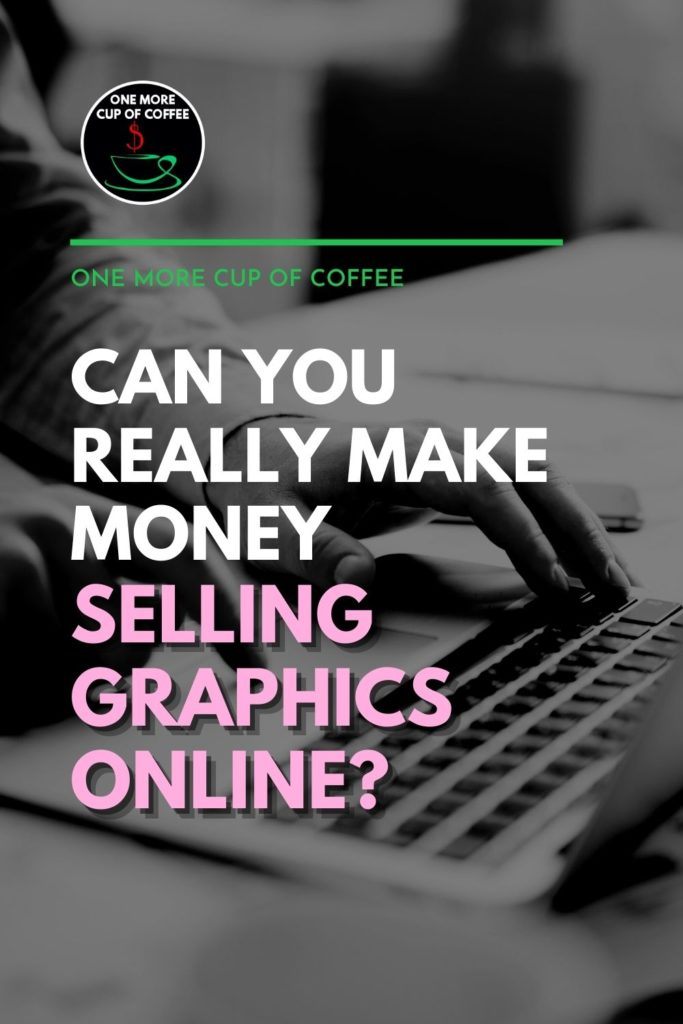 If you love graphic design, then trying to make money with it sounds pretty cool. And, why not? After all, the internet is so popular these days and that can be a powerful tool for making sales of your designs and getting yourself noticed as a creator, or just as a freelance worker.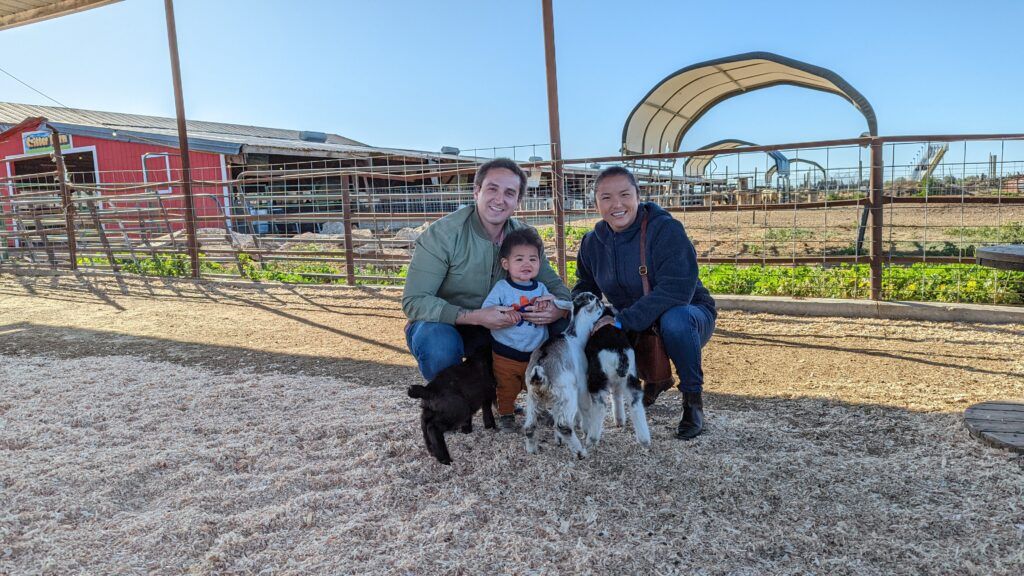 Are You Ready To Work Your Ass Off to Earn Your Lifestyle?
Are you tired of the daily grind? With a laptop and an internet connection I built a small website to generate income, and my life completely changed. Let me show you exactly how I've been doing it for more than 13 years.
Why Make Money Selling Graphics Online?
In many ways, graphics seem like a perfect product for this day and age. With so many different websites out there, the demand for high-quality graphics is continuing to grow, which certainly does create a money-making opportunity.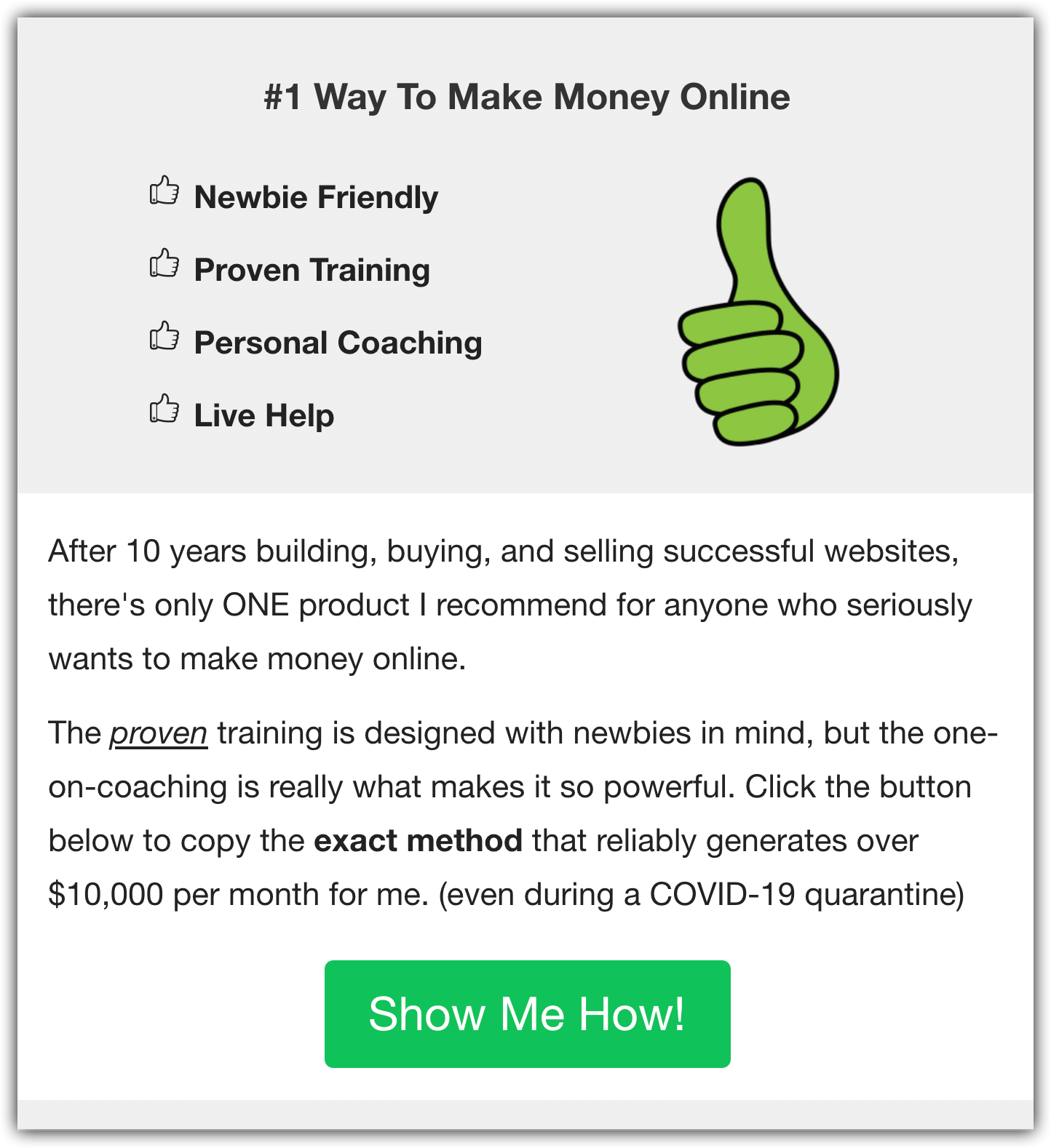 So, what about it? Is it possible to make money selling graphics online and is it worth pursuing?
Let's take a step back and look at what is actually involved in this process and where the challenges lie.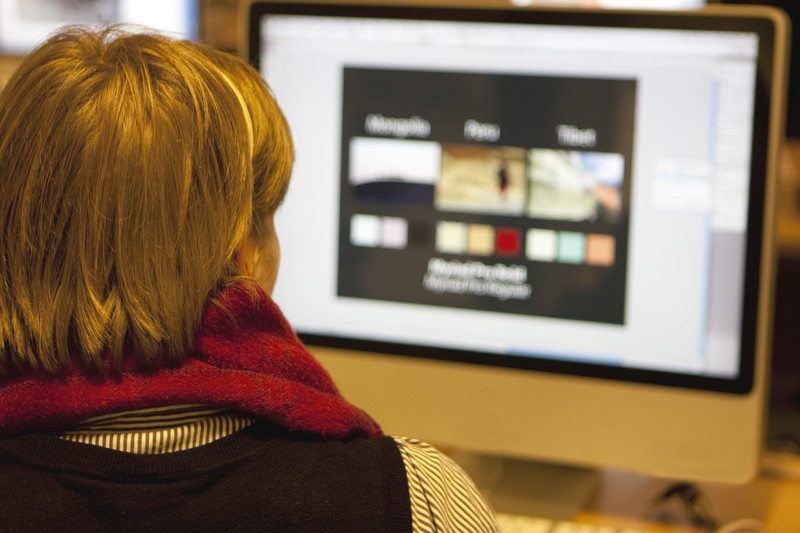 Selling Designs as Products
Graphic design is often sold as a service, as this allows you to tailor what you create towards what people are looking for. However, that process can also be frustrating, especially as clients are often picky. Selling a service also might not work well if you like creating designs based on your mood or your situation.
So, an alternative is selling graphics as products.
There are a few different ways to do this. One approach is to sell graphics to companies. For example, the site Graphic River sells graphics and logos as stock images and also buys them from people.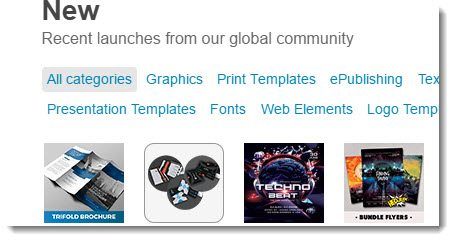 Another site that does this is Brand Crowd, although their focus is on logos. You could also check out 99Designs.com. That site operates a little differently, as there is a contest feature that provides an unusual way to approach graphic design.
There are many other options too, but those are three interesting ones that are easy to get started with.
Another approach is to find marketplaces that let you sell graphics directly to customers as products. Often these sites will work in a similar manner to stock image sites but you will get paid based on the sales you make rather than for the images themselves.
Any stock photo website would work since most have both photos and graphics available.
The underlying challenge of selling images in this way is that you have little control over whether your images reach people that will actually be interested in them. Sometimes making cool stuff is not enough, and with all the competition out there (think: GLOBAL), you need a business strategy other than hope.
On a side note, there are also some places that let you sell designs in different ways. For example, Threadless and Design by Humans are both websites that sell apparel, primarily t-shirts. Those sites use designs from the community and can be an alternative way to earn money from a design. For example, these are some of the designs currently on offer on Threadless: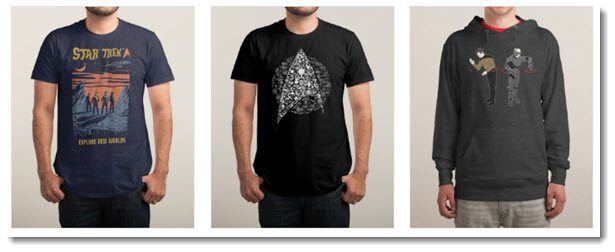 The downside is that this method is only relevant for designs that work well on apparel and for those that are likely to be popular. You may have to tailor content based on the website you're creating designs for, but it is an area worth considering.
The ones featured are pretty geeky, so you'll need to hunt around to see whether there is a style that you want to try. After all, it's best to enjoy the work that you're doing.
You can also sell products with homemade designs on sites like Etsy, like these ones: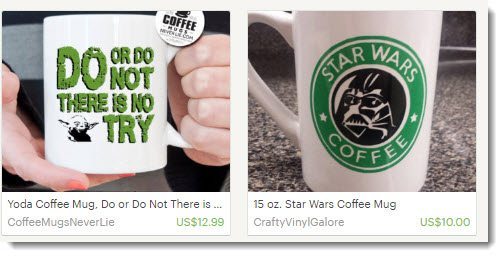 However, this means that you may end up having to sell physical products rather than digital ones. Doing this adds on a whole new layer of complexity, especially as you have to manage stock and shipping.
Selling a Service
The alternative to selling designs is to sell a service (basically, selling skills as a graphic designer). This can be an effective way to make money simply because there is so much demand for graphic design regardless of the type of designs that you do.
For example, people need logos for businesses, social media designs, images for blogs, designs for menus, graphic design for books and for flyers and many other things.
As with selling products, there are a number of marketplaces where you can offer this type of service.
One of the most common choices is a site called Fiverr. Fiverr has become pretty popular and the site allows people to buy products and services for a starting fee of $5. The site has also recently changed its structure, allowing some sellers to create packages of services that start off at higher price points, like these packages from one eBook design seller: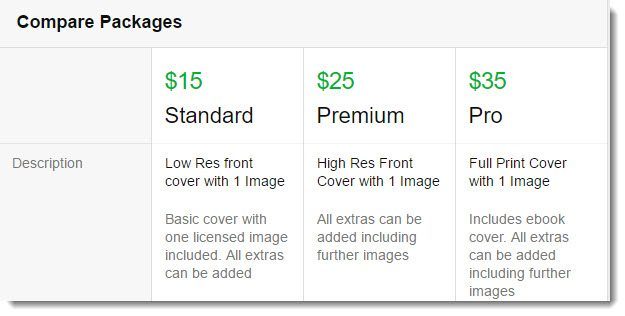 Fiverr can work well as a way to sell services simply because it is so well-known and has a pretty good reputation. I even know many internet marketers who turn to Fiverr as a way to get graphic design work done.
However, if you're going to sell a service through Fiverr (or through a similar site), you do have to be careful about what you offer and what you charge.
In particular, it's easy to find yourself in a situation where you are spending hours working on a project that pays relatively little. Often this may happen because clients tend to be picky or because they simply expect too much.
It can also occur if you underestimate how long it takes you to do something. So, you have to pick your prices carefully.
At the same time, reputation is a key factor for making money selling a service. The better your reputation, the more chance you have of getting noticed and making sales.
Keeping a good reputation can be challenging, especially when you have clients that are unreasonable. There isn't an easy solution to that issue but this does highlight how important it is to be clear about what you offer and what your client can expect before they pay any money. This reduces the chance of any issues further down the road.
Fiverr is just one example and there are many other places and ways to sell graphic design as a service online. Actually, they don't pay that well, and this site is only good if you want to crank out some easy designs for quick money.
If you are more serious about selling a service online, I highly recommend Upwork.com. It's competitive, but you can set your own prices and get paid by the hour. This leaves you much more room to pick jobs you think are interesting, charge prices you think are fair, and work with good clients over a longer period of time.
If you are serious about working online as a freelancer, it's definitely worth your time to build a solid profile and work history at a place like Upwork because so many people look for freelancers there, including myself.
Building Your Own Site
Regardless of the product or the service you have to sell, building your own site is probably the most powerful way of planning for the long term future of your self employed career.. In fact, this approach is relevant even if you do have already other avenues for selling your graphics online.
One of the most powerful things about having your own site is that you have control. This means that there are few restrictions about what you can put up or exactly how you go about promoting yourself. For example, you might have examples of your work on a site or even spend time talking about your design process.
Likewise, your entire website can act as an advertisement for your design abilities. After all, you do have a lot of space to play with and it's surprisingly easy to create a website that looks visually stunning. Nowadays, you don't even need coding knowledge to make a powerful and effective website.
Having a website also gives you the potential to specialize. For example, you could develop a site that focuses on a specific type of graphic design or one that is tailored towards a specific audience. The example below is one site that does just that.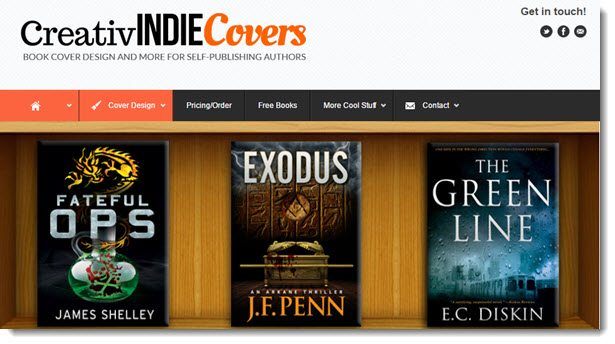 Specializing in this way can be one approach for getting ahead – especially if there aren't many people catering for the same niche that you are. At the same time, this can also be a great way to pursue your passions and focus on the type of work that interests you the most.
The other key advantage of having a website is getting people interested in your work.
As I mentioned earlier, there are online marketplaces that let you sell graphic designs and your services as a graphic designer, but typically these have very high amounts of competition. With your own site, you have the chance to get ahead of the competition by establishing yourself as a professional. They'll see that you have an extensive body of work, see a variety of past projects, and see that you are a creator that they can count on.
Plus you have the chance to develop content in such a way that gets you ranked on search engines, which means that people find your site when they are looking for graphic designs.
To some, designing a website isn't on their to-do list because it sounds difficult. However, that's not really true. A super-simple WordPress website works just as well, and maybe even better, than a complicated site with bells and whistles.
Search engines are increasingly focusing on high-quality content and algorithm changes mean that new websites really do have a chance against larger and well-established sites.
Plus, there are so many different topics and subtopics out there that you can focus on with a site and many of these may have barely any competition at all. Find your niche, and you can dominate that area.
It's also worth noting that you can make money with a website without actually needing to sell your designs or your services, if you wanted to.
For example, you could create a website that teaches people more about graphic design and even shows them how to do some things. With that type of site, you can do tutorials, then recommend software or hardware to replicate your designs and make commissions.
You could even recommend other courses like at Udemy, where people can learn how to be a graphic designer online!
With affiliate marketing, you don't sell your own product at all. Instead, you promote products from other companies and earn a commission from sales. If you are interested in graphic design, you could promote graphic design software companies.
Affiliate marketing is something that you can scale up fairly easily because you can grow your site to where you have other people creating content for you, which in turn gets you paid. This means that over time you can end up making more money for less work. That's perfect if you don't want your website to end up consuming your life.
Regardless of whether you plan to sell your own products/services or get involved in affiliate marketing – a website is a powerful tool for making money online.
Thankfully, making a site and being successful with it isn't nearly as difficult as it seems. Here are my free tutorials, or you can skip to the Premium tutorials.
Make Money Selling Graphics Online
There are thousands of different side hustles you could do to earn some extra money on the side, and which one "clicks" for you depends on your personality and goals. However, there's one side hustle that makes an insane amount of money and works for anyone.
Starting an affiliate website is an incredible way to earn extra money because you can do it from your home on a laptop, and work on your business in the evenings and on weekends. The income potential is huge, and it's easy to scale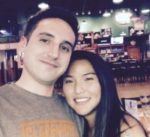 Nathaniell
What's up ladies and dudes! Great to finally meet you, and I hope you enjoyed this post. My name is Nathaniell and I'm the owner of One More Cup of Coffee. I started my first online business in 2010 promoting computer software and now I help newbies start their own businesses. Sign up for my #1 recommended training course and learn how to start your business for FREE!