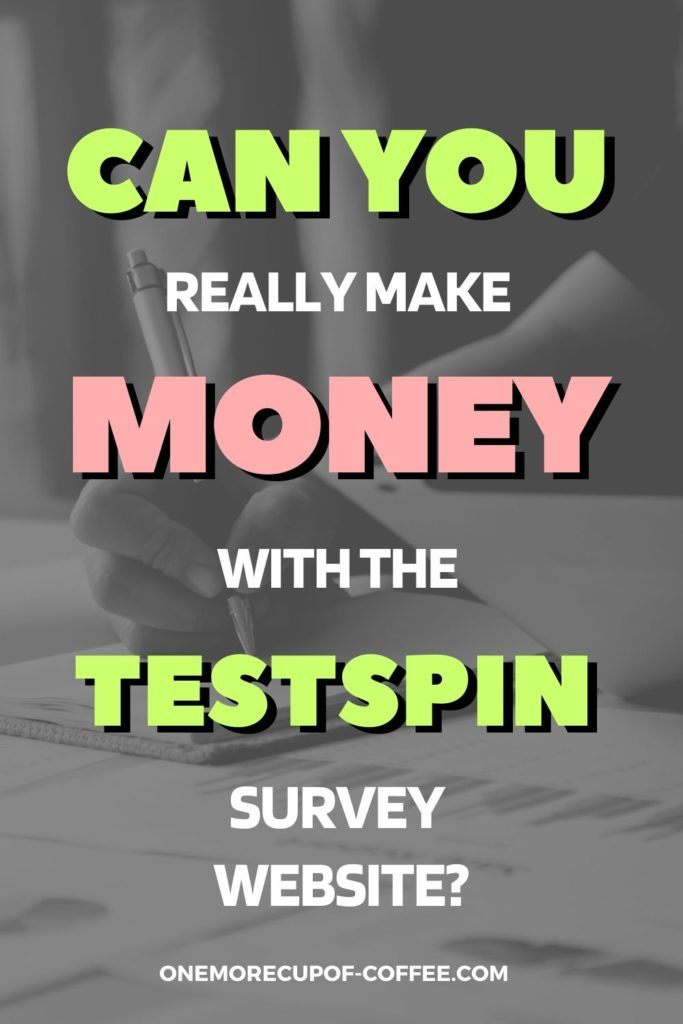 From the get-go, I was a bit leery of this site. There was a lot going on in the landing page, and I found myself almost feeling like it looked a bit 'gimmicky.' But can you really make money with the TestSpin survey website?
Making Money With The TestSpin Survey Website
I was able to learn a few things about the site by simply looking at the home page. For one, I learned that they paid out in Amazon gift cards.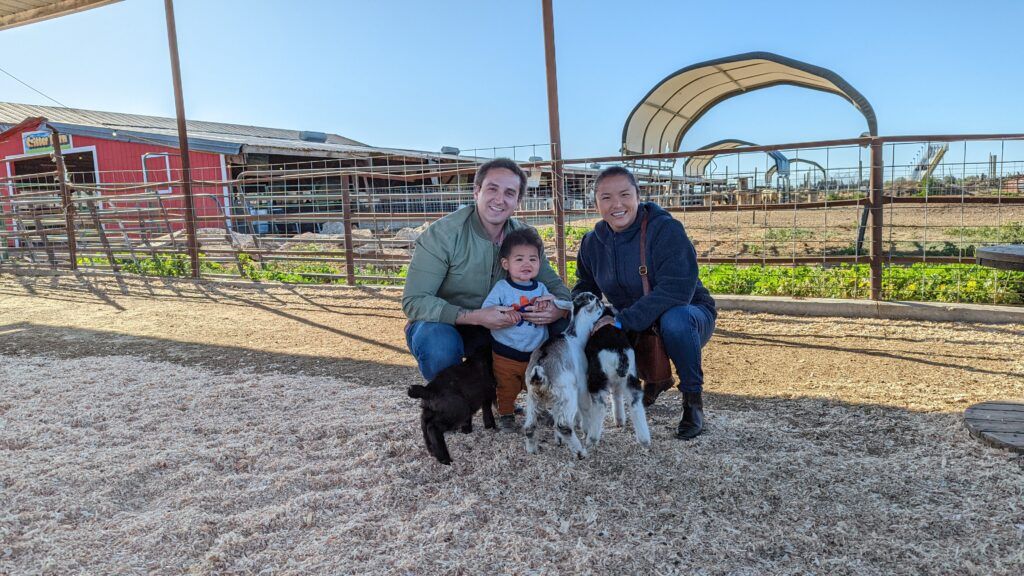 Are You Ready To Work Your Ass Off to Earn Your Lifestyle?
Are you tired of the daily grind? With a laptop and an internet connection I built a small website to generate income, and my life completely changed. Let me show you exactly how I've been doing it for more than 13 years.
Two, I learned that they basically pay you for your opinion… which isn't surprising, seeing as how TestSpin is a survey site. Registering with the site was free, which was not so surprising… as this is how it usually works for sites like this.
There were also a number of tabs located along the top of the page that could be used to navigate to different parts of the site. Here are what they were…
Home
What We Do
Sales Opportunities
Company Overview
Products & Services
Contact Us
Online Market Research
Register Tester
Register Business
FAQs
Login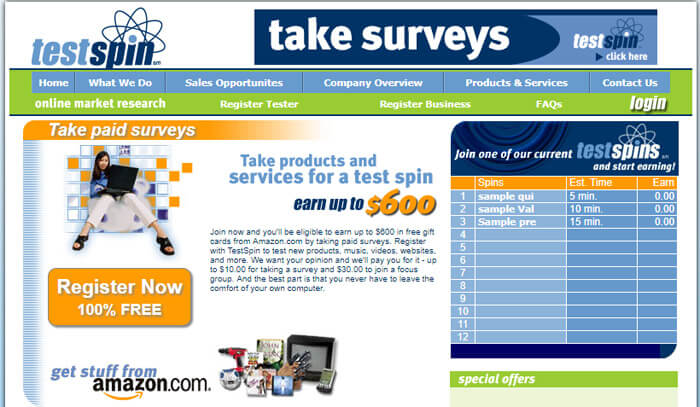 In order to learn more about the site, I decided to visit the FAQ section. What I found was a very long list of questions and answers, pertaining to basically every possible aspect of the site. Here were the main things that I learned here.
What I Learned On The Test Spin FAQ page
Alright… here is a quick summary of the most important things that I learned on the TestSpin FAQ page.
First of all, I learned that the overall process used by this site is kind of different. They basically send qualifying members 'links' to surveys hosted on other sites.
Members complete these surveys (if they still qualify after a few initial questions), and then supply their usernames. Once the study is complete, the company sends TestSpin the usernames of all qualifying participants who finished the survey, and these users are reimbursed.
I also found out that TestSpin compensates members with units of payment called 'itcoins.' These can then be traded in for rewards, like gift certificates or free products. You can even get PayPal cash with these coins… which was something that I was unaware of before reading the FAQ.
You must have a minimum of 10,000 itcoin in order to cash out with TestSpin. I also found something that caused me to pause. Take a look at this…

So, I was not sure what this was all about, but this really dated the site. From the looks of it, the site had a major release back in 2009. As of the time that I wrote this, it was the end of 2017. So, that was like 8 years ago! Did the site even still work? Or had I happened upon TestSpin just a bit too late?
I continued to look through the FAQ, just in case I found something else interesting… but to be super honest, everything else I came across was pretty self-explanatory.
So at this point, I decided that there was not much else to do, except for to try to sign up.
So that's what I did.
(Note: I was a bit disappointed that the FAQ didn't give me an idea of what kind of money you can earn on TestSpin. I always find it very handy when sites supply this kind of information.
It is possible that I overlooked it, but I doubt it. It would be so helpful for the site to update their FAQ with a question like this… 'How much will I earn, on average, on TestSpin?')
Signing Up For TestSpin
Signing up for TestSpin was relatively simple. I had to answer a set of pretty basic questions, and was then prompted to check my email and activate my account. For a moment, I had trouble finding the email… but as it turns out, it had gotten sent to my spam folder.
So I clicked on it, and activated my account. At this point, I was taken to the 'main hub' of the TestSpin website. Here is what I found.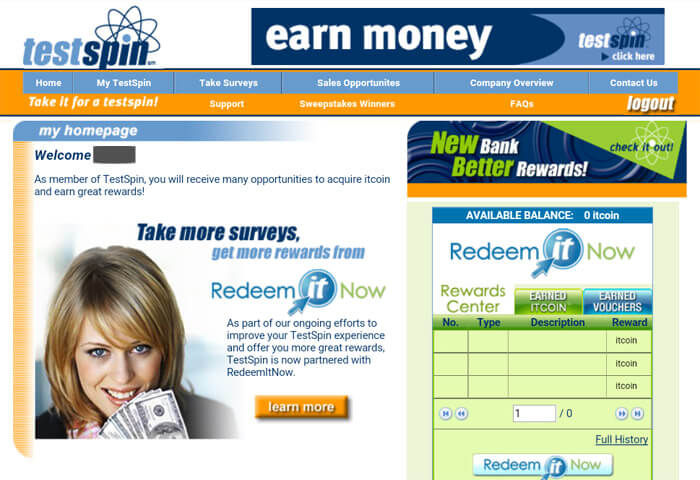 At the moment, I had the opportunity to take 5 different surveys. I decided that the best way to feel out the site a bit better was to go ahead and take one. So that's what I did next. Here is what I learned.
Taking A Survey On The TestSpin Website
Ok. As of the time that this was written, I was having some equipment difficulties… and through a strange set of circumstances, I ended up with only a mobile device to use to try to take one of these surveys on (my computer was temporarily out of order—it's a long story). So I tried to take a couple of the surveys on my mobile device, and found out that you apparently cannot access them that way.
But while going through this process, I did realize a few things.
First of all, when I first started trying to take a survey on TestSpin, I only had 5 available that I could take. But by the time I realized that I was not going to be able to take a survey on my mobile device, I realized that I had 8 surveys available. That was a pretty fast update!
This tells me that the site is still functional and working, which made me pretty happy. But it did little to show me exactly what taking the surveys looked like.
I did, however, figure out that 10,000 itcoin translates to $10 in real-world currency… so that was good to know.
All that I had to find out, thus far, was how much you actually earn for completing a survey. So what I decided to do was to move ahead with the rest of the review, and just render judgment based on what I already knew. I will update the review here when I gain access to my computer again, and have the ability to actually take a survey.
Update: I tried to log back in and take a survey when all of my gear was back up and running. But strangely enough, I could not find any surveys to take!
They seemed to literally disappear from my account, and I could not find them. I tried all of the tabs, and even double-checked the ones that I figured were the best bet… and came up with nothing. They must have updated and been taken by someone else!
Struggling to find surveys like this is a common issue with survey sites. Others, like Esearch, CVS Advisor Panel and MySurvey, have a similar problem.
My Personal Feelings About The TestSpin Survey Website
This site actually pleasantly surprised me, in a few different ways. I honestly did not expect it to amount to anything. To be completely real with everyone reading this… I didn't even expect for the site to still be functional.
But not only is it still functional… it gave me more surveys to take than a lot of survey sites like it that I have tested in the past.
With that being said, here are the upsides that I discovered about the site.
It works pretty well
It has a very detailed FAQ section
It supplies a decent number of surveys
Signing up for it is pretty easy
It seems to be a reputable survey website that you can use to make some cool extra money
But, it was also not without its downsides.
You could (apparently) not use a mobile device to take surveys
I was not a huge fan of the design
The content of the site does not seem like it has been updated recently, which made me very skeptical from the very beginning
I do not feel like this site can provide you with enough money to qualify it as a legitimate side-hustle
TestSpin seems to have it where it counts as far as flexibility is concerned. Even in the consistency category, it seems to deliver quite a few surveys… more than you might expect. So that is a good thing.
But once again, I was faced with the usual problem from survey sites like this. It just didn't seem capable of allowing me to earn enough money for the time, or of supplying enough surveys to qualify it as a legitimate side-hustle.
And therein lies the biggest problem with trying to use survey sites to supplement as a side-income.
Yes, you can use this site to take surveys. And yes, you can make some extra cash at the same time. And yes, you can save up your points and redeem them for a number of different payout options, ranging from PayPal, to Amazon.com gift cards, to more.
But will you be able to make enough money on this site to qualify it as a true side-hustle?
Unfortunately, you will likely not be able to.
Give TestSpin a try if you are looking for a cool survey site—but do not expect to be able to find your way to a position of 'increased financial freedom' because of it either.
Our Final Thoughts About The TestSpin Survey Website
Should you sign up and use it to make some extra money?
TestSpin Survey Website Review
To be completely honest, doing online surveys will never earn more than minimum wage. In fact, most people rarely earn more than $1-$3 per hour, if they are lucky enough to get a payout.
If you want to legit make money online you need to invest time into building a website. Earn passive income through affiliate links & advertising revenue. Rather than spend an hour trying to answer boring questions, build a real web property that you can earn monthly income from.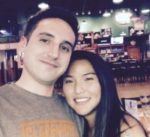 Nathaniell
What's up ladies and dudes! Great to finally meet you, and I hope you enjoyed this post. My name is Nathaniell and I'm the owner of One More Cup of Coffee. I started my first online business in 2010 promoting computer software and now I help newbies start their own businesses. Sign up for my #1 recommended training course and learn how to start your business for FREE!