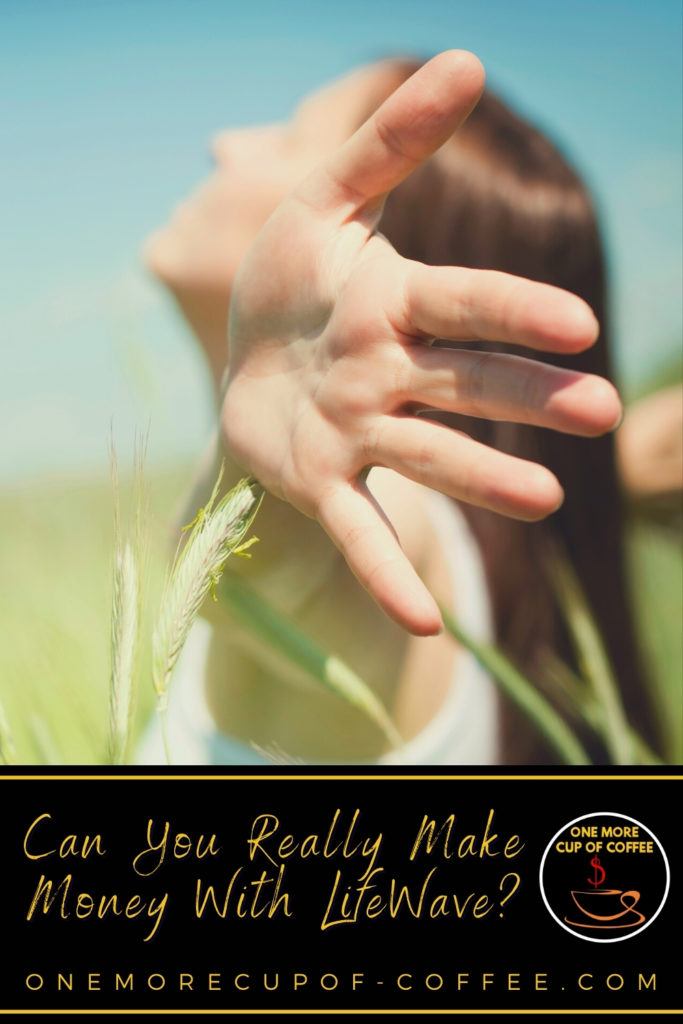 LifeWave Review
Company Name: LifeWave
Costs: $25
Rating: 19/100
Do I Recommend LifeWave?
Some people will make money with LifeWave and may heavily promote the company. But personally, I don't recommend it. Their main product is a set of patches, which are extremely questionable. You're also faced with buying and reselling, which is often a recipe for disaster. In contrast, you could promote similar products through affiliate marketing with much less risk and worry.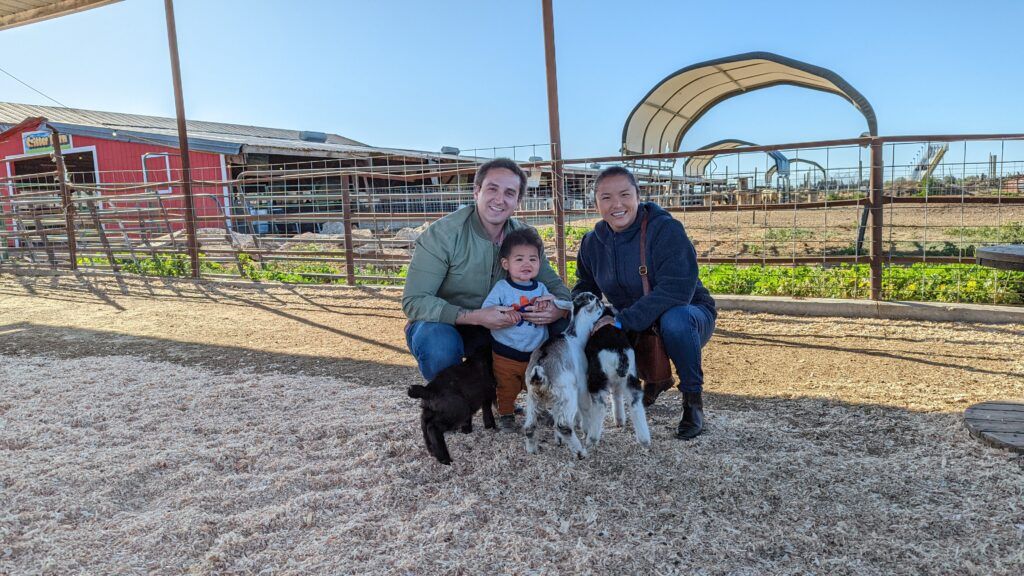 Are You Ready To Work Your Ass Off to Earn Your Lifestyle?
Are you tired of the daily grind? With a laptop and an internet connection I built a small website to generate income, and my life completely changed. Let me show you exactly how I've been doing it for more than 13 years.
What Products Does LifeWave Sell?
Like many other companies, LifeWave falls firmly into the area of health. Their products are focused on helping people to look and feel better.
Many of their products are typical. For example, they have a WinFit range, which includes sets of resistance bands. There is also a small and expensive skincare range along with a few supplements.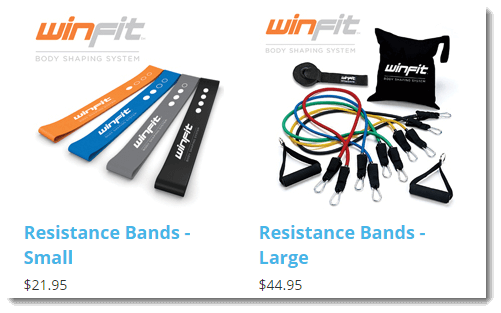 Some people may find these products appealing but there aren't many to choose from.
The most interesting aspect of their product selection is the patches. This is the main part of the product range and mostly what sets this company apart. So, if you want to make money, the patches would be the main thing that you would try to promote.
These are marketed as chemical-free. The phrasing is marketing talk, as you need chemicals to make the patches in the first place. But, it's not too misleading, as these aren't meant to release compounds into the bloodstream.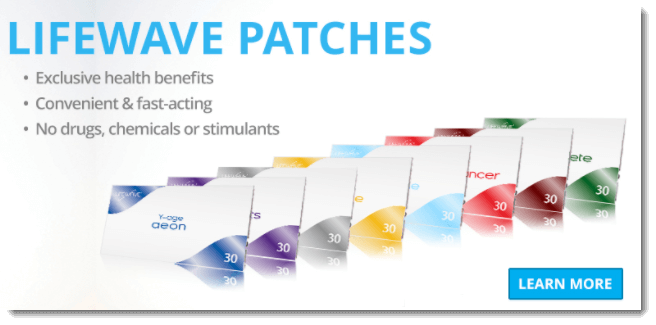 Instead, they reflect particular wavelengths of light. The idea is to place them on specific parts of the body, based on the patch and the associated benefit. The patches are meant to fill various roles. Some promote energy, while others are focused on improving sleep, supporting weight loss and similar goals.
The underlying principle seems to be based on acupuncture points and related therapies.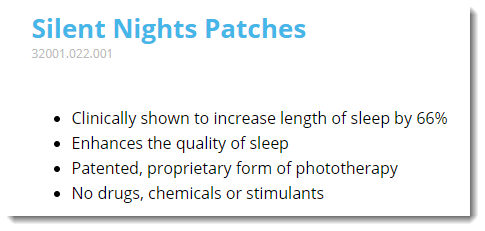 The idea sounds amazing. Simply stick patches on your skin and get all of the promoted benefits. Of course, they're not cheap. A pack of 30 patches costs $89.95 retail.
The concept is debatable, at best. All you're doing is reflecting light. I struggle to see how this would be beneficial.
The company offers some evidence for the success of the products but not very much. Most of their evidence is also biased and mostly useless. For example, the company did a sleep study that involved 25 candidates putting the patches on 5 acupuncture points before sleeping.
The study did see sleep improvements after using the patches. But, that impact could simply be the placebo effect (there was no control group). For that matter, sleeping problems have a strong mental component and placebos are often effective in this area. Honestly, the whole approach feels suspicious.
In fairness, the patches do probably work for some people. The placebo effect is strong after all. If you expect a patch to give you more energy, there is a good chance that it will. This means you could make sales. But, your success would depend on how skeptical your audience is.
Making Money With Health
Health is an incredibly popular industry. There are many different companies that operate in this field, including options like Life Matters, Evolv Health, and NeoLife. Likewise, there are local health stores and many companies that sell exclusively online.
Individual companies tend to vary in their products, often using proprietary combinations of ingredients. But, for the most part, the product concepts remain similar from one to another.
In this field, competition is high but so is the interest. People are always buying health products and looking for new ways to feel better. From that perspective, LifeWave is powerful. But, with so much competition, you need products that are going to stand out.
Is that the case for LifeWave?
You can decide for yourself, of course, but I don't think so. Most of the items are overpriced and fairly typical.
The most unusual aspect is the patches but these aren't unique to the company either. I've seen a similar idea through Le-Vel as well, which offers health patches. With Le-Vel, the patches act as transdermal supplements, so they're not quite the same but there are similarities.
I'm not convinced about the effectiveness of patches anyway. But, of the two, Le-Vel does a much better job at marketing and their patches would be more popular. With Le-Vel there is at least a viable mechanism for the patches. LifeWave doesn't even offer that.
And honestly, LifeWave itself isn't very impressive. The site feels empty and there aren't that many products available.
I'm also concerned about the marketing because there is such a strong emphasis on the opportunity. The best direct marketing companies are the ones that focus on the products almost entirely. This naturally gets people excited about them and makes recruitment easier.
In contrast, companies that focus on the opportunity can feel manipulative. The style may mean that the products are lower quality as well. This can even make it harder, not easier, to get people to join.
This means that other options are often more powerful. One approach is to simply find a company with more appealing products. Doing so gives you a better chance of making sales.
You could just look at another MLM. There is no shortage of health ones out there. Alternatively, you could try to make money online.
I find that being online is much more powerful. You can promote to many more people, including those that actually care about the products. This is much better than trying to convince friends that they should be interested.
Besides that, being online gives you more flexibility. For example, you can pick products from many different companies. All you need is to find ones with affiliate programs. You might look at the health field in general or you could consider something more specific like essential oils or yoga.
Is LifeWave A Good Business Opportunity?
The product selection from LifeWave is limited and questionable. But, that doesn't have to be a deal-breaker. The reality is that you can make money selling just about anything, especially if you happen to be passionate about it. So, to answer whether LifeWave is any good as a way to make money, we have to look at their compensation plan.
To get started, you need to purchase an enrollment pack from the company. There are six different options to choose from, with some being very expensive.
Starter: $25.00
Bronze: $99.95
Silver: $299.95
Gold: $499.95
Platinum: $999.95
Diamond: $1,499.95
The largest difference between the packs is the amount of product you get. The higher tiers give you more items and you do have the ability to customize exactly what you get.
The reason for this is how you earn money. Many companies simply let customers make orders but that's not the focus of LifeWave. Instead, the company offers two different sales approaches.
You buy at wholesale and then resell to customers. Your profit is the difference between the two prices.
The customer orders directly from LifeWave. Once again, you receive the difference.
Buying and then reselling is a problematic approach. With this method, you're paying the cost upfront and then hoping that you can turn a profit. There is also some guesswork involved. After all, you don't know exactly which products are going to sell – or how many you will need.
The style means extra risk and expenses on your end. If you manage the process right, you could certainly turn a profit. But, it's easy to see how you might end up losing money instead.
This also creates pressure to buy. It can feel like the best way to make money is to purchase more items. But, this increases the risk you will be left with some that don't sell.
These issues make the second idea sound more appealing. When customers order directly from the company, you don't have to worry about buying the items first. What's more, some of them may order through autoship, which would give you a commission every month. That should mean more profit, less risk. But, there are some limitations to that idea.
You do still have to buy and resell, even if you have many people ordering directly.
People who order directly are Preferred Customers. They get a discount on their purchases. As a result, the amount you earn per sale will decrease.
This means the optimal income will come from balancing those two ideas. So, either way, you're going to need to invest some money in buying the products initially and as you go.
Of course, the retail profits are only one part of the equation. The other aspect is team building. Here, you are trying to personally introduce new people to the company. With LifeWave, you earn an initial bonus, based on which starter pack they choose.

The commission percentage is interesting here. For the bronze level, you're earning around 15%. For silver, this is closer to 17%. If you got all the way up to diamond, then the rate is 33%.
You also get bonuses if people upgrade their kit later on. The amount depends on what they're upgrading from and to. Regardless, the general concept is similar.
This style means you need to pressure new recruits to buy significant stock upfront. The more they buy, the better you earn.
Team Growth And Income
LifeWave operates through a binary commissions system. This is a pyramid-like structure, where you create two distinct teams of people under you.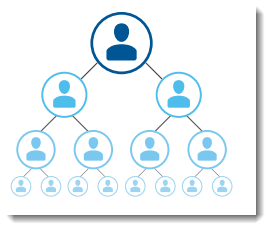 The style means that you place people you recruit on one side or the other. This takes some strategy, as later bonuses are related to how the two terms perform. At the simplest level, you receive a commission from everyone below you, regardless of their precise position.
The idea is that you need to hit a total of 990 BV across the two legs. One needs to reach 330 BV and the other reaches 660 BV. This doesn't have to be monthly. Instead, it builds over time until you hit the desired level (as long as you remain active). Each time you hit this 990 BV, you earn a straight $50 bonus.
Another aspect is the commission matching bonuses. This allows you to earn percentage commissions based on the sales of the first three tiers.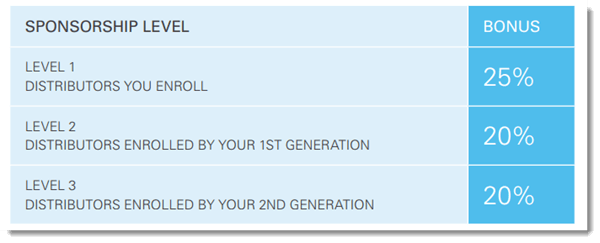 There are various other bonuses as well, associated with the performance of the team and the success of people within your team.
One interesting thing to note is the ranks. Most MLMs have a rank-based system, where income increases as you go through the ranks. Under this approach, the rank requirements get progressively more difficult.
This is true for LifeWave as well but many ranks require you to be at least a gold member. Being a gold member involves buying or upgrading to that kit (which is the $499.95 one). So, to have the best income potential, you have to invest a significant amount in the company.
Ongoing Costs And Requirements
LifeWave does have a monthly requirement of 55 PV (Personal Volume) each month. If you fall below this, you are no longer considered 'active'. This volume is related to your purchases – so you have to buy 55 PV of products each month. As an indication, the $89.95 patches are PV 39, while the $149.95 Monthly Maintenance Kit is PV 75.
Based on those numbers, you'd probably need to spend around $120 or a little more to hit the monthly requirements. But, the ratio of dollars to PV does vary across the products, so you would need to choose carefully.
Because you're reselling the products, this ongoing cost isn't such a big issue. But, do be aware of it. The pattern could mean that you end up stockpiling items that you're unable to sell later.
Can You Generate Reliable Income With LifeWave?
The LifeWave Review
LifeWave exists in a competitive industry with some questionable products. While success is possible, the deck is stacked against you from the beginning. Realistically, there just aren't enough advantages to make the company worth it.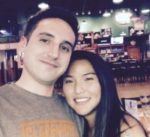 MLM Critic & Author: Nathaniell
What's up ladies and dudes! Great to finally meet you, and I hope you enjoyed this post. I have to be honest though. I'm not a big fan of MLM. Tried it. Hated it.
Affiliate marketing is cheaper, faster, and easier. See for yourself and join millions of other successful affiliates generating income from their blogs!
No inventory. No fees. No recruiting. 3 BILLION potential buyers online.
Reader Interactions