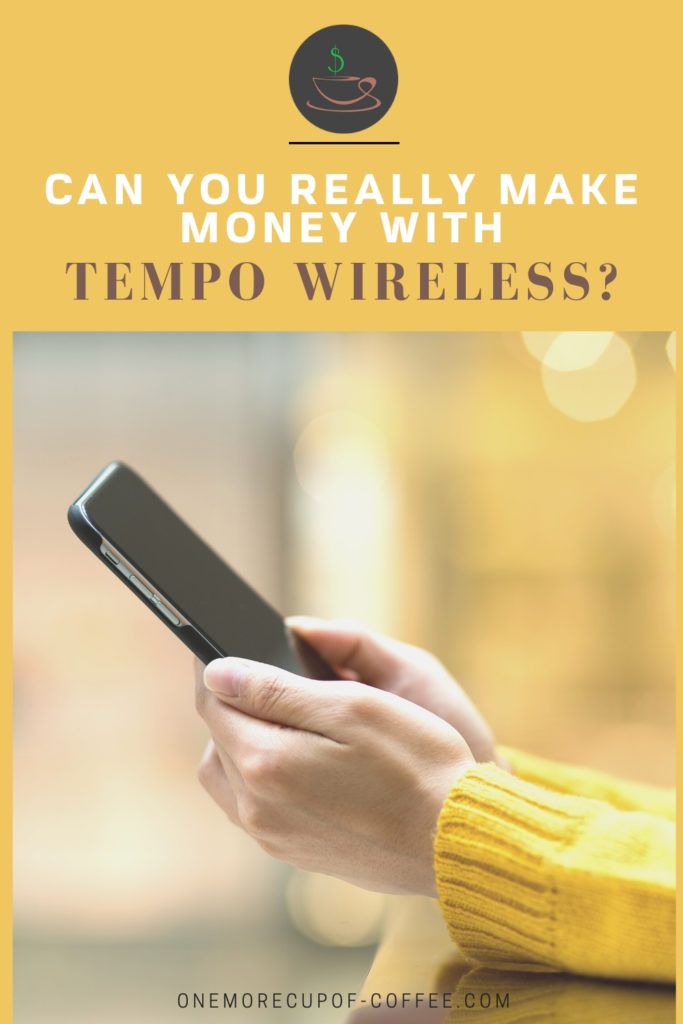 Tempo Wireless is a service MLM, one that focuses on a no contract phone service. The idea is simple enough and it's easy to see why some people might find the company interesting. After all, most people will need some type of cellphone service, so distributors have a large audience to promote to.
Tempo Wireless even has an interesting angle that may help to promote sales. They call this U+3. Basically, customers (and distributors) can earn free wireless service by referring three other people.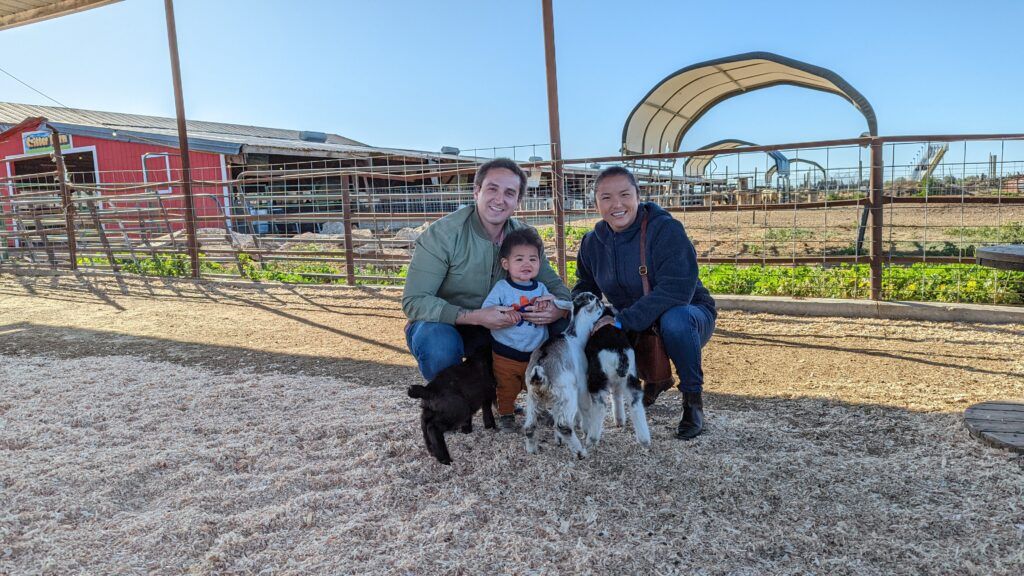 Are You Ready To Work Your Ass Off to Earn Your Lifestyle?
Are you tired of the daily grind? With a laptop and an internet connection I built a small website to generate income, and my life completely changed. Let me show you exactly how I've been doing it for more than 13 years.
Who doesn't like the idea of getting something for nothing? And, free cellphone service, that sounds pretty good indeed. But, is Tempo Wireless as good as it sounds – and how well does the company work as a way to make money?
Before we dig too far into those topics, let's talk about the general idea for a moment. No contract wireless service. It sounds like a great thing to promote, but is it really? You're going to face stiff competition from brands that people trust and some of your potential customers will be locked into contracts.
So, does Tempo Wireless have enough going for it to stand up against those challenges?
Two Ways To Make Money With Tempo Wireless
First of all, distributors for Tempo Wireless earn commissions on sales. Notably, there is an initial commission for most sales, along with a recurring monthly commission. This makes the idea more interesting than many other MLMs.
There is then the chance to earn through team building as well, where you are earning residuals from your team members.
In the next sections, we're taking a close look at those two areas and how they work in practice. We'll also talk about whether making money with Tempo Wireless is a realistic goal.
Make Money From Product Sales
So then, let's begin with the wireless service. There are currently three sets of plans: CDMA Service Plans, GSM Network Service Plans and Sprint Network Service Plans. The CDMA Service Plans look like this: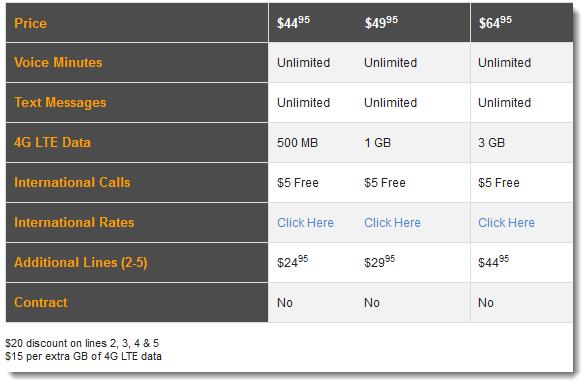 There are more GSM Network plans for customers to choose from. Tempo Wireless also highlights some limitations to the amount of data available.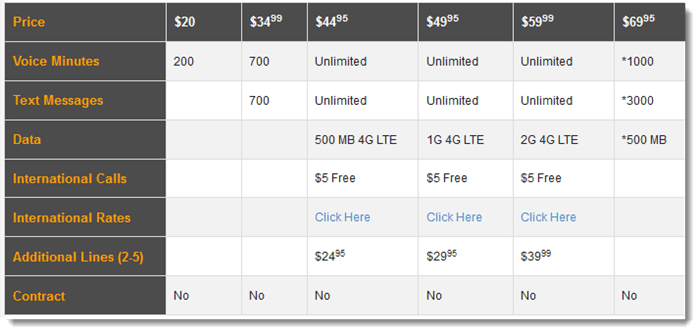 Finally, the Sprint Network plans look like this: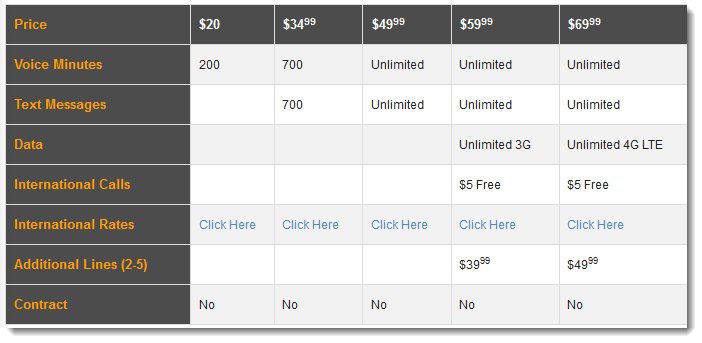 Whether the plans are any good is going to depend on what is available in your area. I imagine they aren't too bad, as the plans do rely on major networks, so there will be an emphasis on being competitive.
My Personal Experience With A Similar Setup
Personally, I hate being locked into a contract, so I think that offering no-contract cell service is a great product. However, they are not the first to do it. In fact, I had a no contract smartphone from Virgin for about 2 years.
I paid about $50 for the phone (Virgin Venture) from Radio Shack, and $45/month for unlimited texting and data. I forget how many talk minutes I was limited to, but it was enough to get me through the month.
To be honest, it was a pretty poor experience. I am not a cellphone expert, so I don't know *why* I had issues with my setup, but I did.
After upgrading to Verizon on a 2 year contract with an iPhone 5c, I'm much happier. I currently pay $80/month for 1 Gb of data. That may not seem like a lot but I work from home so don't need a lot of data.
My issues may have been specific to my situation, so other people on a no contract service might have no problems at all. There may have been technical improvements since that point too, it's hard to know.
Cell Coverage Details
I learned quite a bit about cell phone coverage just by doing research on this product, so I think you are going to have to study up on this stuff if you plan to sell it.
For example, I had no idea what the difference between GSM and CDMA is. Do you? Chances are, the buyer isn't going to know.
So if you plan to pitch the idea of switching networks, you'd better be ready with stats, info, and a plan of how they can move over to Tempo.
Competition Issues
My main issue with Tempo Wireless is the competition that they are facing and the current role they are in.
The big companies like AT&T, Verizon, and Tmobile are battling hard for your money. Tempo is a small player, and you are going to need some good reasons why you should choose Tempo over those guys.
In fact, they all offer some kind of no-contract service. Here are two options from T-Mobile and Verizon, both of which are cheaper than the service that Tempo is currently offering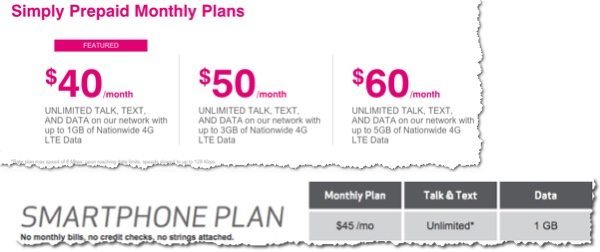 They do have data caps, but they are also a lot more clear about stats like when they start to slow your data down, and how much it's going to cost you to buy more.
But aside from that, T-Mobile has just started its Un-Carrier campaign, and last I heard, was even PAYING for you to cancel your old contract with other companies! They even offer things like data rollover (including 10 Gigs free data) and free data for streaming music.
Honestly, if I wasn't with Verizon right now (and if Verizon wasn't the largest, most reliable network + Tmobile always scoring poorly on speed tests) I might consider switching to T-Mobile. No, I don't work for either company.
Other Products And Services
Tempo Wireless also has a Home & Office service. The description for the service is simply this: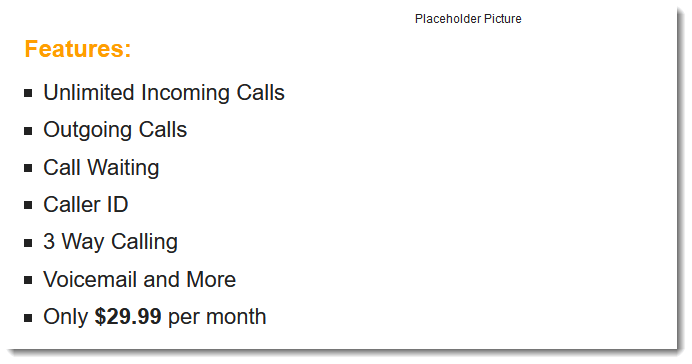 That's it. No further details. I'm not sure what's going on with the 'placeholder picture' either. Needless to say, I wasn't very impressed.
Finally, there is a selection of phones that you can buy.

The whole setup looks very unprofessional. There is a good flyer for each of the phones but still, it's hard to get excited just from looking at the Tempo Wireless site.
A lot of websites doing reviews of Tempo Wireless attempt to give a breakdown of who owns the company and how well they rate on the BBB. However, I couldn't find any instant of Tempo Wireless, and Tempo Communications was not registered or rated by the site.
What I did find that the parent company Birch Communications, although they currently have an A+ rating, currently has over 500 complaints just in the last 3 years! That's astronomical for the size of the company in my opinion. However, I did look up Verizon just to be fair, and they have 3,000 complaints for the past 3 years.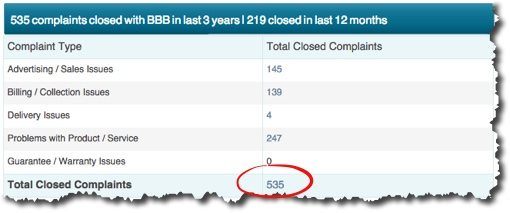 Making Money With Tempo Wireless
The cost of being a distributor for these guys is pretty simple. To be an affiliate or just sell the product is free. This should help to get people involved, especially for those who are just interested in free wireless service for themselves.
But, Tempo Wireless does promote a Virtual Wireless System, which costs $49.99 per month. They may the system sound amazing, but you're basically just getting a replicated website that you can make sales from.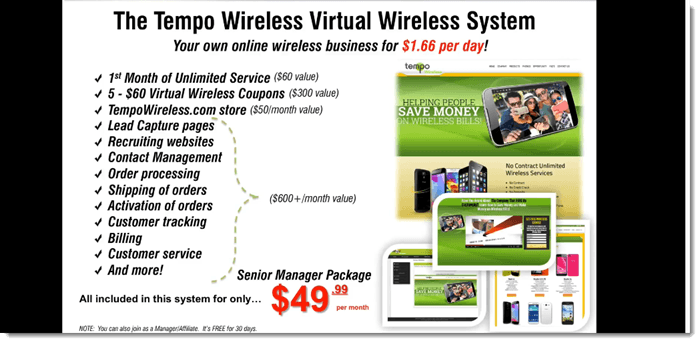 Having a website like that for sales is important, but paying almost $50 a month for it? That's excessive.
I sincerely hope that distributors don't need to pay the monthly fee just to be able to make sales, as that would just suck.
As for income, distributors earn an initial payment when they sponsor a new customer. This ranges from $13 to $25, based on rank within the company.
There is also a weekly residual on customer plans. This starts at $3 and can go up to $18. Once again, the precise amount is based on your rank. Tempo Wireless doesn't provide many details about how the residuals are calculated or the relationship between how much you earn and the total residual.
Make Money Building A Team
To participate in the MLM program, there are two cost levels, $325 and $525. That's what you'll pay if you want to participate in the MLM portion of the website.
This is the part that can easily catch people out. The financial investment isn't small and there's no guarantee that you're going to earn as much as you 'invest'.
The team plan for Tempo Wireless works a little differently than many other MLMs. Rather than using a structured pyramid, members receive a Customer Bonus Override each time a new customer joins their downline. The amount received is based on rank and looks like this:
Manager: $13
Senior Manager: $2
Regional Manager: $2
Vice President: $2
Senior Vice President: $2
Presidential Director: $2
Sponsor: $2
There is also the chance to earn weekly residuals on your team's success, as the image below shows.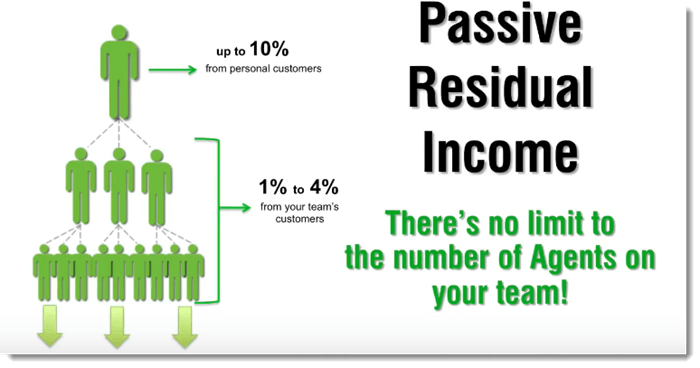 Finally, you can earn residuals from the money that your recruits pay for their web store. This adds to your income potential, but it's also a little concerning. The style means that there is a strong focus on earning from your recruits, rather than from sales.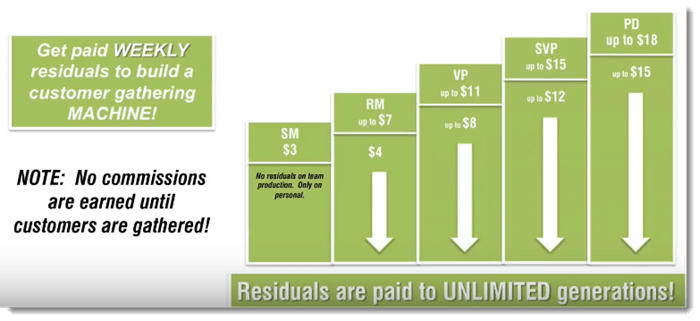 Oddly, Tempo Wireless doesn't provide any information about how you can move up the ranks. With most companies, moving up ranks involves hitting sales targets and growing your team. This is probably the case for Tempo Wireless too.
There are a few other bonuses too, including a revenue sharing pool and a car bonus. Of course, you'd need to be very successful with the company to hit any of these bonuses.
Still, in the end, the compensation plan is simpler than most other MLMs, so that's encouraging.
I think the biggest challenge to promoting this company is going to be getting folks out of their current contracts and offering them a spectacular deal when they are ready to switch.
When the iPhone 7 comes out, are you going to be able to offer them 2 gigs of data and a free iPhone? Probably not. Your offer may fly with someone that's on a really tight budget and has no expectations for quality of smartphone, but as far as getting the newest and best, Tempo's deals just can't compete.
Besides, how many people do you know personally right now that are not currently in a 2 year cell phone contract? Anyone that is currently strapped to a contract has to pay a fee to exit. Is their phone compatible with what Tempo is offering?
You'd better consider these things before signing up as an IBO.
Can You Generate Reliable Income With Tempo Wireless?
Tempo Wireless Review
Could you make money with Tempo Wireless? Sure. I mean, unappealing or not, the system isn't a scam.
Honestly, my biggest critique about the biz op portion of Tempo Wireless is that it's an extremely boring topic to me. There are so many other opportunities out there.
Even though I'm very critical of MLM and general don't recommend the business model, I think there are more exciting topics available in the industry.
Outside of the MLM industry, there are even more opportunities to start a business about something you truly care about. Money can be made everywhere.
I always recommend you first figure out what your passion is, and try to start your business in a related industry to something you're interested in.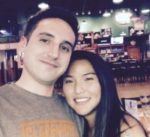 MLM Critic & Author: Nathaniell
What's up ladies and dudes! Great to finally meet you, and I hope you enjoyed this post. I have to be honest though. I'm not a big fan of MLM. Tried it. Hated it.
Affiliate marketing is cheaper, faster, and easier. See for yourself and join millions of other successful affiliates generating income from their blogs!
No inventory. No fees. No recruiting. 3 BILLION potential buyers online.
Reader Interactions