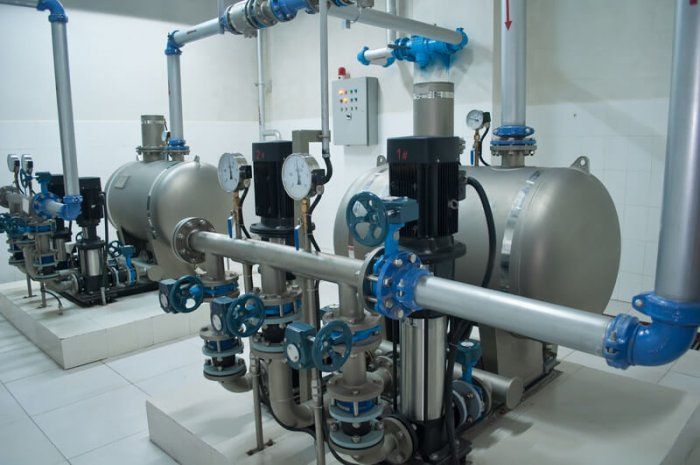 It may seem like the only way to get a good career or get ahead in a job is to get a college degree related to the role – but this isn't feasible for everybody. Many people don't want to be hampered down by extortionate student debts or do not particularly like being in education, and would like to get out into the working world and start making money.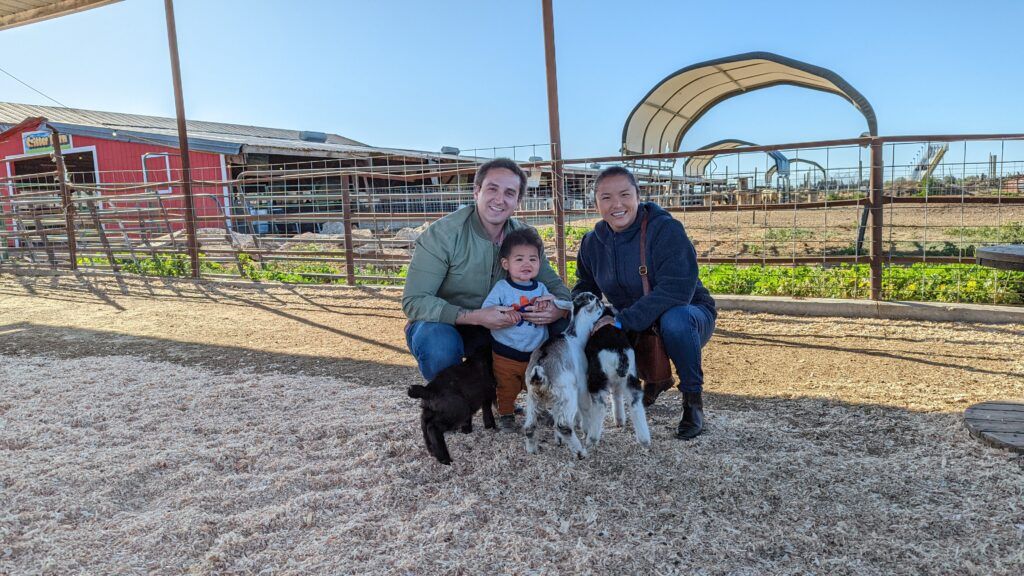 Are You Ready To Work Your Ass Off to Earn Your Lifestyle?
Are you tired of the daily grind? With a laptop and an internet connection I built a small website to generate income, and my life completely changed. Let me show you exactly how I've been doing it for more than 13 years.
Well, do not dismay, because there are several careers with great salaries that don't require you to have gotten a college degree – like that of a Boilermaker.
A boilermaker is a tradesperson who manufactures, installs, and maintains boilers, tanks and vats. Boilers heat the liquid, usually water, that is used to generate electric power or provide heat to buildings, factories or ships.
Over the course of the following article, we going to look at what the role of a boilermaker takes; what skills you need to excel in the career; how to become a professional boilermaker; the salary and benefits of the job; and similar occupations that might appeal to you.
What is a Boilermaker
As a boilermaker, the main component of your role is found in the title of the job – boilers. Boilermaker's, as mentioned, focuses on the manufacturing, installation and maintenance of boilers in their different forms. Boilers provide heating and electrical power to all manner of spaces, so are an integral part of homes, offices, factories and more.
But what does the role of a Boilermaker consist of more specifically? Well, there's quite a bit to the job – it's a craft, and like all crafts, it takes time to learn and improve at.
There are plenty of different tasks that you will need to become familiar with and apply to the role – you'll need to be able to read and understand blueprints to determine how large a job is; you'll need to know what tools will be required for a project; you'll have to follow safety precautions very accurately; and you'll have to complete work orders according to your client's specifications.
They are all things that occur generally outside of the practical work itself – and it is practical work. You'll need to be able to examine boilers to locate defects such as leaks, defects and weak spots so that you know where to repair. This includes evaluating the area surrounding the boiler to find out if this may have a part to play in any issues there may be.
Once preparation and examination has been completed, you will be ready to repair and make any alterations that are required for the boiler. These job duties will potentially include casting and bending materials into shape and/or welding and bolting pieces together. This may require use of physical strength, potentially within a confined space.
Boilers last a long time – sometimes 50 years or more – and boilermakers must maintain them regularly by repairing and replacing parts. They inspect fittings, feed pumps, safety and check valves, water and pressure gauges, and boiler controls.
Skills Needed to be a Boilermaker
Physical Strength and Stamina
Being a Boilermaker is by no-means an "easy" job in the traditional sense – there is a great deal of strenuous activity involved in the role. You will need to be comfortable lifting heavy materials and using tools, as well as having good endurance and stamina – you're going to be on your feet all day – to excel in the role.
Troubleshooting
When it comes to maintenance and repair as a boilermaker, you will need good patience to work out problems – troubleshooting is a large and important part of the job, as issues may not be immediately clear, so it is important that you're able to work out a way of appropriately approaching the problem.
Reading Comprehension
You must be able to understand written documentation. This could be anything from instructions to blueprints; regardless of what it is, you must be able to understand and follow it correctly.
Critical Thinking Skills
Boilermakers must weigh various solutions to problems and then predict which one will be most effective. This follows on from troubleshooting issues – the answer to your problem may not always be obvious from the outset, so you must be capable of identifying issues and choosing the correct way to respond to them.
Verbal and Listening Skills
The people you're working for may not necessarily be familiar with technical jargon related to their issues, so it is important that you're able to break down what you're doing and explain it to them clearly. It is also important that you're able to listen to what they want so that you're able to perform the tasks they may feel need doing adequately.
How to Become a Boilermaker
If you like the sound of the job of a boilermaker and feel your skillset matches that required for the role, then you may be interested in becoming one.
There are two main paths of entry to a career as a Boilermaker. They are: 1. Completing a formal apprenticeship in the role or 2. Attend a technical/trade school combined with employer provided training.
You're eligible to become an apprentice boilermaker once you have received a high school diploma and are 18 years of age (exceptions may be made, but this generally the case). Having previous experience in the area or when it comes to welding may impress employers but is not mandatory. Apprenticeships generally last between 4 to 5 years – you will be paid during this time, and your salary will increase as you become more experienced.
Once you have registered with an employer as an apprentice, you will begin learning about the tools and craft of the trade. You do this by working alongside an experienced boilermaker, observing there work and developing a broader knowledge of how to complete jobs and how to approach them.
You will also learn how to use tools, read blueprints, safety practices while working and general construction techniques.
Learning the above-mentioned things is something you will also do at a trade school, however with more of a theory approach, at least at first. Once you have enrolled in a trade school and learned about the craft of a boilermaker, you may then become involved in the practical side of things. This is done through on-the-job training, which is generally paid.
Once you finish your time in trade school or an apprenticeship, you will be considered a fully-qualified boilermaker. Once this has been confirmed, you will see a salary increase and also be considered for a larger amount of jobs within the Boilermaker industry.
In terms of career advancement when you become experienced, you could potentially opt to move into a supervisory position. Also, your experience could lead to you becoming a project manager who supervise boilermaker's but also other professions such as that of plumbers, carpenters, stonemasons and electricians.
The job outlook for boilermaker's is very good, with the occupation reportedly having a faster growth than most jobs. Between the years of 2016 to 2026, boilermaker's jobs are set to increase by approximately 8 percent over this time period,
Salary & Other Benefits
Working as a Boilermaker can be a very lucrative career – according to the Bureau of Labor Statistics, the median annual wage for boilermakers was $62,060 as of May 2016 (the median wage is the wage at which half the workers in an occupation earn more than, and that half of the workers in occupation earn less then, so it gives an indication as to the average wage).
The lowest 10 percent of boilermaker's earnings was less than $37,690 and the highest 10 percent of earners were making more than $85,800.
Starting out, as an apprentice, you will receive less than fully trained boilermakers. As your skills and experience increases, as will your salary.
In terms of the benefits that accompany a career as a boilermaker, there are perks that come with the job. If you're hired by a company, then you may be entitled to things like health and dental insurance, vacation days, sick leave and pension contributions, but these may differ from employer to employer so it is worth investigating prior to committing to a job.
Many boilermakers are self-employed, giving them an opportunity to be entrepreneurial and potentially set up their own business. It also gives you scope to choose your own schedule, which may highly appeal to many people.
Similar Occupations
You may be reading this article and liking the sound of being a Boilermaker – it's got a good salary, you've got the correct skillset and it's practical, technically challenging work – but aren't completely sold on the idea. This may not be a problem; there are other jobs out there that utilise similar skill-sets that also don't require a college degree – like that of a plumber and an electrician.
Plumbers install and repair pipes that carry liquids or gases to, from, and within businesses, homes, and factories. It is an occupation that shares many similarities with the work of a boilermaker, but is less specialized, and could see you working on different jobs on a daily basis.
If you're interested in a practical job that challenges you technically, you may be interested in a career as an electrician. Electricians install, maintain, and repair electrical power, communications, lighting, and control systems in homes, businesses, and factories. While it differs from a Boilermaker in that you are working in the maintenance and repair of electrical sources as opposed to generating it, it is also a highly commanding and interesting career option that does not require a degree.
Conclusion
The career of a boilermaker is a challenging one, but one that also provides a very good salary. It also does not require you to attend college to get a degree, so you can begin earning money straight away rather than being bogged down with college debts.
College plays an important part in society, but it's not for everybody. There are plenty of great careers available without getting a degree, so be sure to assess your options before committing to it, as it is by no-means the only way to get your foot on-the-ladder of a good career as is evident from being a Boilermaker.
I never went to college, and it ended up being the best decision I ever made. Almost a decade ago I learned how to create my first online business, and now I work full time from home. The best part is that I set my own salary, and set my own schedule. If I want to make more money, I work harder. If I want to work less, I just take the day off!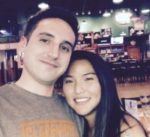 Nathaniell
What's up ladies and dudes! Great to finally meet you, and I hope you enjoyed this post. My name is Nathaniell and I'm the owner of One More Cup of Coffee. I started my first online business in 2010 promoting computer software and now I help newbies start their own businesses. Sign up for my #1 recommended training course and learn how to start your business for FREE!