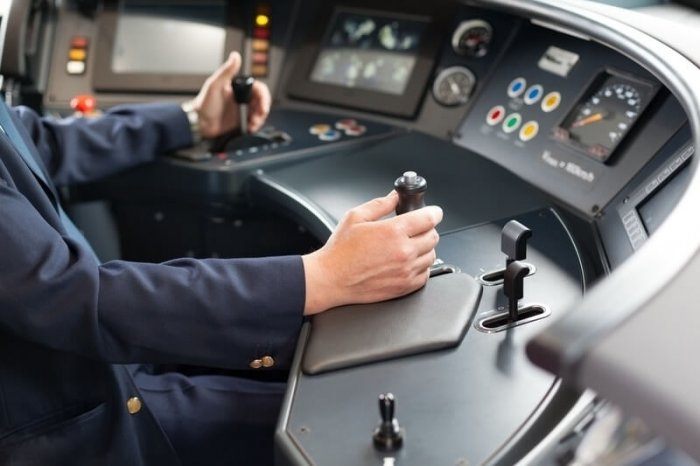 If you've just finished high school, you may have a lot of questions you need an answer to; questions like "what college should I go to?", "What degree should I do?" and "how will I afford all of the fees?". Or perhaps you know one thing – that you don't want to go to college.
Well, this is okay; the education system isn't for everybody. It's also worth noting that a college degree isn't the only way to gain access to a good career, as may seem the case – there are plenty of great careers out there that don't require degrees – like that of a Locomotive Engineer.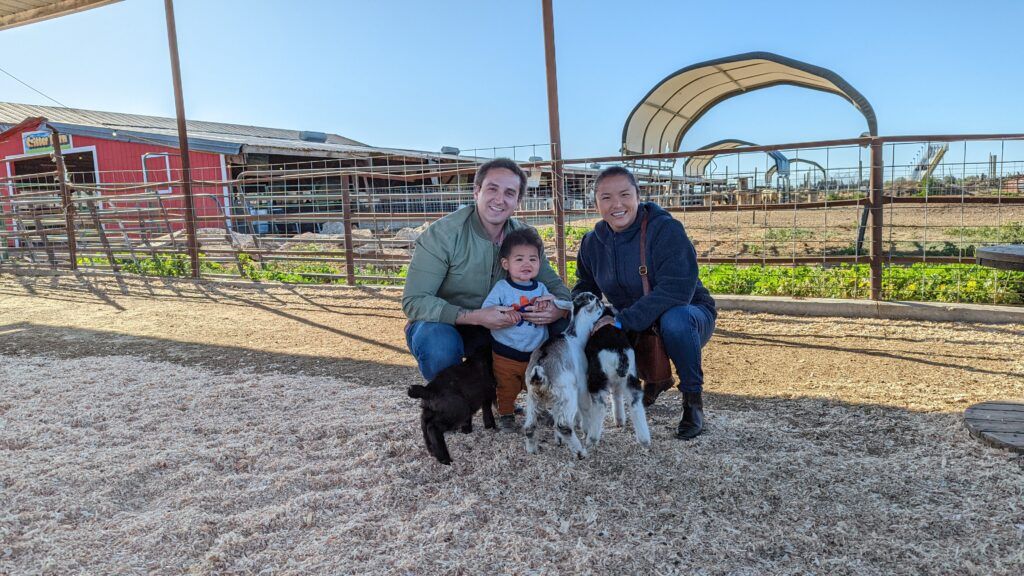 Are You Ready To Work Your Ass Off to Earn Your Lifestyle?
Are you tired of the daily grind? With a laptop and an internet connection I built a small website to generate income, and my life completely changed. Let me show you exactly how I've been doing it for more than 13 years.
Locomotive engineers are the people who get trains from one place to another – it's a vital job that keeps commutes running smoothly, offering thousands of people a means of getting from one place to another smoothly and efficiently.
Locomotive engineers have a good job with a high paying salary, and don't require a degree. Over the course of this article, we're going to look at what the role of a locomotive engineer entails; the skills needed to excel in the job; how to become one; the salary and other benefits attached to the role; and some similar occupations.
What Does a Locomotive Engineer Do?
Locomotive engineers are responsible for driving trains safely from one destination to another. While getting the train from destination A to destination B is there main role, there's a lot more to the job.
They ensure that freight trains and passenger trains stay on time and travel safely. Some locomotive engineers drive trains between stations, while others move trains around in a rail yard.
Over the course of a day as a locomotive engineer, there are lots of tasks that you will need to complete and maintain. You must monitor the speed of the train as well as factors such as air pressure, battery use (or fuel consumption) and other instruments to ensure the smooth running of the journey.
The smooth running of the train comes down to the smooth use of controls utilized by the driver – this means using a variety of throttles and air-brakes to keep the train ticking along nicely. It's not just the locomotive engineers that look after a train's journey – you'll need to communicate with dispatchers over radios to get and give important information about delays or changes in the schedule.
You'll also be important to the upkeep of the train and will need to check the mechanical condition of the locomotive to ensure it is up to scratch and make adjustments when necessary. It is also on you to document issues with a train that require further inspection.
There's a lot to the job between monitoring, communicating, documenting and maintenance, but it's a role that you can become familiar with quickly thanks to intensive on-the-job training, which we'll cover more later.
What Skills Do You Need to Be a Locomotive Engineer
You will learn a lot about the job while you're training to become a locomotive engineer, but there are some skills that will help you stand-out and excel at the role detailed below:
Operation Monitoring
You will need to be finely tuned in to what is happening around you while working. It is important to closely monitor all of the controls and gauges to ensure smooth running of the train. You will need to have good vision, hearing and hand-eye co-ordination abilities, as these will be tested to ensure that you're capable to perform your job correctly.
Mechanical Skills
Locomotive engineers must have good mechanical skills to operate complex mechanical equipment and to drive the train. New equipment and technology may be implemented occasionally, so it's important that you're comfortable with adapting new equipment, while being fully-knowledgeable about other controls on board the locomotive.
Verbal & Listening Skills
It is important that you have strong communications skills – both oral and aural – so that you can communicate with dispatchers and other engineers to avoid potential accidents. Being able to get across what is happening on or around the train both clearly and accurately while also listening and taking in orders and advice are essential components to succeeding as a locomotive engineer.
Decision Making Skills
You may find yourself in a position to be decisive and make a call under pressure while working as a locomotive engineer, so it is important that you have good decision making skills to see you excel in the role.
Physical Strength
There is the possibility that you will need to utilize physical strength to lift heavy objects and machinery occasionally when working as a locomotive engineer, so it will help if you're comfortable doing so.
How to Become a Locomotive Engineer
So, you're interested in becoming a locomotive engineer, how do you go about it? Most rail companies in the United States require you to have at least a high school diploma, or an equivalent qualification. Once you have this and are over 18 years of age (or potentially 19 depending on the state), you can apply to train to become a locomotive engineer.
Once you have found someone to train with, you're ready to begin learning the nuances of the job. This is done over the course of two-to-three months of on-the-job training before you're allowed to operate the train on your own. This training is done by riding with an experienced locomotive engineer who can inform you of all the particular things to keep an eye out for on the particular route, as well as the best way to go about performing your duties.
This training can be intensive, and will help you gain a complete understanding of the track length, where and when the switches are, any unusual aspects to the track, and more. Even as an experienced engineer, you will have to undergo this training when switching to a new track as it is essential that the locomotive engineer is keenly familiar with the route that they are taking.
Most rail lines will also provide extra training and continuing education so there drivers can be as up-to-date and proficient in their knowledge of the role as possible.
Your vision, hearing and hand-eye coordination skills will be tested by your employer to ensure that you're capable to perform your job sufficiently.
Jobs within the industry are competitive and are expected to get more competitive – overall employment of railroad workers is projected to decline 3 percent from 2016 to 2026. New job openings often arise upon the retirement of current employees and when new train routes are opened, so it's worth keeping an eye out for these factors.
Salary and Other Benefits
Working as a locomotive engineer can be a lucrative career – according to the Bureau of Labor Statistics, as of May 2016, the median wage for workers in the role was $57,160 per year (the median wage being the figure at which half of workers earn more than and half earn less than, giving an average indication of the wage level).
The same source lists that the lowest 10 percent of locomotive engineers earned less than $39,090 and the highest 10 percent earned more than $80,880 per year.
In terms of additional benefits attached to working as a locomotive engineer, there are the two major ones already mentioned – minimal education requirements are required and on-the-job training is provided by most employers, so you will be able to begin earning money for working straight away, which isn't the case with several careers and certainly isn't the case with college degrees.
Your schedule as a locomotive engineer will generally be on-call, meaning you could be called upon on any given day in principal – this isn't a benefit, but what it does mean is that if you were a certain number of hours, you may get consecutive days off, meaning you'll be able to plan things for extended breaks in your schedule. If you're a shorter distance train driver, it is likely you will have a more predictable schedule than long-distance drivers.
Your employers may also offer additional perks, such as insurance, sick leave, vacation days and additional education, but these vary from employer to employer, so it is worth investigating particular ones specifically to see whether there are additional perks to working for them.
Similar Occupations
There may be elements of the job of a locomotive engineer that appeal to you, but you would be interested in hearing about similar jobs. Well, you're in-luck because there are plenty out there that don't also require you to get a degree – like that of a bus driver and a flight attendant.
Bus drivers transport people between various places—including work, school, and shopping centres—and across state or national borders. Some drive regular routes, and others transport passengers on chartered trips or sightseeing tours. The career of a bus driver shares plenty of similarities to a locomotive engineer, except driving a more traditional mode of transport on the road as opposed to rails.
Flight attendants provide routine services and respond to emergencies to ensure the safety and comfort of airline passengers while aboard planes. As an attendant, unlike a locomotive engineer, you won't be in control of the vehicle (and obviously, you'll be in the air), but you will need maintain a number of things throughout the plane.
Conclusion
The career of a locomotive engineer may appeal to you – it's a challenging job with a good salary that does not require you to have a college degree. It's also proof that not all good careers require you to have a college degree.
College has a large and important part to play in our society, but that doesn't mean that it is for everybody. If you would prefer to get straight into the working world and earning money, do not feel dismayed about your career options – there are plenty of excellent careers available without a degree – like a locomotive engineer – so it's worth assessing your options before committing to college.
I never went to college, and it ended up being the best decision I ever made. Almost a decade ago I learned how to create my first online business, and now I work full time from home. The best part is that I set my own salary, and set my own schedule. If I want to make more money, I work harder. If I want to work less, I just take the day off!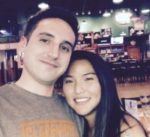 Nathaniell
What's up ladies and dudes! Great to finally meet you, and I hope you enjoyed this post. My name is Nathaniell and I'm the owner of One More Cup of Coffee. I started my first online business in 2010 promoting computer software and now I help newbies start their own businesses. Sign up for my #1 recommended training course and learn how to start your business for FREE!