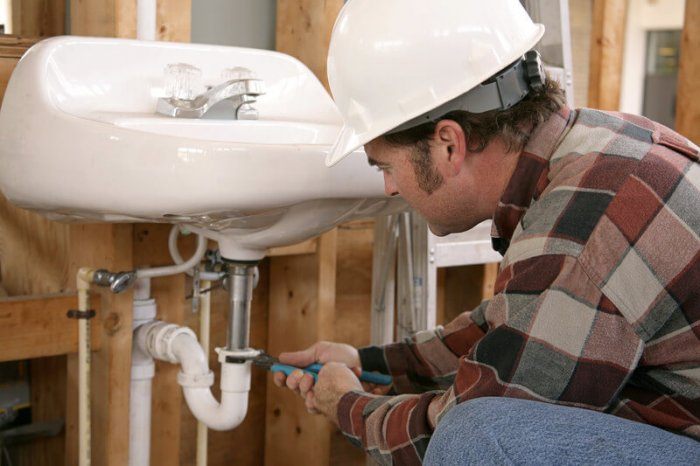 Working in the plumbing industry can lead to a good career with a fine salary and plentiful job prospects – plumbing is an absolutely essential part of everybody's day-to-day life, so there will always be need for a plumber.
One of the great things about plumbing as a career, especially starting-off, is that it is a career that does not require you to attain a college degree. It may occasionally seem like the only way to get ahead in a career is to get a degree in a field relating to the job, but this is not always the case, as being a plumber proves.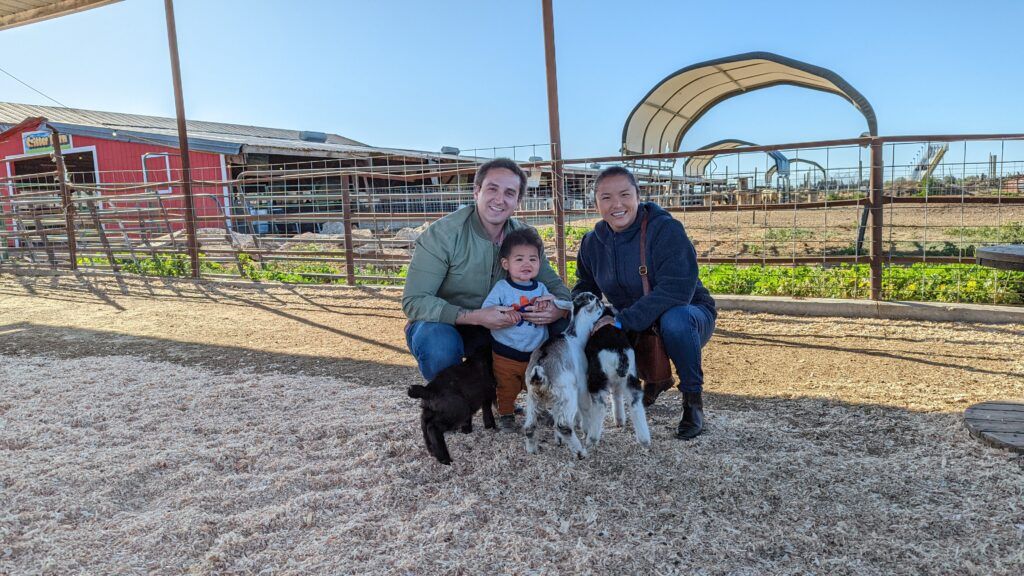 Are You Ready To Work Your Ass Off to Earn Your Lifestyle?
Are you tired of the daily grind? With a laptop and an internet connection I built a small website to generate income, and my life completely changed. Let me show you exactly how I've been doing it for more than 13 years.
A plumber is the person who keeps all of the pipes and sewage systems functioning correctly in your home, but they're also so much more. Over the course of the following article, we are going to look what the role of a plumber entails; the skills you require to excel in the role; how to go about being a professional plumber; the salary and other benefits attached to the occupation; and similar jobs that may appeal to you.
What do Plumbers do?
The role of a plumber and what is considered plumbing can be quite broad.
At their core, A plumber installs and repairs pipes that supply water and gas to, as well as carry waste away from, homes and businesses. He or she also installs plumbing fixtures such as bathtubs, sinks, and toilets, and appliances, including dishwashers and washing machines.
Plumbing is a job that requires a lot of skill and knowledge to do. Have you ever been somewhere where the washing machine has broken and began to flood the floor? Or a shower isn't operating correctly? Or you're having an issue with your tap water? These examples aren't usually problems that can be resolved by a normal person, and the help of trained professional is required.
Plumbing is an integral part of everybody's lives, although it can often be taken for granted… until there is an issue – this is where a plumber comes in. Anyone who's faced a broken pipe or a flood as a result of an appliance will tell you about their appreciation for the hard work of plumbers who came to their rescue.
Being a plumber can be a physically demanding. Between lifting and using heavy tools and squeezing yourself into tight spaces to get a better look at a problem, it is a role that requires a lot of strength and stamina. It's a job that often requires you to get down-and-dirty; plumbing is a career suited to those who don't mind getting a little bet messy from time-to-time! You may also be needed in a hurry – unless it's scheduled maintenance, most incidents that require a plumber are needed fairly urgently.
What Skills do Plumbers Need?
Listening Skills
Working as a plumber will require you to have excellent listening skills – you will need to hear out customer or clients problems in order to understand what they require or would like done, and attend to their plumbing problems.
Troubleshooting
After hearing out a problem or query, you will need to utilise troubleshooting skills to identify the issue, determine the cause and figure out the ideal and best way to make the required repairs or alterations.
Critical Thinking
Sometimes it's not as black-and-white as just troubleshooting and identifying a problem immediately. Plumbing issues may not always be clear, so you will require good critical thinking skills to analyse a problem and then weighing up solutions to find the best possible way to approach the issue. This will also require you to be decisive, although this will come with time in the job.
Verbal Communication
As a plumber, it will be essential that you're able to break down potentially technical terms and clearly explain what the problem is, what you're going to do to fix it and the costs relating to the problem. For these reasons, you will need to be a good communicator.
Physical Strength
Plumbing isn't an "easy" job – you will need to lift heavy objects and do strenous tasks from time to time, as it very much so is practical work. You will need to be comfortable doing these things and have good physical strength. you will also need good stamina, as you will spend much of your working day on-your-feet.
Dependability
Working as a plumber, you will need to be trustworthy and reliable. Your dependability will be important, to ensure that all work is performed in a responsible and timely way, with all requirements being realized.
How to Become a Plumber
To become a plumber you will need an apprenticeship – but to become a eligible for one of these you will need to: 1. Be over the age of 18 years old and 2. Have a high school diploma. Once you fulfill these two criteria, you can apply to be a plumbing apprentice.
An apprenticeship to become a plumber combines classroom instruction with on-the-job paid training. Apprenticeships are generally sponsored by trade-unions and employers, and can last for up to 4-or-5 years. During this time, you will be learning how to be a plumber, but you will also be paid for it.
The on-the-job aspects of an apprenticeship usually include working alongside an experienced plumber and learning the tricks of the trade from them. You will begin to develop knowledge of the profession and be able to complete jobs on your own through time in the job – the best way to learn is by doing, and this is a philosophy that apprenticeships embrace.
You may be worried about the classroom aspects of an apprenticeship if you did not particularly like school, but they're very important. in these classes, you will learn about local codes and regulations as well as about blueprint reading/understanding and safety precautions while working.
As well as an apprenticeship, plumbers (in the United States) need a license to work. To attain this, you will need to have 2-5 years experience as well as needing to pass an examination.
Once you have completed your apprenticeship and earned your licence, you can call yourself a professional plumber! As you gain more experience, your salary will increase. Plumbing is a job where you never stop learning, so it is important to regularly learn how to do new things that will help you in the role, even when you're experienced.
In terms of career progression once you become qualified, there are a number of options available to you. You can climb the ladder as a plumber or you may opt to go into business for yourself. Others choose to become supervisors or contractors, which are roles that are very well-suited for bi-lingual workers, who can speak to a workforce that doesn't necessarily speak English.
Salary & Other Benefits
Working as a plumber can be a very fruitful career. According to the Bureau of Labor Statistics, the median wage for plumbers as of May 2016 was $51,450 (the median wage is the wage at which half the workers in an occupation earned more than, and half earned less than).
Within this figure, of all plumbers, the lowest 10 percent of earners were making less than $30,430 and the highest 10 percent of plumbers were earning over $90,530.
Starting out as an apprentice, your pay will be less than that of fully trained plumbers, but the more you become experienced, the more you will earn. You will also be earning money straight away, which is not the case with college degrees – and you wont have any student loan debt.
In terms of benefits that come with being a plumber, they are plentiful. If you are working for a commercial outfit, then you may be offered health and dental insurance, vacation days and sick leave, although these will vary from employer to employer so it is worth investigating.
One of the greatest perks of being a plumber is the job security – there is no fear of plumbers not being needed any time soon, because as long as there are pipes and drains, there will be plumbers. It is also a job that is experiencing rapid growth, with the amount of plumbers employed is expected to grow by 16 percent between the years 2016 and 2026.
Many plumbers are self-employed, which gives you scope for entrepreneurship, as well as the ability to choose your own schedule. There is a great deal of variety within the day-to-day of being a plumber – it differs a great deal from a desk job! So this may be something that you want from a job. Also, you'll be helping people – when someone needs a plumber, they usually really need a plumber!
You'll also be equipped with a set of skills that can be used across the world. Plumbing is a universal profession that breaks through the boundaries of language, meaning you would be able to travel and work in a foreign country if that appealed to you (although many countries require there own licensing).
Similar Occupations
You may be interested in a lot of the aspects attached to being a plumber – the practical working aspects; the ability for entrepreneurship; the critical thinking skills, for example. You do not need to worry, as there are other jobs out there (that also don't require you to get a college degree) that utilise somewhat similar skillsets, like that of an Electrician or a Boilermaker.
Electricians install, maintain, and repair electrical power, communications, lighting, and control systems in homes, businesses, and factories. While you would be working with electricity as opposed to water, the approach to the work of an electrician is similar to that of a plumber.
Boilermakers assemble, install, maintain, and repair boilers, closed vats, and other large vessels or containers that hold liquids and gases. It is a role that requires you to troubleshoot and work out problems in a similar way to a plumber.
Conclusion
If you choose to go on to become a plumber, you will be entering a career with fantastic job security, plenty of benefits, a good salary and a versatile working day. If you're not sure whether it is the career for you or not, don't worry – there are plenty of other jobs out there that don't require you to have a college degree.
It may seem if you're finishing up in school that there is a great pressure to attend college and get a degree, but this isn't possible or wanted by many people for a variety of reasons. College is very important and serves a good part in society, but it is not for everybody and also, certainly isn't the be-all and end-all when it comes to getting a good career, so be sure to assess your options.
I never went to college, and it ended up being the best decision I ever made. Almost a decade ago I learned how to create my first online business, and now I work full time from home. The best part is that I set my own salary, and set my own schedule. If I want to make more money, I work harder. If I want to work less, I just take the day off!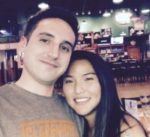 Nathaniell
What's up ladies and dudes! Great to finally meet you, and I hope you enjoyed this post. My name is Nathaniell and I'm the owner of One More Cup of Coffee. I started my first online business in 2010 promoting computer software and now I help newbies start their own businesses. Sign up for my #1 recommended training course and learn how to start your business for FREE!