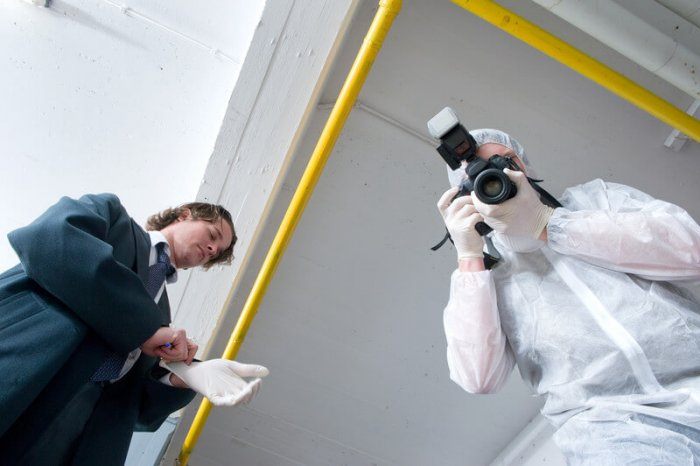 It can seem that the only way to go about getting a high-paying career with good job prospects is to get a college degree, but this is not always the case. College plays a very important part in society but it's not for everybody – a combination of extortionate fees, unstable future and remaining in the education system may put you off attending college, but this does not mean that you can't have a good career.
There are plenty of jobs out there that don't require you to have a college degree – jobs like that of a detective.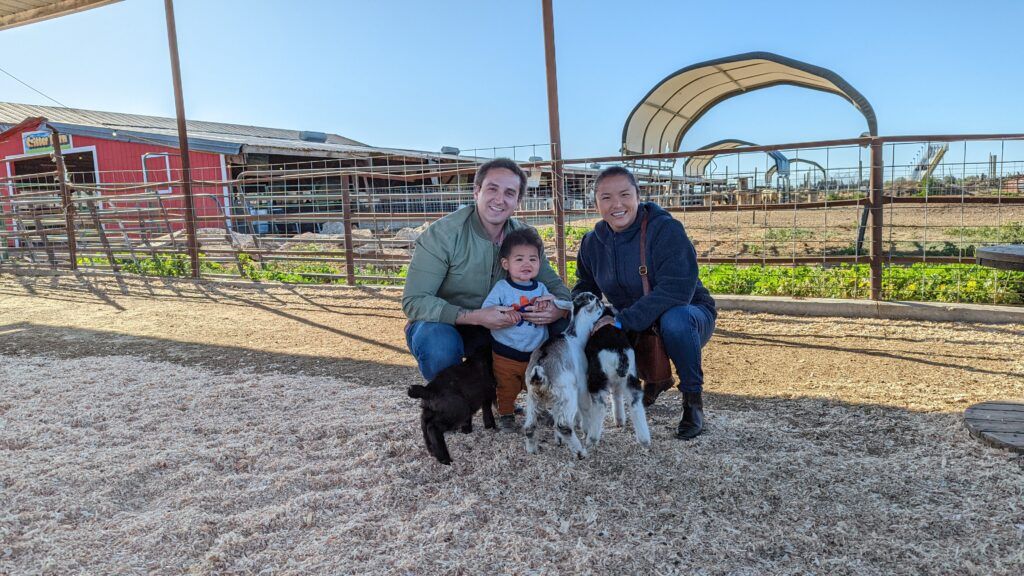 Are You Ready To Work Your Ass Off to Earn Your Lifestyle?
Are you tired of the daily grind? With a laptop and an internet connection I built a small website to generate income, and my life completely changed. Let me show you exactly how I've been doing it for more than 13 years.
Detectives investigate crimes. They also search for and apprehend criminals. Unlike patrol officers, detectives spend their days following up on crimes that have already been committed, as opposed to actively patrolling to prevent crime.
Over the course of this article, we will look at what the role of a detective involves; the skills that will see you excel in the role; how to go about becoming one; the salary and benefits of the job; and some occupations that utilize a similar skill-set that may appeal to you.
What Do Detectives Do?
If you've ever watched a crime drama then you have the basic gist of what detectives do – solve crimes – but it's so much more than that as well.
The job of a detective shares similarities to a regular police officer in that they investigate crimes, search for and hopefully apprehend criminals, but it differs in that there is a more long-term focus in their approach. The work of a detective often focuses on crimes that have already been committed as opposed to actively patrolling crime.
The day-to-day of a detective can vary wildly depending on the crime, but here are some tasks that happen regularly: There's the crime scene investigation element of the role, where scenes of recent crimes are combed for potential evidence, which is then collected. There are witness interviews, that may add to a detective's understanding of a case, considering each case will be different.
There is also plenty of documentation and paperwork involved – between report writing, record keeping, affidavits and search warrants, detectives are kept plenty-busy with paperwork.
Another integral part of the role is arresting criminals. It may seem obvious, but there's a protocol to arresting someone accused of a crime, and it must be followed.
As a detective, you may choose to specialize in a particular area – homicide, sex crimes, white collar crime, etc.
Working as a detective, as is the case with careers in criminal justice, can be dangerous. There are many perils associated with the role, and safety is of the utmost importance – your job is important, but you do not want to put yourself in the face of danger and become a casualty because of it.
It can also be a very stressful job. Time is of the essence in criminal investigation, so when a new case arises, detectives can expect to work very long hours – up to 20 hours straight – after initially responding to a crime scene.
Even with these elements of danger and stress, being a detective can be a rewarding, interesting and challenging career with a good salary and room for job progression.
Skills Needed to Be A Detective
You will learn about what it takes to be a detective through police academy and working as a police officer, but there some ingrained skills that can see you excel at the role, which we've had a closer look at below:
Critical Thinking & Problem Solving
Detectives must be able to analyze complex problems of the case and be able to find solutions. Critical thinking is important to reach logical conclusions based on the evidence. Detectives must use these skills to remove personal prejudice and opinions and objectively investigate cases. In addition, detectives must make sound decisions when interviewing a witness or pursuing a lead.
Attention to Detail
Detectives must pay strict attention to detail to ensure that nothing is missed in the investigation that may compromise a court case – investigations often result in legal action, whether it be in civil or criminal courts. This skill comes into play when identifying and examining evidence, following legal procedures and during interviews. Being sure to follow protocol ensures that chances of mistakes are minimized, so a keen attention to detail is essential.
Computers & Technology
More and more it has become an integral part of being a detective be technologically-savvy. Your computer is one of your most important tools – both in terms of communicating and documenting, but also for conducting background checks and searing through old cases and financial records. You must be able to adapt to new software, such as database searches, and having a good grasp of computers will help you with this, and in-turn, assist in you excelling in this important part of the role.
Written & Oral Communication
All of the work doesn't take place in the field as a detective – to get anywhere in the job you're going to need excellent oral and written communication. This is vital for everything from making good documentation to putting witnesses at ease. You'll have to be good at making people relax, as matters relating to criminal justice can often be traumatic for people, so compassion is essential.
Patience/Memory
Crime dramas may give the impression that working as a detective is all-action, but this isn't the case. Working as a detective requires great patience, as things don't always happen all that quickly. There's also a requirement for fantastic memory – being able to recall one of the most minute details of a crime scene could result in solving a long-running case.
How to Become a Detective
Criminal justice is full of great careers, but one thing they almost universally have in common is that you have to start at the bottom and work your way up. This is also true for detectives. In order to make it as a detective, you need to first become a police officer. That means going through the entire law enforcement hiring process, attending the police academy, making it through field training, and getting off probation.
Detective jobs are either promotions or lateral transfers from within the police department. The individual requirements may vary from department to department, but since it is a specialty position, you can expect to have to serve as a police patrol officer for 2 or more years before you're even eligible to be considered for a detective job.
A lot of people become disheartened when they realize that they may have to spend years working as a police patrol officer before they can even get a shot at becoming a detective. The time, though, can be very well spent learning about people, laws, and criminal process, all of which will make you a better detective.
Every police department will use a different method to select detectives from the ranks of their police officers.
Some may use a written exam, some an oral interview, and some may just base their decisions off of work history alone. In many cases, it will likely be all of the above. Once you make it as a police officer, learn all you can about the process for your specific department so you can properly prepare for promotion to detective.
If your goal is to make detective, you're going to want to spend your time as a police officer making a name for yourself. Just like any other job, your work history matters here. While working, you can develop a reputation as a hard worker, an independent problem solver, and a good investigator by properly, promptly and accurately handling those cases you'll have the ability and resources to take care of on your own.
Salary And Other Benefits
According to the Bureau of Labor Statistics, the median salary for all jobs under the umbrella terms of Police and Detectives is $61,600 as of May 2016 (the median salary is the figure at which half of all workers earn more than and half earn less than).
The median salary of being a detective is higher – it is reported to be $78,120. And while there are no current figures for the salary range, in 2012 the lowest 10 percent of earners were making less than $39,660 and the highest 10 percent was earning more than $122,290 – and this figure may have risen in the past 4 years, so it can be a very lucrative career.
Jobs aren't expected to be scarce going forward either, with employment of police and detectives projected to grow 7 percent from 2016 to 2026 – although this obviously varies depending on location, as there may be more demand for employment based on the crime rate of the area.
In terms of additional benefits that come with working in the role, detectives can expect to have things like health insurance, retirement packages, uniform reimbursement and more, but these things will vary depending on a number of factors such as location, education and experience, so it's worth investigating before committing to somewhere.
Similar Occupations
There are many elements of being a detective that appeal to you, but you may be interested in hearing about other jobs with similarities. Well, you're in luck as there are other jobs that utilize similar skill-sets that also don't necessarily require a college degree – jobs like being a correctional officer or a private detective.
Correctional officers are responsible for overseeing individuals who have been arrested and are awaiting trial or who have been sentenced to serve time in jail or prison. Bailiffs are law enforcement officers who maintain safety and order in courtrooms.
Private detectives search for information about legal, financial, and personal matters. They offer many services, such as verifying people's backgrounds and statements, finding missing persons, and investigating computer crimes. This is job is very similar to that of a detective, except you would not be part of the police force and may be working alone.
Conclusion
A career as a detective is challenging, but ultimately can be very rewarding. If you've got a desire for justice and great investigating abilities, then perhaps a career as a detective could be for you. It also offers a great salary and good opportunities for career progression – and you don't even need a college degree to get started!
Not all good careers require you to have a college degree – some people would prefer to get started in the working world right away following high school and this is alright. Be sure to assess your options and find out which career is for you before committing yourself to college!
I never went to college, and it ended up being the best decision I ever made. Almost a decade ago I learned how to create my first online business, and now I work full time from home. The best part is that I set my own salary, and set my own schedule. If I want to make more money, I work harder. If I want to work less, I just take the day off!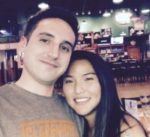 Nathaniell
What's up ladies and dudes! Great to finally meet you, and I hope you enjoyed this post. My name is Nathaniell and I'm the owner of One More Cup of Coffee. I started my first online business in 2010 promoting computer software and now I help newbies start their own businesses. Sign up for my #1 recommended training course and learn how to start your business for FREE!