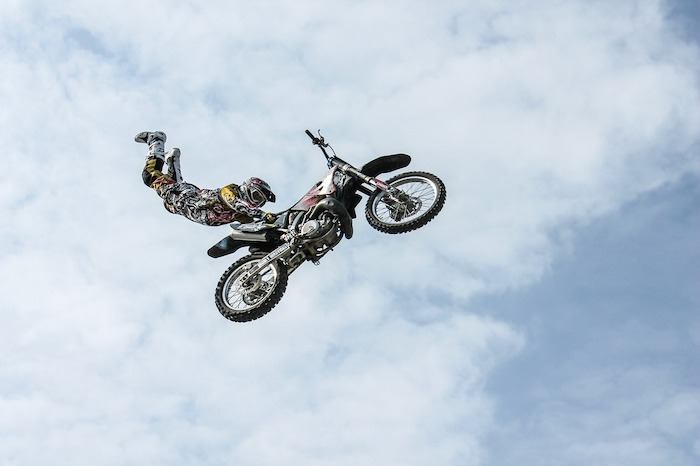 Are you an adrenaline junkie? Do you love the thrill of taking risks? Imagine a career where you could get paid to this for a living that does not require a college degree – this is the job of a stunt person.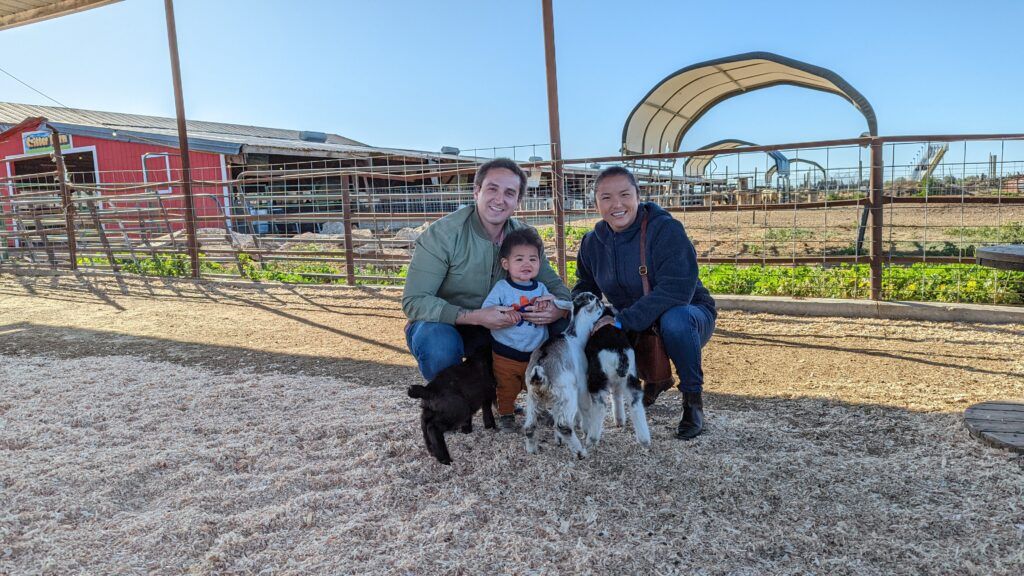 Are You Ready To Work Your Ass Off to Earn Your Lifestyle?
Are you tired of the daily grind? With a laptop and an internet connection I built a small website to generate income, and my life completely changed. Let me show you exactly how I've been doing it for more than 13 years.
It's not a job for the faint of heart, that's for sure: there is genuine risk involved with working as a stunt person. There's no point sugar coating it – you could get hurt. That being said, there are safety practices in place to ensure the safety of professional stunt persons, and good training can reduce this risk further.
Stunt people have been around for decades. In some of the earliest cowboy and western films, it was the stunt person who was taking the blows in most cases, and it remains the case – except on an even larger scale – to this day.
Over the course of the following article we will take a more in-depth look at what the role of a stunt person entails. We will answer questions you may have such as what the salary of a stunt person is and how do you go about becoming one. First though, we will have a look at what the career requires on a daily basis.
What Do Stunt Persons Do
A Stunt person – sometimes referred to as a stuntman/stuntwoman or stunt performer – who fills in for the stars of movie or tv shows when a dangerous element of acting is required.
Rightly referred to as the unsung heroes of movies, stunt persons will never be having close-ups as it is important that disbelief is suspended through their performances and that it appears as if it is the actor that is featuring in the scene.
In reality, the actor is resting behind the scenes while the stunt person takes on the stunt. Whether it's a fight scene, a gunshot, jumping between buildings, recklessly driving or whatever, stunt persons are an integral part of many movie or tv shoots.
Stunt persons, just like actors, will work where and when they are needed as opposed to a typical 9-5 job. They may have long-term contracts but oftentimes it is shorter-term work.
It is a very dangerous job in the general scheme of things – there certainly is plenty of risk involved – although sometime stunts are rigged with safety mechanisms to reduce the danger.
This isn't always the case however sometimes stunts are every bit as dangerous as they appear, and this is why a qualified and skilled person is required to pull them off.
As a stunt person, there are 3 categories where your types of stunts will fall into generally: practical, mechanical and vehicular.
Practical stunts are things like falls and fighting sequences; mechanical stunts are ones that involve an apparatus to assist in the stunt, such as a long fall or gliding upon a wire; and finally, vehicular is what you would expect – stunts that involve vehicles such as cars but also things like boats and helicopters.
Skills Needed To Be A Stunt person
Working as a stunt person requires significant skill. Those who are not trained adequately put themselves and others in a potentially dangerous situation, so it is vital that they have the required skills – some of which are outlined below:
Performance Ability
Perhaps the most obvious skill required to be a stunt person – the ability to perform the stunts. This is a skill that comes with practice and putting in the hours. Being able to not only perform the stunts but perform them well – it requires fantastic nerve, versatility and situational adaptability.
Safety Conscious
It may seem externally that stunt persons are all about the adrenaline and just throw themselves into anything, but this generally isn't the case. Professionals in the stunt industry need to be immensely safety conscious, as this is the most important thing – they must make dangerous situations as safe as possible so that they can do their job well.
Attention to Detail/Active Listener
Everything about working in the stunt industry requires you to be an active listener. Not only in relation to the area of stunts, where you will need to be particularly detail oriented, but also in following on-set instructions. Sets are very busy places and it is important that you are doing what you need to be doing and are in the places where you are needed, when needed.
Organisational Skills
It's not all stunts – there is plenty of paperwork involved with working in the stunt industry, before and after working on sets. Especially starting out it is important that you're able to digest this paperwork adequately
Affability
Stunt persons will find themselves in new surroundings on a regular basis due to the nature of their work. They may be working with entirely new groups of people on a day-to-day basis, so it is important that they are affable and quickly ingratiate themselves with new people so that everybody is as at ease as possible.
How To Become A Stunt Person
While there are no specific degree qualifications you will require to become a stunt person, you will likely require some specialized training to ensure that you are prepared for everything that the role entails.
One of the best ways to attain this training is by becoming the apprentice of an established stunt person. This obviously isn't easy for everybody – not everybody knows a stunt person, or someone that could put them in touch with one.
If you are one of the people who don't have access to someone within the stunt industry, then it is worth reaching out to someone in the film or performance industries to potentially put you in touch.
Shadowing someone while they work is a great way to learn how the craft is done in-person, but it's not the only way of becoming equipped with the skills required to be a stunt person.
There are many stunt training academies that offer seminars and courses on how to perform various acts. Receiving accreditation from one of these institutions undoubtedly looks good on a resume, which may be the difference between getting an interview for a position or not.
Another valuable thing to have is an excellent portfolio. This will be presented in video form and sent to stunt co-ordinators as a way of showcasing your abilities. Being able to see you in action could go a long way in securing a position.
This portfolio should ideally be varied, and have you partaking in stunts in different capacities – driving, diving, biking, climbing, martial arts, etc. It should also show your physical fitness and endurance.
Salary & Additional Benefits
The salary of a stunt person, according to the Screen Actors Guild (of which they are members) differs depending on the production. For example, the minimum rate for a single day's work as a stunt performer is $859. Those with specialized skills may get considerably more than this figure.
If a stunt person is involved with a production for a longer period of time, then they will be paid by a weekly rate as opposed to a daily rate. The Screen Actors Guild lists this fee as $3,200 per week if they are hired for the week (this figure remains the same even if they do not end up being required for each day of shoot). Again, this figure may be higher based on what is required of performer.
According to jobmonkey.com, to give a better idea of the salary of a stunt person, the average salary of the occupation is listed as $70,000 per year. For those starting out in the industry, however, it will be substantially lower as work may be harder to come by starting out.
The money is undeniably good, but there is a reason for this – the work does include plenty of risk taking, and again, is not for the faint hearted.
In terms of additional benefits of the role, stunt persons generally have their meals looked after while working as part of a production. They will also be entitled to the benefits of the Screen Actors Guild, which include contract bargaining, health and pension credits and assistance when it comes to casting.
The work of a stunt person – in the same vein as an actor – can see you travelling to the furthest reaches of the world. For one production you could be filming on the streets of New York City; for the next you could find yourself on a sandy desert in the far east – it all depends on the production you are involved in.
Working as a stunt person is perhaps a young person's game. That's not to say there aren't roles available for older people in the industry, just that they're not as widely available. As a stunt person you should always consider your future, and the skills you develop for the role are applicable in different areas of the industry.
Perhaps you may transition into a role as a teacher in the industry as you grow older or ever as a stunt co-ordinator, instructing other stunt persons as to how to pull off the required stunts.
Similar Occupations
There may be plenty of element of the work of a stunt person that appeal to you, but it's not a job that is for everybody due to the risk involved. Luckily, there are other jobs out there that also don't require a college degree that utilize similar skill sets – like that of an actor or a bodyguard.
Actors are the people that stunt persons impersonate, so as such, they are working in the same industry but in different capacities. Acting also requires performance, but generally a very different kind than that of a stunt person.
Bodyguards protect people. Who the people they protect are will depend on who they work for. It may be a member of government or perhaps a celebrity. It is a job that, like a stunt person, includes an element of danger and some potential risk taking.
Conclusion
Fist fighting, reckless driving, jumping across buildings… to most people, these do not represent realistic job activities, but for a stunt person, it's a reality. It's a challenging role that requires plentiful skill, but if you put the work in, can provide a fine living and perhaps best of all, does not require a college degree to gain access too.
It may sometimes seem like getting a job that you are truly passionate about is impossible without a college degree but this isn't always the case. College is great for some people but not for everybody – be sure to assess your options before committing to undertaking a college degree!
I never went to college, and it ended up being the best decision I ever made. Almost a decade ago I learned how to create my first online business, and now I work full time from home. The best part is that I set my own salary, and set my own schedule. If I want to make more money, I work harder. If I want to work less, I just take the day off!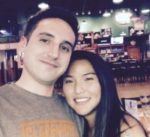 Nathaniell
What's up ladies and dudes! Great to finally meet you, and I hope you enjoyed this post. My name is Nathaniell and I'm the owner of One More Cup of Coffee. I started my first online business in 2010 promoting computer software and now I help newbies start their own businesses. Sign up for my #1 recommended training course and learn how to start your business for FREE!