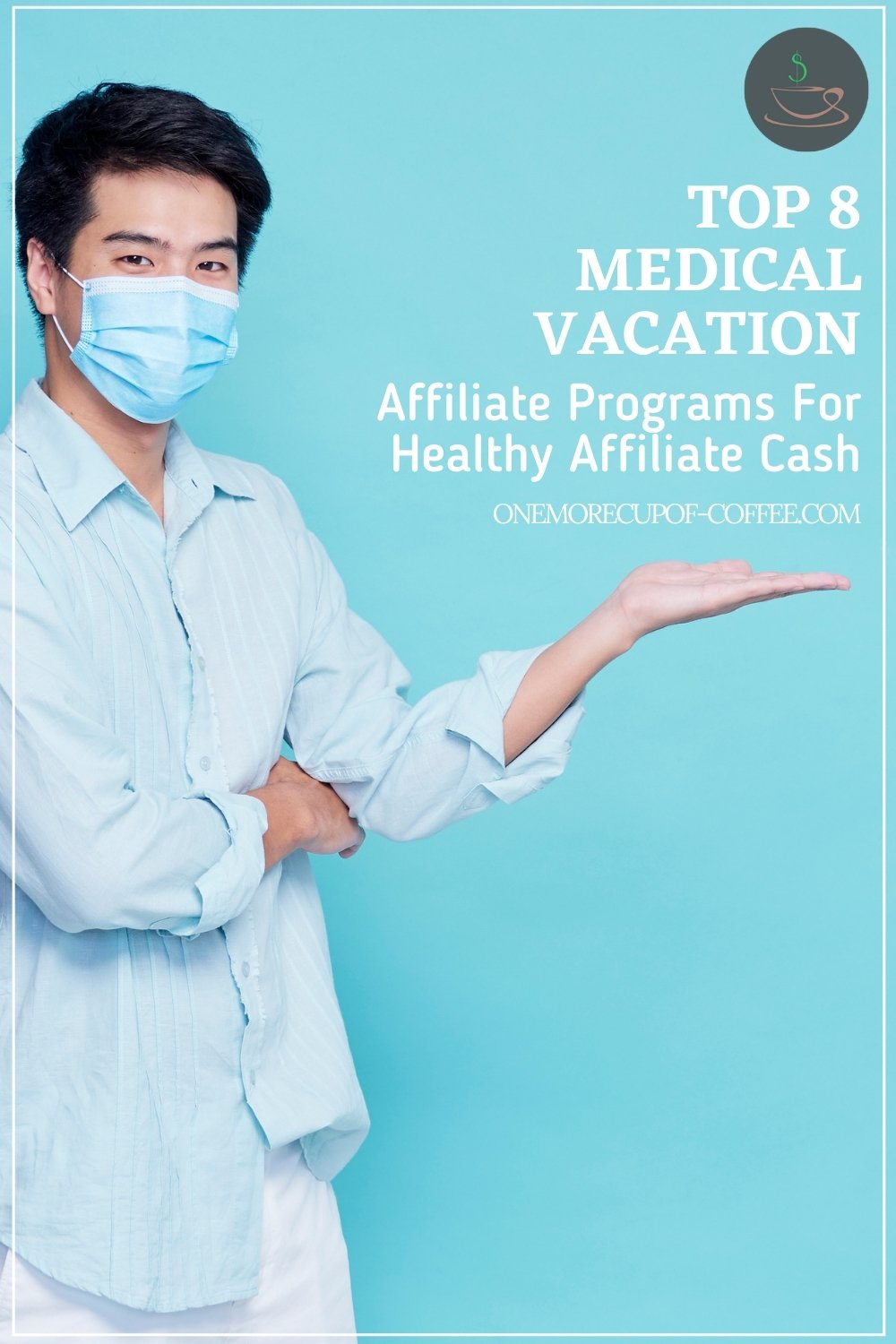 Some sources say healthcare in America costs around $2 trillion per year, but America only ranks 15th for healthcare performance, and life expectancy ranks 22nd in the world.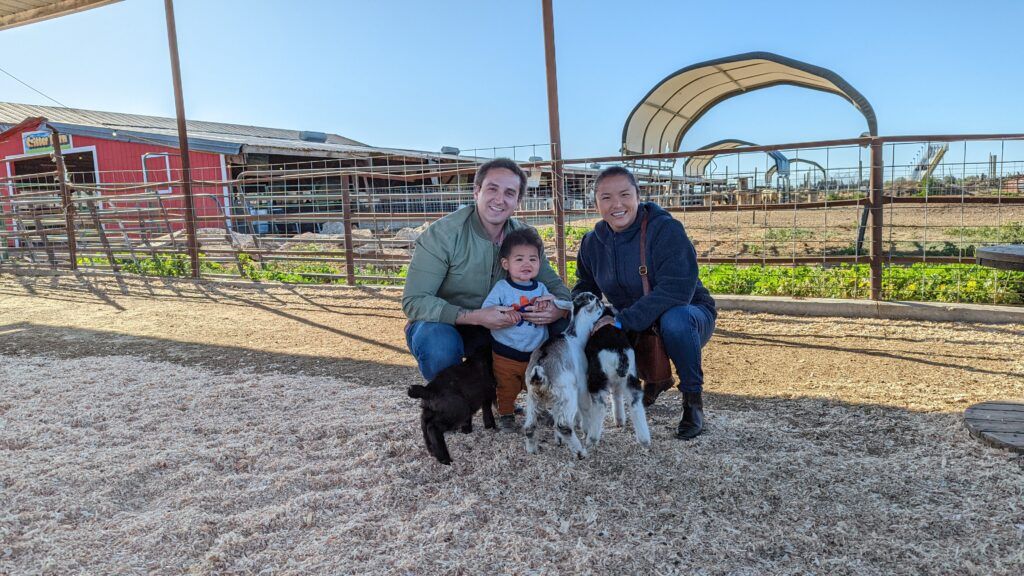 Are You Ready To Work Your Ass Off to Earn Your Lifestyle?
Are you tired of the daily grind? With a laptop and an internet connection I built a small website to generate income, and my life completely changed. Let me show you exactly how I've been doing it for more than 13 years.
In contrast, medical care in other countries is less expensive (sometimes by as much as 70%) and can be as good or better than domestic care. Many people consider or follow through with medical vacations, traveling overseas to heal in spas, receive medical treatment, and sometimes even tour the surrounding areas.
It's an interesting option, and affiliate marketers can get in on the action with these top 8 medical vacation affiliate programs. As you read through the following list, consider ways you can incorporate these programs into your travel blog. At the end of the articles, I'll share some of my own ideas to get you going.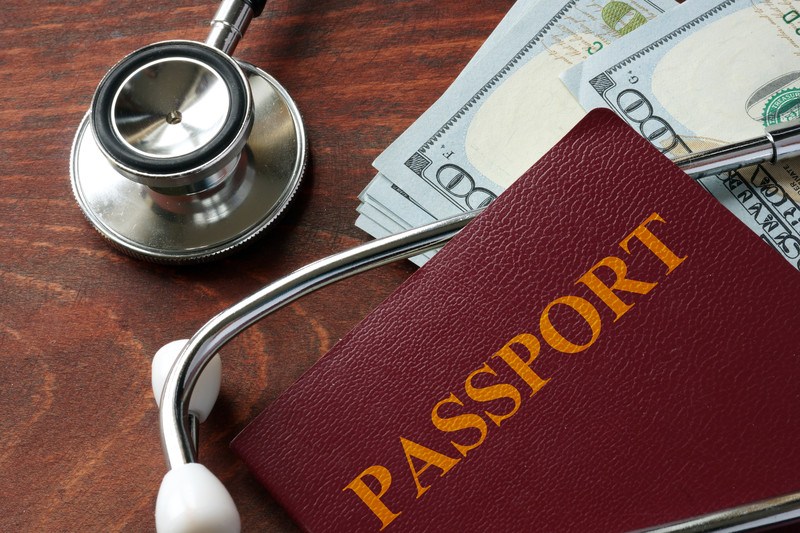 Medical Vacation Affiliate Programs
Herzliya Medical Center
Yovada
Medical Departures
Lifestyle Health Retreats
Medigance Health
TravelMedEvac Insurance
JetMedical Tourism
Spafinder Wellness 365
1. Herzliya Medical Center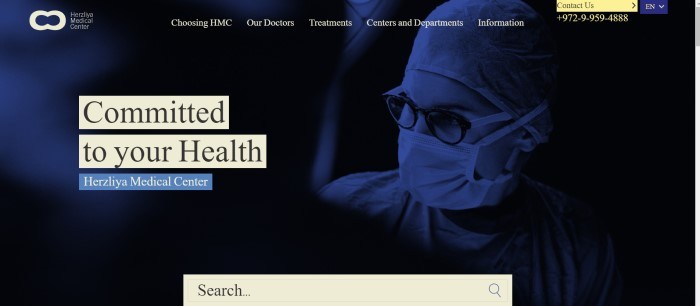 Herzliya Medical Center is a private hospital that offers treatments both to Israeli citizens and patients from abroad. The hospital staffs around 350 leading medical doctors in a variety of different fields. The hospital offers surgeries for eyes, aortic issues, bariatric procedures, cancer treatments, and more.
More than 7850 foreign patients have received care at Herzliya Medical Center. Besides the hospital, there are 19 outpatient clinics that could make sightseeing in Israel more accessible than with a hospital stay.
Why You Should Promote Herzliya Medical Center: The high number of specialists and available treatments are impressive. However, there isn't any information about travel arrangements on this website, and the commission rate isn't listed on the affiliate information page.
2. Yovada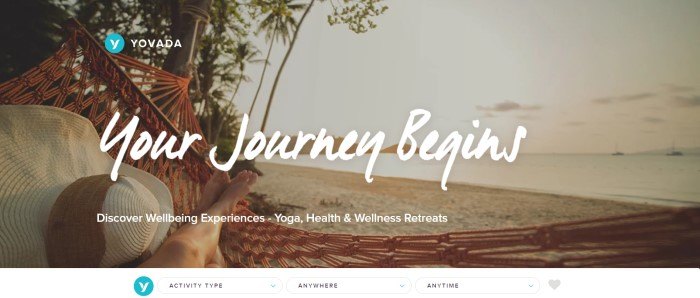 Yovada is a wellness travel company that focuses more on building wellness through practices like yoga, spa retreats, food, and fitness than on medical procedures. However, the company does include detox programs and weight loss programs, as well, which can significantly impact a person's medical wellness.
The company arranges wellness vacations in Australia, India Indonesia, New Zealand, Thailand, Mexico, Jamaica, Greece, England, Iceland, Croatia, Costa Rica, Ecuador, and several other locations around the globe. Interested customers can click on a link for the month they're interested in to see what activities and destinations are available.
Prices for the medical wellness retreats range from a few hundred dollars to a few thousand dollars.
Why You Should Promote Yovada: The relatively high price tickets could bump up affiliate earnings. The 40% commission rate comes after a 5% decrease to cover bank costs, but it's still a nice commission rate.
3. Medical Departures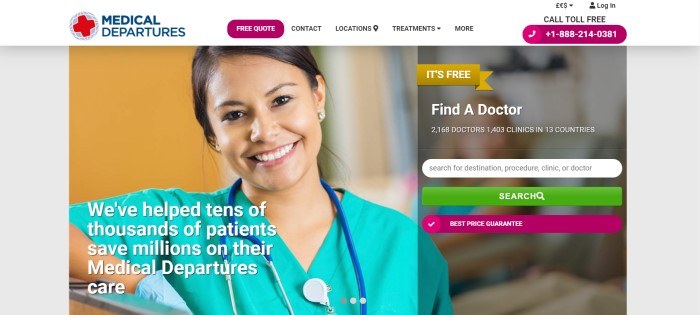 Medical Departures works with more than 2,000 different hospitals and clinics in 13 different countries around the world and several different currencies. The medical facilities are pre-screened for quality, and the company keeps in contact with both patients and affiliates by email and telephone.
Customers can book appointments for free to destinations like Singapore, Thailand, Mexico, Korea, and Istanbul. Affiliates are paid for completed appointments from customers they've referred to this program.
Many of the treatments that go through Medical Departures are cosmetic surgeries for lips, breasts, nose, face and neck, butt, and treatments like liposuction or weight-loss surgeries. Other treatments include fertility, orthopedics, heart surgeries, gender reassignments, and eye surgeries. There are also some herbal treatments, acupuncture, and other natural options.
Why You Should Promote Medical Departures: Plastic surgery and other treatments through Medical Departures can cost around 70% less than what they would cost in the United States, and that could convert some shoppers. However, the commission rate isn't listed, so it's difficult to tell how much you could make as an affiliate with this company.
4. Lifestyle Health Retreats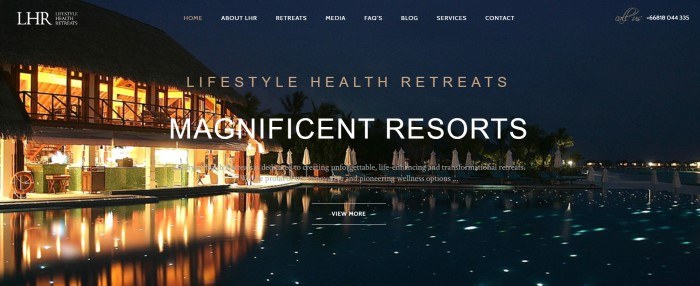 Lifestyle Health Retreats focuses on improving medical conditions with relaxing, detailed retreats. The types of vacations include diabetes reversal, weight loss, fitness and adventure, and balanced yoga retreats.
This company works mostly with affiliates who are also healthcare and fitness professionals. The commission structure is tiered. For groups of two referrals who pay and complete a retreat, affiliates earn 3%. They earn 5% for groups of 5-9 guests and 8% for groups of ten or more guests.
One nice thing about this company is that affiliates who sell more than 15 medical vacations in a 12-month period get a voucher for any retreat that they can use themselves.
Why You Should Promote Lifestyle Health Retreats: The tiered commission structure is attractive, and the ability to earn free retreats as an affiliate could be a lot of fun. For customers, the focus on improving medical conditions in targeted, relaxing ways could be very appealing.
5. Medigance Health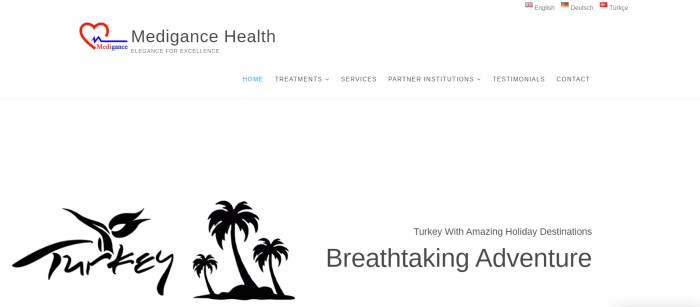 Medigance Health partners with travel agents, health professionals, beauty experts, travel guides, and similar professionals for its affiliate marketers. The treatments provided through this company focus on dentistry, eye surgery, and hair transplants.
Medigance Health is based in Turkey and works with more than 275 top-rated hospitals and clinics. So far, around 12,850 people have been treated through Medigance Health services.
This company is upfront about the services it provides, which is refreshing compared to some other medical tourism companies. Besides making arrangements for medical services, Medigance Health offers translation and interpreter services, insurance, accommodations, local travel options, and tourism opportunities.
Why You Should Promote Medigance Health: Besides providing a great number of services, the commission rate is one of the highest in the medical vacation industry.
6. TravelMedEvac Insurance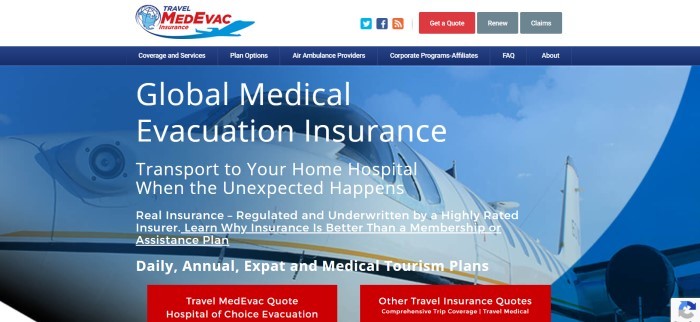 Rather than directly providing medical tourism services, TravelMedEvac Insurance is a travel insurance company that focuses on medical evacuations. The insurance is meant to bring home people who experience medical issues while traveling abroad.
The company reaches out to a wide variety of travel-related services to act as its affiliate partners, and medical tourism companies are one of the possible affiliate options.
Hotels, travel agents and booking companies, travel bloggers, employers whose employees travel often, cruise liners, airlines, RV clubs, and general insurance providers could also be great affiliate matches for this company.
Why You Should Promote TravelMedEvac Insurance: This product definitely fits a niche market, and it could be helpful for anyone seeking a medical vacation on the off chance that something goes wrong with the treatment. However, the commission rate is unlisted, so it's difficult to say whether you could make much as an affiliate marketer with this company.
7. JetMedical Tourism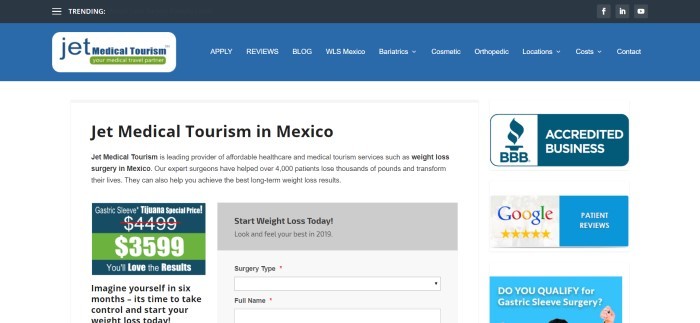 JetMedical Tourism is more of a refer-a-friend program than a traditional affiliate program, but it offers up to 20 cash rewards per year of $125 each for referrals who complete bariatric surgery with this program. The total amount an affiliate with JetMedical Tourism can make in a year is $2,500.
One interesting perk about this company is that referrals also get a $125 reward. They can accept it as a cash reward or apply it toward their bariatric surgery.
The hospitals associated with this program are located in Mexico. Besides bariatric surgeries, this company coordinates orthopedic and cosmetic treatments.
Why You Should Promote JetMedical Tourism: This company could fit well with several niche market websites. Because of the $2,500 annual cap, this program could be fun but couldn't provide a long-term lucrative affiliate income.
8. Spafinder Wellness 365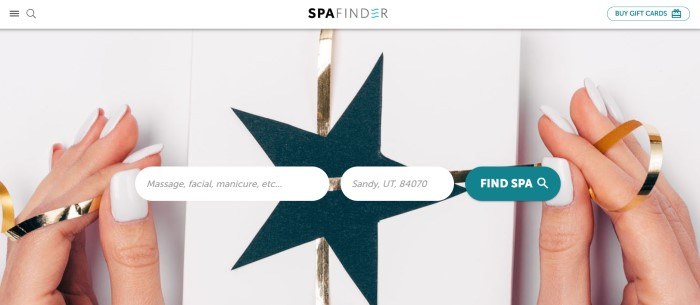 Spafinder Wellness 365 is an award-winning wellness website that sells gift cards to health and wellness spas around the world. Affiliates can earn a 6% commission on gift cards to be applied toward the various spas. Customers or gift card recipients can search for the types of treatments they want or for special offers near them, according to their zip codes.
While most of the services offered at these spas focus on beauty, wellness, and relaxation, some of the services do have some medical purposes. Reiki healing, ayurvedic healing, acupuncture, fitness boot camps, deep detoxifications, weight loss retreats, lymphatic drainage massage, and other spa treatments can impact the medical condition of the participants.
Spafinder Wellness 365 runs its affiliate program through Rakuten.
Why You Should Promote Spafinder Wellness 365: Unlike many medical tourism companies, Spafinder Wellness 365 focuses on shorter vacations within the country. While some treatments may be medical in nature, most focus on beauty, fitness, and other general wellness issues.
Affiliate Website Ideas
Now that you've read about the top 8 medical vacation affiliate programs, do you have any ideas about how you'd like to use them into your niche site strategy? You could have a blog specifically about medical vacations, or you could have one tangentially related, and still incorporate these affiliate programs. I have a few ideas of my own to share, and you're welcome to use them as springboards.
For example, a website that promotes all things Mexican could include any medical tourism company or health spa with Mexican destinations. A website like this one could also feature travel insurance, personal loans for travel, cruises, and hotel booking companies, as well as local restaurants and tour guides.
Another idea is a website geared toward weight loss after 40. Bariatric procedures through medical tourism could be promoted here, as well as diet pills, nutrition supplements, home exercise equipment, hypnotherapy tracks for weight loss, and weight loss wellness spas or retreats.
What about a website for people dealing with life-threatening medical conditions? Besides medical tourism, a website like this could include at-home medical care supplies, online therapy options, insurance plans, and even hospice care.
Boost Your Affiliate Earnings
These 10 affiliate programs are just the beginning of what's possible. There are hundreds of ways to earn affiliate commissions with your website, including product reviews, top 10 lists, how-to guides, and more
But what about traffic and conversions? How do you make sure your affiliate links get clicked?
I used the affiliate training here to turn my brand new website into a six-figure income generator in less than two years. Build a business, not just a pocket-money side project!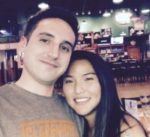 Nathaniell
What's up ladies and dudes! Great to finally meet you, and I hope you enjoyed this post. My name is Nathaniell and I'm the owner of One More Cup of Coffee. I started my first online business in 2010 promoting computer software and now I help newbies start their own businesses. Sign up for my #1 recommended training course and learn how to start your business for FREE!