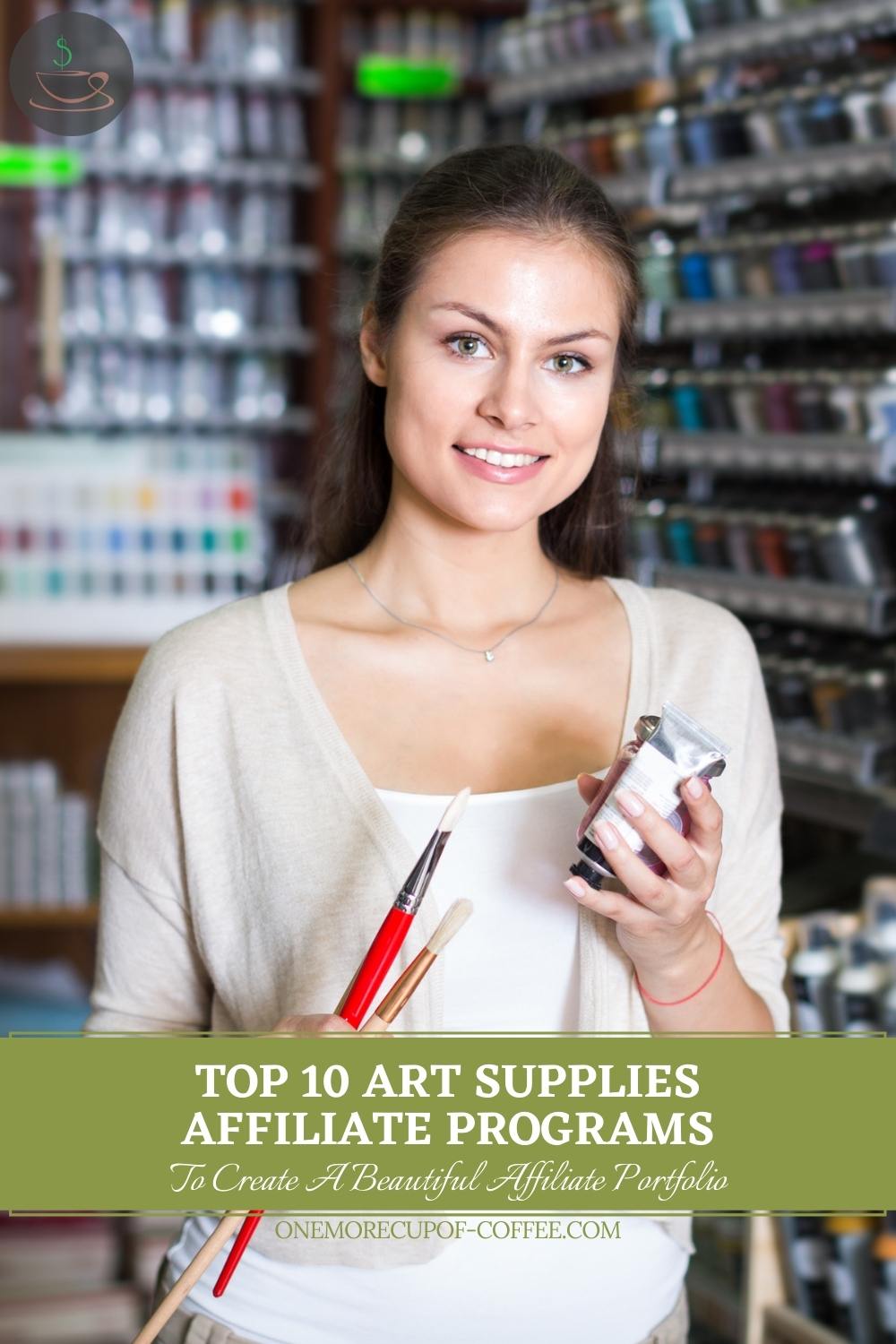 Think back to your high school art classes. Do you remember needing special erasures and pencils? What about painting aprons? Did you ever have to buy extra ceramic clay from the teacher or pay for an expensive glaze that you really wanted to use on your pottery?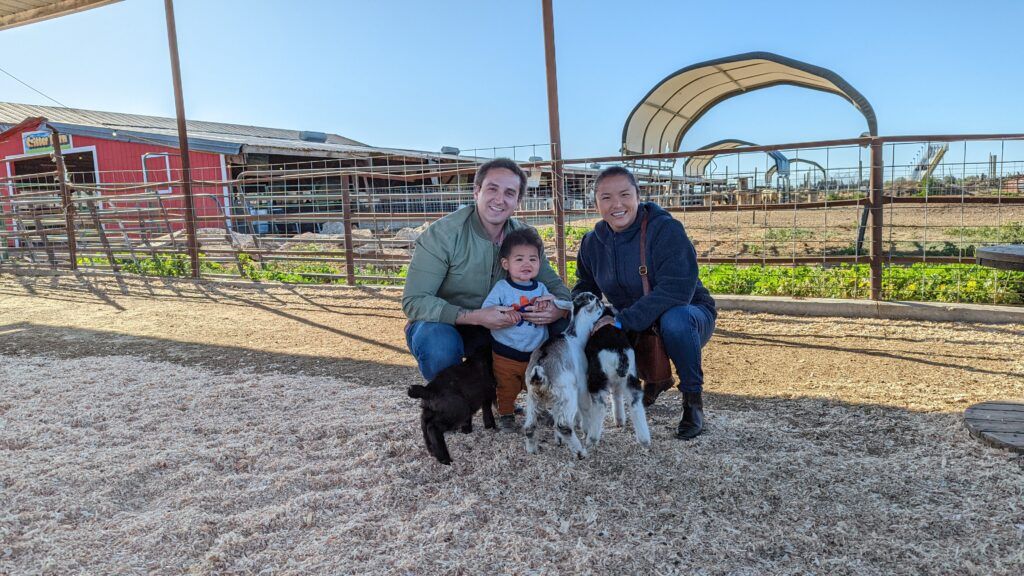 Are You Ready To Work Your Ass Off to Earn Your Lifestyle?
Are you tired of the daily grind? With a laptop and an internet connection I built a small website to generate income, and my life completely changed. Let me show you exactly how I've been doing it for more than 13 years.
Supplies for creating arts and crafts can be a lot of fun, but they're not cheap. The art supplies market is growing at a rate of about 4.5%. Pens alone, which accounts for more than 74% of the art supplies revenue, is predicted to reach more than $31 million by 2028.
There are plenty of opportunities for affiliate marketers to connect artists and crafters with online outlets that can give them the best deals on the supplies they need and want. This list of the top 10 art supplies affiliate programs can give you a feel for the types of programs available and how you can put them to use in your niche marketing efforts.
Are you starting an art blog? Here are some art blog name ideas to spark some creativity!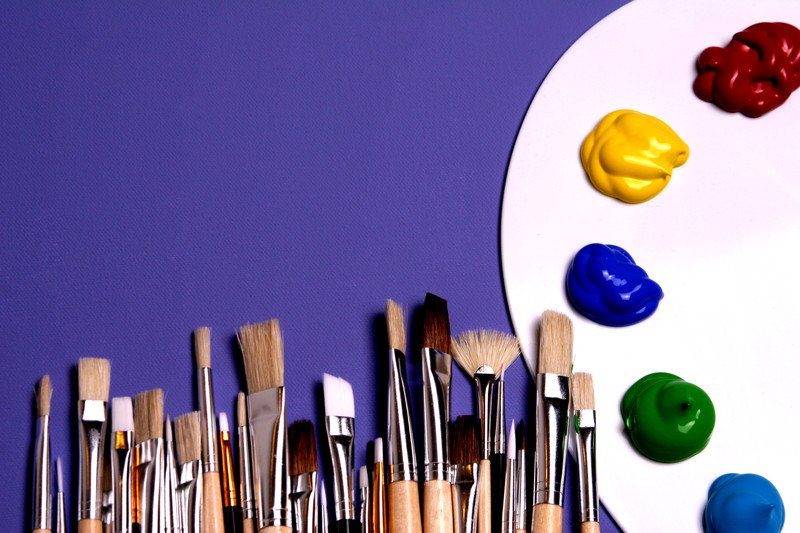 Art Supplies Affiliate Programs
Arteza
Artistic Painting Studio
Draw Store
My Paint by Numbers
Cherry On Top Crafts
KidArtLit
Mister Art
Blick Art Materials
Creativebug
Da Vinci Paint Co.
1. Arteza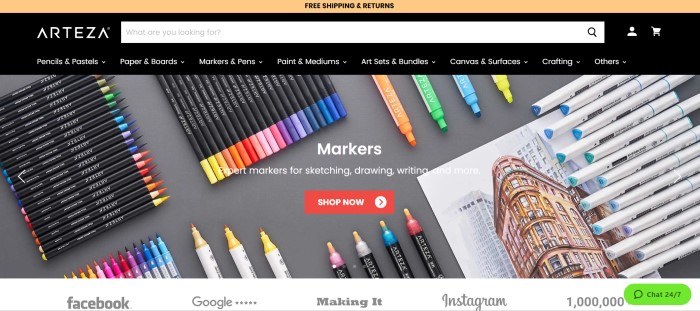 Arteza is committed to providing high-quality art supplies at a price that all artists and crafters can afford. The company sells everything from pencils and paints to paper and canvases. Some art supplies can be purchased in kits or bundles.
Customers can join the rewards program. In this program, every dollar they spend provides them with points that can be traded in later for discounts on purchases. The rewards system is tiered, so the more a customer spends or engages with this company on social media, the more points that customer can earn toward future discounts.
Arteza creates custom text links for affiliate marketers, and the affiliate commission is higher than with many similar art supplies affiliate programs. Their affiliate program is run through ShareASale.
Why You Should Promote Arteza: Besides the relatively high commission rate, Arteza has set a goal to plant 10,000 trees across the United States and has partnered with One Tree Planted to make that happen.
2. Artistic Painting Studio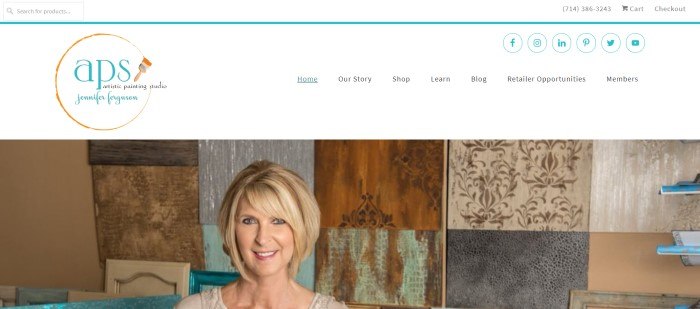 Artistic Painting Studio carries several painting supplies, but they're not the type you brush onto canvas. This store helps customers create art on their walls with stencils and detailed wall painting techniques that provide interesting, unique, high-end looks.
The company offers commissions on several qualifying products that affiliate marketers can link to and promote. These include mostly kits, collections, and embellishments, such as the APS foil collection or the stenciled garden stencil collection.
Stencils are one of the top products for Artistic Painting Studio, as well as the product that got the company going. However, this online store also sells decorative art rollers, foils, foil adhesives, glitters, mica flakes, tools and painting supplies, and several types of paint products.
Customers who are interested in learning more about painting and creating can also purchase workshops, webinars, or books. Artistic Painting Studio hosts several free how-to videos on the website.
Why You Should Promote Artistic Painting Studio: The unique twist on painting and art could convert some shoppers who want to try something new.
3. Draw Store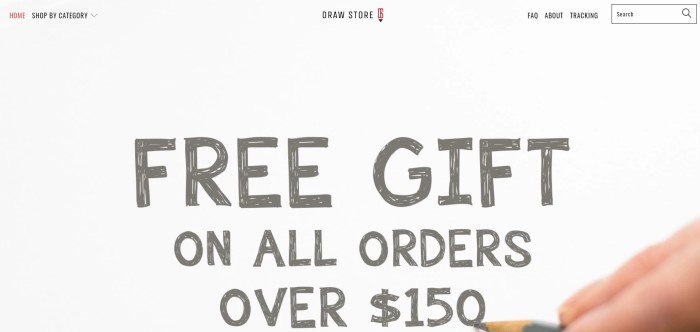 Draw Store carries a wide range of supplies for artists, crafters, and designers. The products include sketching materials such as sketchbooks, pens, pencils, markers, pastels, and calligraphy supplies. Painting supplies range from brushes and easels to oil paints, acrylic paints, and watercolor paints. Some paint-by-number kits are also sold here.
Draw Store works to keep prices reasonable so that any aspiring artist can enjoy their craft. The average order totals around $50.
For affiliate marketers, Draw Store provides personalized support as well as discounts that they can share on their websites to draw in new customers.
Why You Should Promote Draw Store: Draw Store gives back to all customers who spend $150 or more on supplies by sending them a free gift. This could help increase the conversion rate and give customers an incentive to add more to their shopping carts. The affiliate commission is comparatively high, as well.
4. My Paint by Numbers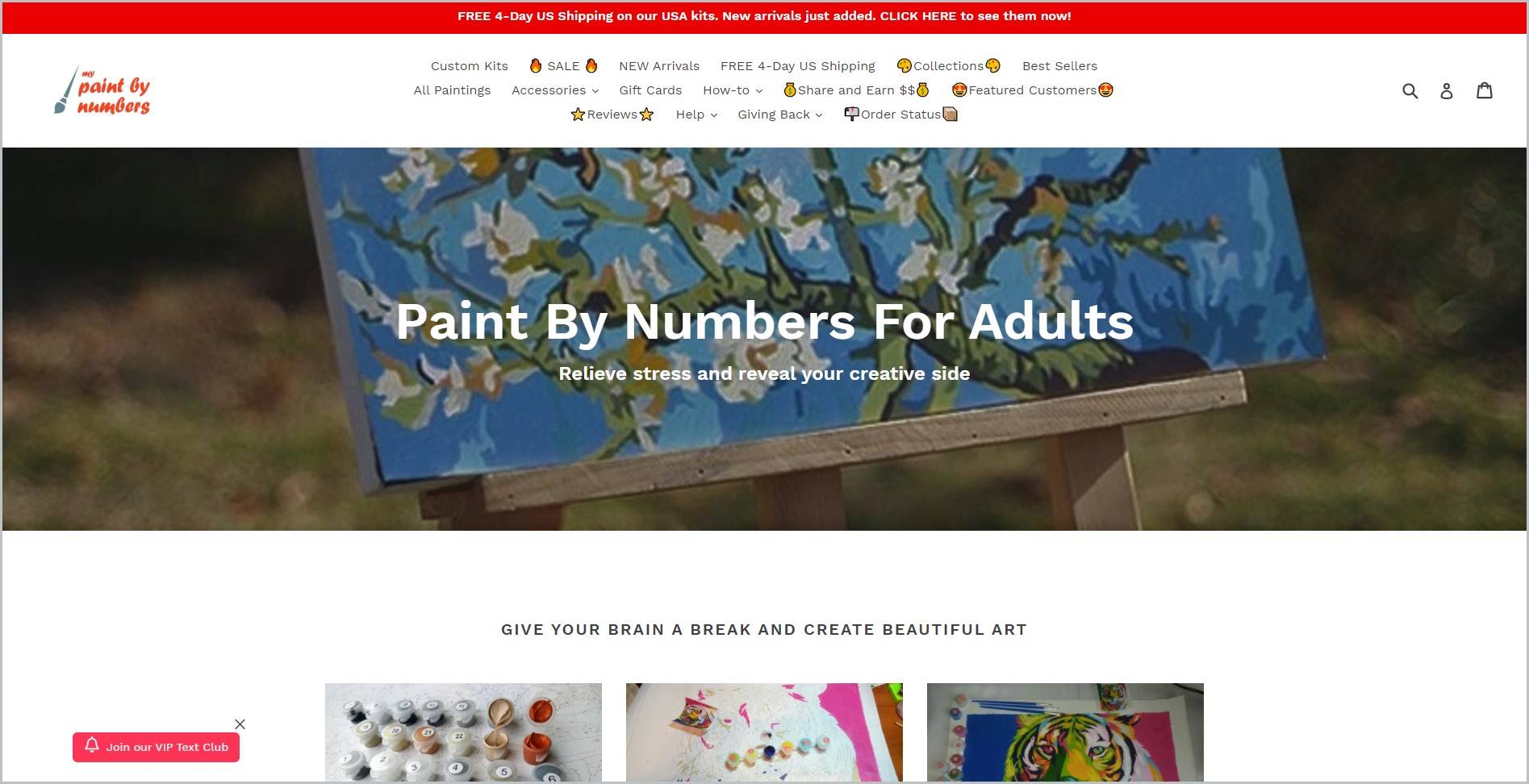 My Paint By Numbers was founded in 2017, they offer high-quality DIY paint by numbers kits that are sourced from the best designers and manufacturers. They aim to promote the wonderful healing benefits of art therapy and mindfulness. Aside from the kits, accessories are also available – easel, brushes, magnifying glasses, and more.
With My Paint By Numbers, you can also have custom kits, you can send them an image of your choice. They provide a guide on how to pick the best custom image – from selecting the right dimension to choosing the perfect resolution.
Their affiliate program is being administered by Refersion and offers interested affiliates a 15% commission with a 30 days cookie life.
Why You Should Promote My Paint By Numbers: Promotes the practice of mindfulness through painting by numbers, lots of kits to choose from, free shipping, and a 100% satisfaction guarantee.
5. Cherry On Top Crafts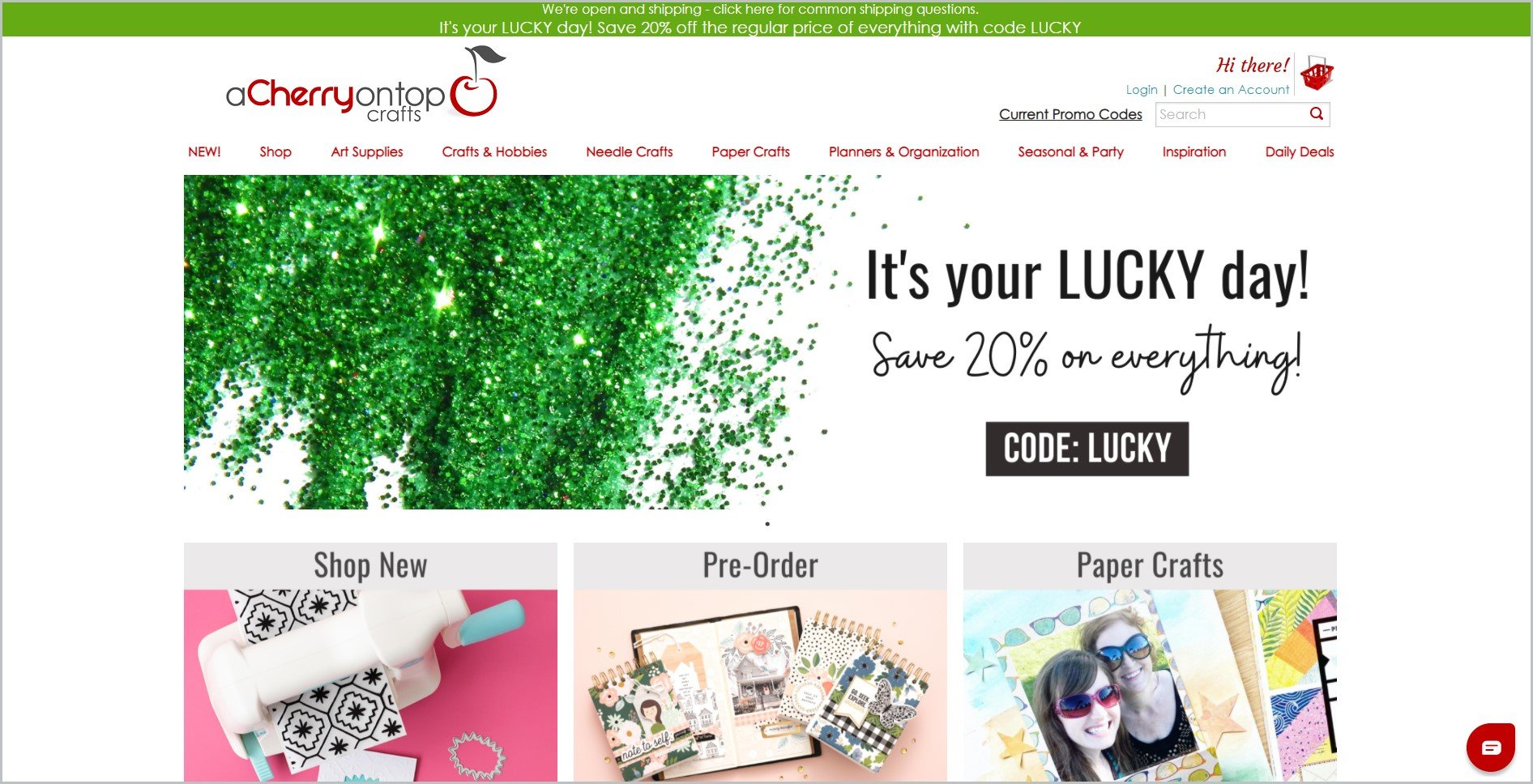 Cherry On Top Crafts offers thousands of products including art supplies, paper crafts, general crafts, needle arts, sewing and quilting supplies, and more. They are a small family-owned business that is passionate about family, memories, and creative life.
Their products extend from arts and crafts supplies to schools and office supplies. They also keep a category for seasonal and party needs as well as items with great daily deals.
A Cherry On Top Crafts affiliate program is administered by ShareASale. They give affiliates access to 50,000 product data feed, creative banners, and graphics. There is a 30-day conversion tracking.
Why You Should Promote Cherry On Top Crafts: The wide selection of arts and crafts supplies, years of experience in the business, and 20% discounts on all products shop by pre-order.
6. KidArtLit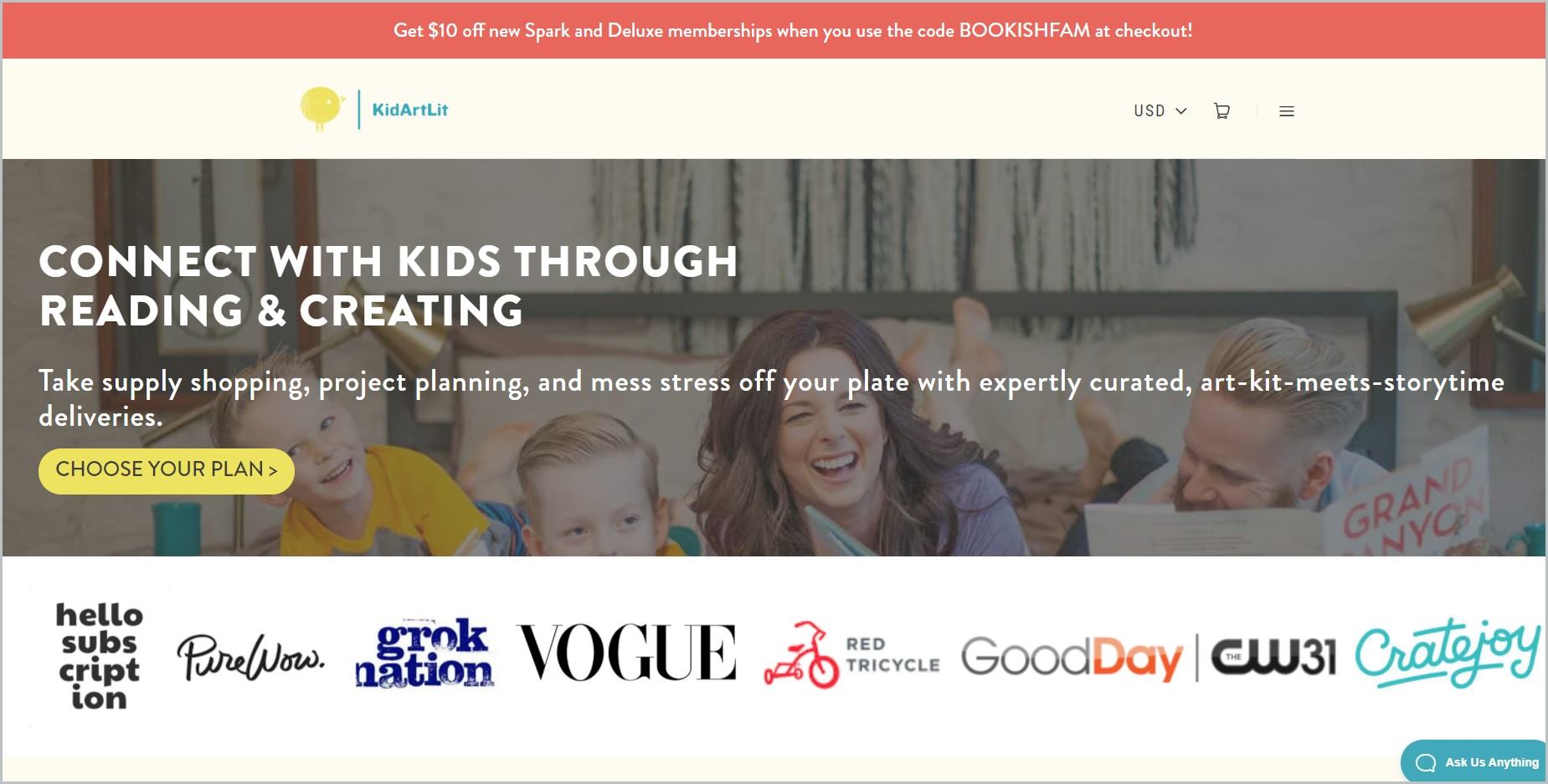 KidArtLit delivers books and projects that are curated to meet the developmental needs of most children between the ages of 3-8. It is designed to let families connect and help explore art mediums without the expectation for any set outcomes or end products.
Their projects include different ways for children to explore the concepts and materials and for them to develop their own idea. This helps both parents and children to connect authentically while avoiding power struggles and meltdowns.
There are two delivery sizes to choose from, Spark boxes and Deluxe boxes. Each box arrives in the custom package and includes a new hardback picture book and process-based art projects with all the supplies for one or two kids.
Why You Should Promote KidArtLit: Special coupons and seasonal promotional opportunities, opportunity to receive review boxes, and access to customized banner and sidebar images, social sharing images, swipe text, and more.
7. MisterArt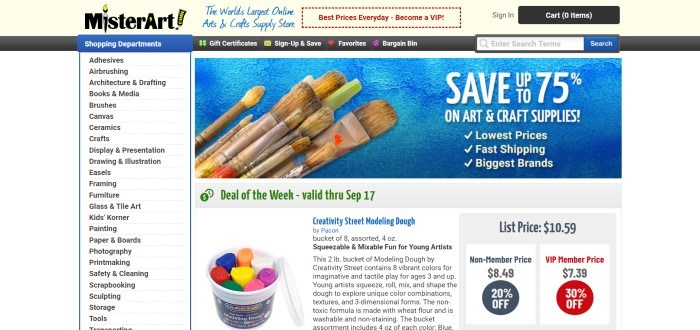 MisterArt is a one-stop-shopping art supply center with reasonable prices. Customers can shop for supplies relating to photography, printmaking, scrapbooking, sculpting, drafting, ceramics, and more. There's a 'Kids Korner' section that includes fun projects like cartooning and body art.
The selection of art books and videos that MisterArt carries is especially impressive. There are 18 different categories that customers can browse through. This company also carries some practical items such as storage solutions, tools, and carrying cases for fine art projects.
MisterArt administers its affiliate program through CJ. Customers who order $200 or more get free shipping.
Why You Should Promote MisterArt: MisterArt got its start in 1996 and is one of the first online art supply stores, so the store has a strong positive reputation that could help convert some shoppers. There are a lot of different items for shoppers to look through, and the prices are reasonable, too.
8. Blick Art Materials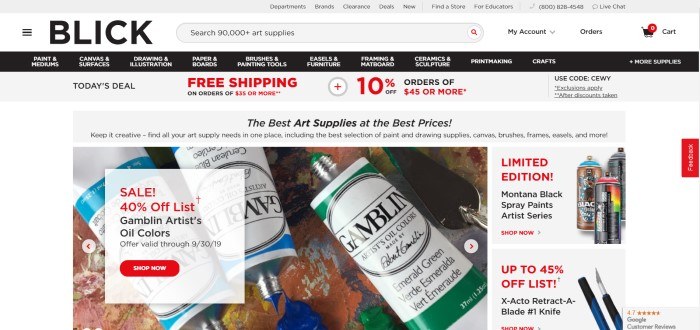 Blick Art Materials carries paints and mediums, canvases, tools for drawing and illustration, papers, boards, brushes, and several other art supplies. There's a section for easels and furniture, too. Some of the easels are high-ticket items costing as much as $1776, while others can be purchased for around $40.
This store also has a special section for framing and matting and a section for ceramics. The kilns are high-ticket items, too. Some of them are priced at more than $10,000, although the website does offer less expensive options, too. For customers who spend $35 or more, Blick Art Materials offers free shipping. Orders of $45 or more get a 10% discount.
Blick Art Materials affiliate program is administered by Commission Junction.
Why You Should Promote Blick Art Materials: The free shipping is a nice perk for customers. The company also works to make its buildings energy-efficient and offers a selection of eco-friendly and recycled products in addition to its other items.
9. Creativebug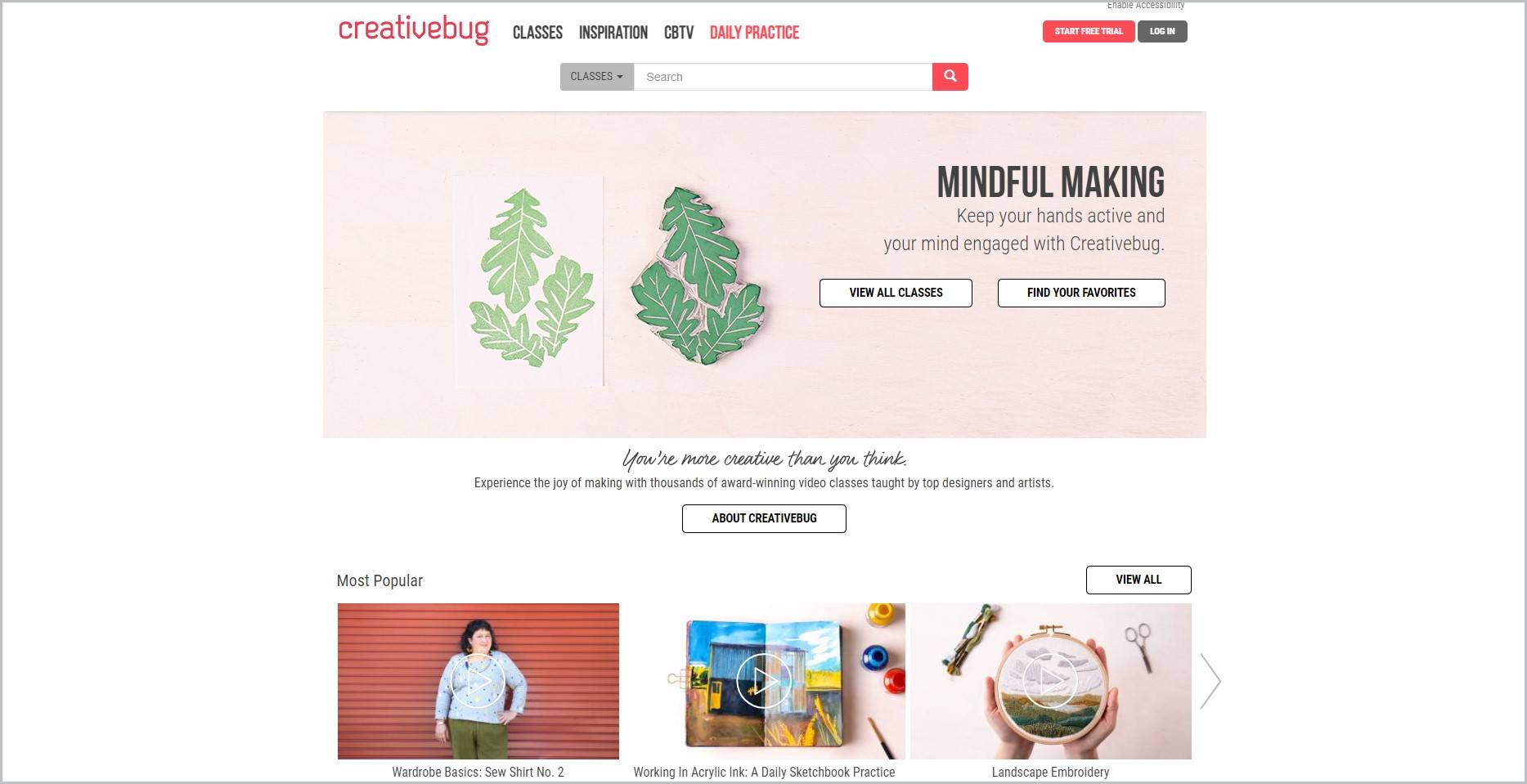 Creativebug offers thousands of online video art and craft classes where one can learn how to paint, crochet, knit, sew, bake, screenprint, and more. By signing up one can enjoy unlimited access to thousands of online art and craft classes. Their artist instructors include the likes of Yao Cheng, Lisa Congdon, and Marly Bird.
The classes don't expire and can be accessed anytime from the comfort of your own home, or on the go with the use of their mobile app. You can simply start and stop projects at your own pace without feeling any pressure.
Their affiliate program is being managed by ShareASale. Affiliates will receive an $8 commission on the first month's subscription rate for every new referral who signs up for a free trial which converts into a monthly subscription. There is also a 20% commission on multi-month and gift subscriptions. The cookie life is set at 30 days.
Why You Should Promote Creativebug: Aside from the generous commission, there are also special offers for top referrers, plus periodic promotions and incentives.
10. Da Vinci Paint Co.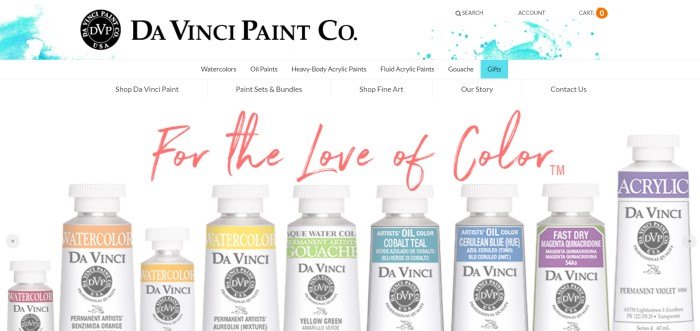 Da Vinci Paint Co. is all about paints and supplies for producing fine-art pieces on canvas. Products include several types of watercolor paints, oil paints, acrylic paints, fluid acrylic paints, and gouache pigments. Some paints are sold in bundles or kits, ranging from around $30 to more than $240.
Several original or limited-edition fine art pieces are sold here, too. These range in price from around $245 to $3,500 or more.
The store has an interesting history that includes several innovations, including the creation of the first Permanent Alizarin Crimson and selling double-sized tubes of paint at the same price as the competitor's small ones. This store carries more than 400 colors and has a successful outreach program for teen artists.
Why You Should Promote Da Vinci Paint Co.: The community outreach program impacts the lives of 600 teen artists every year, and the wide selection of high-quality paints and colors could draw in serious shoppers. However, the commission and cookie length aren't disclosed, so it's difficult to tell how much an affiliate marketer could make with this company.
Affiliate Website Ideas
Did this list of the top 10 art supplies affiliate programs spark any niche marketing ideas for you? I have a few ideas to share that could help get your creative juices going.
How about a website that deals only with creating manga and anime? Art supply stores could be promoted on a website like this, but affiliates could also feature online manga courses, anime creation software programs, and computers with excellent graphics and video cards.
A niche site that focuses on one type of medium, such as watercolors, could be fun, too. An art-focused website like this could promote watercolor art supplies as well as tutorials or courses for creating watercolors in different styles. Book printing companies for artists who want to create coffee table books featuring their work could also be promoted here.
Boost Your Affiliate Earnings
These 10 affiliate programs are just the beginning of what's possible. There are hundreds of ways to earn affiliate commissions with your website, including product reviews, top 10 lists, how-to guides, and more
But what about traffic and conversions? How do you make sure your affiliate links get clicked?
I used the affiliate training here to turn my brand new website into a six-figure income generator in less than two years. Build a business, not just a pocket-money side project!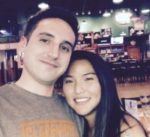 Nathaniell
What's up ladies and dudes! Great to finally meet you, and I hope you enjoyed this post. My name is Nathaniell and I'm the owner of One More Cup of Coffee. I started my first online business in 2010 promoting computer software and now I help newbies start their own businesses. Sign up for my #1 recommended training course and learn how to start your business for FREE!