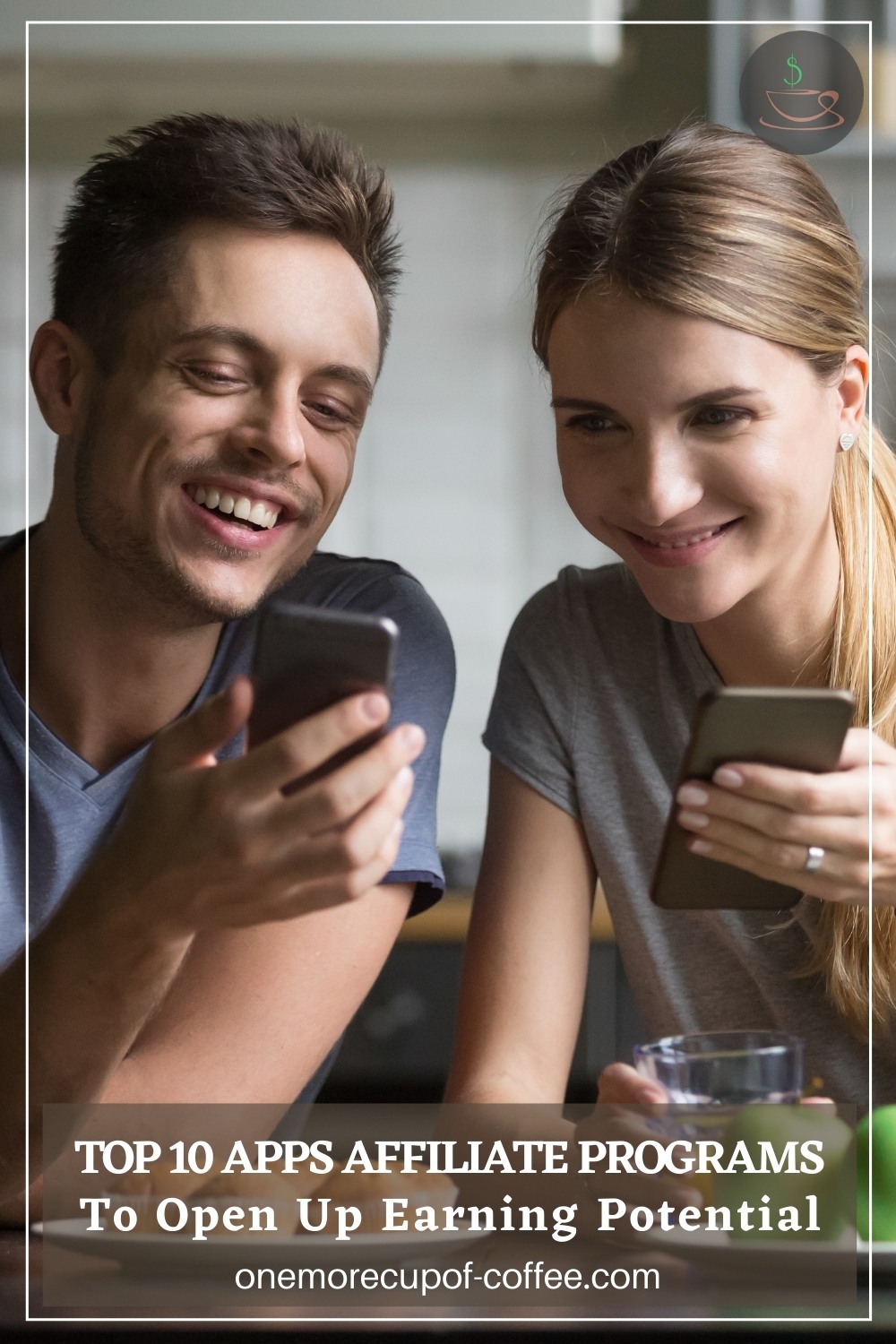 Software applications impact our lives more than ever. There are apps available for just about every situation imaginable, from grocery shopping and project management to social media marketing and language learning.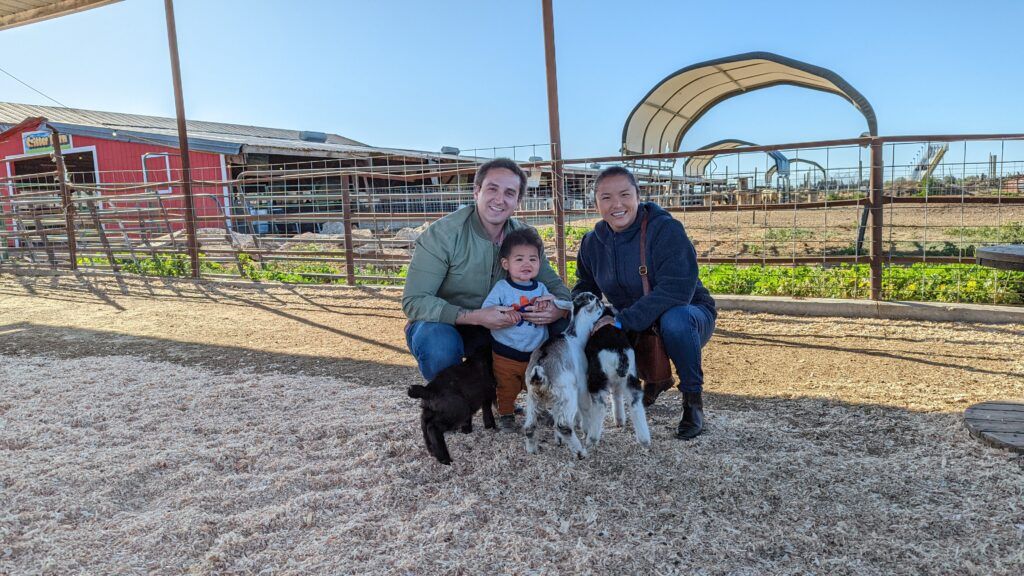 Are You Ready To Work Your Ass Off to Earn Your Lifestyle?
Are you tired of the daily grind? With a laptop and an internet connection I built a small website to generate income, and my life completely changed. Let me show you exactly how I've been doing it for more than 13 years.
The software application industry is a competitive field, and many companies use affiliate marketers to help promote their apps to consumers. If you're interested in trying out some of these types of programs, read through this list of the top 10 apps affiliate programs. Many of them can be used in niche marketing efforts to increase affiliate income.
We've previously covered some specific types of software, including tax software, management software, SEO software, and antivirus software.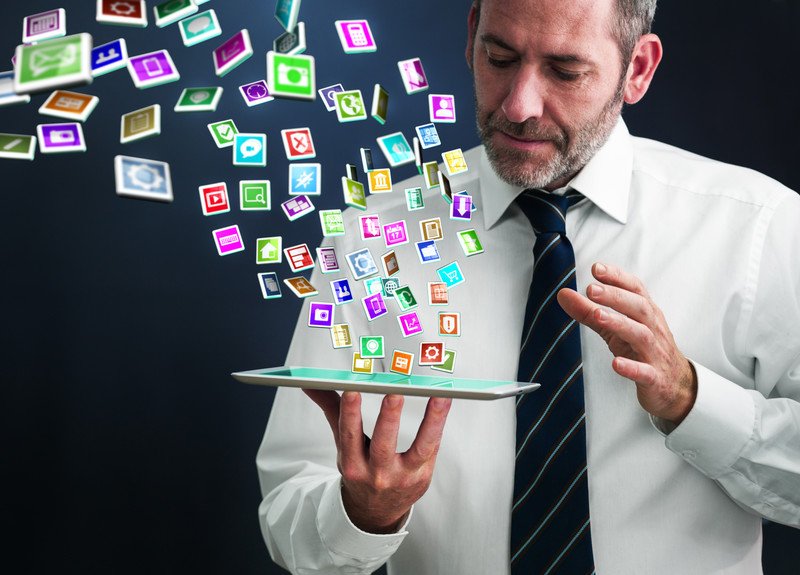 Apps Affiliate Programs
Microsoft
Cash App
Google G Suite
Personal Capital
Apple iTunes
Groupon
Focus Me
AppThemes
Canva
Babbel
1. Microsoft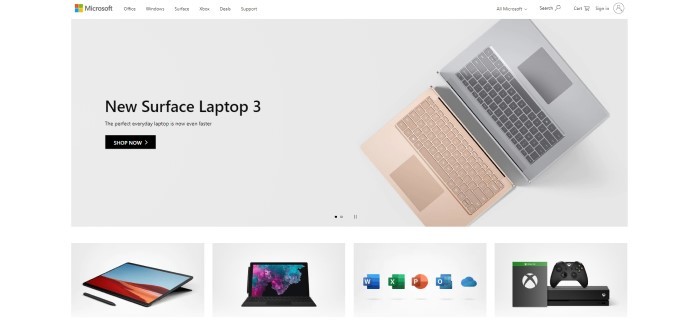 Microsoft is one of the best-known software companies in the world.
Affiliates can earn commissions on specific Microsoft products, including Office, Surface, Xbox, and PCs. They can link to any of the products listed in the Microsoft store or Windows store. All products do have a 30-day return period, so affiliates have to wait until that time is up before they receive their commissions.
Most of the products that affiliates can link to provide a commission of 1-2%, although Xbox games, movies, and TV products bring in a7% commission.
Why You Should Promote Microsoft: Because it's so well-known, customers could feel secure clicking through your affiliate link to make a purchase.
2. Cash App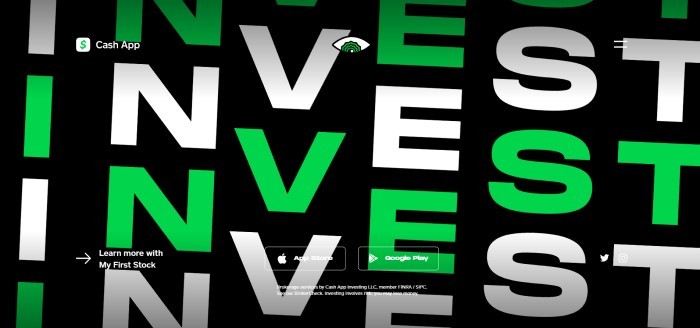 Cash App is a free money app that people can download to their mobile devices. Once it's installed, people can send money, check their balance, and make purchases.
The app can come with a free debit card that customers can use to withdraw cash at ATMs. Customers can also deposit their paychecks into Cash App rather than into a bank, and they can get instant discounts with some merchants.
The affiliate program with this app is basically a referral program. To get the $5 commission, users have to invite their friends and give them their unique code.
Why You Should Promote Cash App: The program is free, and you can refer as many people as you'd like to. This comes with the added bonus of your friends being able to make $5 for every referral they make, too.
3. Google G Suite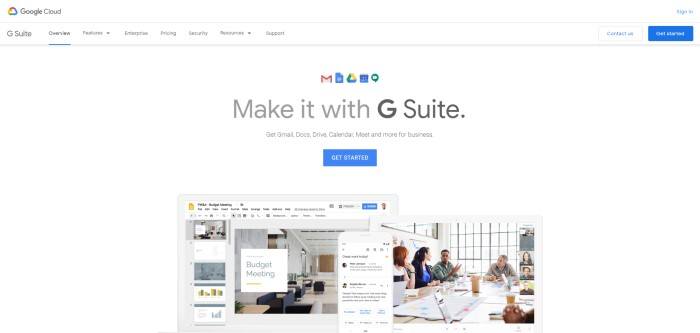 Google G Suite is another well-known software package, developed and offered through Google. G Suite comes with several communication apps, such as Gmail, Hangouts, and Google Calendar. Google Drive, Docs, Sheets, Slides, and other apps are also included.
While some apps are accessible with a simple Google account, G Suite accounts are set up for businesses and those who need or want more access to other services. This includes an administrative panel for managing different apps and a vault.
G Suite has a basic option as well as plans for businesses, enterprises, and teams. Pricing starts at $6 per month for the basic plan and $25 per month for the enterprise plan.
Google G Suite's affiliate program is being administered by Commission Junction.
Why You Should Promote Google G Suite: Because it's so well-known, some shoppers might feel more comfortable buying one of the plans through an affiliate link. However, the commission rate and cookie length aren't disclosed, so it's difficult to say how much an affiliate marketer could make with this program.
4. Personal Capital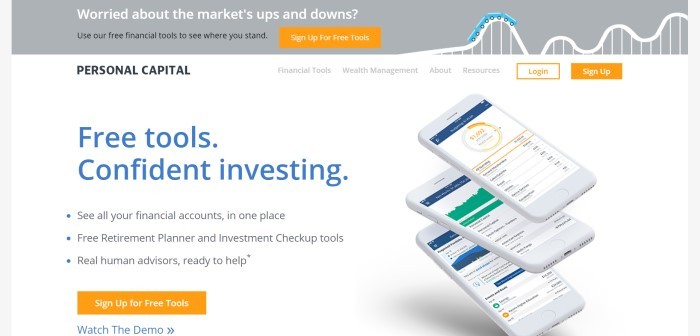 Personal Capital is a software app meant to help consumers and investors manage all of their financial accounts. This includes monitoring bank accounts, watching net worth, planning for education or retirement, and avoiding hidden fees.
This award-winning app can also be used to create a detailed budget that can be set up by specific merchants, dates, and categories.
Why You Should Promote Personal Capital: Customers could be attracted to the all-in-one aspect of Personal Capital, which allows them to manage multiple financial accounts in one convenient space. The commission rate isn't listed, so affiliate marketers might have to guess how much they could make with this company. However, some affiliate marketers with Personal Capital make up to $50,000 per month.
5. Apple iTunes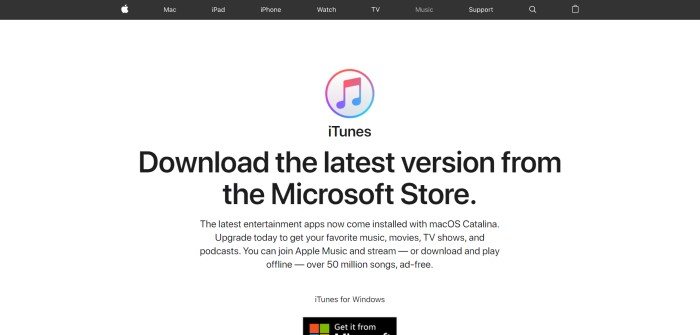 Apple iTunes is a well-known app for purchasing, downloading, and playing various media content. It can be used to organize personal media libraries on computers, and there's a mobile app for use on cell phones and other hand-held devices.
Affiliate marketers can link to millions of individual songs, albums, books, audiobooks, movies, and TV shows. They can also link directly to the stores, including Apple Music Toolbox, The Apple Books Toolbox, and more.
Why You Should Promote Apple iTunes: Apple iTunes has around 800 million accounts, so it's likely that many browsers on your affiliate website will recognize the brand and click through to make purchases. The ability to promote specific content as well as full stores could make it easy to work this affiliate program into a niche market strategy, too.
6. Groupon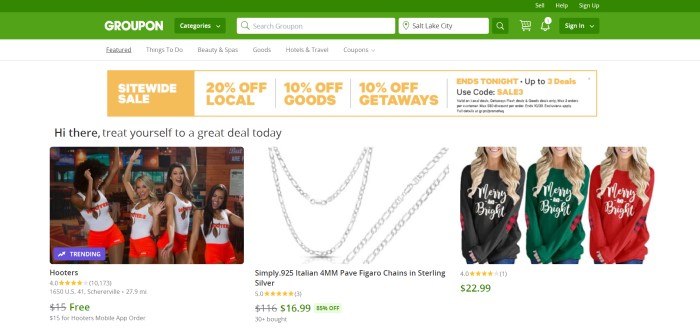 Groupon is an online marketplace that connects shoppers and merchants by providing discounts and coupons for local activities, travel, goods, and services.
Customers can shop by categories such as things to do, beauty and spas, goods, and hotels and travel. They can also search for coupons for specific brands, such as Nike, Old Navy, Microsoft, and Nordstrom.
One of the most interesting things about Groupon is that it can help people get to know their own neighborhoods and local stores, because customers can search by location, as well.
The affiliate program is actually a referral program. When an affiliate refers someone to Groupon and they make a purchase of at least $10, the affiliate earns $10 in Groupon Bucks. Groupon Bucks can only be used toward Groupon Purchases.
Why You Should Promote Groupon: While the Groupon Bucks won't directly impact your affiliate bank account, this program can be a fun way to get into the community, make connections, and earn discounts on local goods and services.
7. Focus Me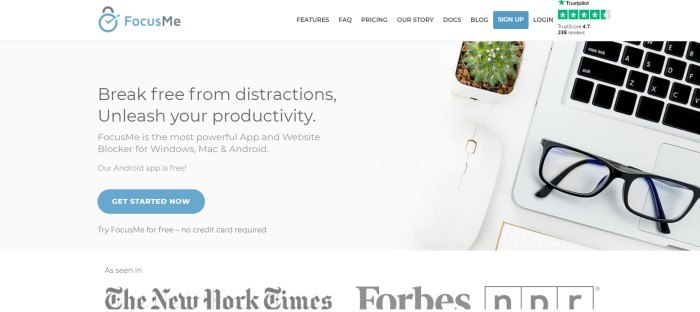 Focus Me is a productivity app that's been featured in Forbes, The New York Times, NPR, and Entrepreneur. The app allows customers to create a workday schedule, limit the time spent on time-wasting apps and websites, and avoid multi-tasking. The website states that Focus Me can help people work 25% more efficiently and save two hours per day.
This app can also be used to block or blacklist certain websites, which can make it easier to break away from social media or other online addictions and to protect children from seeing things they shouldn't see.
Focus Me can be purchased with a one-time fee of around $120. It can also be subscribed to for around $7 per month or $30 per year.
Why You Should Promote Focus Me: Focus Me is an inexpensive way for customers to get back in control of their work lives and break free from online addictions. The commission rate is decent, and this could fit well with several niche marketing efforts.
8. App Themes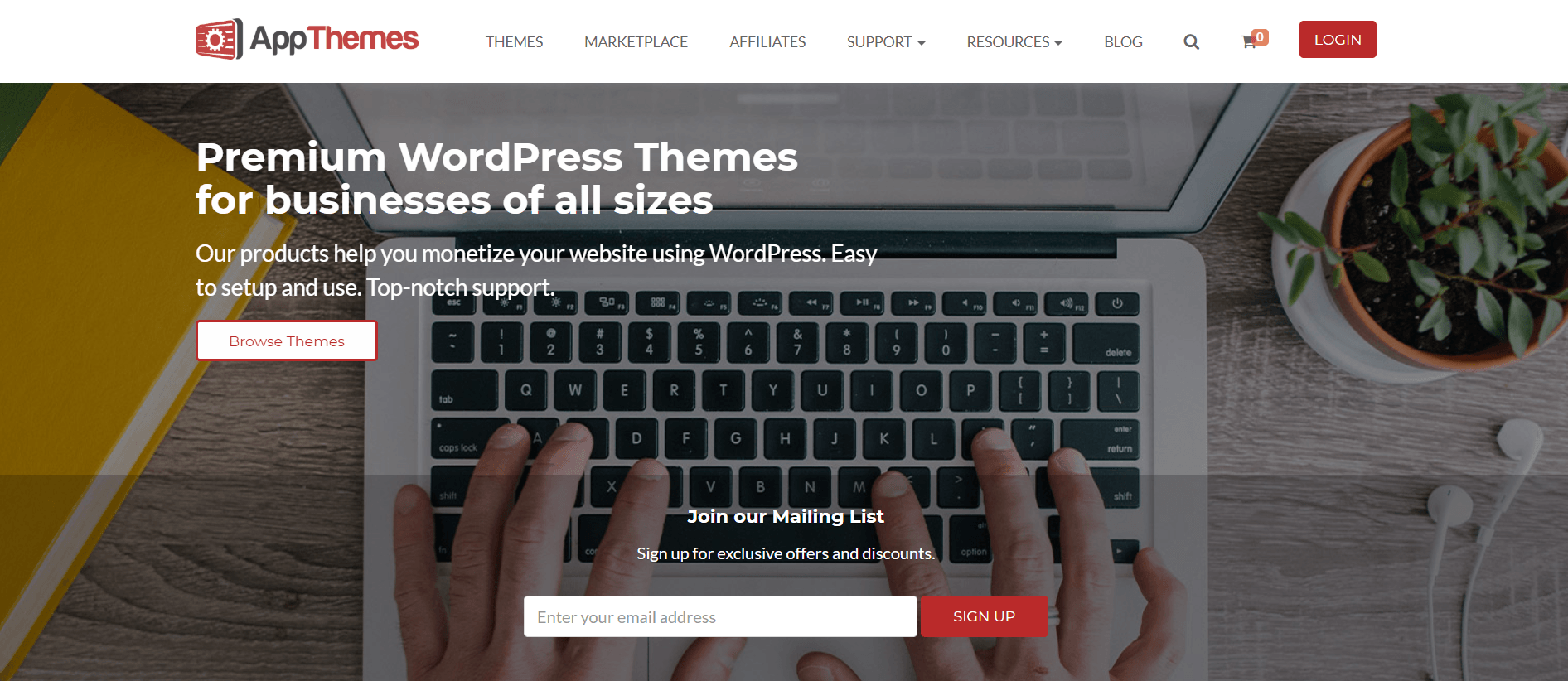 While App Themes isn't an app itself, it is a marketplace for Premium WordPress themes and plug-ins. Most of these apps were developed particularly for businesses to help them make money from their websites. Products include themes and plug-ins such as Stripe, QuickPay, and Bump Ad.
This company works with 38 different developers to provide 289 different WordPress plug-ins and themes. The company provides great customer support, and the products are easy to set up and use.
Affiliates earn 30% on sales referred through their website and 10% on sales made through the websites of other affiliates they refer to the company.
Why You Should Promote App Themes: The base commission rate is good, and the ability to make extra commissions from the sales of other affiliates is nice, too.
9. Canva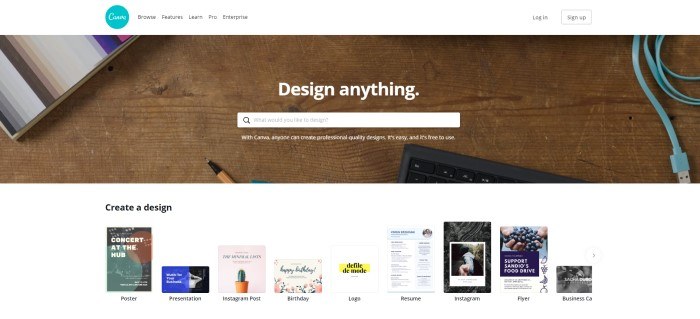 Canva is a graphic design company that provides tools for people to make their own banners, flyers, logos, social media announcements, invitations, postcards, and more. The software includes images and other design elements that can be used in the creative process.
Canva offers a free account, although customers can still purchase premium artwork and photos. There's also a Pro account, which costs around $10 per month, and an Enterprise account. The Pro account comes with a 30-day free trial period.
There are around 18 million Canva users, and the app is available in more than 100 languages.
Canva partnered with Impact Radius to managed their affiliate program.
Why You Should Promote Canva: The free trial period could be a converting factor for the Pro plan. The ability to get this app in several languages could bump up affiliate sales, as well.
10. Babbel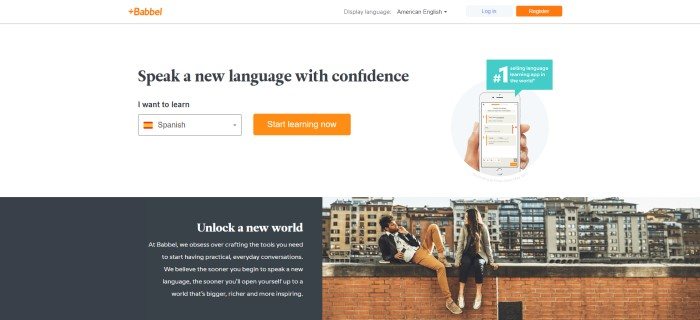 Babbel is a language-learning app with more than 1.5 million active users. This company offers the software in 14 different languages, including Swedish, Spanish, Turkish, Dutch, Russian, and more.
The language-learning software is conversation-based, and around 73% of the customers report being able to have short, simple conversations within a few hours of starting the program.
One interesting thing about the Babbel app is that it has speech recognition technology to help customers with pronunciation. Babbel has also been featured on Forbes, The New York Times, USA Today, and The Wall Street Journal.
Babbel is a subscription-based service that costs around $84 per year for customers who pay annually (around $7 per month) up to $12 per month for those who pay month-to-month.
Why You Should Promote Babbel: The ability to pay month-to-month could convert some shoppers.
Affiliate Website Ideas
Now that you've read through this list of the top 10 apps affiliate programs, you might have a few ideas for how you want to use some of them in your niche marketing efforts. If you're not sure how to get started, here are a few ideas for you.
You might start a website focused on ancient cultures. Language-learning apps and even apps for historical games like Go could be featured here. A website like this one could also promote historical costumes for activities such as live-action role-playing or travel packages.
What about a website for visual artists? Art supplies and marketplaces for hand-made art could be featured here, as well as apps like Canva or Adobe products.
Another idea is to create a website dedicated to fitness after 50. Home gym equipment, subscriptions for online workouts, and nutritional supplements could be featured on a website like this. You might also promote apps to help track food intake, exercise, and sleep habits.
Boost Your Affiliate Earnings
These 10 affiliate programs are just the beginning of what's possible. There are hundreds of ways to earn affiliate commissions with your website, including product reviews, top 10 lists, how-to guides, and more
But what about traffic and conversions? How do you make sure your affiliate links get clicked?
I used the affiliate training here to turn my brand new website into a six-figure income generator in less than two years. Build a business, not just a pocket-money side project!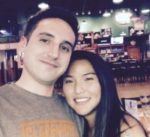 Nathaniell
What's up ladies and dudes! Great to finally meet you, and I hope you enjoyed this post. My name is Nathaniell and I'm the owner of One More Cup of Coffee. I started my first online business in 2010 promoting computer software and now I help newbies start their own businesses. Sign up for my #1 recommended training course and learn how to start your business for FREE!